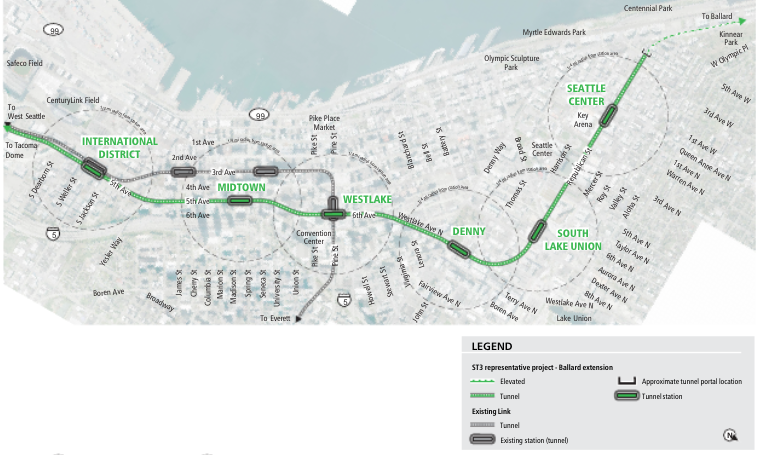 Last week, Sound Transit formally kicked off its scoping process or the West Seattle and Ballard light rail extensions. The process is important because it will set the stage for actual alignments, construction methods, and future service. The transit agency held two open houses sharing detailed rolled maps depicting what conceptual alignments look like.
Four roll maps of the extensions provide a window into how segments might be elevated, tunneled, or at the surface. Quarter-mile and half-mile radii are identified in relationship to conceptual station locations. One of the more interesting aspects to the maps though is the profile of the alignments. Station and track elevations are specifically called out painting a picture of the kind of grade changes that the alignments might experience.
In the case of the new Downtown Seattle, a Midtown Station on Fifth Avenue could be 110 feet below ground while the one in the International District could be much shallower at 45 feet below ground. In Ballard, the alignment would include a low moveable bridge 90 feet above water and tailback tracks extending 500 feet from the terminal station. And in SoDo, the profile detail notes that the existing Stadium Station might be removed and replaced to accommodate both the Ballard and West Seattle lines.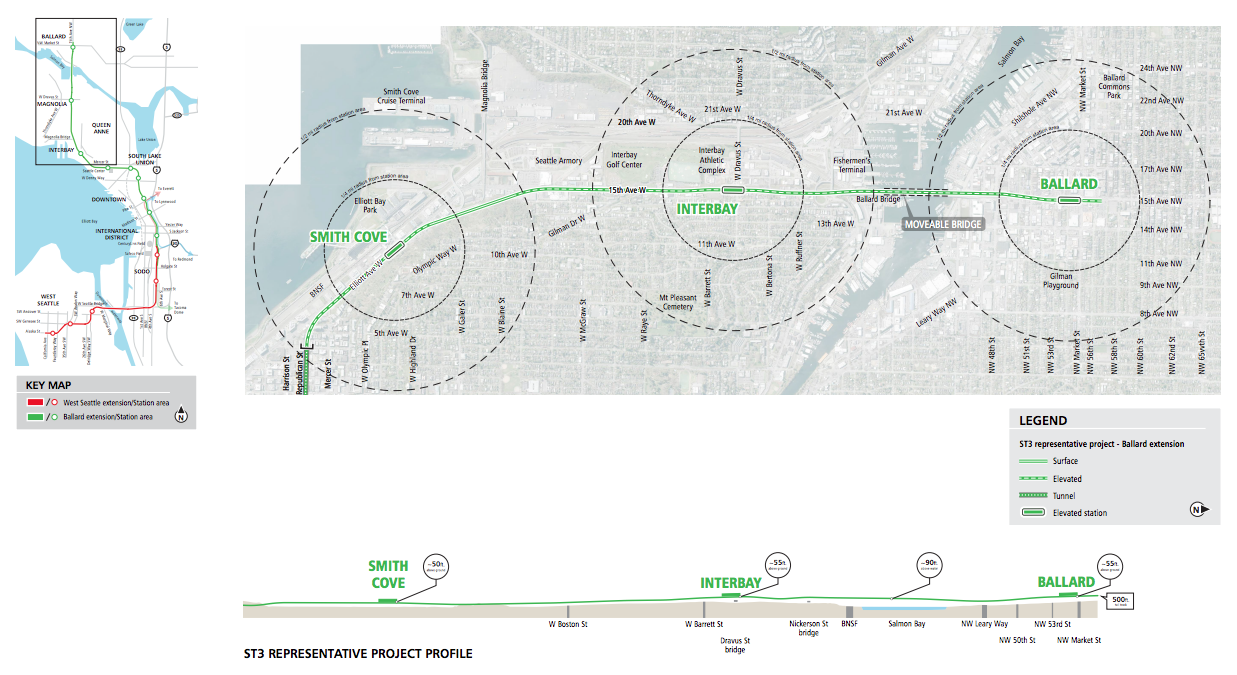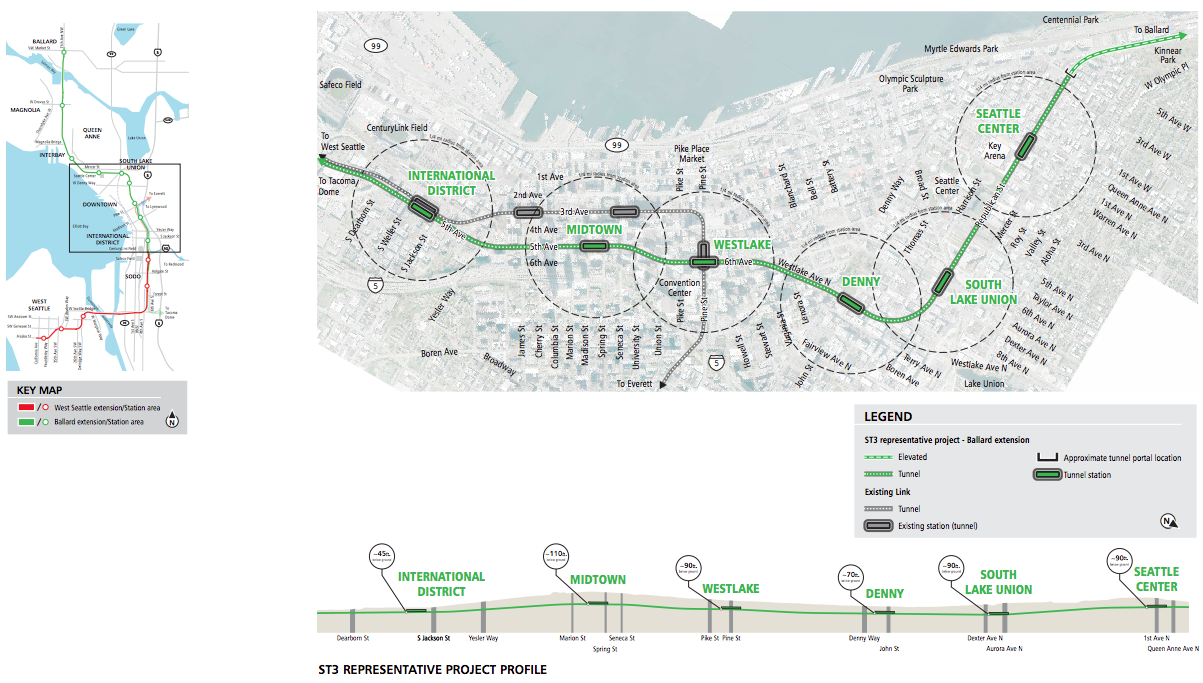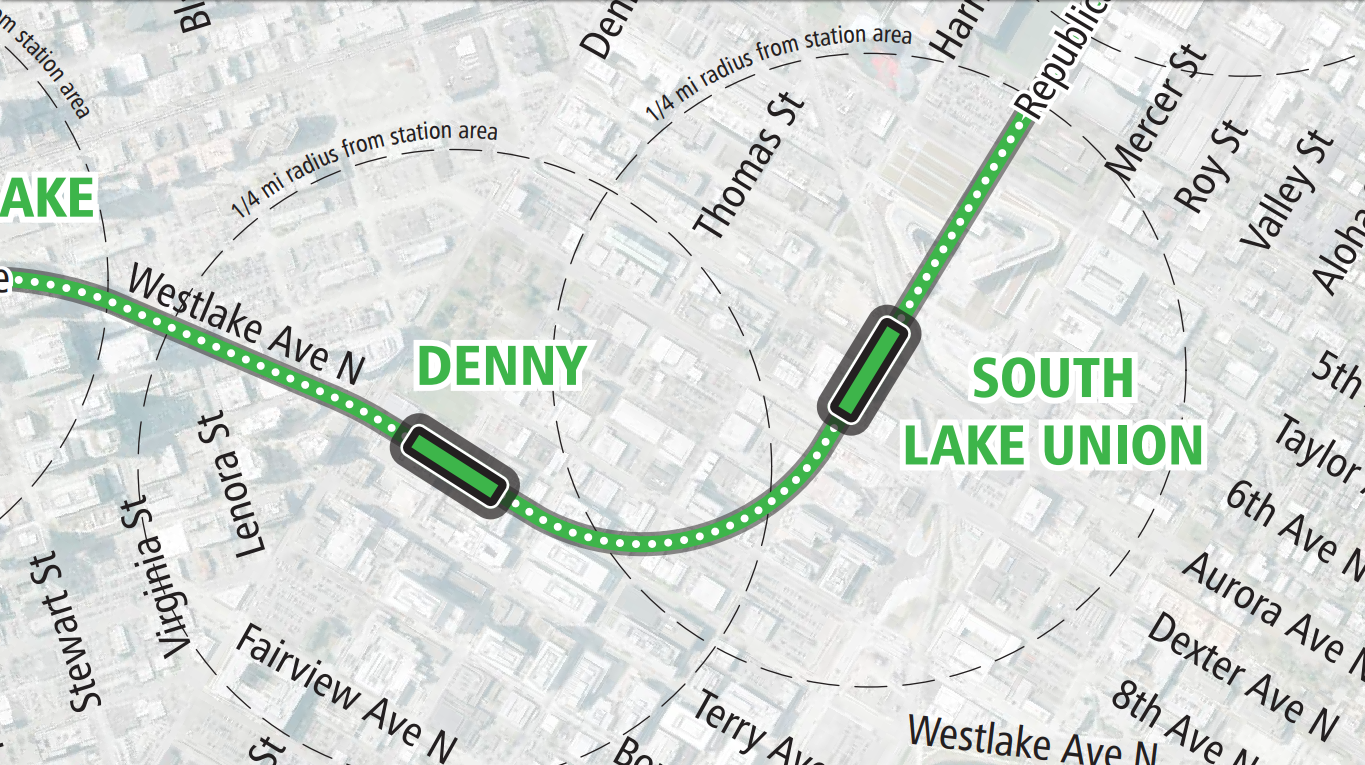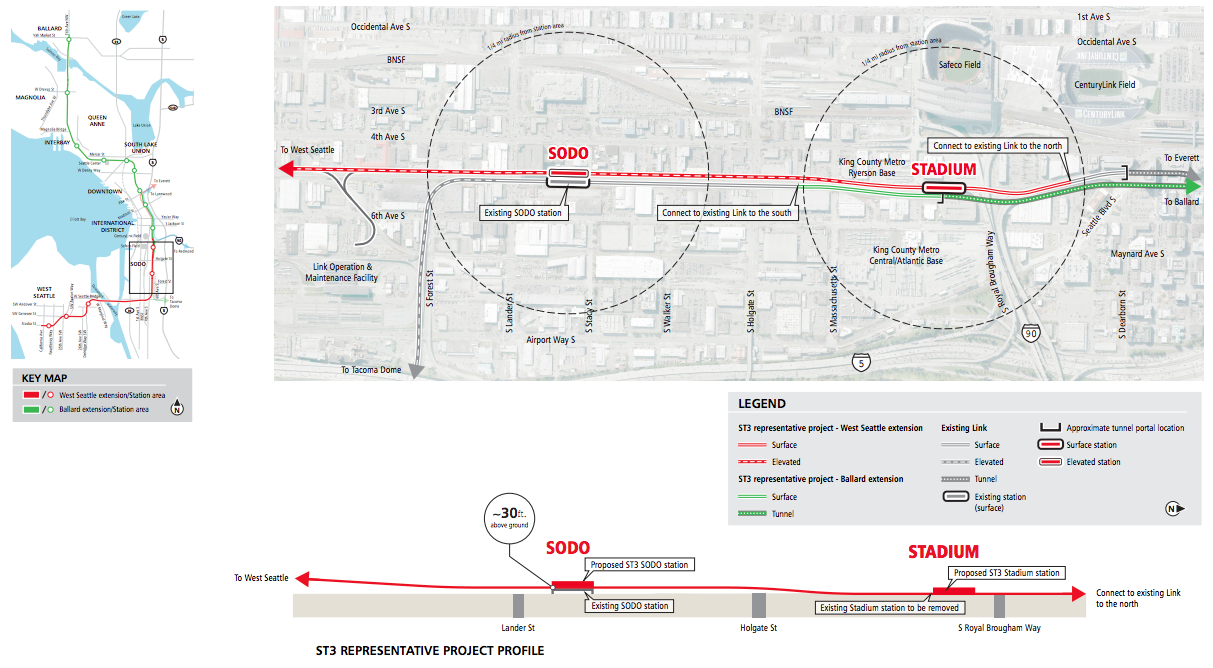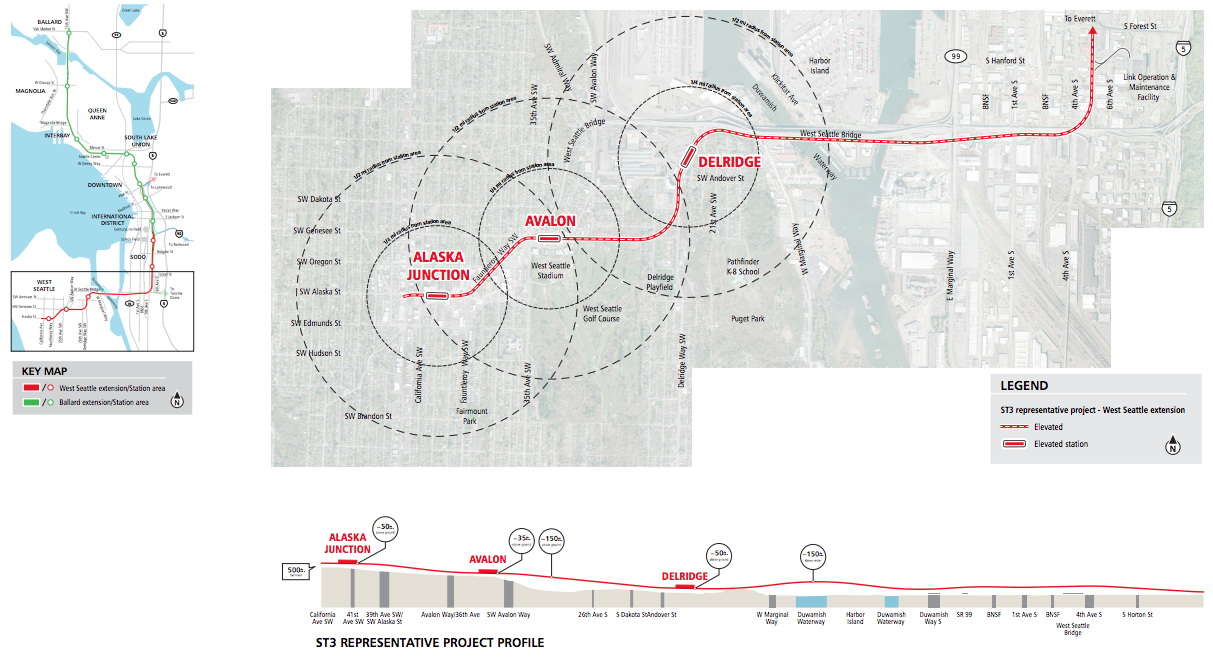 The map and profile diagrams shed light on other details that might be burning questions in the minds of transit wonks and should be helpful to those wanting to provide more specific feedback in their scoping comments. There is still ample time to do so; comments can be submitted through March 5th. Sound Transit has made it easy to do with an online open house and collaborative interactive map for commenting. One last in-person open house will also be available tonight at Union Station in Chinatown. The public can drop in from 5.30pm to 7.30pm.
Scoping Begins: Weigh In on Ballard and West Seattle Light Rail Extensions

Stephen is a professional urban planner in Puget Sound with a passion for sustainable, livable, and diverse cities. He is especially interested in how policies, regulations, and programs can promote positive outcomes for communities. With stints in great cities like Bellingham and Cork, Stephen currently lives in Seattle. He primarily covers land use and transportation issues and has been with The Urbanist since 2014.