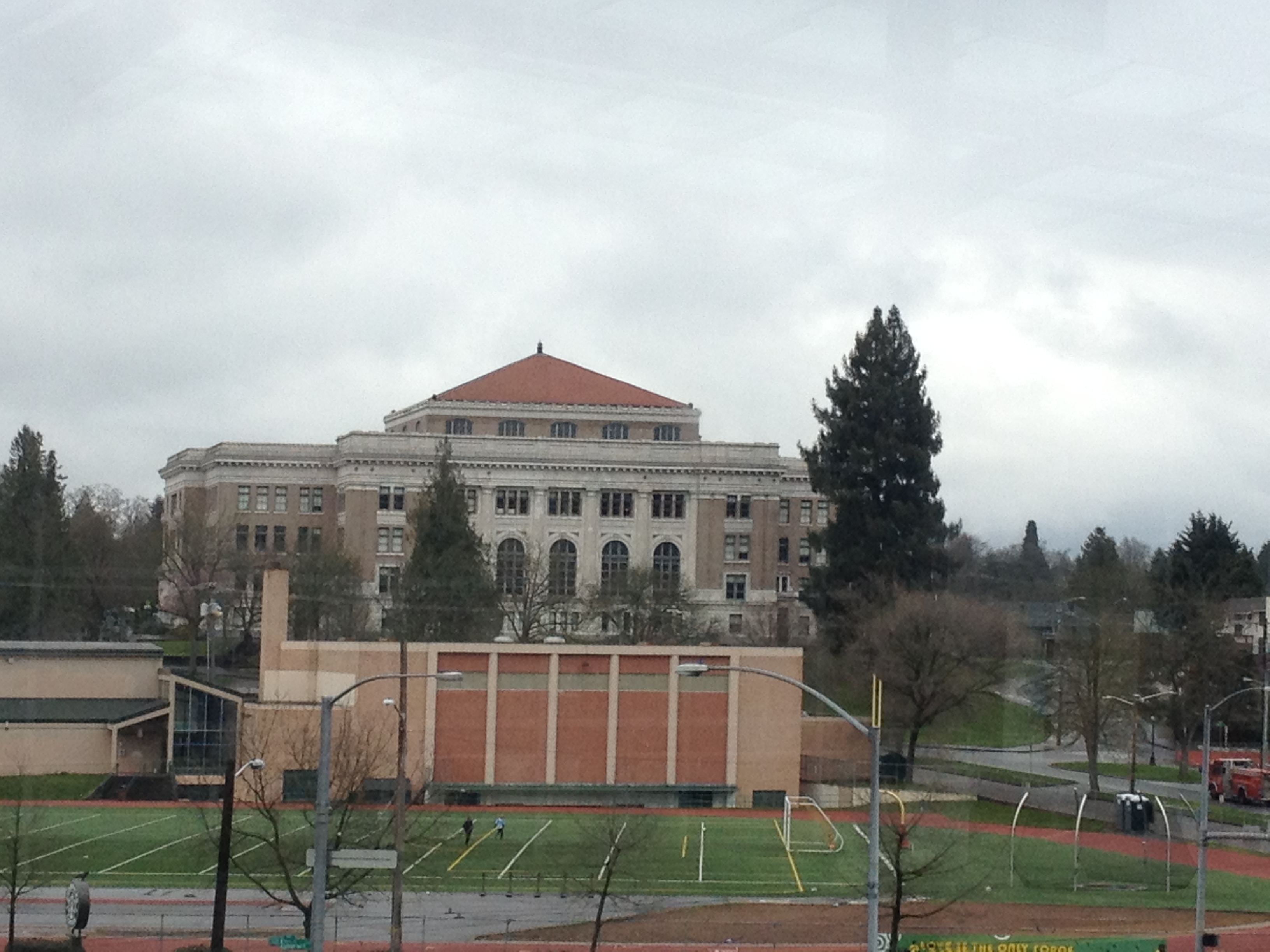 All public high school students in Seattle will receive free transit passes under a plan to encourage transit ridership both in the immediate and long-term. Mayor Jenny Durkan announced the expanded program during her State of the City speech Tuesday at Rainier Beach High School.
"At a time that our city is becoming increasingly unaffordable for families, we need to make transit more safe, accessible, and affordable, especially for our young people," Mayor Durkan proclaimed. "Expanding free ORCA to high school students and Seattle Promise scholars will save families money and help students get to school and their jobs safely. With this partnership, students can worry less about how they get places and more about their grades."
Free ORCA transit passes will be available to all high school students at Seattle Public Schools and be good for the entire calendar year–not just during academic year, which is the case for the existing program. Students on city-funded scholarships attending Seattle Colleges under the Seattle Promise program will also be eligible for free transit passes.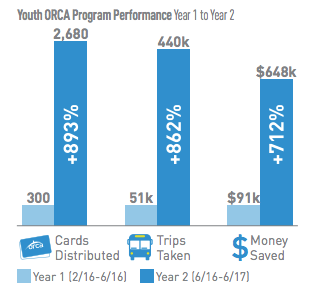 The location of the announcement was a symbolic acknowledgement of community efforts to increase access to transit.
"We are here at Rainier Beach because the students here are at the forefront of change: from advocating for social justice, to the 13th Year Promise Scholarship program, to free ORCA passes, Rainier Beach is the place where people come together to get things done," Mayor Durkan said.
Rainier Beach High School students held a march and town hall in 2015 to bring attention to the financial barriers that youth often face in using transit. The Youth ORCA Program was an outgrowth of this effort in 2016. Seattle now offers free transit passes for area students through two different programs. In 2017, Seattle Peoples Party mayoral candidate Nikkita Oliver ran on expanding the free transit program to all students before her competitors picked it up.
Seattle Public Schools provides middle and high school students (about 8,500) who live more than two miles from school free transit passes, regardless of income. The Seattle Transportation Benefit District (STBD) builds upon this by funding free transit passes for middle and high school students (about 3,000) in households earning incomes at or below 200% of the federal poverty guidelines. The passes are only good throughout the school year. Between the two programs, more than half of all high schoolers and nearly a fifth of middle schoolers have access to free transit. An extension of the program countywide was added last summer, though the passes were not free for youth.
Mayor Durkan's program expansion would help provide free transit to more than 16,500 Seattle students, including some 14,200 high school students, 1,900 middle school students, and 400 Seattle Promise scholars. Funding for the expanded program will come from the STBD ($3.8 million) and King County ($1 million), totaling approximately $4.8 million annually.
Youth fares cost $1.50 on King County Metro Transit. Other transit agencies charge similar fares, though Sound Transit fares can be higher for multi-county trips and rides on Sounder. Families are poised to save more than $540 per child on transit under the plan, Mayor Durkan said. The transit passes will provide full-fare coverage on local transit services, including: Seattle Streetcar, King County Metro Transit, King County Water Taxi, Sound Transit, Community Transit, Pierce Transit, Kitsap Transit, and Everett Transit.
While the program expansion means diversion of funds that could otherwise provide expanded transit service hours and frequency, it does go a long way toward enhancing equity and affordability for families and students. It also could pay off in other ways by building a culture of transit use among youth and lifelong habits as transit riders.

Stephen is a professional urban planner in Puget Sound with a passion for sustainable, livable, and diverse cities. He is especially interested in how policies, regulations, and programs can promote positive outcomes for communities. With stints in great cities like Bellingham and Cork, Stephen currently lives in Seattle. He primarily covers land use and transportation issues and has been with The Urbanist since 2014.