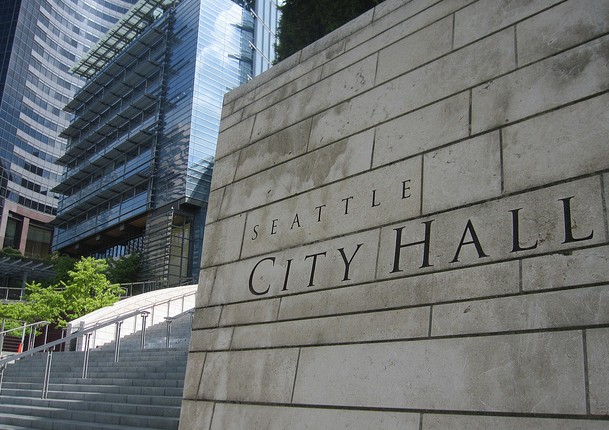 Show Up and Support $75 million a Year for Affordable Housing: The committee vote on employee hours "head" tax is happening this week on Friday. The tax would raise an $75 million a year for affordable housing. This is a huge sum, especially compared to other sources, like Seattle's housing levy, that is approximately $41 million a year. The tax would be assessed only on the largest businesses in the city, providing progressive stream of revenue. If you haven't told the council you support this, make sure you get your comments in this week or show up for the committee vote on Friday.
Join the Community Planning Effort Around the Graham Street Station: The station was funded in ST3 and is currently in the planning stages. There is an ongoing grassroots effort to get the implementation right, including efforts to see the existing community reap the maximum benefits. The community workshop will be held on Saturday at Co Lam Pagoda and hosted by the Somali Community Services of Seattle. If you're connected to the community surrounding Graham Street station, you're strongly encouraged to participate in this planning process.
Join The Urbanist at Our Monthly Meetup: Today, Tuesday the 8th, we'll be hosting our monthly meetup at the Elephant and Castle. Our guest this month is Shaun Scott, a Seattle-based writer, historian, and filmmaker. His work has appeared in Jacobin Magazine, Sports Illustrated, and the film journal Senses of Cinema. He is the author of the book "Millennials and the Moments That Made Us: A Cultural History of the U.S. from 1982-Present," available now from Zero Books. He's a writer for City Arts Magazine, where writes the thread Faded Signs, a bi-weekly column about popular culture in late capitalism. In 2009 he made the documentary film "Seat of Empire: Seattle Since 1909." Scott is writing on a four-part series on Forward Thrust for The Urbanist. Check out the first part here.
Comment on the Seattle Center EIS: Key Arena at the Seattle Center will be renovated to have modern facilities and hopefully attract professional sports teams. We've covered these plans multiple times, including here and here. The city has completed it's environmental impact statement and it's open for public comment. A public meeting will be held on May 14th, but you can comment online now.
Attend an MHA Rezone Meeting Featuring District 1: The city is hosting numerous meetings about the last steps of the MHA rezones (besides defeating a homeowner group funded appeal). On Wednesday May 9th it will host a meeting featuring the District 1 rezone maps at Louisa Boren elementary school.
Attend a Sound Transit Meeting on the Ballard to West Seattle: There's been a slew of these public meetings to gather input. Two more will happen this week. One will be on May 9th at Metropolist on First Avenue and the second will be on May 12th at Ballard Eagelson VFW.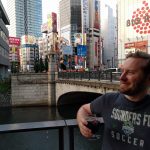 Owen is a solutions engineer for a software company. He has an amateur interest in urban policy, focusing on housing. His primary mode is a bicycle but isn't ashamed of riding down the hill and taking the bus back up. Feel free to tweet at him: @pickovven.