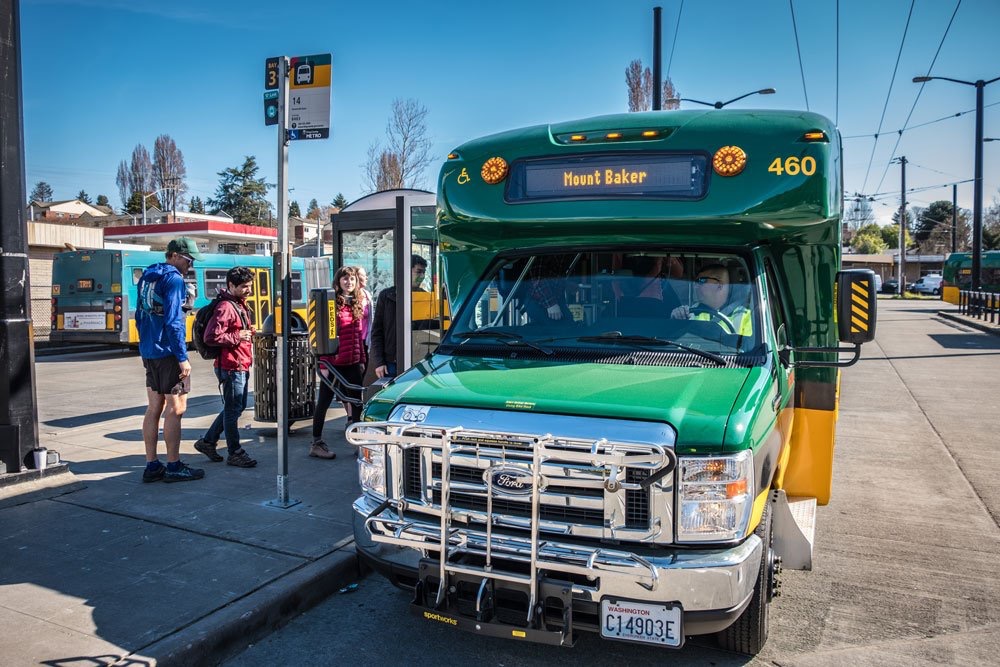 A third Trailhead Direct route will launch this weekend, linking outdoor enthusiasts and hikers to the Mailbox Peak Trailhead. King County Metro Transit will operate the service on weekends and holidays throughout the summer. Riders will be able to pick up the bus from Twin Falls Middle School, a short distance from the trailhead.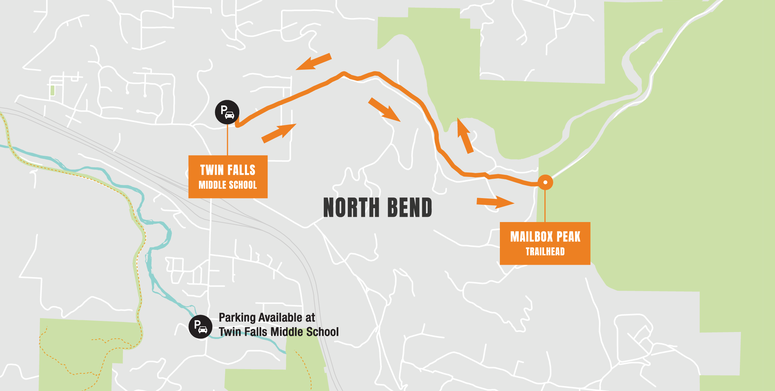 This service is different the North Bend and Issaquah routes in that it's an park-and-ride route only. The primary purpose of the route is to reduce dangerous levels of parking congestion at the popular Mailbox Peak Trailhead.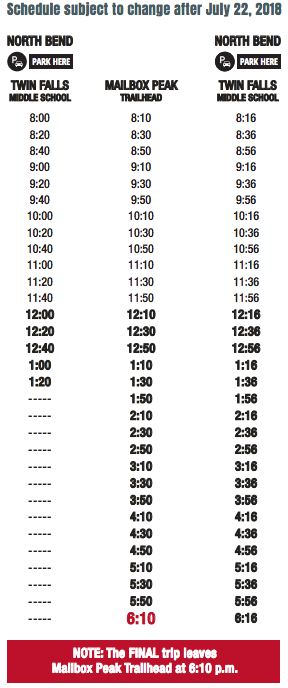 "We are making it safer and more convenient for hikers to explore one of the premier trails in our region," said King County Executive Dow Constantine. "Trailhead Direct is the latest example of the creative, customer-focused transit system we are building for the people of King County."
Commenters on Twitter were quick to point out on Wednesday at the news that it wouldn't allow for connections and transfers from other Trailhead Direct routes, with the North Bend route being the most obvious opportunity at the North Bend Park-and-Ride. People riding bikes, however, could still reach the bus if they happen to live nearby. Perhaps a mid-summer route revision or future version of the pilot program will fix this, allowing riders from Issaquah, Bellevue, Seattle, and beyond more opportunities to strictly use transit instead of having to drive to a shuttle.
The planned schedule could be adjusted next month according to the published table, so a route change isn't necessarily out of the question if there is a real demand.
The route will operate every 20 minutes from 8am to just after 6pm, the last return departing from the Mailbox Peak Trailhead at 6.10pm. Hikers planning to get to the trail will need have an opportunity throughout the morning and early afternoon. The last pick-up time bound for the trail is 1.20pm with the remainder of the trips shuttles back to the park-and-ride.
Metro will operate larger accessible transit vans capable of carrying more than a dozen riders. Each vehicle is equipped with racks that can accommodate up to two bicycles. Regular transit fares apply, which riders can pay with cash, ORCA, or a mobile ticket.

Stephen is a professional urban planner in Puget Sound with a passion for sustainable, livable, and diverse cities. He is especially interested in how policies, regulations, and programs can promote positive outcomes for communities. With stints in great cities like Bellingham and Cork, Stephen currently lives in Seattle. He primarily covers land use and transportation issues and has been with The Urbanist since 2014.