New study shows Seattle has overabundance of parking
Since the invention of the automobile, Americans have been obsessed with where to park them. Yet, new research presented by the Research Institute for Housing America (RIHA) shows clearly that America's investment in parking is out of balance with demand. In Seattle, this out-of-whack balance is no exception. Where we have about 13 residents per acre, we boast an abundance of about 29 parking stall per acre. Meaning, that even if every person in Seattle owned two vehicles, we would still have extra parking stalls.
Yet, this isn't always the narrative we hear. Often, we only hear about the supposed shortage of parking. But facts are facts, and in Seattle parking utilization has been falling for the last decade, with current parking utilization only reaching 43% to 64% of daily capacity, according to the Puget Sound Regional Council's parking utilization studies. And we are already seeing that in Seattle's most walkable neighborhoods over half of residents choose to go car-free.
That's why earlier this year, Futurewise helped to pass parking reform in Seattle. Not only will these policies help balance out our oversupply, but parking reforms will also help to make Seattle more livable by helping to lower the cost of rent, relieve congestion, reduce our transportation emissions and air pollution, and also improve bicycle parking.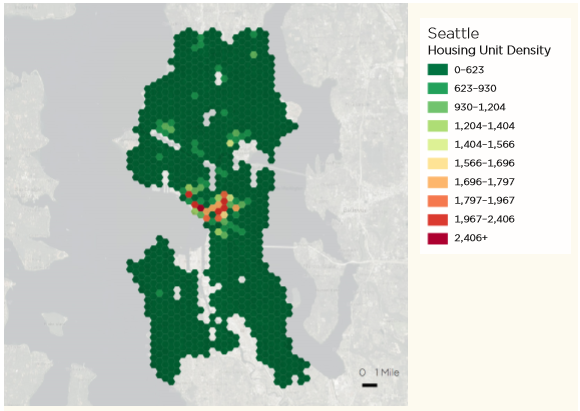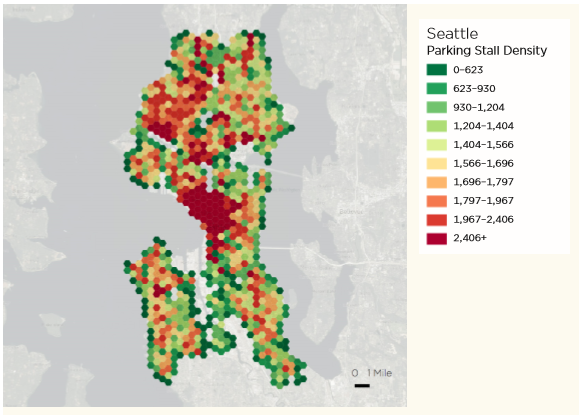 An opportunity to update geo-hazard regulations in Spokane County
The tragic 2014 Oso landslide that killed 43 people sparked a discussion about proper planning and designation of geologically hazardous areas. Four years later, Futurewise sees a unique opportunity to reform our geo-hazard regulations–stepping in where elected officials have refused to step up–and protect residents across Washington state by appealing Spokane and Snohomish County's geo-hazard regulations.  
To start, what are "geo-hazards"? The Growth Management Act defines geologically hazardous areas as being susceptible to erosion, sliding, earthquakes, or other geological events. There are places that are not suited to the siting of commercial, residential, or industrial development without significant protections–or in some cases, at all.
Why are we talking about geo-hazards right now? In May, Spokane County modified their definition of critical areas as part of an update to their comprehensive plan, and this small change allowed us an opportunity to appeal their overall geo-hazard regulations (the Growth Management Act Hearings Board has been clear that organizations may not appeal existing law, only changes). While their update included improvements to wetland and fish and wildlife habitat regulations, Spokane County did not address the lessons of the Oso tragedy and did not significantly update its critical areas regulations for geologically hazardous areas. As we saw clearly in Oso, landslides are dangerous places to build–both at the top and toe of hazardous slopes–and not building in adequate protections can result in damage to the environment and even the loss of lives.
Futurewise sees three major deficiencies in Spokane County's geologically hazardous regulations: not all of the geologically hazardous areas are included in the city's regulations; developments that may be damaged by a landslide are not reviewed for the potential impacts of landslides; and there are very limited standards to protect people and property from landslides and other geo-hazards.
Futurewise has appealed Spokane County's new regulations, in hopes of securing a ruling from the Growth Management Act Hearings Board that will reform geo-hazard regulations not only in Spokane County but statewide. As a matter of fact, the outcome of this case could also impact decisions at the state's Court of Appeals, where Futurewise's other challenge of geologically hazardous regulations–in Snohomish County, where Oso occurred, and little regulation has changed since–is still pending. Stay tuned!
Pierce County moves forward on improved Agricultural Resource Lands designations
Earlier this month, the Pierce County Council Community Development Committee recommended changes to the county's Agricultural Resource Lands (ARL) designations that will better designate and conserve working farms.
Currently, there is an inconsistency between the county's ARL designation map, and the related policies. The Pierce County Comprehensive Plan's land use map currently designates 23,013 acres as Agricultural Resource Lands (ARL). However, the ARL designation policies in the text of the comprehensive plan would only designate 11,623 acres. Because of the inconsistency, it has been easy for developers to acquire ARL that is identified on the maps, but does not meet the policies, and then ask the county to de-designate the land, thereby allowing it to be developed. As a result, between 2004 and 2017, Pierce County has lost over 7,000 acres of farmland to development.
The changes recommended by the Community Development Committee would protect over 10,000 acres of additional agricultural land, nearly all of which is presently being farmed and consists of the county's prime farmland soils and resources. A final vote to approve the change comes before the Pierce County Council on August 14th.
Olympia expands missing middle housing

The Olympia Planning Commission has recommended zoning changes to allow greater density, by allowing more "missing middle" housing options. Like Seattle, the vast majority of land (about 75%) in Olympia is zoned for single-family homes. The recommended changes would make it easier to build housing types like duplexes, triplexes, courtyard apartments, backyard cottages, tiny home villages and more, and would add nearly 1,000 new units over the next twenty years.
In May, the Olympia Hearing Examiner dismissed an appeal from Olympians for Smart Development and Livable Neighborhoods, who claimed that the 43 recommendations would have negative environmental impacts. The Hearing Examiner called the group's concerns "highly speculative" and cleared the way for approval from the Planning Commission. The recommendation now goes to Olympia City Council for final approval.  
The featured image is by LMM Architects and is a rendering of the Washington State Convention Center Addition parking garage.
Wonkabout Washington: Tacoma Passes Inclusionary Zoning for Mall Area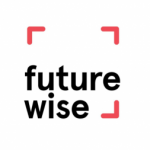 Futurewise works throughout Washington State to encourage healthy, equitable, and opportunity-rich communities and to protect our most valuable farmlands, forests and water resources through wise land use policies and practices. Founded to help support implementation of the first-in-the-nation Growth Management Act, we focus on directing equitable growth into our urbanized areas and preventing the conversion of wildlife habitat, open space, farmland, and working forests to subdivisions and development.