From Condo Liability Reform to Minimum Urban Density, will 2019 reshape housing policy? The Master Builders Association hopes so.
With midterm elections just around the corner, the Master Builder's Association of King and Snohomish Counties (MBAKS) unveiled its 2019 legislative priorities at its annual Housing Solutions Breakfast on October 24th. The regional housing shortage and affordability crisis, as well as proposed legislative solutions, dominated discussion at the event.
As a homebuilding association, it is in MBAKS interest to support the passage of policies intent on increasing housing supply. This has meant a historically tense relationship with the Growth Management Act (GMA), which has restricted development outside of cities and urban growth areas in Washington since 1990. For years, MBAKS and other segments of the building industry lobbied vigorously against the new GMA restrictions, but with limited success.
Recognizing the State was holding the line on GMA, MBAKS began to change its approach.  In 2014, consultant Todd Britsch acknowledged the reality of the situation at an MBAKS event. "There are not enough buildable lands in the region to sustain the demand we have for single-family homes," he said, referencing the fact that at what was then the current pace of construction, builders would run out of land for single-family home construction within eight years.
Thus, "density" has emerged as a buzz word among the Puget Sound homebuilding industry, including MBAKS. 
"As an association, we're interested in encouraging the full range of housing types," said Kat Sims, Executive Director of MBAKS, "and promoting the goal of the Growth Management Act, ensuring housing for all economic sectors of our communities."
"Our legislative priorities were shaped by our members," said Marco Lowe, Director of Government Affairs at MBAKS. "Our members understand that where we may have one house per acre in these cities that have tremendous job opportunities, we need to go back and see if we put more homes there to accommodate growth and demand."
The legislative agenda for MBAKS Housing Solutions Breakfast was introduced by State Senator Guy Palumbo, who is sponsoring a Minimum Urban Housing Density bill.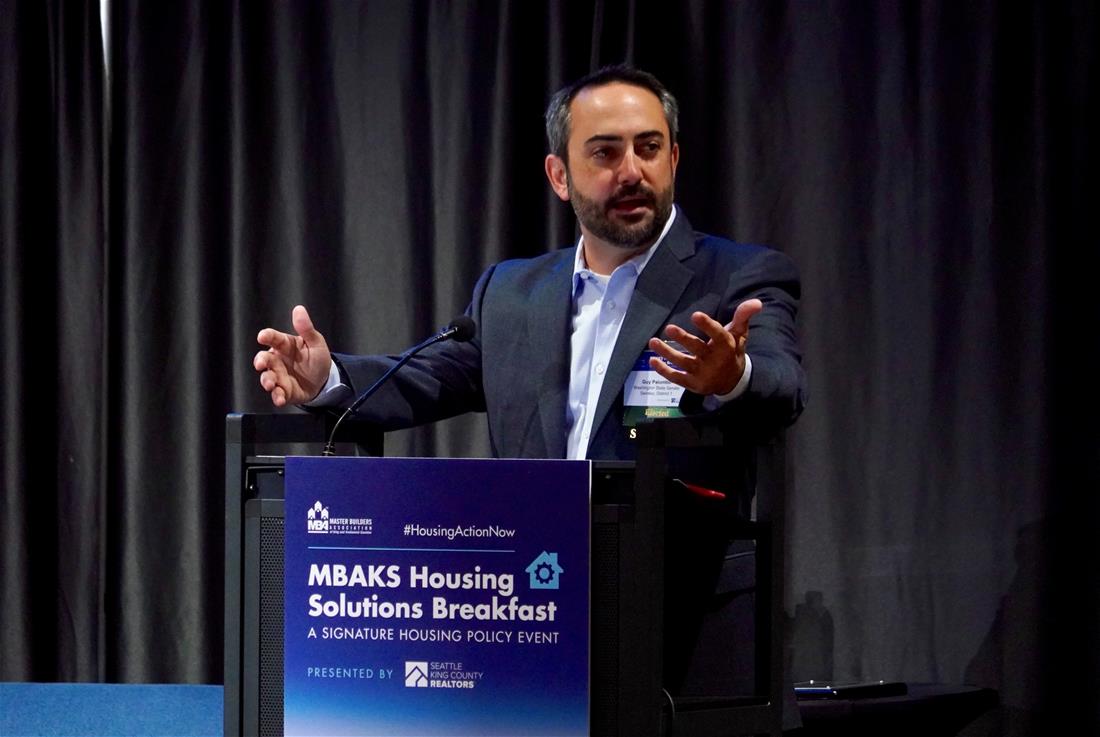 Because of the implementation of a school funding bill this summer that has released the state legislature from having to seek out more K-12 funding, Senator Palumbo believes the 2019 legislative session offers a special opportunity for housing advocates to seize the moment.
With McCleary off our backs and some oxygen in the room… you've got everybody on competing sides of this issue saying the same thing, 'We have to increase housing supply.' I believe this is a great opportunity and I believe in taking chances when you get them. The next legislation session presents a really unique opportunity, and I think if we can get everyone to work together, we can get something really big passed.

Senator Guy Palumbo
Senator Palumbo, along with Matthew Gardner, Chief Economist at Windermere Real Estate, served as keynote speakers at the event, which included additional prominent advocates for housing density and affordability, as well as representatives from the real estate and development industries.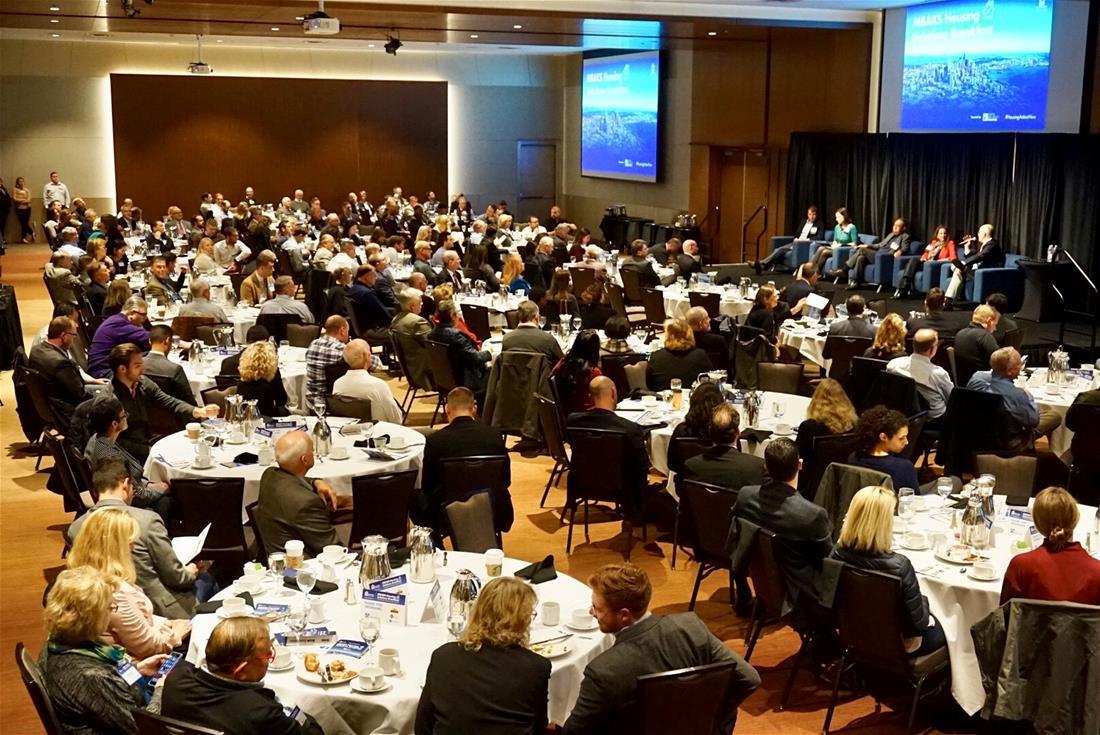 In a high energy presentation that ranged from comedic to grim, Gardner set an urgent tone for the Housing Policy Breakfast. Beginning with several well-known, but still shocking statistics on the regional housing shortage, he presented a series of graphs to illustrate his points. However, the most provocative visual Gardner offered was a map of Paris snugly overlaid on top of North Seattle.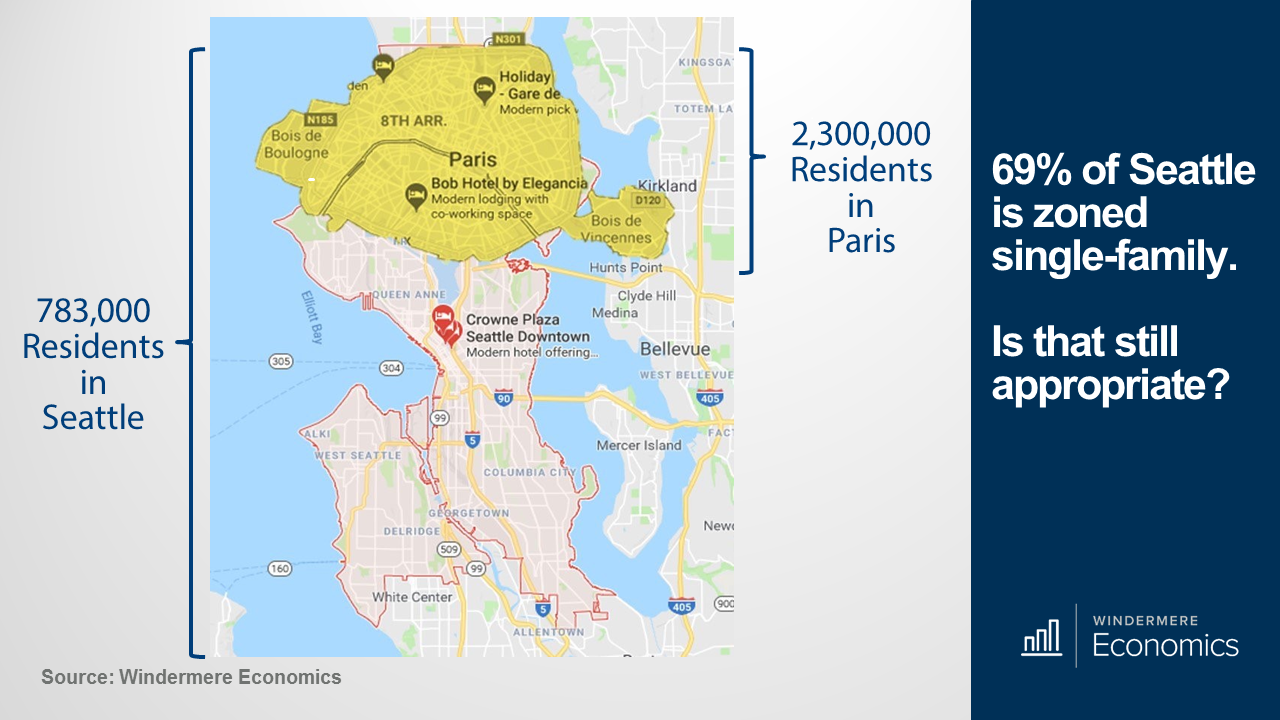 While acknowledging the differences between the two cities, Gardner quipped Seattle likes to see itself as a "dense, walkable, and grown-up city," but the comparison with Paris makes it clear that we are not.
Don't ever turn around and say, 'Seattle you're such a dense city.' We are not, and that is an issue. I would argue that we need to look at zoning and say, 'Does it make sense? Is it appropriate for the demographics we have here today? Is it appropriate for the price points we see?' My perspective is that it is very much not the case.

Matthew Gardner
What 2019 Legislative Actions Would Have the Most Impact on Density and Affordability?

From streamlining regulation processes to changing zoning for density, the changes recommended by MBAKS in its 2019 Action Plan for Housing are presented by the organization as commonsense modifications that would positively impact housing supply and affordability.
Making the case that its proposed changes regulations would not negatively impact consumer or environmental protections, MBAKS is also interested in amending regulations that it sees as increasing the amount of time and expense that goes into new construction. Policies included in the 2019 agenda relate to "Short Subdivisions" or "Short Plats," the Washington Uniform Common Interest Ownership Act (WUCIOA), and the Local Project Review Act.
However, proposed changes that would increase density in urban areas remain the most radical legislative solutions supported by MBAKS.
Highlighted Legislative Priorities 
1. Condo Liability Reform: Last year State Representative Tana Senn's condo liability reform legislation died in committee; however, this year she is optimistic it will move forward. "When you read The Seattle Times endorsements of candidates this season, you knew where they stood on education, open records, and condo liability reform. I know it's something we are going to tackle this session," Senn said. Created with the intention of protecting consumers from bad products, many believe Washington State Condo Act overprotects consumers, enabling expensive litigation that has made developers wary of producing condos. As a result, far fewer condos are on the market and prices have become comparable to those of single-family homes. In July 2018, the median condo price in Seattle was $518,000.
This increase in price matters because condos historically have been an affordable home ownership option for Americans. Until recently, $1 million condos Seattleites have come to associate with downtown neighborhoods were not the norm. However, because density has been restricted to limited areas, and liability fees have made condo construction risky for developers, the result is the few condos constructed are built in highrise developments at extremely high costs.
Tony To, Executive Director of HomeSight, said the "sweet spot" for affordability in new condo development construction is three to five floors, the type of "missing middle" housing not zoned for in most of Seattle.
The Washington State Condo Act was passed because "there was a lot of bad products out there on the market," To said. However, affordable housing advocacy organizations like HomeSight believe a balance can be struck between consumer protections and liability costs.
2. Minimum Urban Housing Density Definition: Frustrated by the sprawl negatively impacting the residents and infrastructure of his 1st Legislative District, which ranges from Bothell to Echo Lake, Senator Palumbo is seeking a solution to an unintended consequence of the GMA.
"28 years ago when the GMA was passed, it was envisioned that cities would accept density, but they haven't. What we have instead is this packing of growth unincorporated areas rather than cities," said Senator Palumbo. "The problem is we have a law that says put density here, and then leaves that up to local people who are responding to the needs of their constituents. That is now at a breaking point in my opinion."
In the past 10 years, Senator Palumbo's district has absorbed a population increase akin to 1.5 Mercer Islands (over 50,000 people). "That's insane," said Senator Paumbo, "We don't have the infrastructure to absorb it. We don't have even have a bus in North Creek where all these single-family homes are built. Either we need the GMA to work as it was intended, or we start solving for sprawl."
Senator Palumbo's bill would establish a minimum housing density standard for cities in all residential zones in King and Snohomish counties, prioritizing development near transit investments. (A full explanation and analysis of the policy is available in Doug Trumm's article for The Urbanist.)
Given the fact the policy would limit local control, it is bound to face resistance. However, State Senator Palumbo believes that with a "collaborative and iterative" approach, the minimum density bill can be refined and advanced through the legislative process.
"I've gotten feedback from pretty much everybody in the housing space. I take my role in developing policy seriously. I would rather speak to people who don't love the bill, in this case AWC (Association of Washington Cities), to find out what does it take to get them to yes," State Senator Palumbo said.
3. Senate Bill 5254 Funding:  Last year the legislature passed Buildable Lands Report Reform, which will improve the methodology and process by which buildable lands are assessed under the GMA. The Buildable Lands Report evaluates development trends to determine if cities and counties have designated adequate amounts of residential, commercial, and industrial lands to meet the growth needs incorporated in their comprehensive plans. Currently because of inaccuracies, land that is unable to be developed because of steep topography or sensitive environmental features is often classified as developable, making it appear that cities can accommodate more growth than they actually can, weakening the argument for density.
Right now, funding is at 50%. Senator Palumbo hopes that budget appropriations will fill in the gap; however, as a safety measure his Minimum Density bill includes a provision that would place funding for the Buildable Lands Report at the top of a series of grants intended to fund positive planning tools for cities and counties.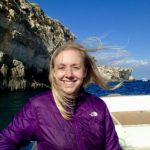 Natalie Bicknell Argerious (she/her) is Managing Editor at The Urbanist. A passionate urban explorer since childhood, she loves learning how to make cities more inclusive, vibrant, and environmentally resilient. You can often find her wandering around Seattle's Central District and Capitol Hill with her dogs and cat. Email her at natalie [at] theurbanist [dot] org.