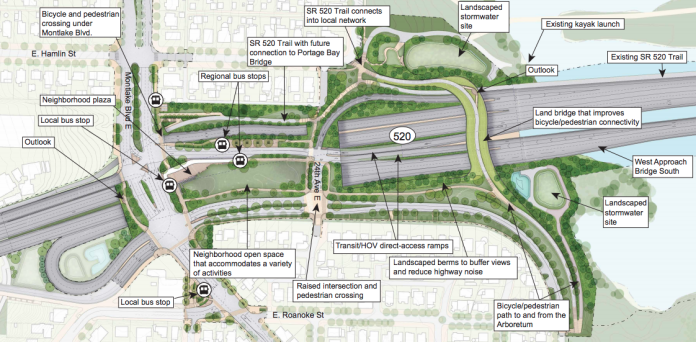 The Washington State Department of Transportation (WSDOT) will pay a contracting firm $455 million to complete the next phase of freeway expansion through central Seattle: a rebuild of SR-520's Montlake interchange. That is $30 million more than the $425 million maximum originally budgeted for the project, which includes a lid over the freeway, improved bike and pedestrian access on a parallel route, an added lane on SR-520 for eastbound traffic, and additional lanes over the freeway on Montlake Boulevard.
The additional $30 million, first reported by Mike Lindblom at the Seattle Times, doesn't mean that the project has been put on hold or its timeline has been delayed–WSDOT's overall budget still has $1 billion allocated for the remaining segments of expanded freeway infrastructure for the SR-520 corridor, though of course those segments could also end up costing more than originally estimated. High labor and construction materials costs continue to plague almost all of the Seattle area's major capital improvement projects, but highway projects like this one don't seem to draw nearly as much scrutiny for their cost/benefit analysis as others do. When it comes to freeways, the fiscal conservatives seem to take a nap.
In context, the $30 million increase in the budget for the Montlake Interchange is the entire Move Seattle levy contribution for three badly needed transit corridor improvement projects that will get people out of vehicles: Rainier Ave, NW Market/45th St, and Route 40. Those routes are in dire danger of getting scaled back due to lack of federal partnership opportunities. It's double the amount spent by the Move Seattle levy on pedestrian safety.
The new Montlake interchange will see more lanes funneling vehicles to and from SR-520 ramps, and those lanes will be wider than they are now, leading to higher speeds. While the plans may change as the contractor completes its design/build contract, the 2016 plans showed the number of lanes over 520 on Montlake Boulevard jumping from six to nine. Neighborhood opposition in Montlake largely has focused on the loss of the nearby market and not on the amount of car infrastructure that will be added to the area.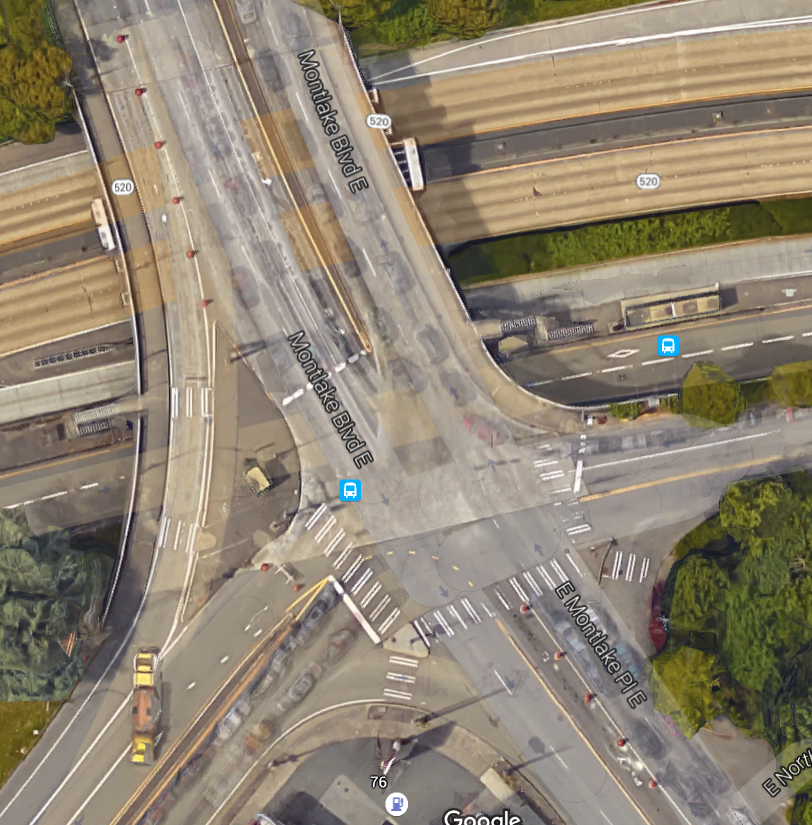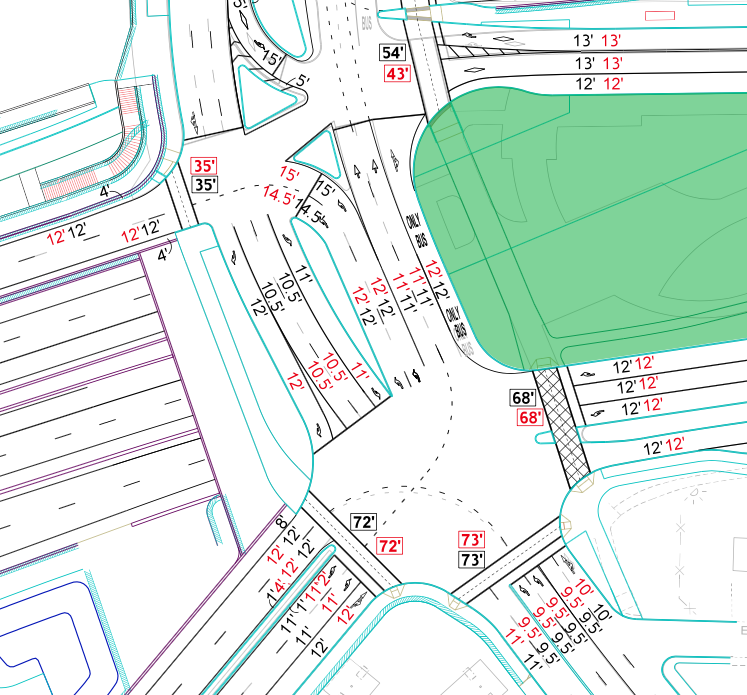 With additional information coming out showing just how urgently our society will need to adapt to avoid catastrophic impacts due to climate change, projects that have been in motion for years, such as the several billion dollars being spent to improve the connections between I-5 and 520, might need to be reassessed, but, without the leadership at the state level to do so, the bureaucracy continue as normal at WSDOT. Governor Jay Inslee is currently campaigning hard for what could be the country's first state-based carbon fee while at the same time his state government is steaming ahead at full speed with a number of freeway expansion projects that will increase emissions.
Earlier this month, WSDOT announced it projections that traffic on the new SR-99 tunnel replacing the Alaskan Way Viaduct (also surely over budget) will increase to 7,000 vehicles per day, up a third compared to current levels. If those projections are accurate, that's a significant increase in vehicle emissions, and doesn't even account for the corresponding increase in surface street traffic that the Seattle Department of Transportation (SDOT) expects to see downtown. For a city that has signed on to the Paris Climate Accords, we are not acting like Paris.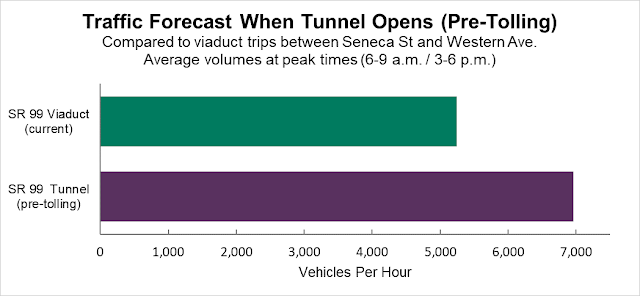 There is a growing consensus that Portland, Oregon is making a mistake by spending $450 million on adding a lane to I-5 through the Rose Quarter–a mistake it had avoided in past decades when it successfully beat back freeway expansions through its center city. In Seattle, there doesn't seem to be a similar consensus forming. It's likely that Washington state residents will see it differently in the coming decades.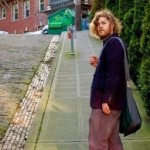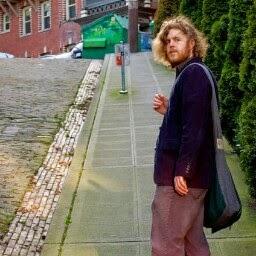 Ryan Packer lives in the Summit Slope neighborhood of Capitol Hill and has been writing for the The Urbanist since 2015. They report on multimodal transportation issues, #VisionZero, preservation, and local politics. They believe in using Seattle's history to help attain the vibrant, diverse city that we all wish to inhabit. Ryan's writing has appeared in Capitol Hill Seattle Blog, Bike Portland, and Seattle Bike Blog, where they also did a four-month stint as temporary editor.