On Friday, new information on the West Seattle light rail options to Alaska Junction was released. The information indicates that an elevated alignment would indeed displace more housing units than a tunnel, but not as many as one might think. It would also still cost $700 million less than a tunnel, leaving ample revenue to address any mitigation above and beyond what Sound Transit would normally do. The data was shared by Councilmember Lisa Herbold, who represents the district.
Comparing the five general alternatives out there, Sound Transit demonstrates that the same kinds of residential impacts are slated for Delridge regardless of scenario. Fewer than 40 dwelling units would be displaced by constructing light rail. Things are different for the segment between Avalon and Alaska Junction:
The ST3 Representative Project alternative could displace 60 to 90 dwelling units. This alternative would involve construction of elevated rail down Fauntleroy Way SW to 41st Ave SW.
The gold alternative could displace 90 to 120 dwelling units. This alternative would involve construction of elevate rail down SW Genesee St and then curving into 41st Ave SW.
The light blue alternative could displace fewer than 30 dwelling units and possibly between 30 and 60 dwelling units, depending upon station location option chosen. This alternative would involve construction of a tunnel.
While residential displacement is always a concern with major infrastructure projects, some amount is unavoidable. In this case, elected leaders are asking Sound Transit to reduce this at a very high premium to save somewhere between 30 and 90 dwelling units. Taking the extra cost to the build a tunnel to avoid this level of displacement, elected leaders are asking that somewhere in the ballpark of $7.7 million to $23.3 million be spent per unit saved from displacement. This is a gross sum of money to achieve these ends, which could be better served with additional compensation or even literally acquiring and building new units for individuals who might be displaced.
It is worth mentioning that Sound Transit already has a program in place to make surplus property available for affordable housing construction. The transit agency is actively doing this with projects in Capitol Hill and First Hill. Sound Transit already has policies and programs to help relocate displaced residents to other areas in their communities and has an equitable transit-oriented development framework in place.
Earlier this month, our editorial board at The Urbanist threw support behind an elevated alignment to serve Alaska Junction. The reasons are fairly straightforward. There is no realistic political path to raise $700 million just for a tunnel. Constructing a tunnel could add substantial project risks, including delays to opening, which Sound Transit confirmed this past week. In terms of operational and ridership performance, an underground tunnel presents does not appear to improve operations and may only have minimal ridership gains at best. If elected leaders can find that kind of money, it would be better used on other transit expansion projects like light rail deeper into West Seattle, expanding the streetcar system, or new RapidRide lines.
Sound Transit also released new renderings of the end-to-end alternatives last week.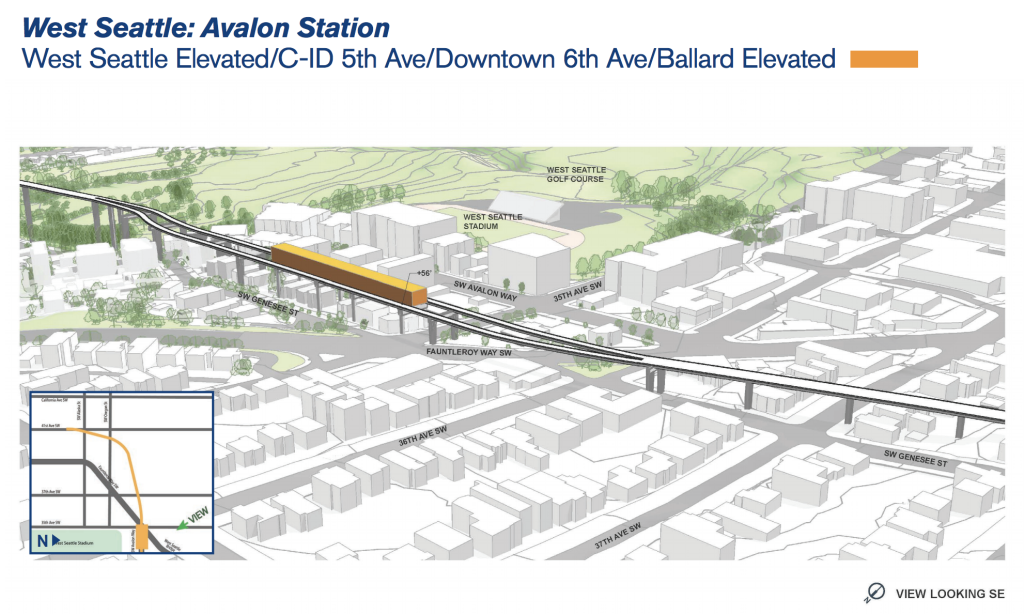 Sound Transit is taking early scoping comments on the full end-to-end Ballard and West Seattle light rail extension alternatives through March 18th. We discussed these alternatives in detail earlier this month. Those interested can submit comments online.

Stephen is a professional urban planner in Puget Sound with a passion for sustainable, livable, and diverse cities. He is especially interested in how policies, regulations, and programs can promote positive outcomes for communities. With stints in great cities like Bellingham and Cork, Stephen currently lives in Seattle. He primarily covers land use and transportation issues and has been with The Urbanist since 2014.