The Sound Transit Board is sitting down to meet right now and will vote this afternoon on a resolution affirming the "Sound Transit Equitable Transit-Oriented Development Policy Framework." Puget Sound Sage, Housing Development Consortium, Futurewise, Transportation Choices Coalition and the Land for Justice Steering Committee (consisting of Rainier Beach Action Coalition, Got Green, Horn of Africa Services, Eritrean Community of Seattle, Somali Health Board, and Tenant's Union of Washington) signed a letter urging Sound Transit boardmembers to support the framework and offering a few amendments.
"Equitable transit communities are mixed-use, transit-served neighborhoods that provide housing and transportation choices, and greater social and economic opportunity for current and future  residents. Although defined by a half-mile walking distance around high-capacity transit stations, they exist within the context of larger neighborhoods with existing residents and businesses," the letter said. "These communities promote local community and economic development by providing housing types at a range of densities and affordability levels, commercial and retail spaces that support living-wage jobs, community services and other amenities integrated into safe, walkable neighborhoods. Successful equitable transit communities are created through inclusive planning and decision making processes, resulting in development outcomes that accommodate future residential and employment growth, increase opportunity and mobility for existing communities, and enhance public health for socially and economically diverse populations."
As Sound Transit's light rail expands from the existing 22 miles to 117 miles when Sound Transit 3 is fully built, many are concerned light rail's arrival could lead to people being displaced as housing values rise near stations across the region. The Sound Transit Equitable Transit-Oriented Development (TOD) Policy Framework aims to reduce displacement and make planning processes more inclusive by drawing in marginalized voices.
Puget Sound Sage's Lead Organizer Jessica Ramirez said the framework furthers efforts already underway.
"Sage for the last handful of years has been in conversation through our South Core Coalition about how Sound Transit can better serve the folks most impacted by gentrification and displacement closest to the light rail stations," Ramirez said. "We understand this policy is just part one for Sound Transit to make of many coming down the line over the next year in the implementation and procedures for how Sound Transit does this. We need to roll up our sleeves a bit more and get into the work with Sound Transit with what that would like in a way that doesn't tokenize communities and creates space for deep listening skills to occur. And for folks to have their expertise really taken seriously and centered in this process."
Seattle first light rail line opened in 2009, serving the airport with several stops in Southeast Seattle along the way. Since light rail opened, communities along the route have seen dramatic changes.
"Many of the groups [in the South Core Coalition] are led by communities of color. They've seen firsthand how light rail has impacted their communities. A lot of how the light rail was originally built was really to connect Downtown [Seattle] to the airport, and very little was thought of the impact to South King County neighborhoods and the low income folks who have been living there for a very long time–communities of color, immigrants, and refugees who had been thriving in place," Ramirez said. "It just made perfect sense for them to get ahead of the work by understanding that there are 25 plus light rail stations coming to Western Washington over the next handful of decades. So, what does it look like to put community priorities at the center of that and community solutions at the forefront?"
The coalition asked Sound Transit to define Equitable TOD within the framework not just TOD, adding "we urge the board to continue to call out equity specifically throughout the policy." The framework isn't an end to itself, but seeks to establish a good process for planning stations and TOD.
"It's really about engaging community in a way that allows them to actually have a stakeholder voice–for them to be at the table before the processes are even in any implementation phase that they are a part of the very beginning," Ramirez said. "We're talking step one, what do we want to put on this agenda? Who do we connect with in the community? Who are the people who have been fighting gentrification and displacement? And what does it mean for us to have successful equitable transit communities that are really inclusive…?"
The letter acknowledges that TOD alone isn't enough.
"Equitable transit oriented development cannot be achieved through affordable housing alone," the letter continues. "The ST3 plan and the language in this policy includes a definition of equitable TOD that includes community institutions and jobs and economic activity as well. We urge the board to consider a holistic equitable TOD framework in property discounts in addition to affordability considerations."
Additionally, the letter requests that Sound Transit include a timeline for adopting equitable TOD procedures for surplus land dispositions. Sound Transit tends to initially own some of the most ideally-situated land near a station by virtue of needing it for construction staging. Setting a timeline for the surplus policy would encourage accountability and swifter action.
Even with existing policy, we're seeing affordable housing projects coming along on several Sound Transit properties. Roosevelt and Northgate are in planning and the Capitol Hill Station TOD design was approved last year and should break ground soon–albeit about three years after the station opened. In the future, housing advocates are hoping station-adjacent TOD can open closer to when the station does. No housing is in the works yet atop U District Station.
Meanwhile, an old Sound Transit property, purchased when the agency was still considering a First Hill station, also looks like it will become a 13-story affordable apartment building–Seattle's first highrise built for low-income residents in 50 years. That's a good sign for Link station areas that should see plenty of density but also plenty of low- and middle-income homes.
The Sound Transit Board will also vote on a fare restructure proposal that we covered here. The flat $3.25 fare proposal involve fares rising $0.50 on one-county Sound Transit Express routes, although multi-county trips would see a $0.50 drop.
The featured image is a rendering of Capitol Hill Station TOD, which is being developed by Gerding Edlen.
Sound Transit Board Considers Land Grant for First Hill Affordable Highrise Today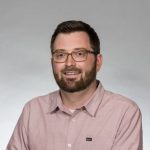 Doug Trumm is the executive director of The Urbanist. An Urbanist writer since 2015, he dreams of pedestrianizing streets, blanketing the city in bus lanes, and unleashing a mass timber building spree to end the affordable housing shortage and avert our coming climate catastrophe. He graduated from the Evans School of Public Policy and Governance at the University of Washington. He lives in East Fremont and loves to explore the city on his bike.