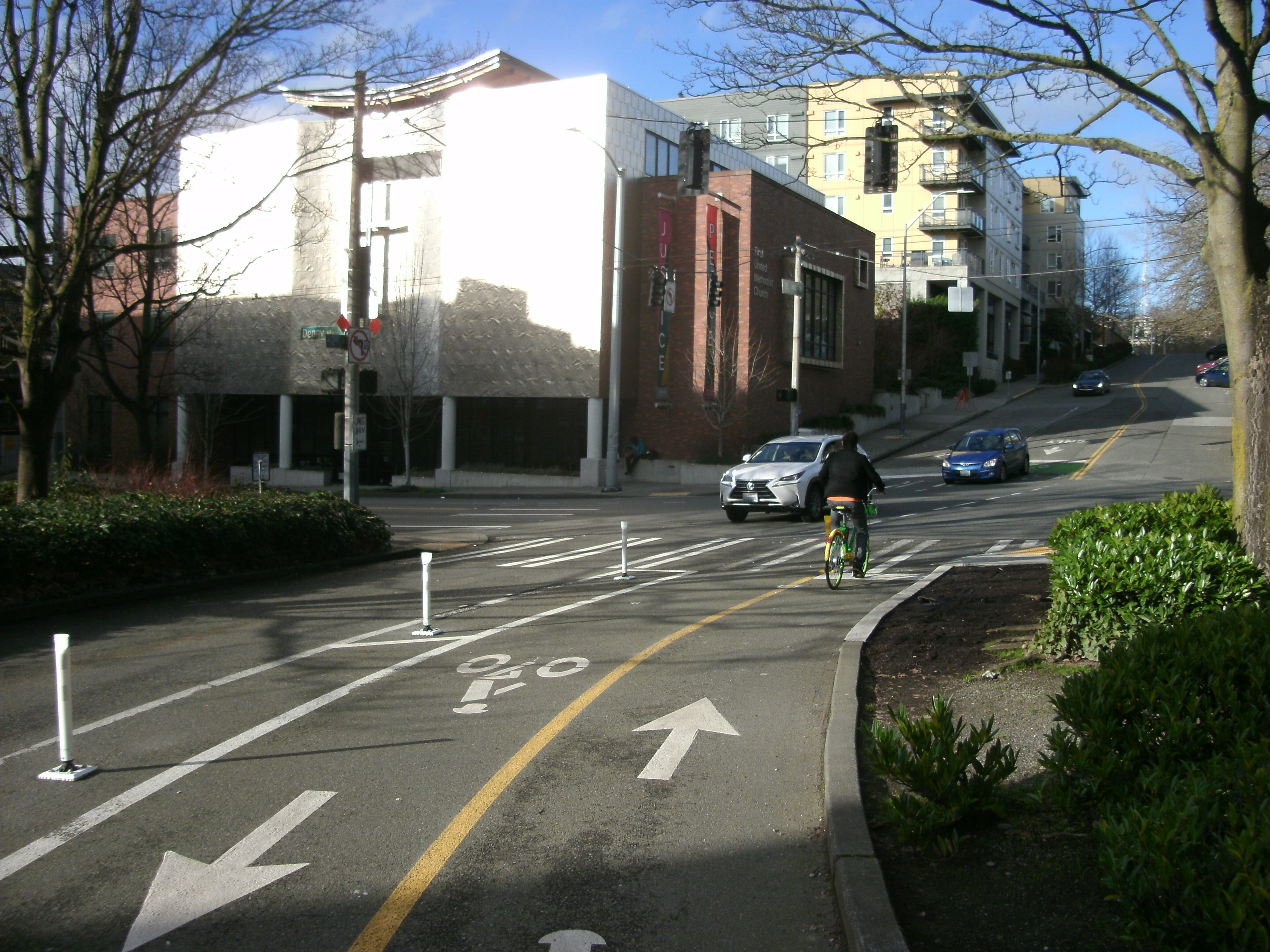 Wednesday evening, crews painted and opened the final segment of the long-awaited extension of downtown Seattle's signature bike thoroughfare. With the opening of the concrete-protected bike lane through 2nd Avenue and Stewart Street, a harrowing detour on what has been a fully-functioning bikeway for a few months now is officially over.
Open pic.twitter.com/NPz0wueJrM

— Dongho Chang (@dongho_chang) April 26, 2018
You may notice a dramatic contrast between the fanfare that surrounded the opening of 2nd Avenue's original pilot protected bike lane (PBL). Part of that may have to do with the fact that several segments had to open later than others due to construction activity along 2nd, but likely has more to do with the fact that the extension of the 2nd Avenue bike lane is likely the most expensive bike lane project in the history of Seattle.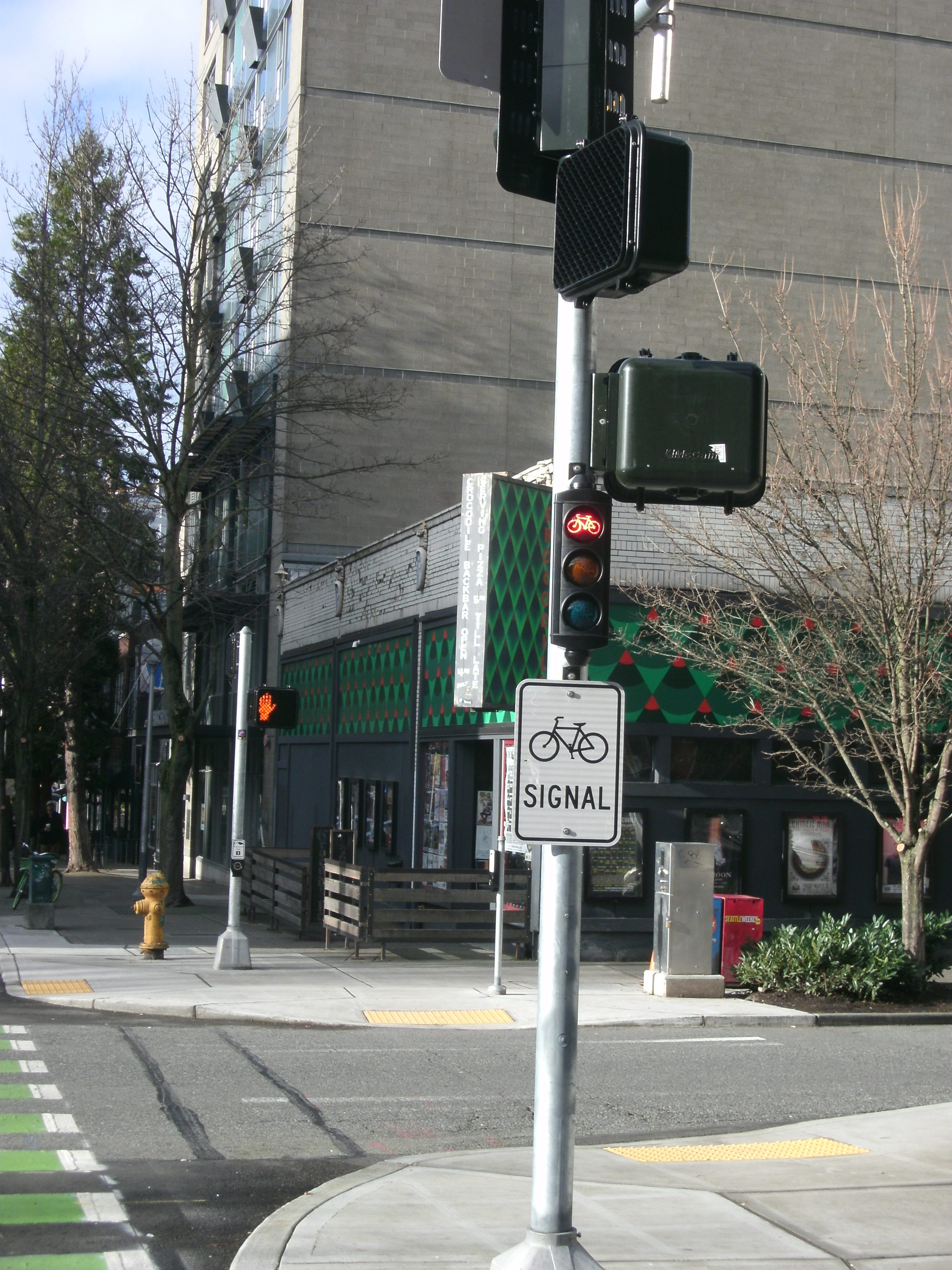 The one-mile lane cost $12 million, as reported by The Seattle Times this week. A $5 million federal grant took care of some of the cost, but project costs did escalate as crews encountered unexpected utility work. Sticker shock at this project follows on the heels of reporting by Erica C. Barnett that the Durkan administration is reassessing the commitments made by the Move Seattle levy. The reason for the reset is twofold: increased concern over not receiving federal matching dollars from the Trump administration (the latest round of TIGER grants skewed away from the kind of transit-oriented projects that projects like the Madison BRT were planning on counting on), and concerns over cost overruns on several types of capital projects, including protected bike lanes.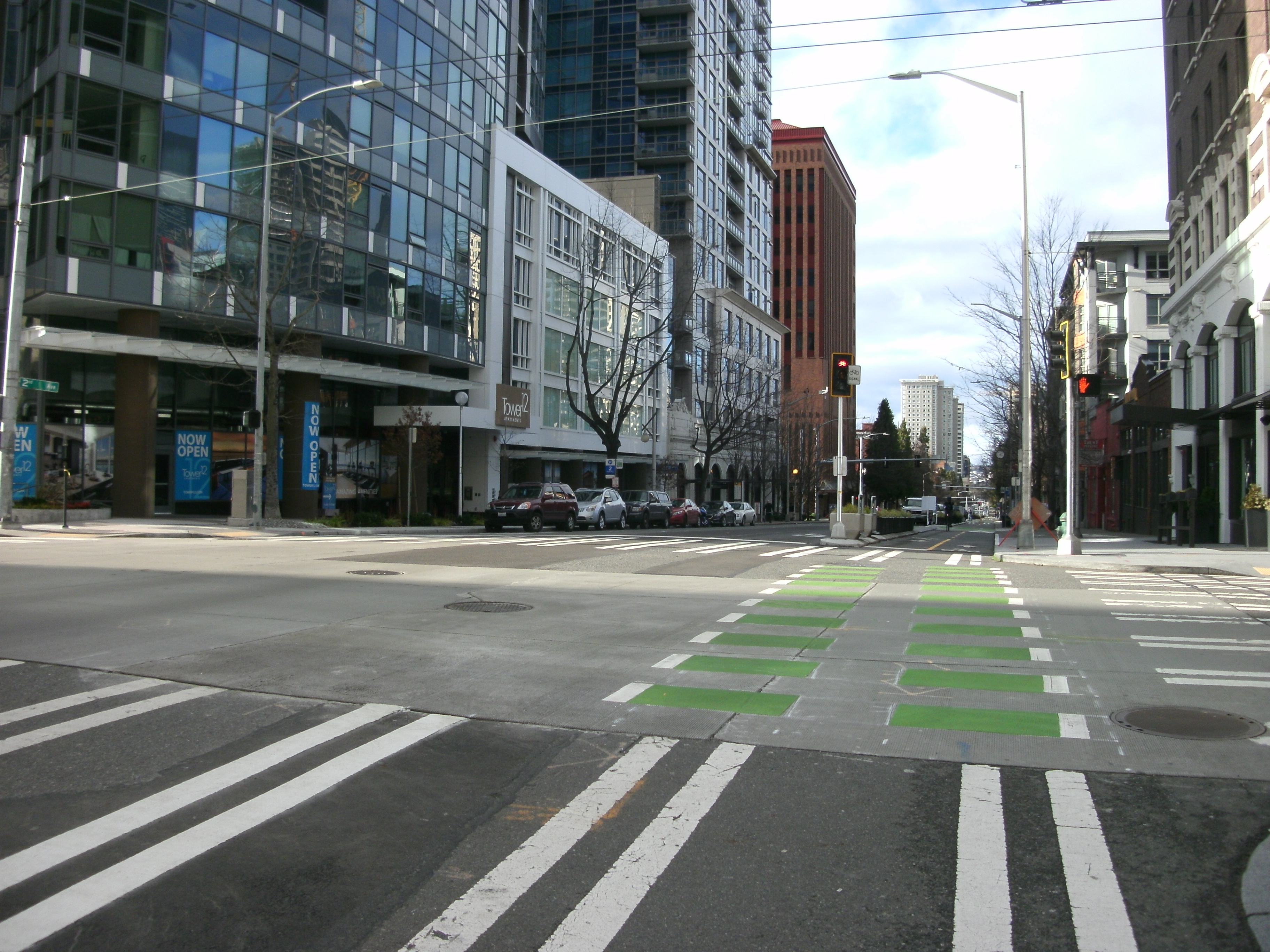 Originally, the Move Seattle commitment was to build around 50 miles of protected bike lanes and 60 miles of greenways, and had allocated around $7 million per year to do this. This assumed some additional funds for bike lanes would be matched from elsewhere, for example from repaving projects, but with the Move Seattle "reset" the Durkan administration is taking another look at the spending plans for our bike network.

It's easy to point to a $13 million one-mile bike lane and say that spending is out of control, when the levy assumed an average per-mile cost of $860,000. But the 2nd Avenue bike lane through Belltown isn't an ordinary bike project. It's a truly revolutionary one that fundamentally changes how people are able to get around downtown Seattle. It also creates a more vibrant 2nd Avenue in Belltown, with the addition of three new traffic signals across 2nd Avenue where previously pedestrians had to negotiate with drivers to cross the street. It also dramatically improves safety going north-south for pedestrians along the bike lane route, protecting people on foot from turning vehicles. It's a Vision Zero project, a placemaking project, and a mobility project all in one. If the city had more corridors like this as the result of bike master plan spending, it would be very hard to question the cost.
With the delay of the 4th Avenue bike lane until 2021 (or beyond, to be honest), it's important to look at where we're at right now. With the final piece of 2nd Avenue opening only just this week, it is April 2018 and we have only now connected our downtown government and civic center with our center city cultural center in the form of the Seattle Center with an all-ages-and-abilities bike route. Seattle Times commenters can complain that city government has gone bike crazy, but it's been an arduous and long road to get here. It's a moment worth celebrating. But this integral and needed spine in our center city bike network is of course only the start to achieving the international bike city status that we know we'll need to get to if we're going to compete with a city like Vancouver in terms of bike mode share.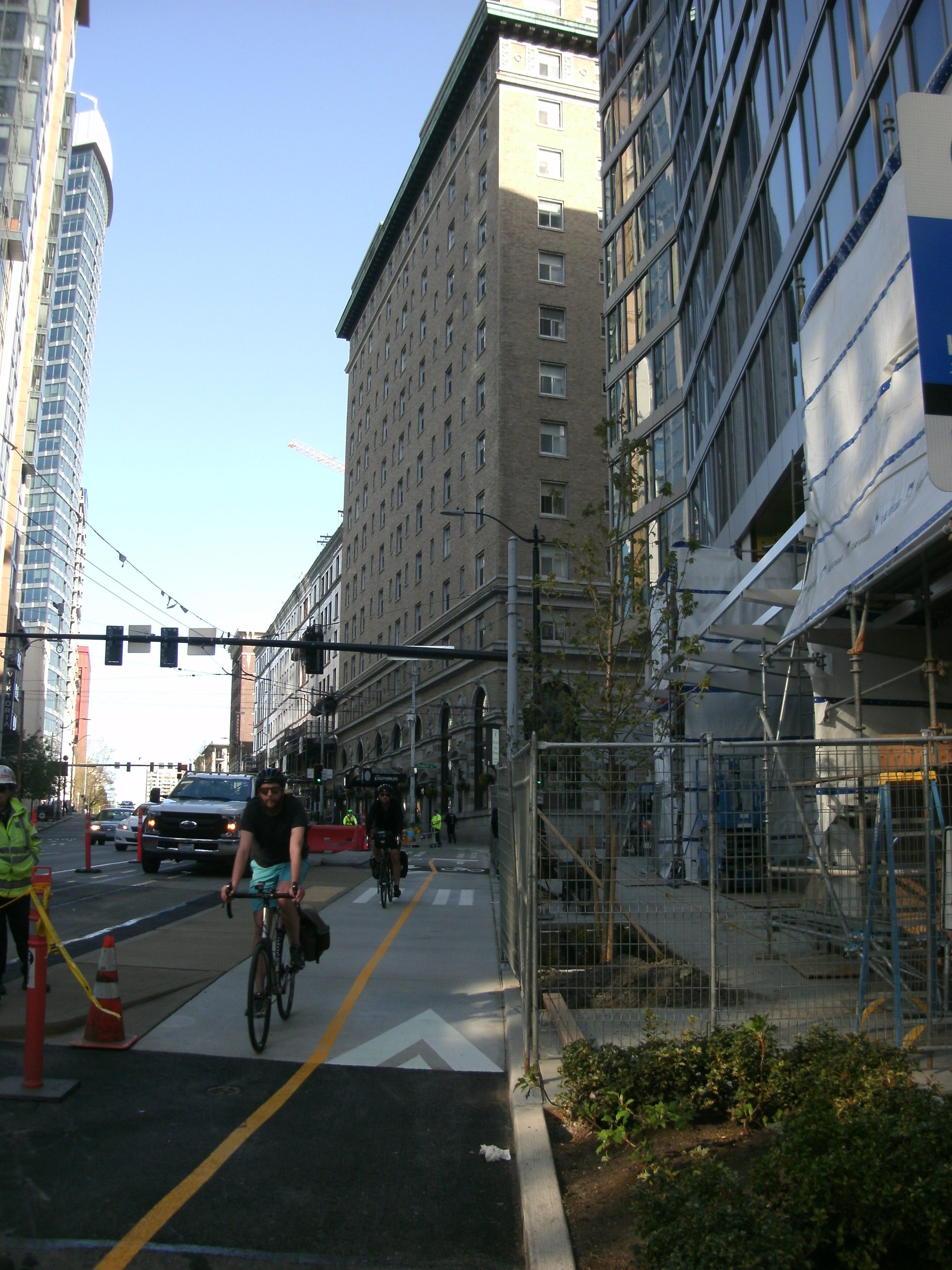 Mayor Durkan's climate plan only mentions bikes in one paragraph, talking about Seattle's mode share being a successful three percent. Just as it leaves out transit, and walking, it's not clear how the current administration is going to construct a road map to the climate resilient city that it says it wants to create by counting per-mile costs like bike lanes and sidewalks and scaling back our target goals. It is my hope that the "reset" of Move Seattle will cause the administration to realize that it needs to invest more in high-quality projects like the 2nd Avenue bike lane and to find the money to do so, to start moving forward on Vision Zero projects instead of rolling them back, and to make real on its commitments to reducing emissions by allowing the citizens of Seattle to have appealing options to get around without a car.
Mayor Durkan Backs Decongestion Pricing, Delays Basic Bike Network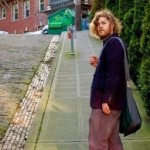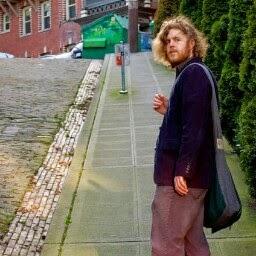 Ryan Packer lives in the Summit Slope neighborhood of Capitol Hill and has been writing for the The Urbanist since 2015. They report on multimodal transportation issues, #VisionZero, preservation, and local politics. They believe in using Seattle's history to help attain the vibrant, diverse city that we all wish to inhabit. Ryan's writing has appeared in Capitol Hill Seattle Blog, Bike Portland, and Seattle Bike Blog, where they also did a four-month stint as temporary editor.