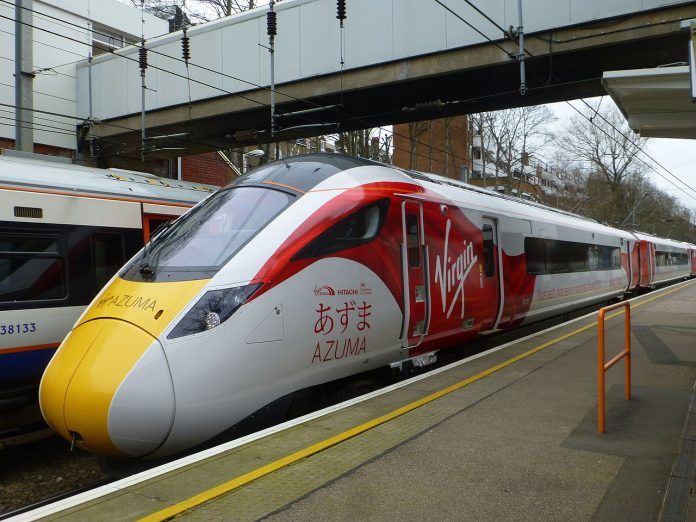 On Thursday, the Washington State Senate Transportation Committee passed its version (Senate Bill 5214) of a two-year statewide transportation funding appropriations bill. The bill includes several major line items for transportation studies and high-speed rail project development. The high-speed rail corridor currently being studied would be designed for speeds of 250 mph of greater for top speed and connect major cities from Vancouver, British Columbia to Portland, Oregon.
A similar bill passed out of the Washington State House Transportation Committee on Wednesday, but there are critical differences between the two, particularly with respect to the senate version's greater funding levels and scope of work for high-speed rail project development and the number of multimodal transportation issues that would be studied in the current biennium. It appears likely that both bills will pass out of their respective chambers and further negotiations on one which to proceed with will ensue over the coming weeks as the legislative session nears its end.
Senate Proposal on High-Speed Rail
The Senate bill that passed out of committee would direct the Washington State Department of Transportation (WSDOT) to lay the groundwork to creation of an interstate high-speed rail corridor authority in conjunction with the governments of British Columbia and Oregon. The scope of the charge is a little broader than the one that the House Transportation Committee signed off on. WSDOT would be responsible for the following, at minimum:
WSDOT would be responsible for developing a governance structure to create an interstate high-speed rail corridor authority, include its powers, contracting requirements, and overall operating structure.
WSDOT would need to conduct a review of laws, regulations, and agreements throughout Washington, Oregon, and British Columbia that may need to be changed or created to proceed with high-speed rail project development of the corridor. An assessment on this matter would need to be delivered to the Governor, Washington State Legislature, and the governments of British Columbia and Oregon by June 30, 2020.
WSDOT would need to start work on outreach and preliminary environmental review of the high-speed rail corridor. Communities and business interests along the corridor would be directly engaged with through the process.
WSDOT would need to report on the level of authorization necessary to move ahead with project development of the corridor.
WSDOT could also conduct further work beyond this scope if there is the capacity. These responsibilities are more in line with what the Governor's Office requested in January.
The Senate Transportation Committee also proposed higher appropriation levels: $3.25 million versus the House's $895,000. The appropriation proposed by the Senate Transportation Committee, however, would be on a dollar-for-dollar match basis, up to $1.625 million directly from the state and an equal share by external partners. Those external partners invariably include the State of Oregon, Province of British Columbia, Microsoft, and other private interests. The ongoing business case analysis and original feasibility study both secured substantial external partner funding.
The Senate Transportation Committee also proposed a proviso requiring the Washington State Department of Transportation to "pursue efforts to reduce costs, increase ridership, and review Amtrak Cascades fares and fare schedules."
Other Key Multimodal Transportation Studies Could Be Funded
The Senate Transportation Committee passed a much more limited number of new multimodal transportation studies than the House Transportation Committee. In fact, there are only two notable studies in the bill:
$350,000 would be earmarked to study passenger-only ferry service between Puget Sound communities. The study would need to look at possible routes and terminals on Puget Sound, Lake Washington, and Lake Union and whether or not passenger-only ferry service would provide a net reduction in carbon emissions by passengers. The Puget Sound Regional Council would be charged with conducting the study and would need to provide a report by January 31, 2021.
A proviso would allow WSDOT to develop a transit-oriented development pilot project at the Kingsgate Park-and-Ride facility in Kirkland in conjunction with local partners. The purpose of the pilot project is to demonstrate how WSDOT properties could be used for a variety of public purposes, aside from strictly transportation purposes. A report would need to be completed by December 1, 2019 to identify any legislative actions necessary to realize the pilot project. The pilot project would need to be completed by December 31, 2023.
A notable study absent from the bill is a passenger rail study from Auburn to Spokane via Stampede Pass. The House Transportation Committee version of the bill proposes a $250,000 appropriation for the study with a report and recommendation due by January 15, 2020. All Aboard Washington and other passenger rail advocates have been pushing for years to get a complete study done on the issue, in hopes of eventually commissioning new service to communities without any passenger rail options and more frequent options between Seattle and Spokane. Once daily midnight trains arriving in Spokane does not seem to be enough in the minds of riders and advocates.

Stephen is a professional urban planner in Puget Sound with a passion for sustainable, livable, and diverse cities. He is especially interested in how policies, regulations, and programs can promote positive outcomes for communities. With stints in great cities like Bellingham and Cork, Stephen currently lives in Seattle. He primarily covers land use and transportation issues and has been with The Urbanist since 2014.