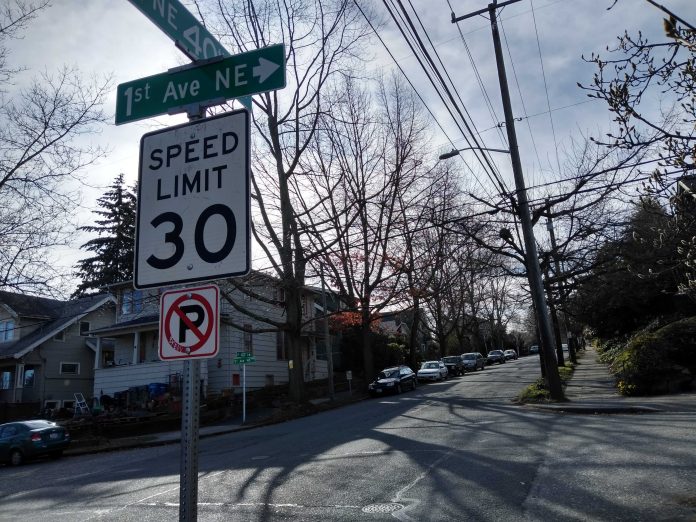 With the news that the Move Seattle levy will only deliver half of the protected bike lanes that voters were promised, it's worth reflecting on how we got to this point. In 2015, the cost estimates used to calculate goals for many of the programs in the levy were wildly inaccurate. The current administration cannot be saddled with the blame for overpromising, and the new implementation plan is an attempt to be transparent where the previous administration was not. But the Durkan Administration can be faulted for refusing to back up the Seattle Department of Transportation (SDOT) when the decision to install bike lanes hits opposition. 35th Ave NE is a high profile example of this, but there is another one that illustrates the opportunities that are being left behind when that happens.
Late last year, SDOT announced it was "stepping back" from plans to install protected bicycle facilities on N 40th St in Wallingford as part of its planned repaving of the street "given concerns we heard from neighbors and businesses as well as from people who bike through the neighborhood."
The project would have replaced a lane of on-street parking with a one-way protected bike lane heading uphill toward Wallingford Ave N. Since the design of the facility meant that people biking either heading west or east on N 40th St would need to exit the bike lane and merge back into traffic on the other side of Wallingford Ave N, many people who bike through the area were not ecstatic about it. This design was chosen by SDOT to provide the protection of the bike lane for those biking uphill; there wasn't enough room for two one-way protected bike lanes on the street (and that would have required more on-street parking removal). However, that wasn't the only option available: Seattle is constructing one-way bicycle facilities on one-way streets all over town. There is no reason why the bike lane couldn't have been designed to run eastbound or westbound for the entire project area, providing a full all-ages and abilities facility for one direction.
Instead, the fact that the subpar design was hard to get excited about combined with opposition to parking removal in the area (topped off with a mayor going out of her way to ignore bicycle safety) led to the bike lanes getting dropped from the project entirely. But SDOT, in delivering the news, gave some hope for people who need to safely bike in Wallingford: "We're looking at other improvements to east-west bike connections in the area. In the coming months, we'll share more information" they wrote in their mailer.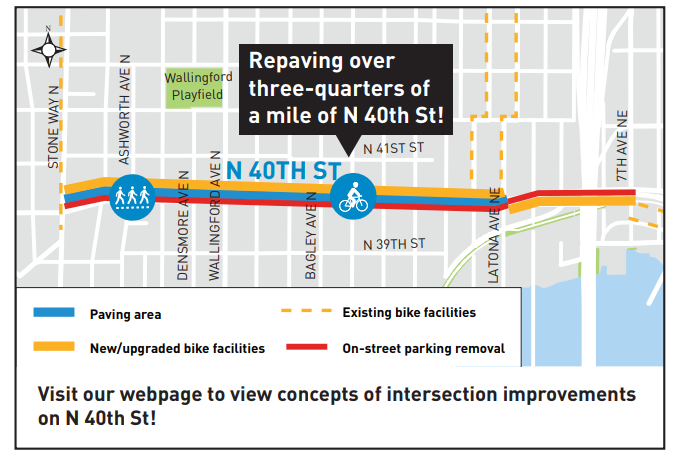 Last month, the Seattle Bicycle Advisory Board got a look at what exactly those improvements might be that are taking the place of a full mile of protected bicycle facilities. The top line result? Removing bicycle facilities from a planned repaving project only resulted in $70,000 in cost savings that can be invested in other projects.
In context, a Your Voice Your Choice project selected by community members nearby in Fremont, at Phinney Ave N and N 39th Street, consists solely of a new flashing beacon on one side of the intersection and new curb ramps. The cost estimated for that project? $90,000.
The transportation department is considering similar treatments for intersections along N 40th St and connecting to the Burke-Gilman Trail, including green striping to indicate bicycle crossings, but all this does is illustrate what is getting thrown out the window when a bicycle facility is removed from an arterial maintenance project.
Despite original cost estimate failure, the Bicycle Master Plan (BMP) program should be in a good spot, with the securing of additional dollars from both the Washington State Convention Center expansion, and the Seattle Center arena project. But even if even more projects like that materialize, we will never connect our city with safe bike infrastructure if we refuse to follow the spirit of the Complete Streets ordinance and take advantage of the tremendous cost savings associated with repaving projects.
The city is hosting four "cafe-style conversation" events around Seattle starting on April 23rd, to discuss the BMP implementation schedule. While it is not clear exactly what might occur as a result of these meetings, advocates for a citywide bike network clearly should make their presence known at these meetings or more projects like N 40th St may end up in danger.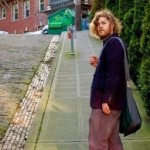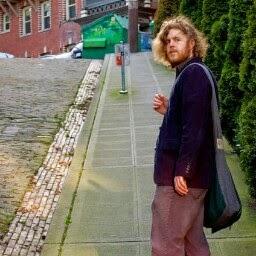 Ryan Packer lives in the Summit Slope neighborhood of Capitol Hill and has been writing for the The Urbanist since 2015. They report on multimodal transportation issues, #VisionZero, preservation, and local politics. They believe in using Seattle's history to help attain the vibrant, diverse city that we all wish to inhabit. Ryan's writing has appeared in Capitol Hill Seattle Blog, Bike Portland, and Seattle Bike Blog, where they also did a four-month stint as temporary editor.