Seattle City Council will vote on the plan to build an affordable housing community on 34 acres of the Fort Lawton site in Magnolia this spring.
Earlier this year, the Seattle Office of Housing released a draft plan for an affordable housing community at Fort Lawton, a former military installation nestled inside of Discovery Park in Magnolia. The land at Fort Lawton has been eligible to be acquired and redeveloped by the City since 2005; however, legal challenges brought forward by local residents have slowed down redevelopment efforts.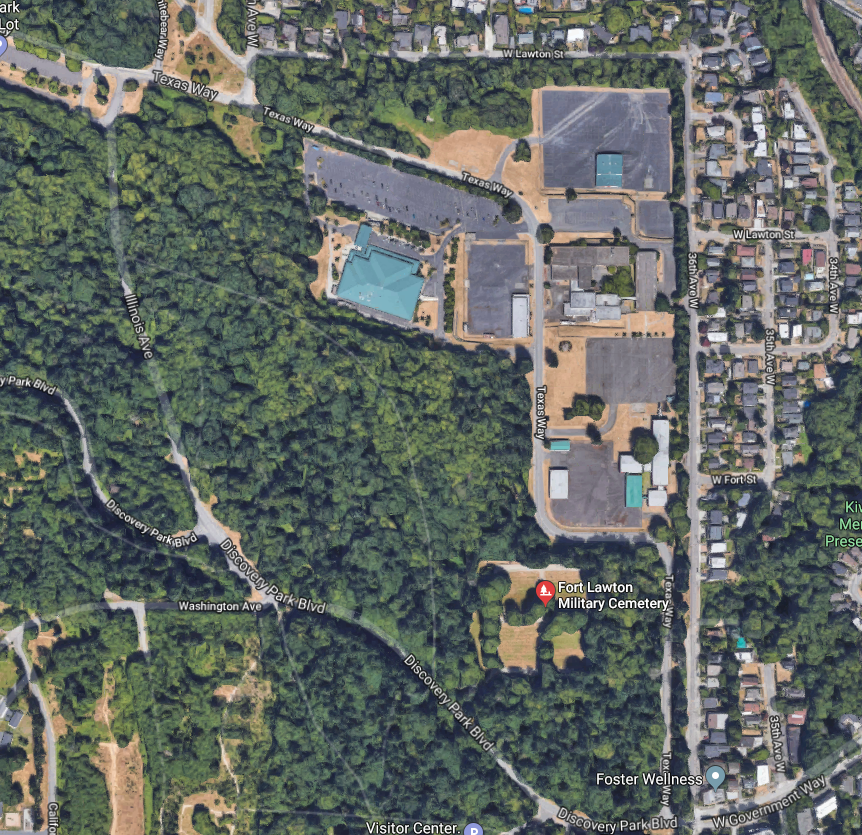 But these days with a housing affordability crisis continuing to dominate public debate, opposition to the plan has tempered. Crosscut journalist Josh Cohen even described the Fort Lawton February open house as "surprisingly civil" and "perhaps a sign that armistice is coming."
Whether or not an armistice has arrived will be tested soon. The Fort Lawton Redevelopment Plan has been given the green light by Mayor Jenny Durkan for Seattle City Council approval. All signs point to a Council vote that will approve the plan sometime this spring.
"For fourteen years we have argued and litigated over the preferred use of publicly owned land immediately next to our beloved Discovery Park," said Councilmember Sally Bagshaw, who represents District 7, which includes Magnolia. "Thanks to Magnolia neighbors and the Office of Housing, we have written and revise plans to address two critical issues:  building more housing for families and seniors and creating more active recreation space.  We have struck a deal with Seattle Public Schools to preserve land for their sports purposes too.  Let's stop debating and start building!"
The redevelopment plan includes a phasing schedule which anticipates that project will take eight years to complete, if all necessary funding is available.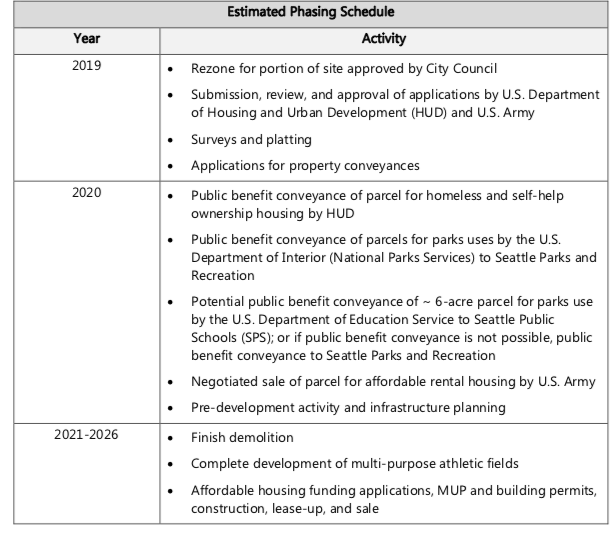 Currently, the budget for the entire housing component of the project is roughly $87 million.
This Fort Lawton Redevelopment affordable housing plans include:
85 supportive housing units for older adults (over 55);
100 one-, two-, and three-bedroom flats or rowhouses for renter households with incomes up to 60% of area median income; and
50 three-bedroom rowhouses and townhomes for homebuyers with incomes up to 80% of area median income.
Nonprofit partners and funders include Catholic Community Services, United Indians of All Tribes Foundation, Habitat for Humanity, and United States Department of Housing and Urban Development.
Will Legal Challenges Continue to Slow Down Redevelopment Plans?
While no new legal challenge has been brought forward yet, Elizabeth Campbell, founder of Discovery Park Community Alliance (DPCA), declared her intention to continue to fight redevelopment efforts last November on KUOW.
The group has generally promoted formally annexing Fort Lawton into Discovery Park, but an October 2018 tweet from DPCA shows they are open to other options for redevelopment as well, as long as they do not involve sharing the land with low-income neighbors.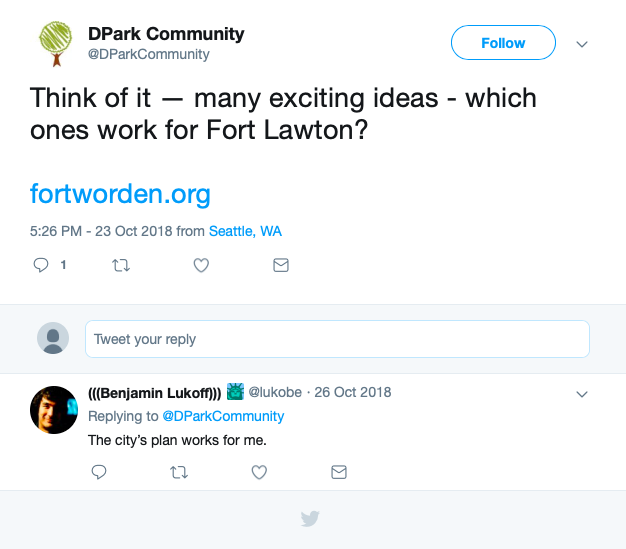 Fort Worden is a former military installation on the Olympic Peninsula near Port Townsend. Marketed now as a "historic gathering place," Fort Worden is an upscale conference, wedding, tourism, and culinary destination, offering what it calls "farm to fort to fork cuisine."
Visitors can expect to pay anywhere from $179 to $1,000 or more per night, depending on the season and property rented. The most expensive properties are the larger former officers' homes which can accommodate larger groups.
The historic district of Fort Lawton actually has some housing already. Fort Lawton Homes, a primate market rate development on the site, touts that its "iconic residences at Officer's Row offer an unparalleled opportunity to live in a sanctuary fronting 534 acres of Discovery Park."
With nearby housing consistently topping $1 million, it is perhaps not surprising that some neighbors would prefer a luxury retreat and tourism center to an affordable housing community.
A Shift From Mixed-Income to Affordable Housing
Back in 2008, the Seattle City Council approved a plan that included up to 216 housing units, including 85 homeless housing units to be developed by the Archdiocesan Housing Authority (Catholic Housing Services) as well as a small ownership housing component built by Habitat for Humanity.
Flash forward eleven years to 2019, and the current plan still calls for the same amount of homeless housing units (85) and an overall fairly similar housing distribution.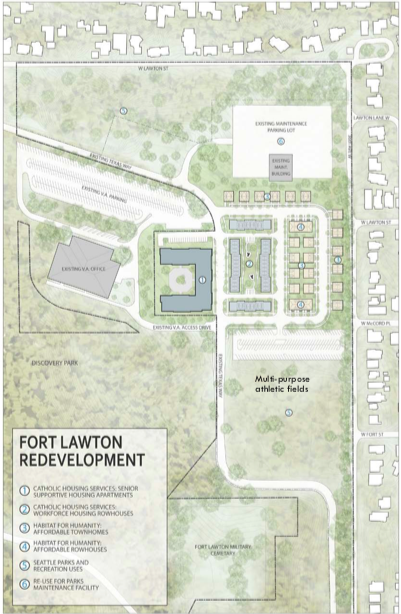 However, unlike 2008 plan which included some market rate housing, all of the housing, rental and ownership alike, will be affordable.
Skeptics have often argued that the site was not suitable for low-income housing development because of limited access to public transit. Fort Lawton is currently served by the 33 Metro bus line which arrives every 20 to 30 minutes between 5am and 11pm, and there has been discussion of increasing transit access to the site, although no plans have been formalized.
Perhaps to put these criticisms to rest, according to the City, "the plan includes up to 266 parking spaces for the community of up to 238 households (this includes the 85 older adult residents of the supportive housing). Sixty stalls will be provided for users of the multi-purpose athletic fields. Cars will be accommodated primarily in paved surface parking lots."
The result will be roughly 4.4 acres of surface parking, which is actually a reduction from the current 11.2 acres. The redevelopment plan also includes 5.1 acres of "active open space" which will be used as play fields by the Seattle Public Schools. Some of the parking is intended to accommodate users of the play fields and surrounding Discovery Park.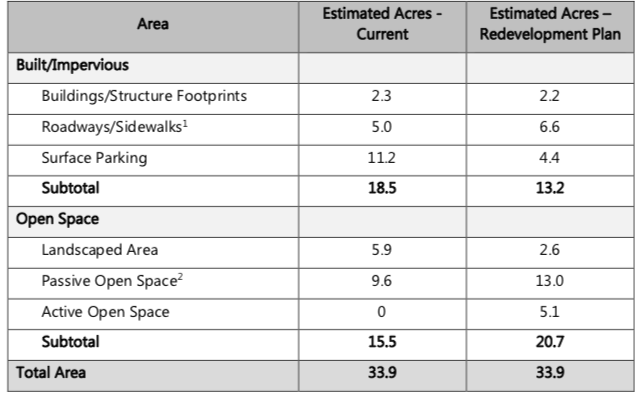 The public will continue to be able to comment on the Fort Lawton redevelopment plans when the City Council takes up the topic sometime soon. Additionally, the City has committed to engage with Seattle residents for feedback on the design of future public open space included in the project.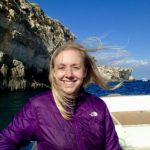 Natalie Bicknell Argerious (she/her) is Managing Editor at The Urbanist. A passionate urban explorer since childhood, she loves learning how to make cities more inclusive, vibrant, and environmentally resilient. You can often find her wandering around Seattle's Central District and Capitol Hill with her dogs and cat. Email her at natalie [at] theurbanist [dot] org.