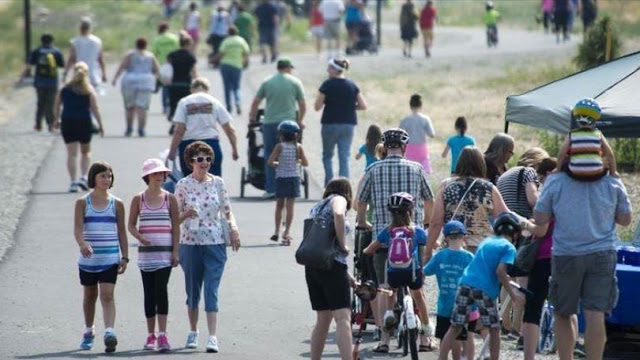 The Active Transportation Plan survey is available online through June 30th, 2019.
About 38% of Washington residents walk or bike at some point for transportation, said Barb Chamberlain, Director of Active Transportation at the Washington State Department of Transportation (WSDOT), in a February 2019 presentation. Depending on where you live and your personal transportation habits that figure might seem lower (or higher) than you would expect.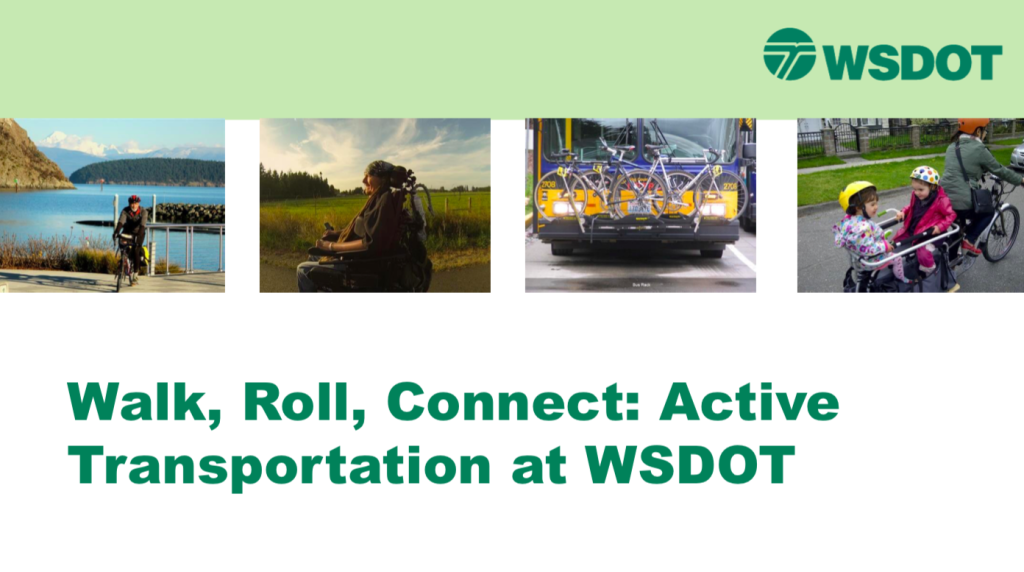 But an average of 38% also might be inaccurate or it might reflect dissatisfaction with infrastructure for walking and biking. In order to shore up its data on active transportation, which is generally defined as walking and biking, the agency has published an Active Transportation Plan survey, which will be open through June 30th.
Demand for Active Transportation infrastructure exceeds current funds
So far in 2019, WSDOT has received a record amount of 255 applications for pedestrian, cyclist, and Safe Routes to Schools projects, with the amount of funds requested totaling $187.4 million.
Unfortunately, WSDOT anticipates to have only $41 million available in 2019-21 from all funding sources, including federal and state. This is the continuation of a longstanding trend. Since 2005, the amount of funds requested for these active transportation projects has always far exceeded the amount awarded.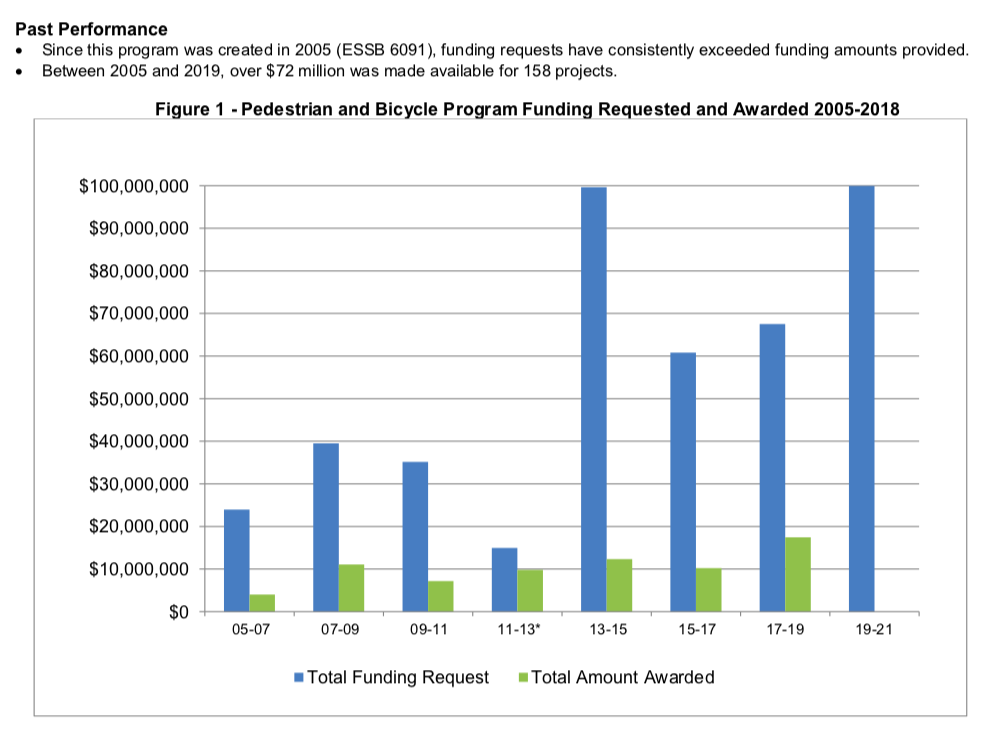 Even Safe Routes to School, which has the advantage of being able to use cute kids for its advertising purposes, has failed to receive enough funding to meet demand for new projects.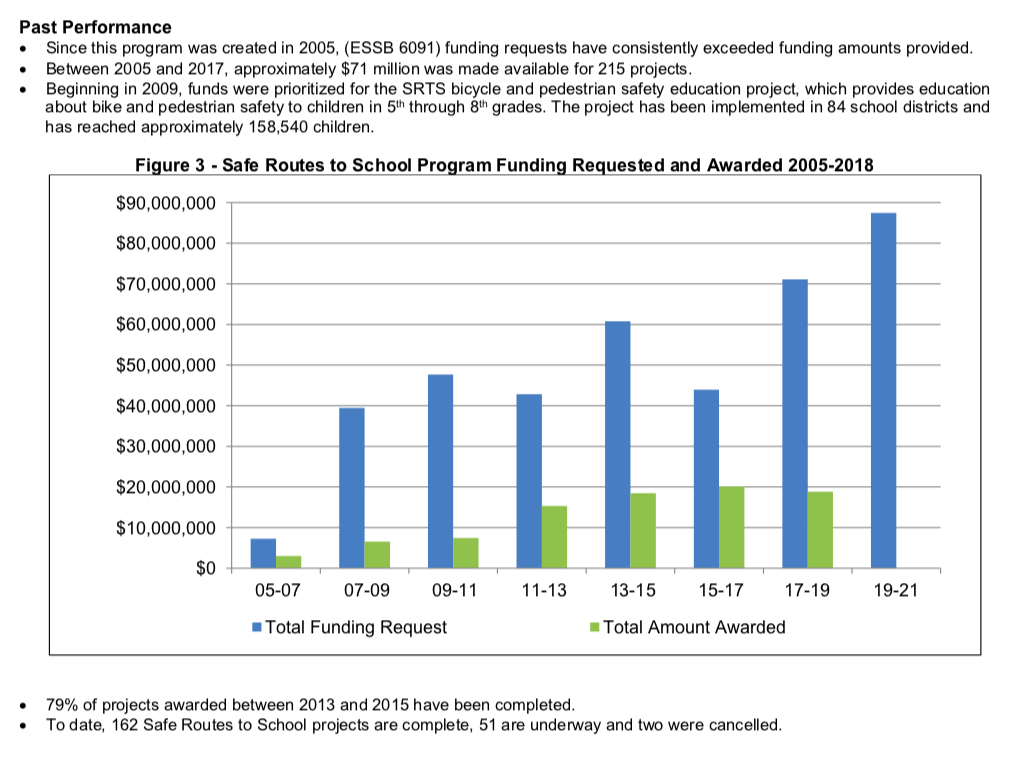 On the brighter side, more active transportation projects are now underway than at any point since before the Great Recession began in 2008, providing some hope that with enough community pressure, WSDOT will continue to increase its investment in this area.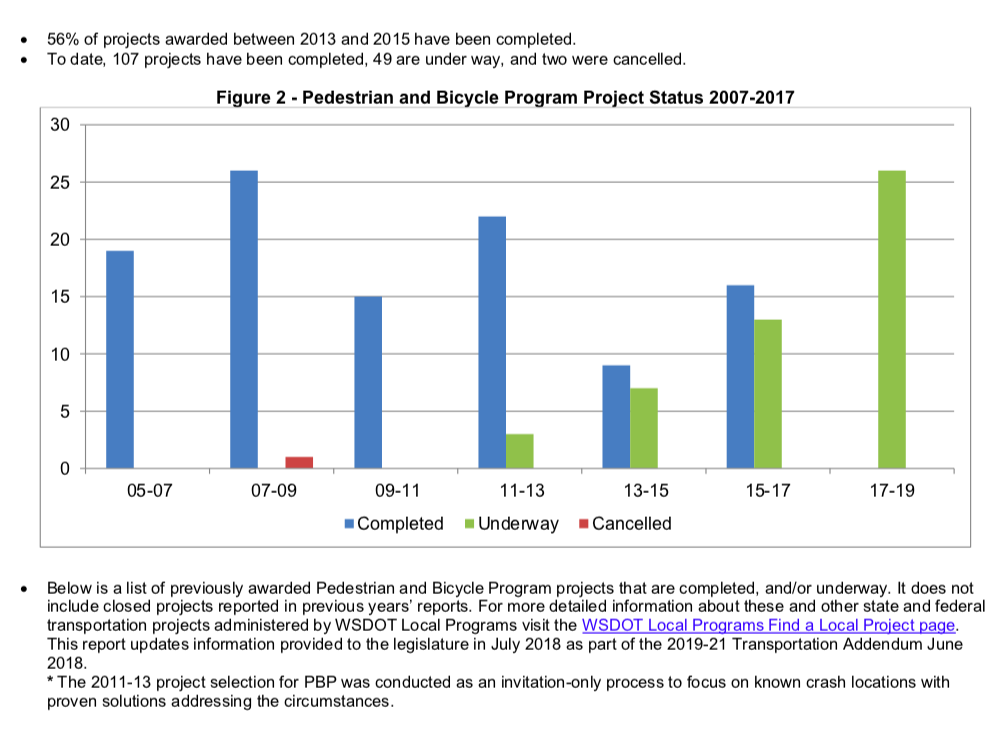 Survey attempts to gauge how many more people would walk or bike if road conditions were safer
One of the most important aspects of the survey is how it attempts to capture whether more people would walk or bike if road conditions were safer. This is a change from most past data collection, which focused on people's current transportation habits. Capturing such information is significant because it can help represent unmet demand for infrastructure that supports walking and biking.
However, measuring potential changes to people's transportation routines is not as straightforward as asking them about current habits. When completing the survey be prepared some confusing formatting and unclear language.
Additionally, the question of what WSDOT calls "small rideable devices" (ie. scooters) also looms large throughout the survey. While these devices currently comprise only a fraction of people's transportation use, anecdotal evidence from across the US and beyond indicates that usage could dramatically increase in the near future.
Washington House Bill 1172, which creates some state guidelines for the operations of electric scooters, has been approved by the legislature, although not yet signed into law by the governor. However, based on the survey's language, it is clear that WSDOT is planning for a future in which scooters are part of its multi-modal transportation landscape.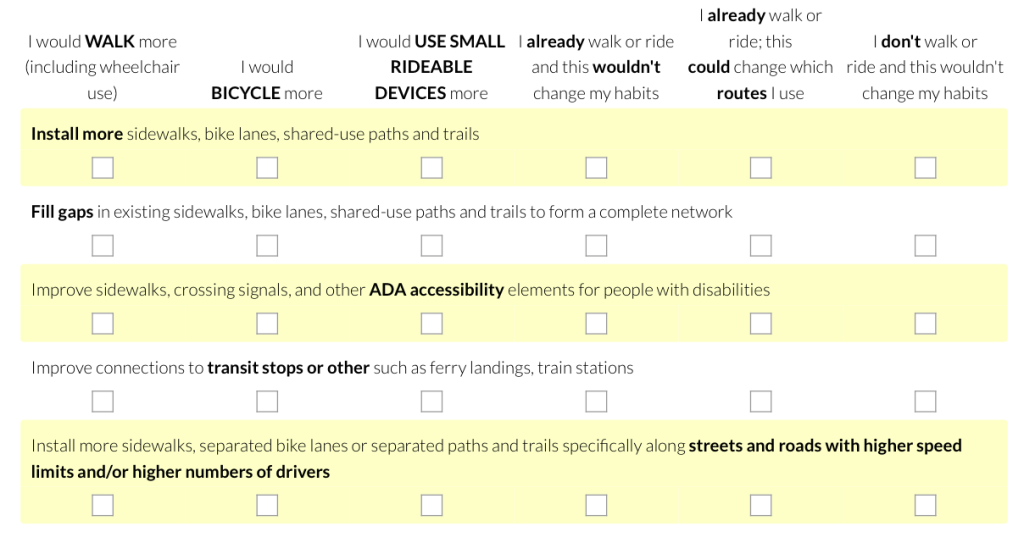 Nevertheless, current respondents may have a hard time answering questions related to scooters, especially since questions are phrased in a way that emphasizes using scooters "more" rather than adopting their use in the first place. Finally, the last portion of the survey includes a list of general questions, some of which may seem overly vague or even unnecessary.
While for some respondents it may feel ridiculous to have to weigh in on statements such as "Investing in safer sidewalks, bike lanes, paths, and road crossings to prevent collisions, injuries, and deaths is a smart use of public funds," it is important to remember that the vast majority of WSDOT's expenditure is focused on road infrastructure for motorized vehicles.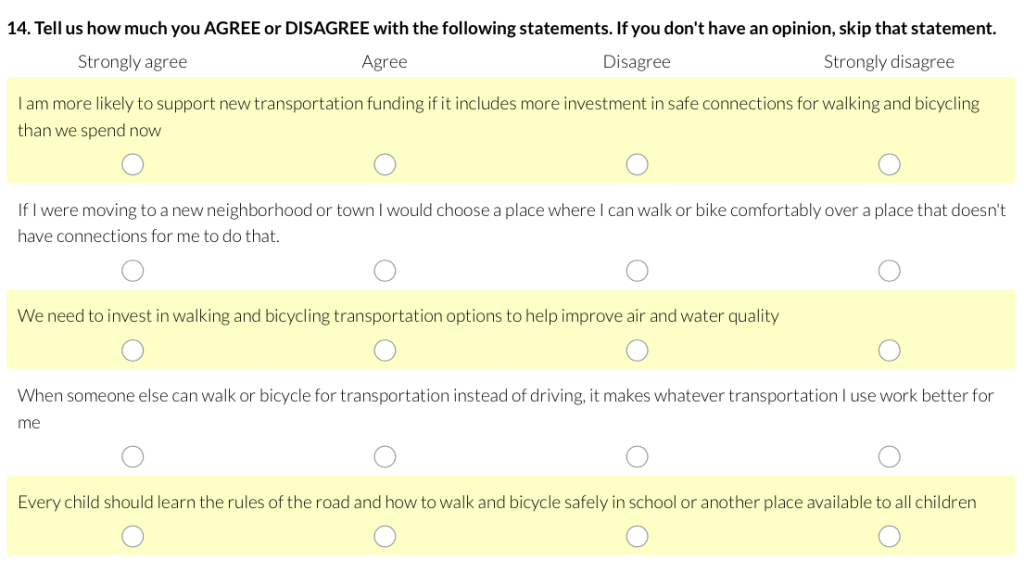 At the same time, the WSDOT is advertising its efforts to expand multi-modal transportation efforts. A strong show of support now for investment in active transportation projects could help strengthen the case for increasing funding in future years.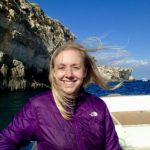 Natalie Bicknell Argerious (she/her) is Managing Editor at The Urbanist. A passionate urban explorer since childhood, she loves learning how to make cities more inclusive, vibrant, and environmentally resilient. You can often find her wandering around Seattle's Central District and Capitol Hill with her dogs and cat. Email her at natalie [at] theurbanist [dot] org.