The first public hearing on Councilmember Mike O'Brien's backyard cottage proposal is Tuesday June 11th, and housing activists under the umbrella group More Options for Accessory Residency (MOAR) are hosting a rally at City Hall at 5:15pm right before the hearing to turn people out. The policy has been delayed for years due to a legal appeal by the Queen Anne Community Council, but now the proposal is moving forward.
Passing the City's Preferred Alternative would generate an additional 2,460 homes over the next decade, the City projects. It is likely that trend would continue over future decades, gradually and gently densifying single-family zoned areas, which consume roughly 65% of buildable land in Seattle.
This is a big opportunity to provide homes for thousands of people in Seattle and potentially reverse population stagnation and even shrinkage in some of Seattle's single family neighborhoods. Accessory dwelling units (ADUs) are an opportunity for multi-generational housing and present a hope for younger generations to be able to stay in an increasingly expensive city at all.
Some strengths of the ADU proposal that are worth highlighting include:
The single-family status quo is bad. Single-family teardowns are converting Seattle neighborhoods to exclusive enclaves for the rich. ADU production has been tepid in Seattle under existing stringent rules.
A McMansion Ban will help fix this, gearing new housing toward the middle class rather than millionaires. The size limits would have blocked (or shrunk) 47% of new single-family homes built in Seattle since 2010, according to a Seattle Times analysis, because that housing has skewed toward mansions.
ADUs open up opportunity to age in place. The option to add a cottage helps homeowner keep their property by supplanting their income with a rental property.
ADUs provide a more affordable housing option in single-family zones. The average size for a new single-family home has climbed past 3,000 square feet in Seattle, and the cost for a new single-family home is often over $1 million. Meanwhile, ADUs smaller size (under 1,000 square feet) presents a more affordable alternative and discourages mansion construction.
Not having an owner-occupancy requirement allows more flexibility and will result in more homes. The latest draft doesn't have a requirement, although previously a one-year single occupancy requirement was in place to add a second ADU. Dropping the requirement is good because it would lead to fewer homes and potentially could drag out construction impacts. Mayor Jenny Durkan has suggested she supports an owner-occupancy requirement.
The hearing is also a good opportunity to call for improvements to the legislation. Ideas include:
The City should lower sewer hook-up fees to further promote affordable ADU construction. The cost of connecting to the City sewer and electrical system can be prohibitive for projects on a budget. To alleviate this, builders willing to guarantee affordability should get a deal on hook-up fees.
Tax short-term rentals to encourage long-term rentals. If the ADUs are mostly converted to Airbnbs, we are not going to get the affordability outcome we're seeking. An ample tax on short-term rentals could drive owners to list their cottages and flats for residents rather than visitors.
It appears we're on the precipice of a significant victory. But after a four-year battle, we cannot take ADU reform for granted. Demand the City move forward with more housing options in single-family zones. In this coming decade facing the affordable housing crisis we're facing, we can't pass up on roughly 2,500 additional homes. We need all the homes we can get. Please attend the MOAR rally and public hearing if you're able. MOAR has some pointers for ADU testimony if you're looking for help.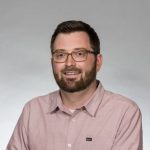 Doug Trumm is the executive director of The Urbanist. An Urbanist writer since 2015, he dreams of pedestrianizing streets, blanketing the city in bus lanes, and unleashing a mass timber building spree to end the affordable housing shortage and avert our coming climate catastrophe. He graduated from the Evans School of Public Policy and Governance at the University of Washington. He lives in East Fremont and loves to explore the city on his bike.