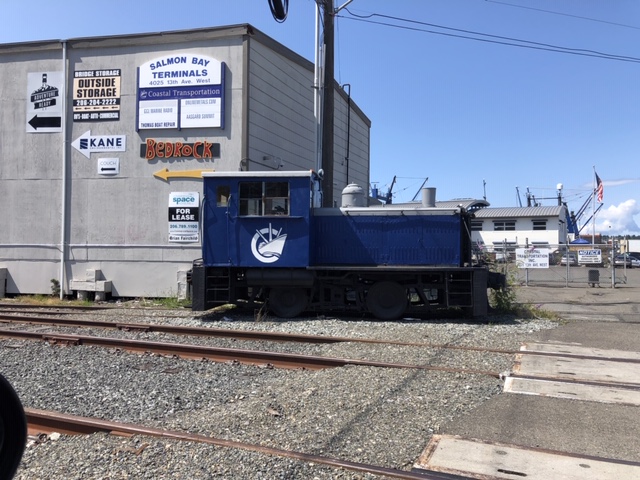 Is Seattle allowing rail to wither on the vine?

Northwest of Downtown Seattle, there is a frequently overlooked asset in the fight against climate change. In Interbay, the Balmer Rail Yard is a "hump" yard, where freight cars are separated then sorted by running them up a little hill—the hump—and letting gravity drift them to the right track. BNSF Railway owns and operates the rail yard and the neighboring track.
Though the yard itself produces soot and noise impacting the neighboring areas, rail freight as a whole emits one quarter the greenhouse gasses as trucking. Freight rail typically reduces transport emissions by about 75% over trucks. Passenger rail connects the Northwest without the impact of regional air travel. These rail lines carry things–like Boeing fuselages–that cannot and should not go on the highway. The further we can push things on rail, the less impact they have on our environment.

While rail is a great asset to the city (and part of what prompted us to become a state in the first place), recent plans have called into question the future of rail in Seattle, as I wrote about in part one of my series on Interbay. There has been little fanfare, and less notice. These plans do not actually address rail itself, but their omission of rail screams loudly about our priorities.
East of the rail yard, the National Guard is planning to move its Interbay armory to a new location in North Bend. Prompting the move is a recognition that their current site is inadequate and at risk of being damaged or ineffective in an earthquake. The Washington State Department of Commerce has convened an Advisory Committee to examine alternatives for the site, with a final report due to Governor Jay Inslee by November 15th.

However, none of the proposals view the rail yard as an asset, even though industrial uses are a potential future use. A dilapidated rail spur and right-of-way bound the site to the north. No proposal includes fixing that link. The consultant's transportation survey has no reference to connecting to the rail yard or offers freight uses in its deliberation.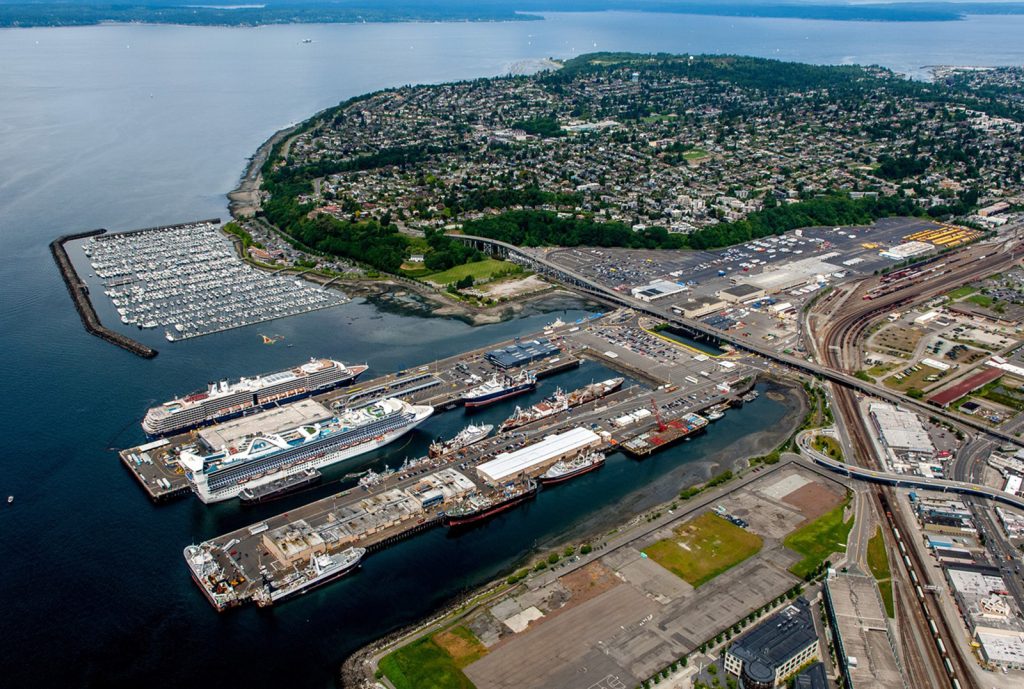 Less noticed is a major development west of the rail yard. Terminal 91 Uplands are owned and operated by the Port of Seattle. In February, the Port Commissioners approved the initial funding for a Master Plan to develop close to 1,000,000 square feet of industrial space on that site.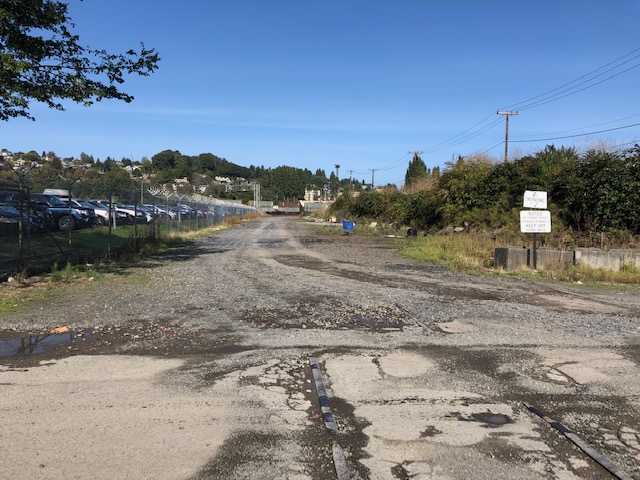 Unlike the Armory to the east, the Terminal 91 discussion includes a small note about "potential rail connection" on the initial infrastructure plan. However, the subsequent documents make no further references, and actually become increasingly antagonistic towards rail connection.
You see, buildings that connect to rail do not put their small sides towards the tracks. We have almost two centuries of building rail-adjacent buildings. They tend to be long, so that a train of multiple cars can be accessed at the same time. We see that in station design. We see that in depot design. We see it in the design of other buildings already on Terminal 91 that were built for rail access.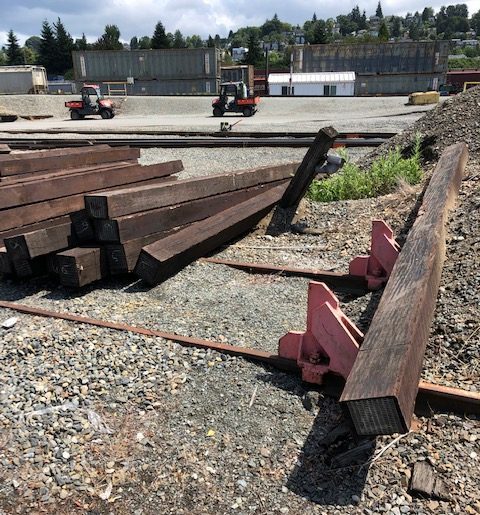 In both February documents, though preliminary, none of this length is taken into account. In the phasing plan, Phase I and Phase II are virtually square. Similarly, in the conceptual plan, the buildings face the rail yard with narrow sides, the long sides only accessible by trucks. And even though the infrastructure plan includes electrical substations, new roadways, and underground pipes, it includes no rail.

There are very legitimate reasons to begin disconnecting Interbay from rail connection. Interbay is built on a wetland, filled and developed in 1917 when the Ballard Locks channelized Lake Washington's connection to Puget Sound. Currently, this land is at risk of tsunamis. As sea levels rise, high water and flooding will overtake this land and recreate the wetlands that were once here.

Similarly, the trains through Interbay continue north along the thin ribbon of shoreline at Golden Gardens, Carkeek, and Edmonds. These tracks are meandering and slow, lovely to experience but completely unprepared for faster rail or heavier freight. This is the only north-south connection between the Pacific Ocean and Spokane. And though we survived one year without mudslide related delays, this rail line is at risk of closures at any time, or extended failures as water creeps higher.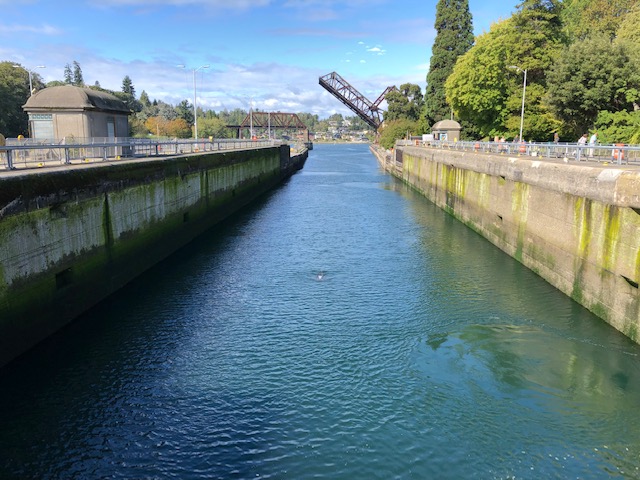 And that's really the troublesome part of this discussion. At a time when climate change is threatening port and rail facilities, the Port of Seattle and the Department of Commerce are converting industrial properties to carbon-intensive, truck-based uses. By ignoring the giant rail asset next to them, the new industrial facilities dump that much more carbon in the atmosphere, and in turn lead to their own obsolescence. And the associated air pollution will undermine the Interbay Urban Village, which is getting Link light rail in 2035 and is expected to take a significant amount of housing growth.

The city and the state need to be forthright about their industrial visions, and not make decisions by omission. Every time a new plan starts emerging, we must ask hard questions of our elected officials.
Do these future uses in Interbay connect with the rail yard?
Do our industrial master plans account for climate change?
If this rail yard is to be confined, curtailed, or mothballed, we must make our elected officials clearly say that.
Let's also be honest about how materials move around the city. We are taking steps with light rail to get more carbon-dumping cars off the streets. We need a broader vision for freight transport to take carbon-dumping trucks off the streets. Combine that with high-speed passenger rail, and we have the beginnings of a plan for a stronger industrial base and a city more connected with its neighbors.
This is part two of Ray's Interbay series. Part one: Unraveling the Problem Called Interbay is available here.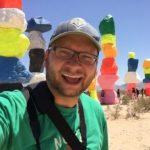 Ray Dubicki is a stay-at-home dad and parent-on-call for taking care of general school and neighborhood tasks around Ballard. This lets him see how urbanism works (or doesn't) during the hours most people are locked in their office. He is an attorney and urbanist by training, with soup-to-nuts planning experience from code enforcement to university development to writing zoning ordinances. He enjoys using PowerPoint, but only because it's no longer a weekly obligation.