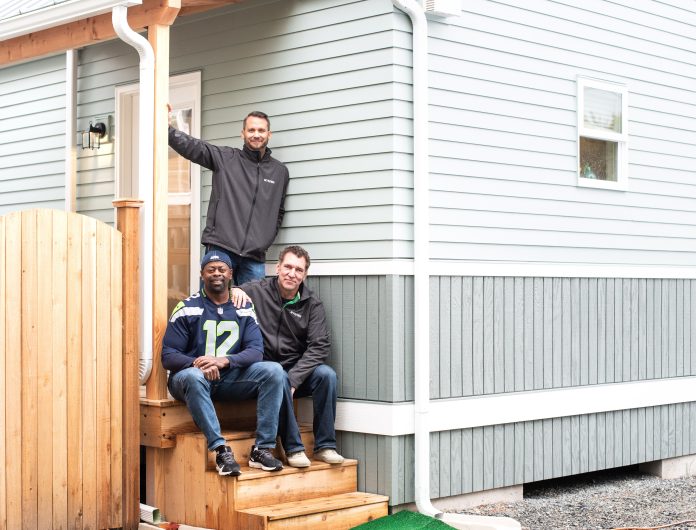 Last summer when the Seattle City Council passed legislation that encouraged development of backyard cottages across the city, the move was generally met with enthusiasm from housing advocates promoting increased housing choices in the city's single family zones. Shortly thereafter, Mayor Jenny Durkan passed an executive order intended to make it easier and more affordable for middle and low income home owners to take advantage of the new backyard cottage regulations by offering assistance in the design and permitting process and piloting low-interest financing tools.
However, adding a new dwelling unit, particularly if it is a detached accessory dwelling unit or DADU, is still an expensive and onerous process that can present insurmountable hurdles for many property owners.
For Ronnie and Wendy Cunningham, Madison Valley home owners who had dreamed of building a backyard cottage in the backyard for years, an initial attempt to construct a modest DADU resulted in the loss of thousands of dollars over a fourteen month period in which they struggled with the city's complicated permitting process. After receiving construction bids of more than $300,000, it seemed that the Cunningham's attempt to secure additional financial security by building a DADU on a property that had been in the family since 1975 was all but lost.
An interesting fact about backyard cottages is that while they do tend to eventually rent for rates that are either at or below market value, in terms of square footage, backyard cottages are often the expensive type of housing to construct per square foot. According to data gathered in Portland, Oregon, which has been a few steps ahead of Seattle in terms of encouraging backyard cottage development, the high cost of constructing a DADU is largely attributable to design, permitting, utility connection, and construction costs; in fact, the size of the unit often has a modest impact on total cost in the end.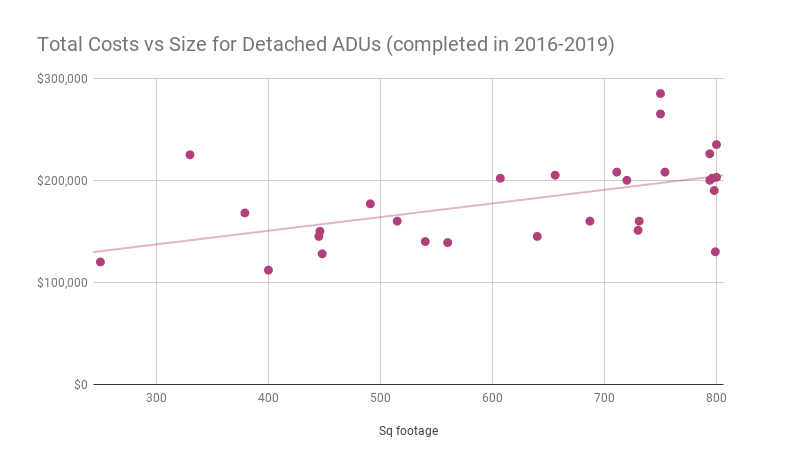 Investing so much may make sense if a homeowner is seeking to house an aging relative, but in many situations the math simply does not pencil out.
How can homeowners cut backyard cottage costs?
As more metro areas have loosened restrictions on backyard cottage development, a market for affordable DADUs has begun to emerge. Curbed has reported on a trend of tiny prefab houses selling on Amazon for as little as $7,000, but such stories ignore the reality of expensive permitting and utility connection costs, not to mention questions around the long-term durability of such structures.
The concept of creating pre-approved backyard cottage design plans has gained traction as a means of reducing costs; however, challenges exist to implementing such plans. Unlike constructing a single structure on an empty lot, backyard cottages are often tucked into relatively compact spaces that are integrated development, which makes it difficult to complete eradicate customization of design features like the placement of windows, doors, and utility connections.
Tom Todaro, who has worked as a builder in Seattle for decades, noticed how many DADU permits were abandoned and thought there must be a better way to approach the design and construction of backyard cottages. "No one else was doing this; building high-quality DADUs doesn't have to be as expensive or as complicated as traditional construction methods," Todaro said.
Along with business partner Clint Jones, Todaro founded MyKabin, a company that aims to enter the Seattle market with affordable and customizable backyard cottages.
For homeowners, this means that MyKabin will take care of permitting and design all the way through the construction, installation and inspection processes. MyKabin also uses building techniques, such as a specialized foundation system, that speed up the construction process while also simplifying the process and reducing cost.
When Ronnie Cunningham learned what his longtime friend Todaro was up to with MyKabin, he decided to become the company's first customer. "It was exactly what I needed, and night and day compared to what I was looking at with other options. It's a better product at half the price," Cunningham said.
The Cunninghams hosted an open house of their completed 360 square foot backyard cottage in Madison Valley for over a week in October. I was able to stop by and tour the DADU, which had an efficient and attractive design. Visiting the site made it easier to understand why many homeowners would want to be able to customize certain aspects of design. For instance, in the Cumminghams' case, moving the location of the entrance proved to be a must-have in order to prevent their dog from constantly running over to the cottage's door and barking.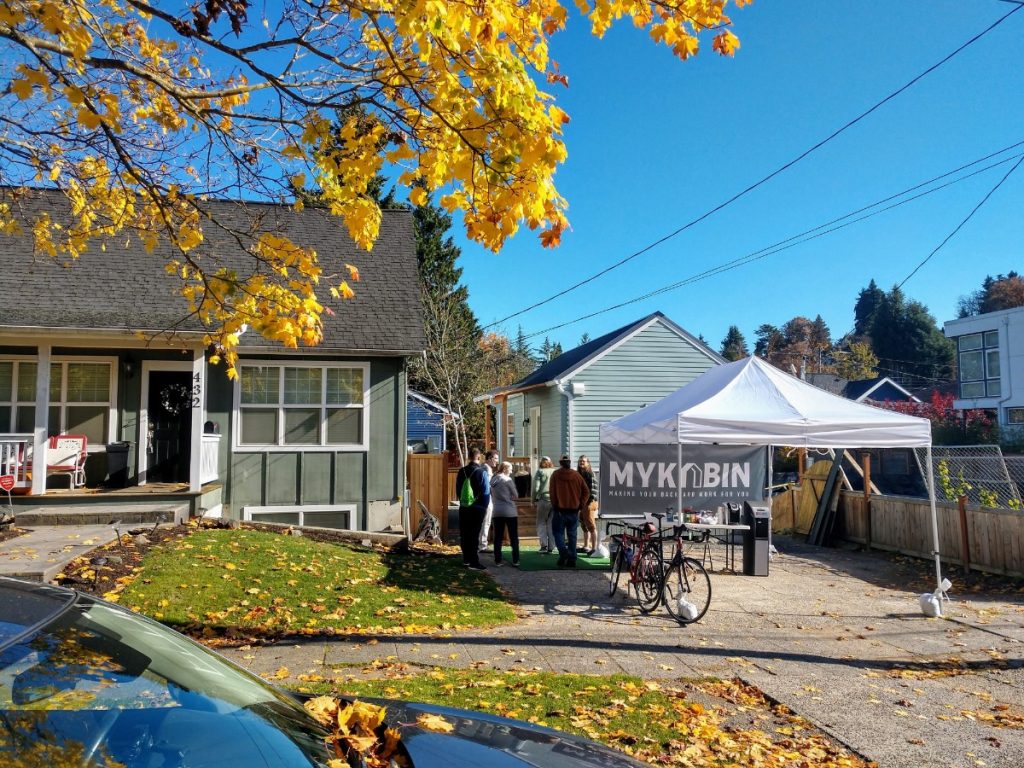 According to Todaro, the key for keeping costs down while offering customization is the structure's corners. "As long as we keep the corners the same we can keep costs down," said Todaro.
Also, the use of a raised foundation, which eliminates the need for heavy machinery, reduces cost and simplifies the construction process. In all, the Cunningham's backyard cottage took about five months to complete, including four months of permitting and one month construction. The raised foundation also means that existing landscaping can stay in place, and that water will be able to penetrate the ground beneath the structure, eliminating future permeability issues.
Costs for constructing a DADU with MyKabin start at about $111,000 and are intended to be fully transparent and inclusive of costs.
What other backyard cottage options are out there?
MyKabin is not the only company to have hit the Seattle market with affordable pre-fab DADUs. Tacoma based Modern Shed also offers pre-fab structures; however, their units, which feature electricity, but not plumbing, are intended to function as offices.
Another Seattle company offering turnkey DADUs is Node. Like MyKabin, Node uses a low-impact foundation system to decrease cost. Node promotes its product based on its sustainability features, including eco-friendly features like solar panels and a building design intended to reduce heating and cooling expenses similar to passive house design. However, while Node markets itself as affordable, its designs seem to promote luxury alongside sustainability, and no costs were listed on its website.
Probably the most innovative backyard cottage in Seattle is still available through the BLOCK Project, a nonprofit dedicated to building backyard cottages to house people who have struggled with homelessness. At only 125 square feet these tiny off the grid dwellings are installed by volunteers at no cost to the homeowner. However, these dwellings are only intended to be for housing people exiting homelessness and do not offer the flexibility or financial benefits of more traditional DADU options. So far about nine tiny homes have been installed through the BLOCK Project in Seattle.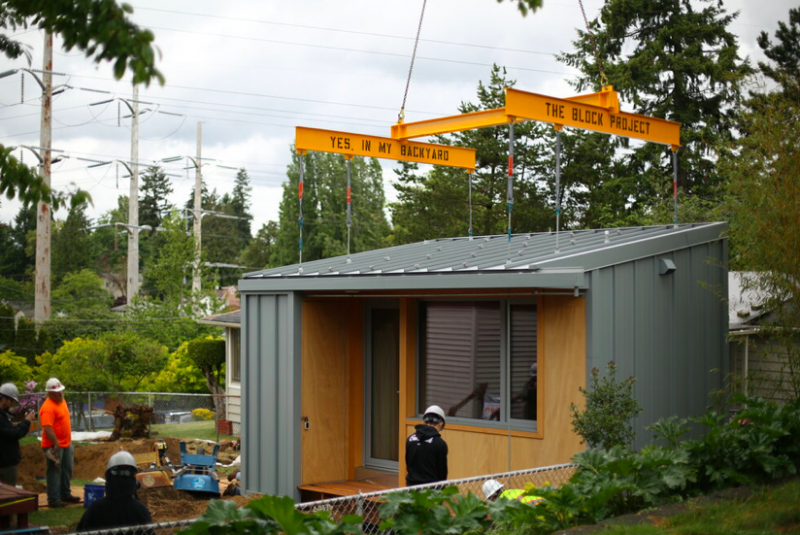 Moving forward, it will be interesting to see how both the private market and nonprofit organizations continue to seize on new opportunities to create housing through Seattle's new backyard cottage regulations.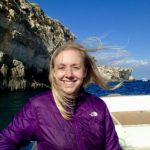 Natalie Bicknell Argerious (she/her) is Managing Editor at The Urbanist. A passionate urban explorer since childhood, she loves learning how to make cities more inclusive, vibrant, and environmentally resilient. You can often find her wandering around Seattle's Central District and Capitol Hill with her dogs and cat. Email her at natalie [at] theurbanist [dot] org.