Route 70 is not a bus that riders are thrilled to ride–it's crowded and often stuck in traffic in South Lake Union. But there's a plan to fix that, and, thanks to the more reliable, speedy service at more frequent intervals, the City projects it would more than double ridership in the corridor. In fact, the RapidRide J Line (as Route 70 will be called after its upgrade) is predicted to have a whopping 21,600 daily boardings in 2024, in its first year of service. King County Metro reported Route 70 had 8,300 daily riders in fall 2017. The bus line will share the southern half of Route 67 along Roosevelt Way NE and 12th Avenue NE to reach Roosevelt Station.
The Seattle Department of Transportation (SDOT) has a series of drop-in sessions at the end of the month to gather public feedback on designs and the environmental assessment that was just issued.
Plans call for about 60 additional bus trips each day, while reducing overcrowding and upping frequency to every 7.5 minutes at peak. SDOT expects on-time performance to greatly improve thanks to some key sections of bus lanes and smart traffic signals that give buses additional green lights–17 minutes faster at afternoon peak.
RapidRide branding will mean upgraded bus stops with lighting, real-time arrival information on electronic displays, off-board payment, and all-door boarding. Sidewalks will be improved, including with 200 fresh curb ramps, and SDOT is planning protected bike lanes on Eastlake Avenue, a critical stretch that will provide safe biking connections between the University District and Downtown. The catch is that Councilmember Alex Pedersen has been talking about moving the bike lane to a parallel route, despite that being an untenable solution.
SDOT and Metro plan to electrify the northern portion of the line by adding overhead trolley wire and electric buses. That means lower carbon emissions, helping Seattle to grapple with its number one source of climate emissions: transportation. More zero emission buses in this key corridor would be a huge climate win.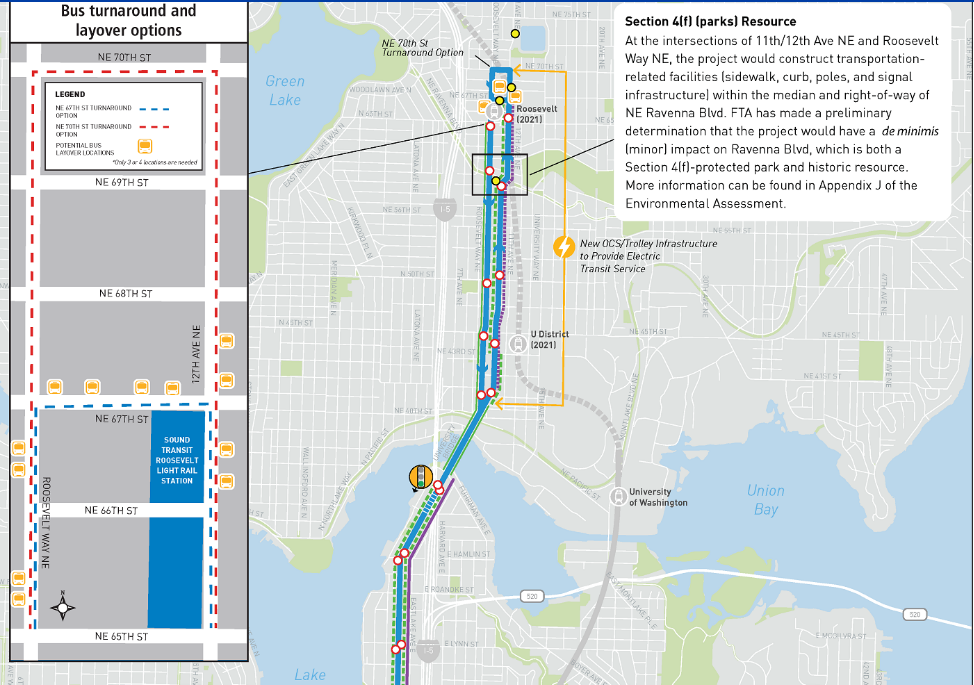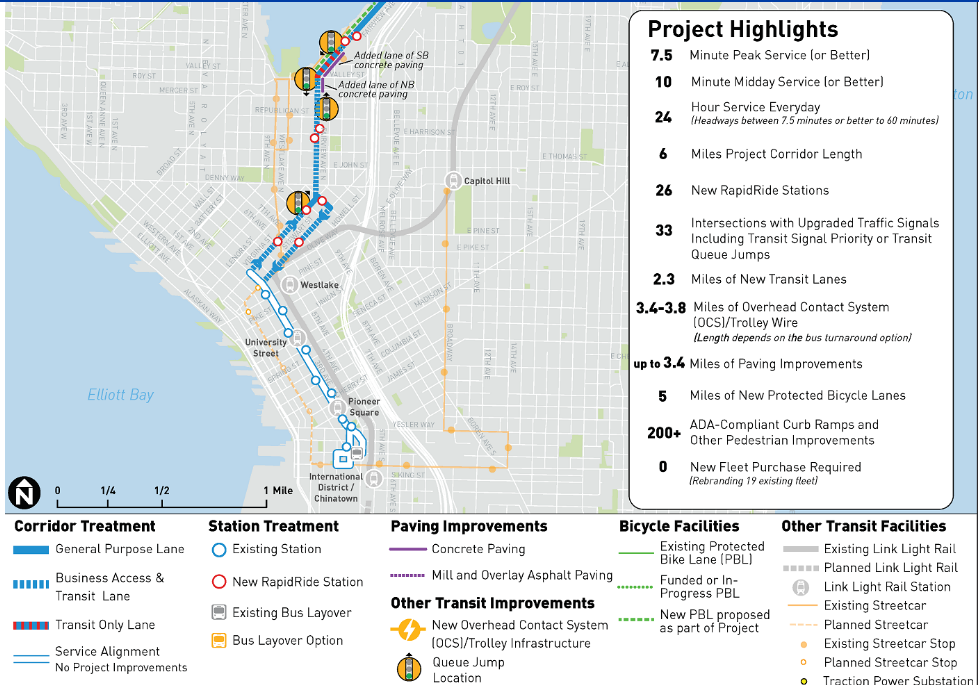 SDOT released simulations that show how queue jumps and bus lanes would help whisk buses through South Lake Union traffic congestion.
Sharing a transit lane with the South Lake Union Streetcar actually looks like it will work pretty well courtesy of the queue jump.
Drop-in sessions:
January 28, 5-9pm, REI
222 Yale Ave N, Seattle, WA 98109


January 29, 12-4pm, Starbucks
2344 Eastlake Ave E, Seattle, WA 98102


January 30, 9am-12pm, Starbucks
6417 Roosevelt Way NE, Seattle, WA 98115


February 1, 9am-12pm, University Family YMCA
5003 12th Ave NE, Seattle, WA 98105
Councilmember Pedersen is also scheduled to discuss RapidRide J Line plans with the Eastlake Community Council on January 30th at Tops School from 6:30pm to 8pm.
Comments on the Environmental Assessment and Analysis must be postmarked or submitted online by 5pm on Friday, February 14, 2020. (Click here to access the online comment form.)
Meanwhile, SDOT faces a federal audit over its handling of Small Starts grants spurred by questions raised from the Center City Connector budget snafus. The RapidRide G Line project on Madison Street has been delayed another year to 2023 due to that added scrutiny. Even with the cloud of the audit, hopefully RapidRide J Line will still earn its federal grant in timely fashion and stay on schedule.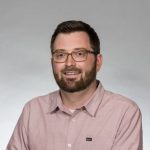 Doug Trumm is the executive director of The Urbanist. An Urbanist writer since 2015, he dreams of pedestrianizing streets, blanketing the city in bus lanes, and unleashing a mass timber building spree to end the affordable housing shortage and avert our coming climate catastrophe. He graduated from the Evans School of Public Policy and Governance at the University of Washington. He lives in East Fremont and loves to explore the city on his bike.