Route 70 is not among Seattle's speedier buses, but that could change.
The Seattle Department of Transportation (SDOT) is studying how to improve the route, which averaged 8,300 daily riders in 2017, and it has an online open house available for folks to comment.
In 2015, voters overwhelmingly backed the Move Seattle levy, which promised to upgrade seven Seattle bus routes to RapidRide+ status. Route 70, which runs through Roosevelt, the University District, Eastlake, and South Lake Union, was one of those lines. Then Trump got elected, federal transit funding mostly dried up, and the Move Seattle Reset happened. Now it looks like Route 70 won't get its full RapidRide transformation until 2024. However, some significant changes to the corridor are still in the works as soon as 2021.
That early rollout could be the Fairview Avenue bus lanes, as we at the Move All Seattle Sustainably (MASS) Coalition have urged the City to do. It could also be the Eastlake Avenue protected bike lanes being built before 2024. We don't know yet, but we can hope. The caveat here is the passage of Tim Eyman's I-976 car tab cuts could wreak havoc on every transit project in the hopper and delay things further. (Plead with every Washingtonian you know to vote no.)
Full RapidRide rollout for the Route 70 will be glorious. SDOT predicts the upgrade will allow the route to more than double ridership to 21,600 by 2024–this would well exceed the current ridership of any local bus route. The agency is promising buses every 7.5 minutes during morning (7am to 9am) and afternoon (5pm to 6pm) peak periods and every 10 minutes midday. Bus lanes, signal priority, and all-door boarding will shave 17 minutes off the route if all goes according to plan.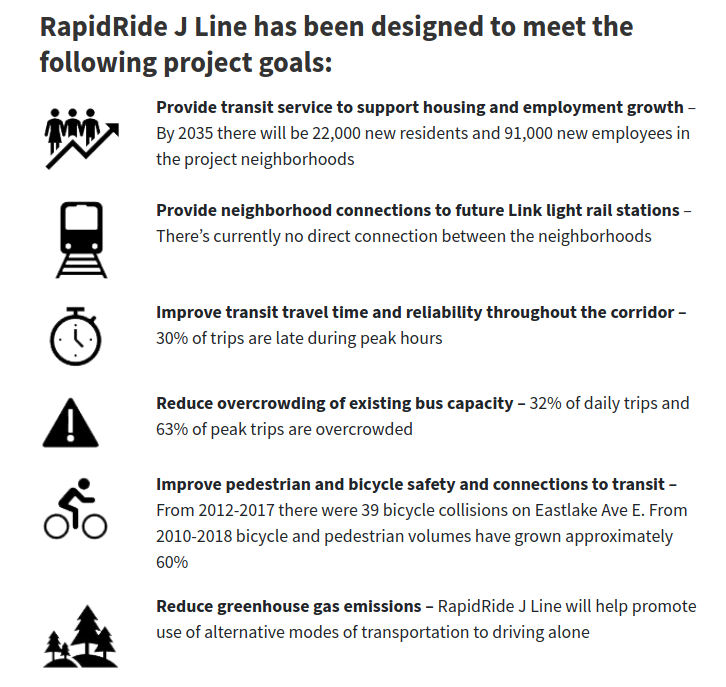 Motorists will pay the tiniest of penalties for this transit, walking, rolling, and biking upgrade: "The project improvements help keep all traffic moving. In 2024, travel time from Roosevelt to Downtown by car will increase by less than 2 minutes compared to if the project weren't built. This represents less than a 5% change in travel time."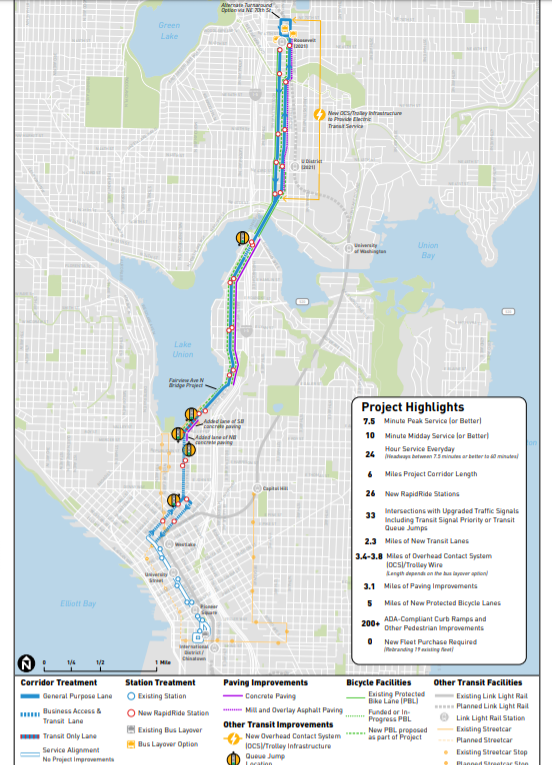 The transit speed and reliability improvements are built on some bus stop optimization: "RapidRide J Line includes 26 new RapidRide stations, 13 in each direction from 3rd Ave in downtown Seattle to NE 65th St in Roosevelt." Those stops will have the signature RapidRide branding with electronic real time arrival signs, ORCA card readers, benches, and shelters.
SDOT has focused public comment on the "decision not yet made" portion of the plan. Although I should probably warn about counting chickens before they're hatched, it's great to see the City commit to protected bike lanes on Eastlake Avenue E, Fairview Avenue N, and 11th/12th Avenue NE.
Nonetheless, some issues remain, and the devil is the details. It doesn't hurt to continue to voice support for the promises on the "Decisions Made" side.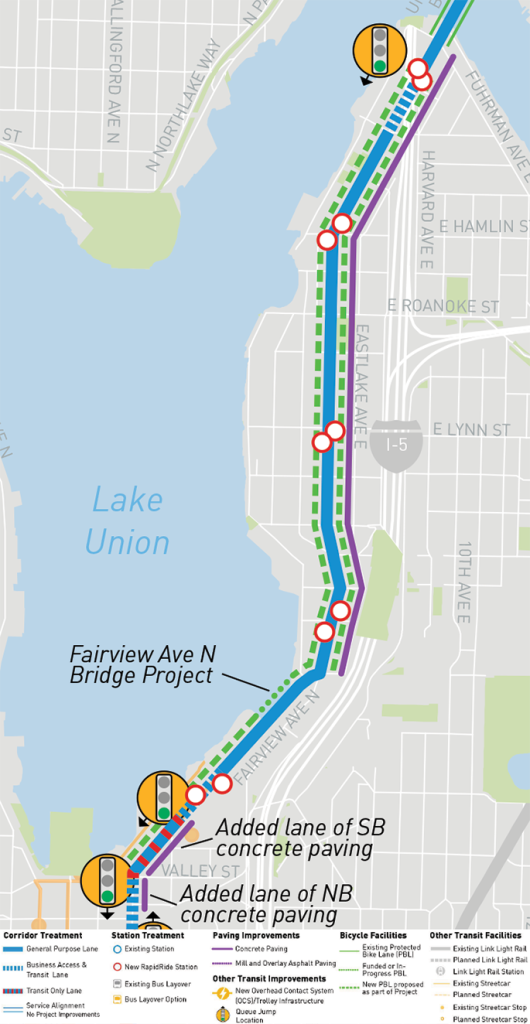 When it comes to the bike facility, one delicate issue is that the plan calls for the protected bike lane to switch sides at NE 43rd St. A bike-only signal is planned to facilitate this movement. Sounds like it should work, but if motorists run the light–like I saw the first time I tried out the new facility on 7th Avenue–it could lead to sticky situations and collisions. Seems like a great place for a red light camera down the road–of course the State Senate would need to deign to give its permission for greater camera enforcement.
Executed properly, RapidRide J will truly be a transformational project not just overhauling transit on a overcrowded and traffic-snarled route, but also providing a key biking route between Downtown and the U District that's on the Basic Bike Network. Furthermore, it will improve traffic safety along the corridor and induce a lot more transit ridership, lowering carbon emissions. Here again is the online open house again to give feedback.
To comment in person, there is also a public meeting on October 28:
Eastlake, South Lake Union and Downtown Open House and Question & Answer Session
TOPS K-8 School Gymnasium
2500 Franklin Ave E, Seattle, WA 98102
Monday, October 28, 2019
6:00 – 8:30 PM (Presentation begins at 6:30pm, Q&A at 7pm)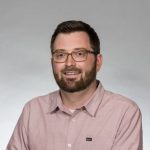 Doug Trumm is publisher of The Urbanist. An Urbanist writer since 2015, he dreams of pedestrianizing streets, blanketing the city in bus lanes, and unleashing a mass timber building spree to end the affordable housing shortage and avert our coming climate catastrophe. He graduated from the Evans School of Public Policy and Governance at the University of Washington in 2019. He lives in East Fremont and loves to explore the city on his bike.