It has been nearly two years since Mayor Jenny Durkan directed the Seattle Department of Construction and Inspections to fast-track pre-approved designs of backyard cottages. At the time of the announcement, the Mayor's Office stated, "The City will hire architects to develop several standard architectural plans for backyard cottages that could be built and permitted more quickly and at a lower cost to residents."
Geared to entice more homeowners to add a backyard cottage, pre-approved plans were a component of the City's accessory dwelling unit reform enacted in 2019 the City which aimed to generate an additional 2,460 homes over a decade.
In July of 2019–more than a year after the Mayor's Office announced the City would hire architects to do this work–Mayor Durkan signed an Executive Order that stated this intent again: "Directive to Seattle Department of Construction and Inspections (SDCI) to fast-track pre-approved designs for Detached Accessory Dwelling Units (DADUs) by hiring architects to develop several standard architectural plans for backyard cottages that could be built and permitted more quickly and at a lower cost to residents."
By the fall of 2019, that statement – to pay architects for their labor –had been eliminated, to a call for submissions. The submittals were due on February 17, 2020. Those submissions will be reviewed by a number of people, including fellow planners and architects. The report on the selection process states that six to ten submissions will be approved. For this level of submission, entrants are required to submit the following items:
A 150-word description of the project;
Narrative of how project meets the submittal design guidelines;
An estimate of construction costs;
Dimensioned floor plans;
Building sections showing wall and roof assemblies;
Building elevations;
3D views for marketing;
Major materials lists;
A list of mechanical systems; and
Price for the plan (maximum of $1,000), with how much the hourly rate is for further work (e.g., siting and landscaping).
That's quite a bit of unpaid labor for a designer to submit. But it actually gets worse. If, on the off chance your submission is accepted, the City will require even more uncompensated labor from design firms. Accepted sets will require a full permit-ready set must be submitted for approval, including following items:
Glazing schedules;
Door schedules;
Framing and foundation plans;
Energy calculations or prescriptive energy code compliance documents;
Heating equipment sizing calculations;
Structural notes and calculations; and
A memorandum of agreement outlining issues related to copyright and liability.
The Mayor's big proposal to save money on DADUs comes by reducing the cost of labor to the very folks who design them. I've worked on a few DADUs, and the design costs for these have generally been north of $15,000. While a DADU is smaller than a house, the required documents for submittal are effectively the same as a house. It's almost the same amount of work.
It takes a fair amount of time to design a code-compliant DADU, prepare all of the necessary marketing images for it, plan assemblies that meet (or exceed) the energy code, and prepare documents for a permit-ready submittal. On top of this, the City is basically telling the architect to hire a structural engineer with their own money –on the off-chance that over the next few years, perhaps they will get more than 15 to 20 people to pick their design and build it.
Furthermore, the City's pre-approved DADU submission guide states that the City will "aim to support and draw on the diverse experience and expertise of Seattle's design and homebuilding professionals, especially early-career architects, emerging professionals, and women- and minority-owned businesses (WMBE)." These are the very groups the City should be paying to do work. I have also had several architects reach out to me and state that this is not only inequitable, but that other cities are in fact holding requests for proposals and paying architects to develop pre-approved backyard cottage plans for their jurisdictions.
This process is ridiculous. If the Mayor originally committed to hiring architects to develop a series of backyard cottages for pre-approved designs, the City should follow through. The entrants whose proposals are accepted should be paid a stipend to bring their designs up to the level that is needed for getting these submissions permit-ready. Reducing the cost to build a backyard cottage by forcing architects to provide free labor is truly disheartening. And frankly, something our millionaire mayor should know better than to authorize.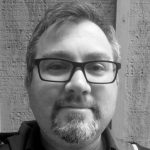 Mike is the founder of Larch Lab, an architecture and urbanism think and do tank focusing on prefabricated, decarbonized, climate-adaptive, low-energy urban buildings; sustainable mobility; livable ecodistricts. He is also a dad, writer, and researcher with a passion for passivhaus buildings, baugruppen, social housing, livable cities, and car-free streets. After living in Freiburg, Mike spent 15 years raising his family - nearly car-free, in Fremont. After a brief sojourn to study mass timber buildings in Bayern, he has returned to jumpstart a baugruppe movement and help build a more sustainable, equitable, and livable Seattle. Ohne autos.