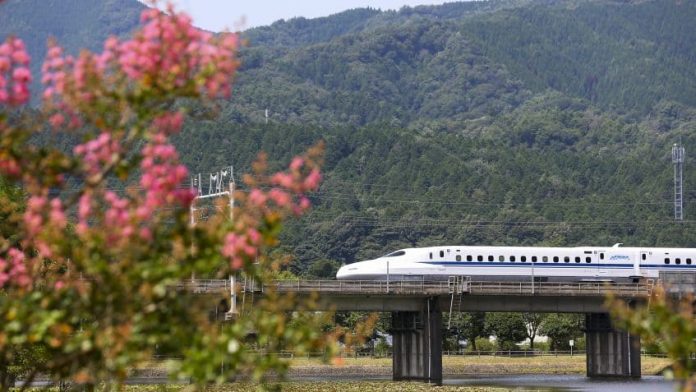 In the midst of the public health emergency, worldwide stay-at-home mandates have resulted in significantly fewer people traveling by car or airplane. Scientists have been tracking improved air quality and resurgence of wildlife in urban areas, perhaps providing hope for the current state of our global climate. Preliminary data released suggests a 10% to 25% reduction in overall emissions over the past six weeks in China and Great Britain. In Seattle, the stay-at-home order has resulted in at least 40% fewer car trips into the city, substantially reducing emissions for the month of March, compared to data from the same month just last year.


Although these figures may seem like good news for the world's climate crisis, what will truly make an impact is whether we decide to take action on scientists' recommendations to reach our 2030 climate goals rather than returning to business as usual. As policymakers respond to the economic decline, there is a choice to invest in a Green New Deal or choose convenience to return to powerful global industries like oil and gas. This choice comes with a long-term risk of continuing dependence on fossil fuels rather than investing in green energy and sustainable transportation that can curb pollution. As Bill Gates discussed in his TED interview, a warming climate allows more favorable conditions for diseases to thrive. Fighting the pandemic and climate change are, in policy terms, two peas in the same pod.

Following the 2008 recession, reinvestment in oil and gas led to a 5.9% increase in CO2 emissions – more than double the 1.4% decrease experienced as a result of the financial crisis. Now, we're seeing a similar situation in China, as emissions have already returned to the rate pre-COVID after resuming economic and industrial activity. The pandemic has provided us a glimpse into our climate future: ignoring science creates conditions for global catastrophes, and big structural change can have immediate benefits for our ecosystem.

According to a breakdown of the nation's emissions released by the EPA in 2017, transportation makes up the largest portion of U.S. emissions (29%). Of note are personal, or "light-duty" vehicles (59%) and aircraft (9%). In the Pacific Northwest, transportation is responsible for the largest portion of the region's emissions – 62% in Seattle, 42% in Portland, and 32% in Vancouver, B.C.

In 2016, Washington State began studying a climate-friendly way of moving people: building a high speed rail line connecting Vancouver, B.C., Seattle, and Portland with one-hour travel times between each city. A conservative estimate by WSDOT indicates that high speed rail could absorb 20% of the market share for intercity trips and reduce carbon emissions by six million metric tons.
Internationally, the advantages of fast trains have been embraced for decades. When high speed rail began service in France, it absorbed 24% of the market share for car trips and 77% of the market share for air travel, as the amount of people choosing to fly transitioned from 31% to just 7%. Similarly, in Spain's Madrid-Seville corridor, high speed rail absorbed 65% of flights, with air travel shifting from 40% of the travel market to 13%; fast trains replaced 18% of car trips along the route.

Legislators and passengers are faced with a decision: will we continue to spend money on transportation tightly affiliated with the oil and gas industries or will we choose to invest in sustainable modes, such as high speed rail? The airline industry has been at the forefront of discussions with Congress, requesting a bailout package of $50 billion for the hardships resulting from the pandemic's travel restrictions. They were granted half of the request, $25 billion, which may be enough to cover losses experienced over a few months, but it will not be enough to help airlines recover if impacts continue long term. The reality is, separate from the financial hit our airline industry is currently experiencing, highway and airport congestion is already impacting highly populated regions, such as the Pacific Northwest.
According to the 2019 aviation study by Puget Sound Regional Council, Sea-Tac Airport will be over capacity by 3.9 million passenger enplanements (boardings) annually by 2027, even with planned near-term expansions. If we exhaust all long-term expansion possibilities, Sea-Tac Airport is projected to be over capacity by 6.9 million passenger enplanements by 2037. A commission has formed to explore building a second airport by 2040, the same year WSDOT projects the high speed rail line to be complete.
High speed trains in Cascadia would have the ability to move up to 32,000 people per hour, serving both long-distance travel and intercity commutes. By creating high speed rail that is accessible and affordable for the most people, we can make it simple for people to choose a fast train over driving or flying–influencing behavior change at scale to the benefit of the environment. This effect can reduce dependency on oil, as high speed rail is eight times more energy efficient than air travel and four times more efficient than driving.

An economic recovery package prioritizing national high speed rail, infrastructure, and a Green New Deal would not only benefit climate resilience; it is a smart investment in job creation and the economy. According to the American Public Transportation Association (APTA), investment in North American high speed rail delivers a 4:1 return on investment and creates 24,000 jobs for every $1 billion invested. For the Pacific Northwest project, WSDOT's study found the return on investment will be 8:1, with $355 billion in economic growth and 200,000 jobs created in construction and operations.

Now is the time to show that we are willing to advocate for and invest in such a project. The emissions reductions resulting from the pandemic is a preview of a more mindful, ecological urban environment, less congestion, and potentially better air quality. A high speed rail system for Cascadia could give us all of these benefits and more.