The Urbanist has been urging the City of Seattle to pedestrianize streets and create a safe biking network for years, but the pandemic has made the case all the more urgent. Walking to the store or to work is many people's safest transportation option–safer than hailing a taxi or riding the bus. Jogging or taking a bike ride is a safe exercise option while gyms are closed and while people will be looking to trim expenses like gym fees once those businesses reopen.

The Seattle Department of Transportation (SDOT) has added 20 miles of open streets it calls Stay Healthy Streets, but so far those interventions haven't touched Seattle's urban centers, which are the city's densest and fastest growing neighborhoods. That's a huge problem. Residents have reported feeling trapped in their homes without sidewalks or bike lanes wide enough to socially distance and intersections made more dangerous by speeding. Our urban centers also have a scarcity of parks and open space and could really use open streets to compensate.

Luckily, there's a solution. Seattle Neighborhood Greenways has partnered with SDOT and provided volunteer labor to implement the Stay Healthy Streets program, but they've also been busy engaging with people across the city to ask where they want open streets in their neighborhood. That work has culminated in a map with 130 miles of open streets spanning the city, filling in gaps in our safe streets network, and serving our densest neighborhoods.
The map suggests three different kinds of street conversions. Green lines indicate Stay Healthy Streets, where streets are closed to most cars, save for local access. Blue lines indicate a parking lane converting to a walking/biking path, and purple lines indicate a single travel lane conversion to walking and biking space, leaving the remainder of the street space for cars. Converting a single lane works particularly well along natural boundaries like bodies of water. This is the case for Lake Washington Boulevard and Alaskan Way, which are both nobrainers since they alleviate adjacent recreational trails where crowding is a huge issue.
"The beauty of this solution is how easy and affordable it is to create a Stay Healthy Street," said Gordon Padelford, Executive Director for Seattle Greenways, in a press release. "The expense is low–one driver in a city truck, distributing a traffic cone and two street signs to each intersection–and the payoff is so high. We're receiving loads of stories and photos of how people are making use of, and enjoying, the extra space for outdoor recreating. Right now, only a handful of neighborhoods are benefiting from the Stay Healthy Streets program. We really want to see this expanded to reach the whole city."

This plan has been vetted. Seattle Greenways got more than 250 responses to their survey and they supplemented that with community engagement in each council district. "In District 2, leadership from community and neighborhood-based groups such as the African American Leadership Forum, Bethany UCC, and El Comité offered support and insight on routes," Greenways wrote. "Through these conversations and more, we emerged with a map that is at once pragmatic, community-supported, and inspiring."

The City's existing policy of using police presence and shaming to disperse crowds in parks is inequitable and it's not serving the needs of all citizens. Despite what the parks department signs imply, not everybody has a backyard to relax in. One big positive of Stay Healthy Streets is they rely on SDOT staff, volunteers, and Seattle Greenways advocates to facilitate the program and enforce norms rather than police.

"From what I've seen, in years of working with folks in Seattle's black and brown communities, is that a police presence makes a difference in who feels safe being out and about in public spaces," said KL Shannon, a Greenways community organizer and longtime social justice activist. "For folks who are getting targeted by implicit bias–just for being young, black, and outside–over-policing in the parks is going to be a disincentive for youth to get more physical activity while we're in quarantine."
Adding many more miles of Stay Healthy Streets is a safety imperative. Traffic congestion is down but speeding is up, and deadly crashes are climbing despite fewer people driving, as a recent SDOT report revealed. Likewise, Massachusetts' transportation department found traffic deaths were up even as traffic levels plummeted. We must take action to stem the tide of deadly crashes, and implementing the crowd-sourced Seattle Greenways plan would be a big step in the right direction.

With King County Metro's social distancing measures limiting capacity to 12 to 18 passengers per bus, some riders are getting left behind. Others would prefer to avoid buses to lower their risk of COVID-19 transmission. Open streets encourage more people to walk or bike to complete their essential trips, and that would free up space on transit for people who really need it and don't have other options.

During this stressful time when many are going stir crazy, space to relax outside is a public good in its own right. Well-executed open streets can be that outlet in addition to helping people get around safely. Every neighborhood deserves them, especially our densest. So let's roll out the traffic cones and diverters and make it happen.
You can sign your support via this Seattle Greenways' form.
The editorial board consists of Natalie Bicknell, Ryan Packer, and Doug Trumm.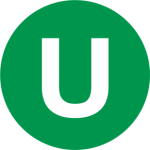 The Urbanist was founded in 2014 to examine and influence urban policies. We believe cities provide unique opportunities for addressing many of the most challenging social, environmental, and economic problems. We serve as a resource for promoting and disseminating ideas, creating community, increasing political participation, and improving the places we live.