Since the outbreak of the COVID-19 epidemic, people have watched the world around them transform in unexpected ways, but for many Americans the sudden ubiquity of people wearing masks and other facial coverings in public is one of the most visible indicators of the virus's impact on society.

While the President of the United States might remain mask adverse–going so far as to decline to wear a mask while touring a mask factory in Phoenix while the Guns N' Roses' song Live and Let Die played in the background–the Centers for Disease Control has urged Americans to wear masks in public, declaring that wearing masks in public is an important way to curb transmission of the virus.
To that end, King County has issued a directive recommending that people wear a face covering whenever in any indoor or outdoor public space where you may be within six feet of someone who does not live with you.
According to King County, places where people are strongly urged to wear face coverings include:
Stores that sell food and beverages (including: grocery stores, pharmacies, corner stores, convenience stores, liquor stores, farmers' markets, food banks, farm and produce stands, supermarkets, big box stores that sell groceries, and similar places that sell food).


Retail stores (including: convenience stores, pet supply stores, auto supplies and repair shops, hardware and home improvement stores, garden stores that sell supplies for growing food, office supply stores, and home appliance stores).


Restaurant take-out and food businesses. Employees who prepare, carry out, and deliver food must wear masks.


Cannabis shops and stores that sell dietary supplements.


Tobacco and vapor shops.


Buses, light rail, and other forms of public transportation.
Buses will continue to pick up riders who are not wearing masks. Like many other American cities and states, local governments are relying people choosing to do the right thing rather an enacting a punitive approach. There are no criminal, civil, or financial penalty for failing to wear a face covering in public settings, and people are prohibited from discriminating against people who do not wear masks.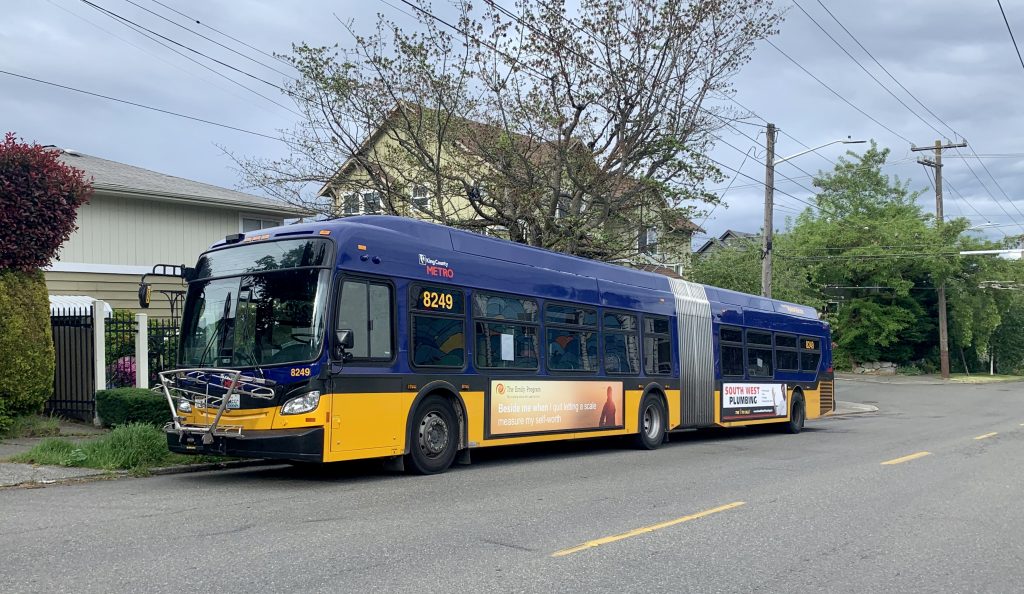 Getting everyone to wear a mask on the bus or train will likely be key to allowing transit to slowly ramp up capacity–currently capped at 12 or 18 passengers per bus–while still protecting passengers and drivers. "Metro has already distributed two reusable, washable cloth face coverings to each of its 4,100 frontline employees, and similarly will provide cloth face coverings to its other employees, too," King County Metro's Torie Rynning noted in a blogpost.
Seattle will provide 45,000 masks to vulnerable residents
Not long ago it was exceedingly difficult to purchase face coverings, and while the newly burgeoning mask making industry and DIY culture have made strides in making them more accessible to the general public, face coverings remain out of reach for many people for a variety of reasons.
To ensure that the most vulnerable Seattleites have access to face coverings, the City of Seattle has committed to sourcing 45,000 washable masks from women- and minority-owned businesses and providing them to needy residents. The masks will be distributed to low-income older adults, affordable housing providers, shelter and hygiene service providers, food banks, meal programs, small businesses, and community-based organizations.
Although King County has committed to providing an additional 115,000 masks, a shortage still exists and the local government is urging people to donate cloth face coverings to help vulnerable communities stay safe and healthy. Cloth face coverings can be donated through United Way's Donation Portal, King County Donation Connector, and Washington Mask Challenge.

"We like washable face coverings! The Low Income Housing Institute (LIHI) is one of the many frontline organizations providing shelter, housing, and hygiene services to people that are living without a home during this public health crisis. Our staff and clients need to take precautions to make sure we do our part to prevent the spread of COVID-19. Thank you to both the City of Seattle and the generous support from the community in helping make more face coverings available to service providers like us," said Sharon Lee, executive director of LIHI in a press release provided by the City.
The City has also committed to providing masks to its employees and is urging other employers to step up and do so as well. During The Urbanist's April meetup, Councilmember Andrew Lewis shared that moving forward there seems to be support on the City Council for a mandate that employers in some high customer contact industries, like grocery stores, provide face coverings to employees.
Interested in learning more about the history of using face coverings to prevent disease? Check out the podcast episode Masking for a Friend by 99% Invisible, which tells the story of Dr. Wu Lien-teh who first discovered how face coverings could be used to save lives over 100 years ago.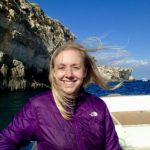 Natalie Bicknell Argerious (she/her) is a reporter and podcast host at The Urbanist. She previously served as managing editor. A passionate urban explorer since childhood, she loves learning how to make cities more inclusive, vibrant, and environmentally resilient. You can often find her wandering around Seattle's Central District and Capitol Hill with her dogs and cat. Email her at natalie [at] theurbanist [dot] org.