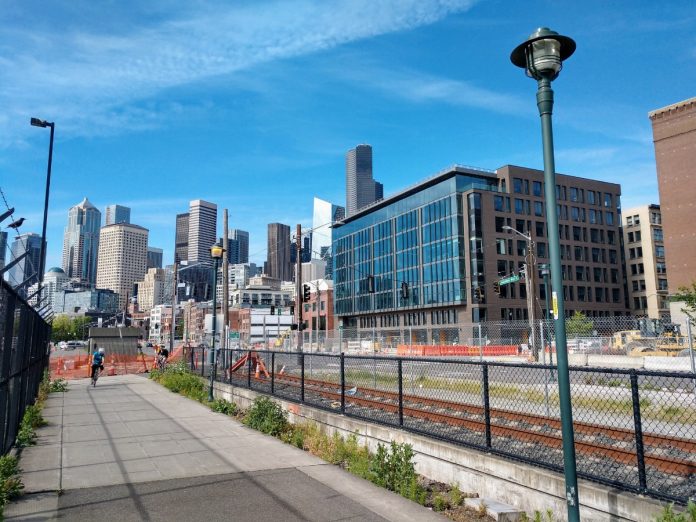 Stay Healthy Streets have been a rare example of an unqualified, homegrown Seattle livable streets success story. On these streets, everyone can enjoy the health benefits of walking, biking, and exercising while staying safely socially distanced.
Seriously, fellow urbanists: when's the last time we can remember Seattle implementing a livable streets program significant enough to actually make nationwide news? Heck, we've actually sparked debate in places as far away as the Philippines, where they're asking how they could replicate Seattle's success. That's strong praise for our humble fishing village.
As exciting as it is to see communities far away considering adopting a Stay Healthy Streets-inspired program, we need them in a place a lot closer to home: Downtown Seattle.
Today, more than 80,000 people–myself included–live in Seattle's downtown and nearby core neighborhoods. We're often packed into famously small apartments. With public transit limited to essential trips, we have little-to-no access to parks and open space for exercise. (Roughly half of downtown Seattle households don't own cars–myself included.)
Before the pandemic, our small apartments made sense: much like our New York brethren, we could use all of downtown as our living room. Pike Place Market became our neighborhood grocery store. Instead of driving, we could walk to work or take a bus. The rents were high–but so were my spirits from the countless hours each week spared from Seattle's miserable commute traffic.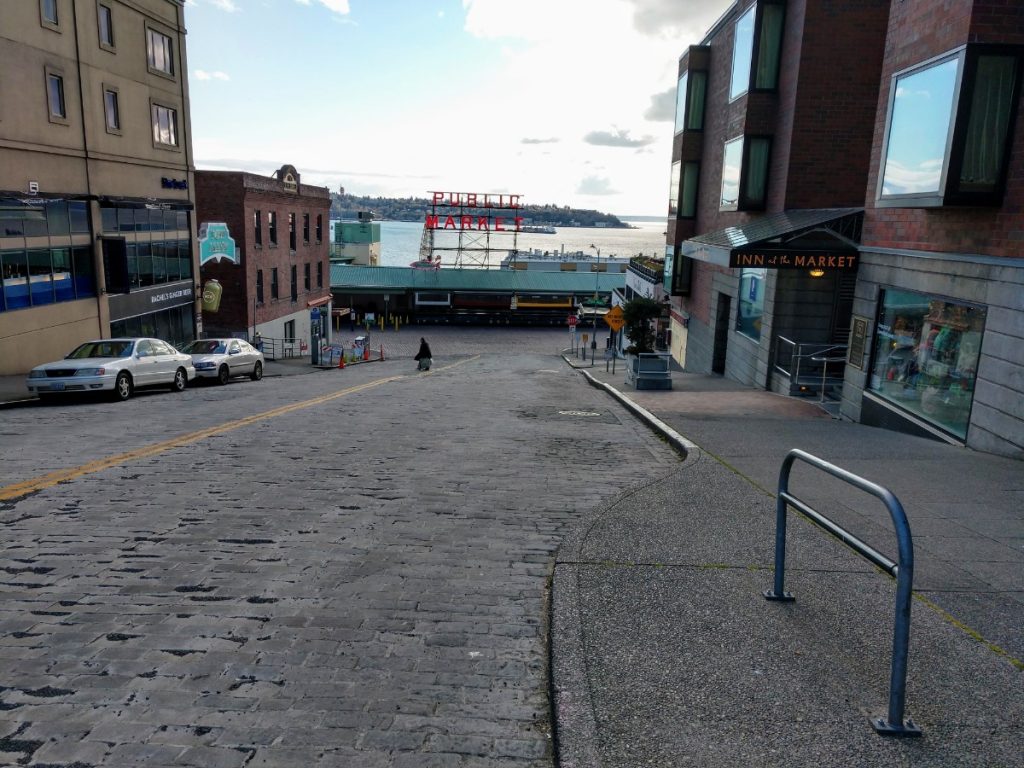 The pandemic we now live in has changed almost everything. The livability of Seattle's downtown is no exception. The urban amenities that made tiny apartments livable are largely gone–at least for now. Our three-block walking commutes no longer matter when many roles filled by downtown residents are now performed entirely from home, and from anywhere. Without access to open space for walking and exercising, it can sometimes feel like we're trapped 24/7 in our homes. The rare spaces we have for walking and biking–the Elliott Bay Trail and our waterfront–are often overwhelmed by people seeking fresh air.

In our new reality, many jobs have transitioned to remote work. Downtown is no longer a place where people live out of necessity, such as for a drastically shortened commute. For downtown to stay relevant in today's new reality, it needs to be a place where people live because of its desirability.

Bringing Stay Healthy Streets to downtown would be a key step towards keeping downtown a place where people actually want to live.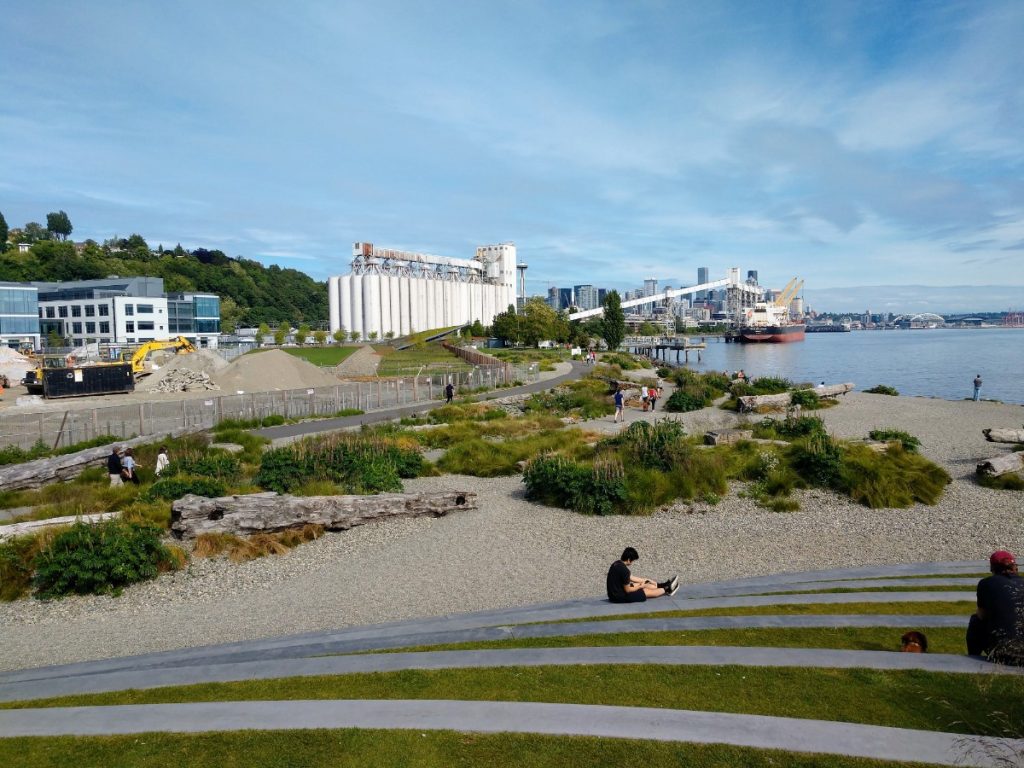 In downtown, we have countless underutilized car lanes, as traffic has been reduced dramatically. These car lanes can be used to expand our downtown walking and biking space. We can create a temporary network of downtown streets where people can feel comfortable going outside again, while supporting social distancing.

In a citywide map created by the Seattle Neighborhood Greenways coalition, residents envision an open space loop around Alaskan Way and 4th Avenue, from Belltown to Pioneer Square. This loop would instantly add miles of downtown open space, and provide enough room for everyone — runners, dog walkers, and families with strollers — to safely enjoy our waterfront again. It would make running errands more pleasant, and better support the essential workers who have to be downtown.
Our District 7 councilmember, Andrew Lewis, has already tweeted his enthusiastic support for bringing Stay Healthy Streets downtown:

The complexity of bringing Stay Healthy Streets to downtown may be greater than in residential neighborhoods. But the magnitude of our need for public space is also great. As Ryan Packer has pointed out here previously, only 3% of the land in Seattle's urban centers is dedicated to parks or open space. That's a fraction of the 12% of land that Seattle's single-family neighborhoods have enjoyed as open space, even before the introduction of Stay Healthy Streets.

We can also repurpose underutilized street space to help struggling businesses recover. Seattle restaurants have said that they can't survive at 50% dine-in capacity. Other cities are already temporarily adapting urban street space to enable dispersed outdoor, open-air cafes–giving restaurants the customer base they need, while respecting strict social distancing. We see this in American communities as diverse and broad as Cincinnati, Ohio, San Jose, California and New York City.

Downtown needs urgent action. There's a real risk that today's downtown residents won't "wait it out". Major employers such as Google, Facebook, and Zillow have already told workers that they won't need to return to their desks until 2021. Many more employers have followed. Renters make up the clear majority of downtown residents. My own neighbors are already packing up and abandoning downtown living: why would they pay a premium for a lower quality of life?

Ultimately, a crisis shows us where our priorities lie.

It's time for Mayor Durkan and our city council to step up and show us that downtown's livability matters. We shouldn't wait until we've experienced a second downtown exodus: our own residents.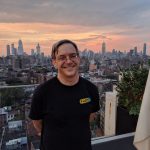 Eli Goldberg (Guest Contributor)
Eli lives and works in downtown Seattle, as a user experience researcher. In a prior lifetime, he was one of the community organizers who collectively started Seattle's greenways movement.