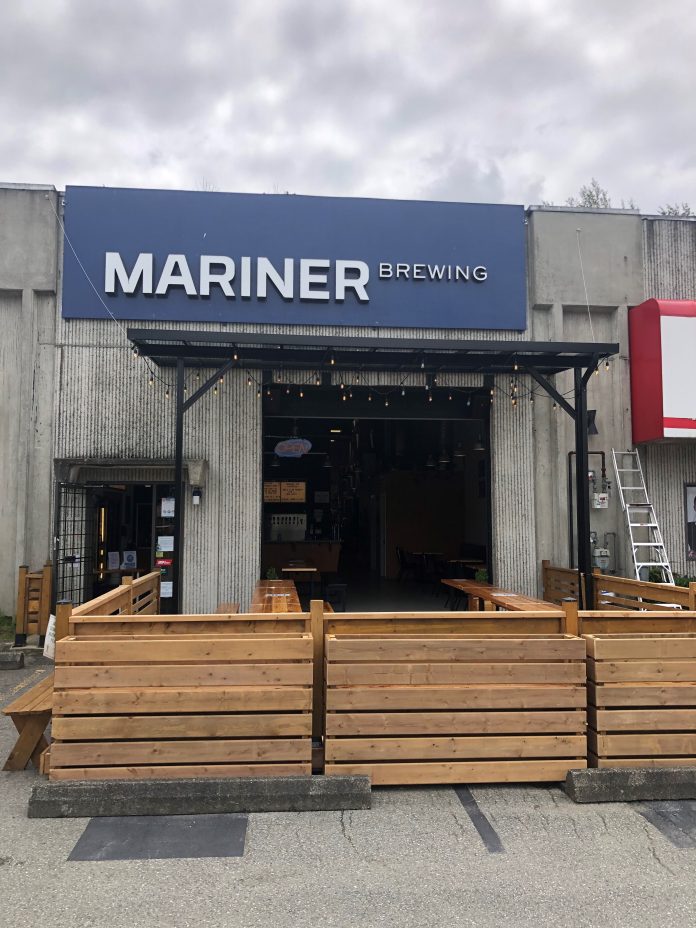 Coquitlam, British Columbia is letting its restaurants and stores spill outside and take over their parking lots. In the name of social distancing, of course.
The city, a growing suburb of 160,000 people located east of Vancouver, has developed a plan to support its local businesses through phases of reopening. It starts with waiving permit requirements and fees for businesses expanding into space that they already have. As the province moves through reopening, the city is looking to match with opening public sidewalks and eventually streets to restaurants and retail.
All of this comes in a community that is itself in transition. With three stops on the Millennium Line of the SkyTrain, the expansive city has seen density coalescing around strong transit hubs. The epidemic and shutdowns hit as the residents of Coquitlam were starting to feel that they didn't need to travel to downtown Vancouver for beverages or jobs. If the city's plans to use its existing space goes well, that can continue. Responsibly.

Coquitlam's outdoor space expansion program started with a first phase of allowing businesses to expand into their parking areas. Implemented at the beginning of June, the program is an emergency response to the realities and physical distancing. Technically, the city has waived fees and requirements for a full permit to expand and preapproved liquor license modifications. A business does need to submit a simplified proposed layout for the expansion, just to keep the city's permitting systems up to date and allow future followup.
"We're going to shift a lot of the responsibility to the owners of the business" says Jim Bontempo, Manager of Building Permits for Coquitlam's Planning and Development department. "Rather than regulate, permit, and inspect the heck out of these people, we're going to issue a two-day turnaround on a site permit. Owner of the parking lot says it's okay, you can tape off parking stalls, install a tent, and call it a day."
The city is just beginning work on Phase 2 of their outdoor expansion plan, which would open up public space in sidewalks and road allowances for retail and restaurant seating. The city's requirements for an encroachment agreement require several referrals to various agencies that are being worked out. After that, the city looks to a Phase 3 that encourages entire public space areas to be used with bigger gatherings, and a Phase 4 that would include complete shutdown of streets to be used for civic holidays.
Coquitlam's program echoes the Province of British Columbia's Restart Plan. The Province put lockdown and business closures at Phase 1. Phase 2 included reopening many businesses with social distancing. Phase 3, the current step, includes "smart and safe travel" within the province and restarting schools. Phase 4 moves to international tourism and restarting large gatherings.
The impetus for flexibility came from the Coquitlam City Council. Recognizing that occupancy restrictions would severely constrain the ability of businesses to pay employees and impair openings, the council moved quickly to adopt the staff's recommended waivers on fees and permits. Speed was particularly necessary during the temperate summer weather. As Bontempo puts it, the council saw that "if we go through regular regulatory framework, winter will be upon us. Time is money and every day that passes is lost money."
On paper, Coquitlam may not appear to be a jurisdiction that would make for welcoming al fresco dining. The growing Town Centre district is home to residential highrises surrounding the terminal Millennium Line station at Lafarge Lake. However, this is one sector of the really expansive city that is mostly single-family residences, and future growth in this neighborhood depends on the redevelopment of the sprawling asphalt-moated Coquitlam Centre Mall.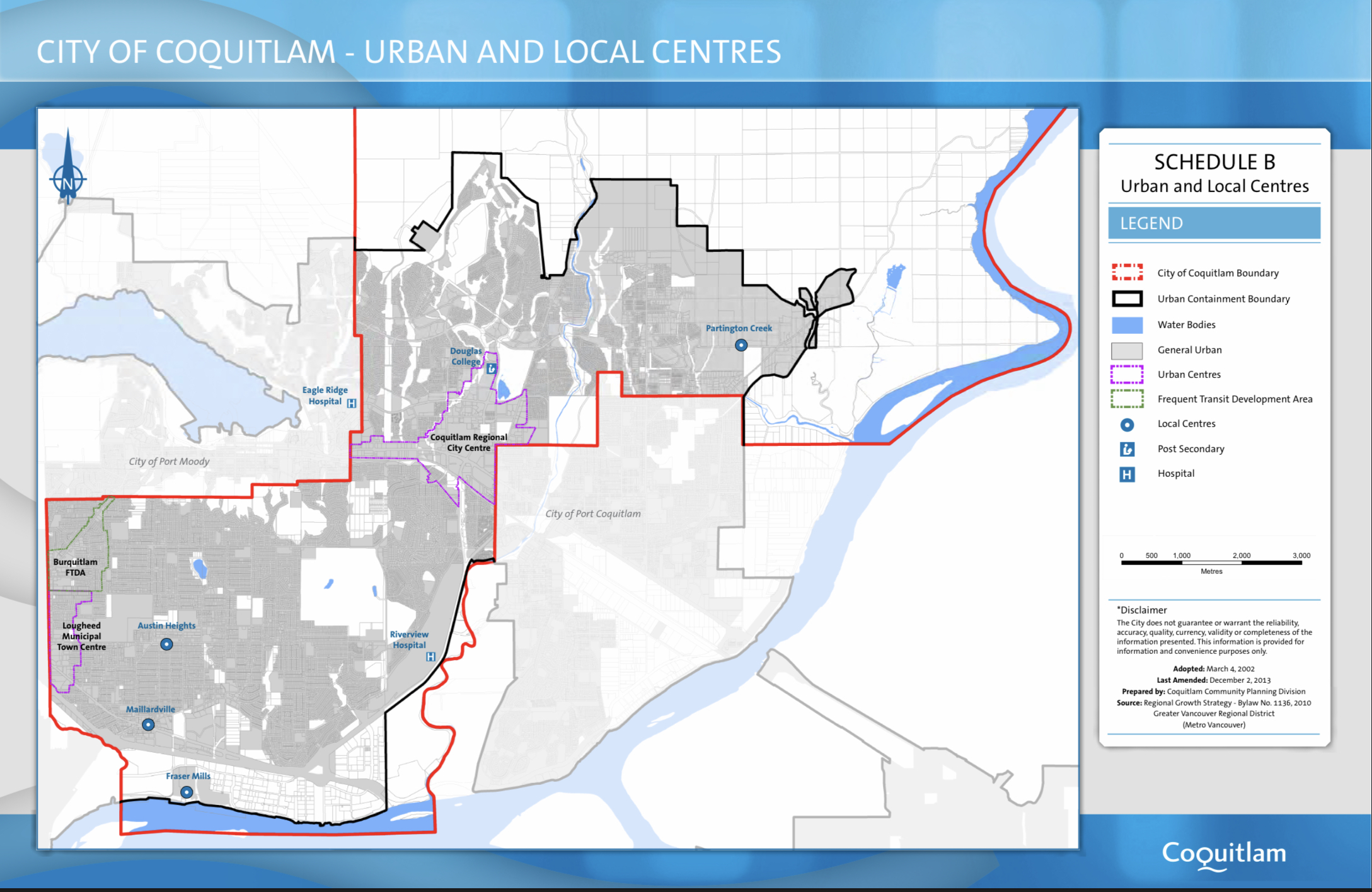 Neighboring jurisdictions have a more traditional and foreseeable path to an active outdoor retail situation. Neighboring Port Moody has several established parks and restaurants along its Burrard Inlet waterfront. Coquitlam's waterfront on the Fraser River is both an active sawmill and cut off from the bulk of the city by the Trans-Canada Highway.
However, Erik Kalnins, Tourism Manager for the city's economic development division, connects the city's efforts at opening outside retail and restaurants to a broader shift that is moving though Coquitlam. "Council wants a street where young people can go to breweries and walk home," he said. "It makes our job a lot easier in economic development, when you're challenged from a planning perspective. It's music to their ears."
"I think this is what people moving here want and expect. They don't necessarily want to go downtown [Vancouver] to have a drink," Kalnins added. "They have the expectation that this is my city and I want to be here." The community's demands for walkability and nightlife have translated into a city council that is responsive to ideas beyond moving cars through town.
Jim Bontempo sees the circle a little bigger. He says that the city council members "draw references to other places in the world. How can we get some of the stuff that's successful elsewhere happening here?" He points to recent revisions to the city's Town Centre plan that the council sent back to add more pedestrian connections. "They believe Coquitlam's time has come and push planning hard to take advantage of great spaces for people," he said.
That vision is shaping development of future phases of the City's outdoor space expansion plan. In figuring out how to use public space areas, the staff is looking at parklets in underused streets and spaces under the SkyTrain guiderails. This will be directed towards the Town Centre area that has such spaces. These are the places that will host our social interactions for the foreseeable future.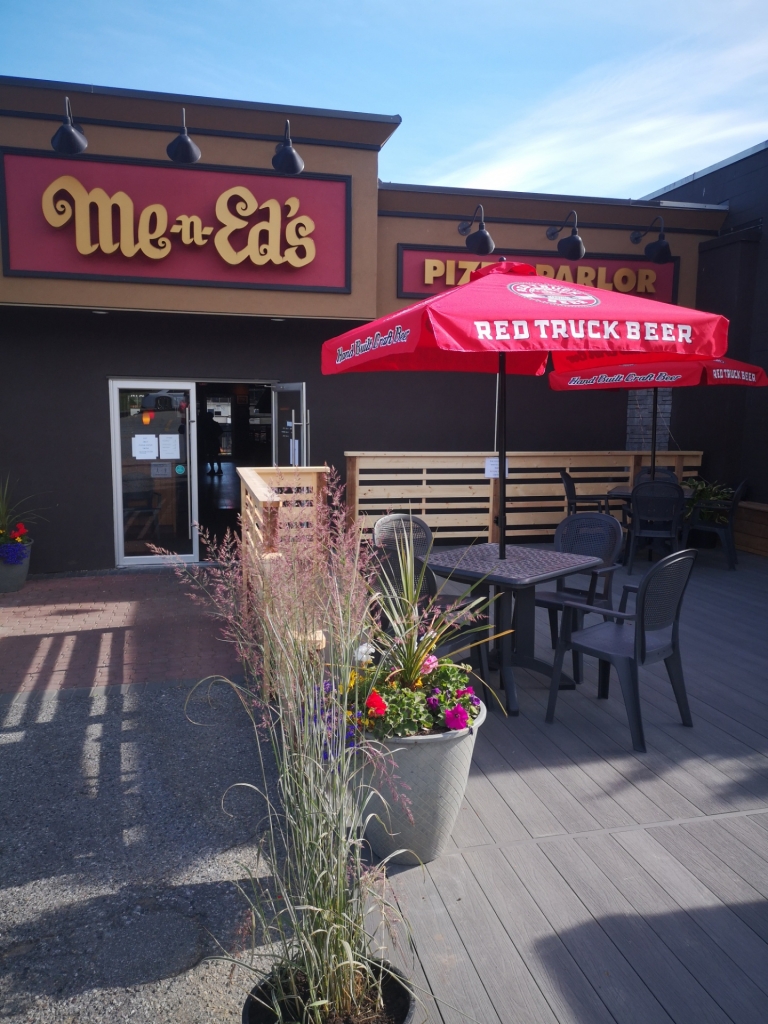 But it's not going to be easy. There can be no understating how devastating Covid has been on not just the economy, but also everyone's sense of safety. Even in Canada which has responded to the crisis vastly better than the United States. Kalnins puts it bluntly. "Residents are nervous to go out. They don't want to feel crowded." Coquitlam's outdoor seating plans allow that "they can sit outside in fresh air and a controlled environment."
The age of virus quarantines may not be the ideal way to debut a permit program. But for cities like Coquitlam, the idea for outdoor retail and restaurants isn't popping out of nowhere. It is a continuation of a transition that has been underway, a move towards density and vibrant neighborhoods that the city has been deliberately undertaking for some time. While density got a bad name early in the pandemic, it's those cities who have been preparing for it that will be ready for the next stage of recovery.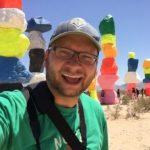 Ray Dubicki is a stay-at-home dad and parent-on-call for taking care of general school and neighborhood tasks around Ballard. This lets him see how urbanism works (or doesn't) during the hours most people are locked in their office. He is an attorney and urbanist by training, with soup-to-nuts planning experience from code enforcement to university development to writing zoning ordinances. He enjoys using PowerPoint, but only because it's no longer a weekly obligation.