Yesterday, the Seattle City Council debated the right size for the Seattle Transportation Benefit District (STBD) and landed on a 0.15% sales tax to boost transit funding 50% over Mayor Jenny Durkan's proposal earlier this month.
Councilmember Tammy Morales' amendment to double the STBD via a 0.2% sales tax–which many transit advocates (The Urbanist included) backed–failed on a close 4-5 vote. Councilmembers Kshama Sawant, Teresa Mosqueda, and Dan Strauss joined Morales in backing the amendment, but they came up one vote short.
In another close 5-4 vote, the Seattle City Council extended the length of the measure from an amended four years back to the six years that the Mayor had proffered. Reversing his initial vote from 10 days ago, Councilmember Strauss offered the amendment and Councilmembers Mosqueda, Lisa Herbold, Debora Juarez, and Alex Pedersen joined him in voting for it.
Generally, councilmembers backing six years argued it allowed more flexibility and would provide a cushion in case a hypothetical countywide transportation benefit district failed in 2024, while opponents argued it would decrease the urgency of advancing the countywide measure and of replacing a sales tax they viewed as regressive with a more progressive funding source. In contrast, members of the six-year camp warned against counting on a countywide measure, pointing out that the last countywide effort failed–with 54% voting no in an April 2014 election.
While not as ambitious as Councilmember Morales' proposal, the "compromise" 0.15% sales tax amendment Council President M. Lorena González offered still represents a significant boost in service over Mayor Durkan's anemic STBD proposal. The 0.15% amendment passed in an 8-1 vote with only Transportation Chair Alex Pedersen opposed. The amendment boosts the proposal about $13 million annually to $39 million in total.
The Mayor's proposal didn't even try to replace the funding lost when passage of Tim Eyman's Initiative 976 (I-976) blocked at least for now the $60 vehicle license fee that the STBD had relied on–although the existing STBD is still collecting car tab fees due to a court injunction on the effects of I-976.
Councilmember Andrew Lewis said he was optimistic that the Washington Supreme Court would overturn I-976–and a ruling is expected relatively soon–but he also recognizes there was no guarantee. If I-976 is overturned–the Seattle City Council can reinstate vehicle license fees in $20 increments with a two-year cooling off period between hikes up to $50 total via its councilmanic powers (meaning it doesn't have to go to ballot). However, Seattle already imposes $20 in vehicle license fees via councilmanic powers, so it'd only have $30 more in authority without going back to voters. The city council should certainly use that authority when it can.
After settling on the rate and length of measure, the city council passed a few more amendments. One was an amendment promising to do a racial equity analysis on STBD investments. It passed unanimously.
West Seattle's Prize
Additionally, Councilmember Herbold–though she opposed the larger 0.2% measure–was all too happy to claim the spoils of the 0.15% measure for her district, increasing the "emerging needs" bucket–which the Mayor has portrayed as a set aside for West Seattle Bridge closure mitigation–from $6 million to $9 million. The amendment passed 7-2 with only Councilmembers Morales and Sawant opposed.
Sounding exasperated, Councilmember Herbold said West Seattle must raise its transit mode share from 17% to 30% in order to deal with the West Seattle Bridge closure and avoid gridlock. That case proved persuasive to most of her colleagues.
Boosting the STBD proposal 50% was a significant upgrade, but it still represents a major cut over the existing version, which funded 350,000 service hours at its peak. The 0.15% sales tax will fund about half as many hours as that, and unfortunately King County Metro's budget will also likely contract during the recession due to falling sales tax revenue countywide and the loss of fare revenue since spring. On the busiest bus routes, the STBD represents a 30% boost to service, which went a long way to building ridership, lessening overcrowding, improving the rider experience, and saving riders time.
Top 15 Routes for Cumulative STBD Investment
The STBD funds significant amounts of transit service, and recent bumps have further increased annual hourly investments:
Route 40 (31,670 hours, +8,640 in 2019);
C Line (30,490 hours, +770 in 2019);
D Line (26,810 hours, +510 in 2019);
Route 120 (23,120 hours, +18,990 in 2019);
Route 48 (18,230 hours, +1,560 in 2019);
Route 41 (17,070 hours, +4,830 in 2019)
Route 5 (16,080 hours, +3,320 in 2019);
Route 49 (13,680 hours, +0);
Route 10 (13,280 hours, +0);
Route 50 (11,970 hours, +2,580 in 2019);
E Line (10,300 hours, +5,590 in 2019);
Route 1 (9,290 hours, +2,620 in 2019);
Route 11 (9,150 hours, +960 in 2019);
Route 65 (9,130 hours, +3,340 in 2019); and
Route 44 (8,160 hours, +210 in 2019).
We repeatedly highlighted how crucial the STBD was to augmenting service on Seattle's busiest bus routes. Route 40, and the RapidRide C and D Lines have been the biggest beneficiaries, as SDOT data laid out above shows. Route 120, in Councilmember Herbold's district, also got a massive 19,000-hour service boost in 2019 to shoot to fourth on the list. The RapidRide C also serves West Seattle, as does Route 50. Despite their districts benefiting mightily, many councilmembers were less worried about transit cuts than other considerations.
Some transit advocates lamented what could have been if just one more City Council race went their way in 2019. Councilmember Pedersen won a close race over Shaun Scott (who ran on a pro-transit socialist urbanist platform) and ended up getting appointed Transportation Chair by his peers. Between Mayor Durkan not introducing her proposal–which had to be passed by August 4th to make it on the November ballot–until July 8th and Chair Pedersen not lifting much of a finger to improve the proposal, there was a bit of a leadership vacuum.
Councilmember Morales admirably filled the void with her amendment, but by then several of her colleagues had bought into the idea that deep cuts were inevitable. The train had left the station. Council President González engineered both the consolation prize by bumping up the STBD to 0.15% and the nail in the coffin of Morales' superior amendment by not voting for it.
What goes to the polls is a downgrade in service. But there's hope that between a Covid-related dip in demand and the prospect of adding back a portion of the vehicle license fee after the I-976 ruling it will be enough to tide us over to the promised land of a regional bus funding solution. King County Council President Claudia Balducci sent a letter to the Seattle City Council supporting the STBD and pledging to work on a regional transportation benefit district in the "coming years." King County Executive Dow Constantine and County Councilmembers Jeanne Kohl-Welles, Dave Upthegrove, and Rod Dembowski also signed the letter, but the timeline for when this countywide effort would happen remains squishy.
For Seattle transit advocates, it would have been easier to sell a proposal that offered new benefits rather than one that managed decline. But we'll make due. Likely Seattle voters will pass the transit package handily like they tend to do and all the hand-wringing over voter backlash will be for naught.
Watch the video of the council meeting here.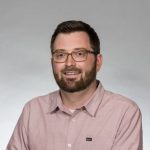 Doug Trumm is publisher of The Urbanist. An Urbanist writer since 2015, he dreams of pedestrianizing streets, blanketing the city in bus lanes, and unleashing a mass timber building spree to end the affordable housing shortage and avert our coming climate catastrophe. He graduated from the Evans School of Public Policy and Governance at the University of Washington in 2019. He lives in East Fremont and loves to explore the city on his bike.