To meet growing visitation to Mount Rainier National Park, the National Park Services (NPS) is pondering changes to the Nisqually to Paradise corridor. Between, 2008 and 2018 visitation increased by 30% and congestion along with it, which has worsened visitor experience and endangered park resources.
With new interventions, NPS is looking to relieve roadway congestion on Highway 706 and Paradise Road, ensure quality of visitor experience along viewpoints and trails, combat overuse of parking lots and facilities, protect culturally significant assets, and preserve the natural environment.
The project's main goals are as follows:
Examine current and potential visitor opportunities and develop longer term strategies to provide safe access, connect visitors to key experiences, and manage use of the park;
Incorporate best practices for managing visitor use to protect resources and promote visitor experiences; and
Protect the unique resources in Paradise Meadows.
Planning is currently in Phase 1, the Foundation and Problem Analysis phase, so no options have been shared yet. Viable options will be explored in Phase 2.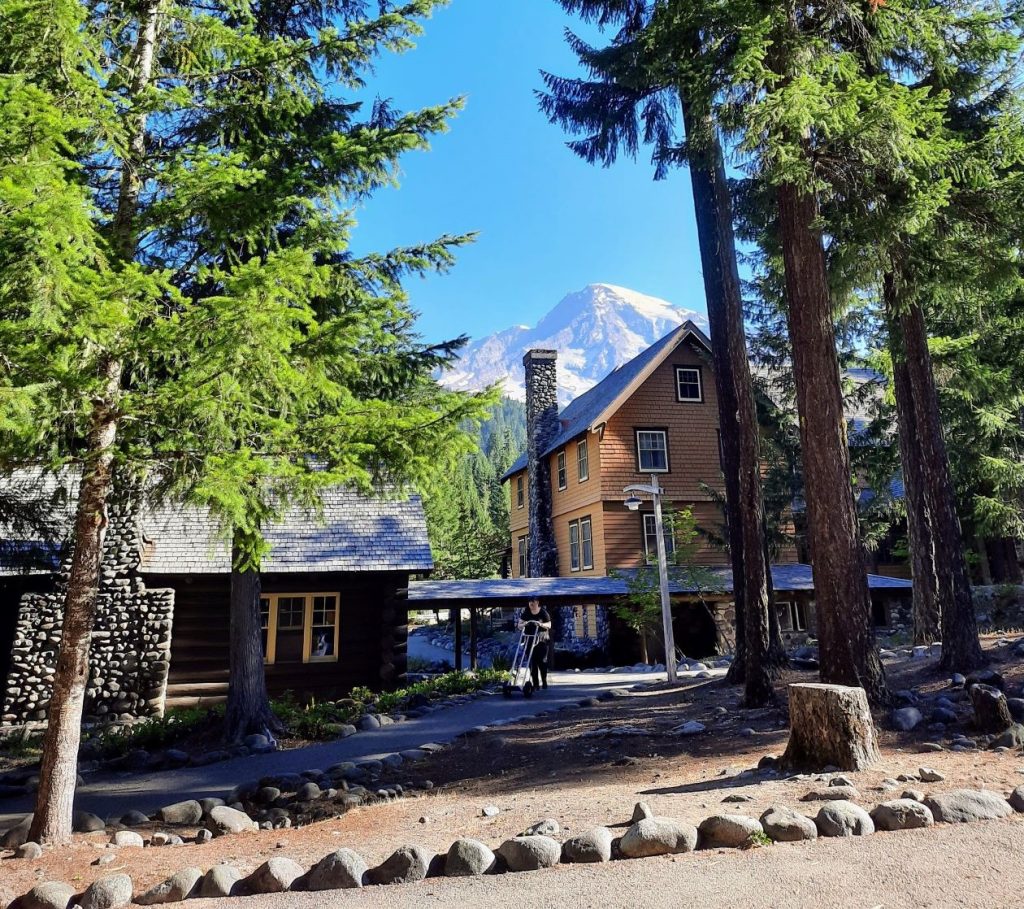 Prospects for Indigenizing Rainier to Tahoma?
The NPS has been silent on the issue of restoring the mountain to one of its indigenous names. British explorer George Vancouver named it after his friend and fellow Royal Navy officer Peter Rainier. Rainier fought in the American Revolutionary War, and earned a promotion for capturing a large American privateer in a bloody battle.
Tacomans have long lobbied to call it Tahoma, and some Puyallap tribal members have proposed naming it Ti'Swaq' or "sky wiper." Renaming hopes rose when Mount Denali officially returned to its indigenous name after a sojourn as Mount McKinley, but nothing has come of it yet.
Laying out options
The bluntest approach to reducing congestion would be to widen roads and expand parking lots. This would be completely antithetical to the message of protecting the park's natural resources–not to mention that many of the roads are historically listed and protected.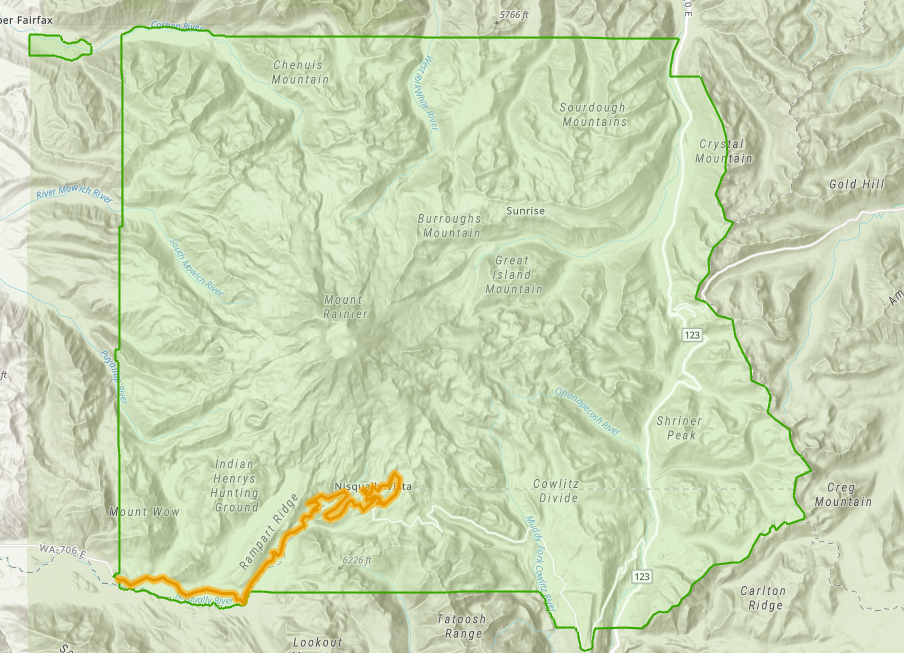 Public bus services is an option to serve a growing number visitors and relieve parking lots. Bus service for national parks already exists, models like the Yosemite Area Regional Transportation System (YARTS) demonstrate viability for NPS.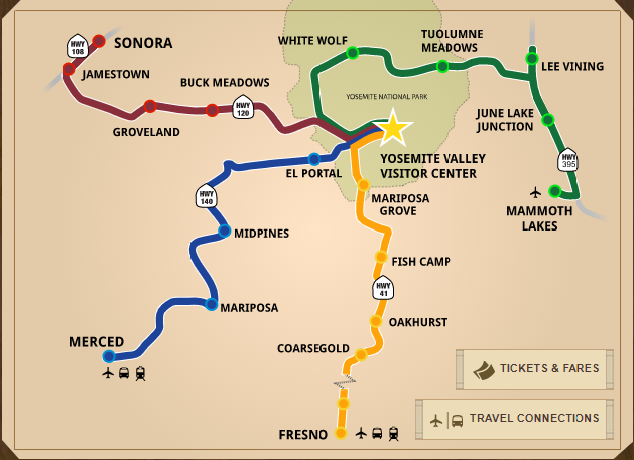 YARTS not only serves the park, but it also provides public bus service to neighboring urban and rural communities. The Merced route operates year round, and the other three are seasonal. NPS could work with Pierce County to develop routes for the surrounding communities.
Year-round trips to between Mount Rainier National Park and Pierce County's transit centers could provide an alternative mode of transportation to the park. Connections to Tacoma and/or Puyallup could bring the park and rural communities into the region's greater public transportation systems. In 2023, Pacific Avenue bus rapid transit will extend from Tacoma as far south as Spanaway, offering a potential hub for park-bound transit service. A bus route to Yakima could serve a similar purpose, but less demand might make that a better seasonal candidate.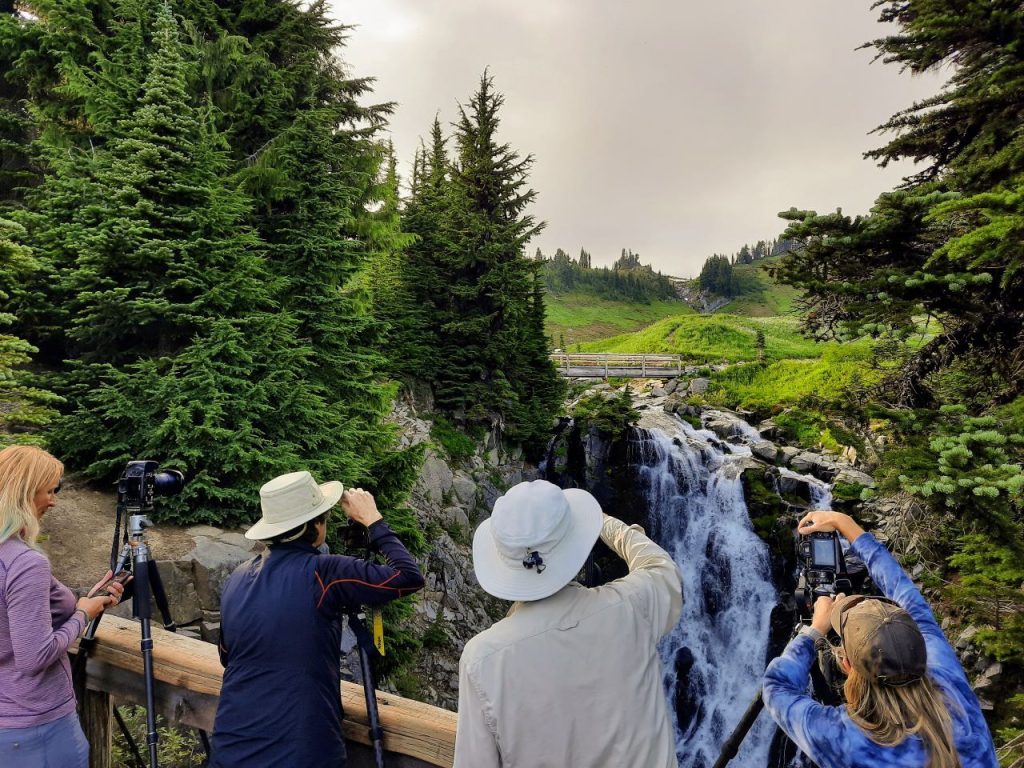 Busing won't work for all of the park's needs; it could potentially bring more visitors and endanger park resources. NPS could use a lottery system to restrict access of more fragile parts of the national park. Limiting access to vulnerable trails and other sensitive areas of the park could help create a safe and sustainable system for the park. It could even improve the visitor experience, and reduce congestion and facility overuse.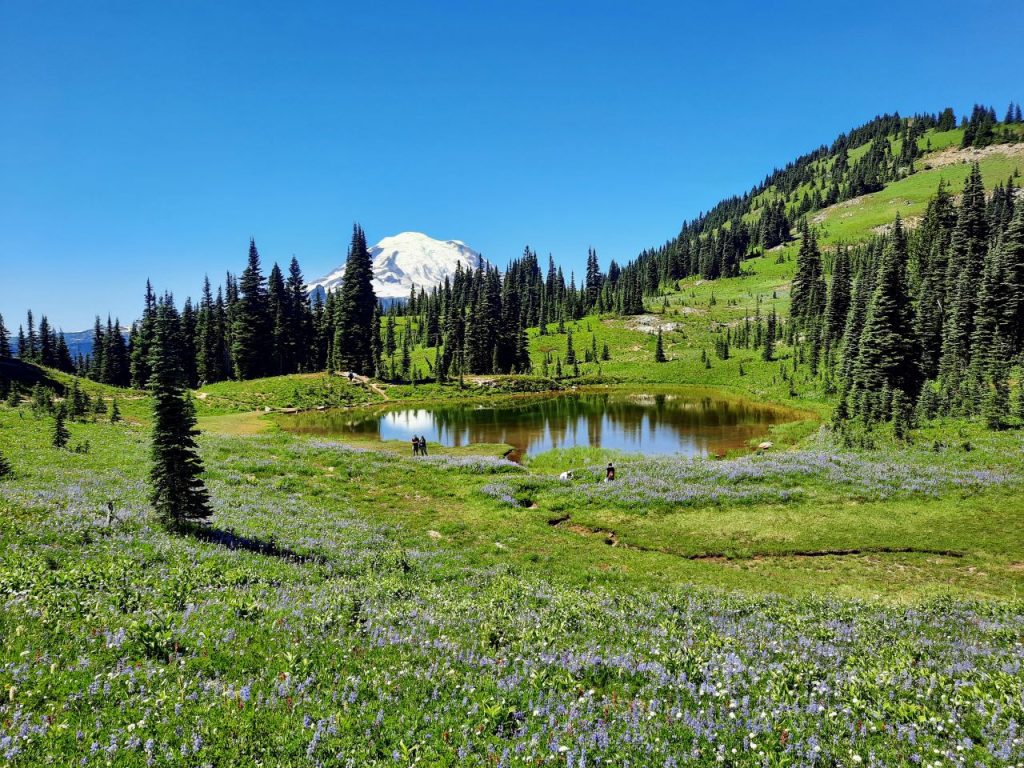 Lottery systems aren't new to the National Parks Service. The Denali Park Road, Grand Canyon Rafting, and Yosemite's Half Dome all operate with a lottery system. Of course, oversight of the lottery system would have to exist to ensure that the process is equitable and truly fair.
Participate in the process
The National Park System opened up the project to public comment on August 10th, 2020. Explore the issues and key locations identified by NPS in their online open house. More details on the process and the project can be found on the official project website.
Public comment on Phase 1 will be open through October 5th, 2020. Share your thoughts with NPS in their survey. Help them identify priorities, issues, potential options, well managed parts of the park, and desired experiences.
To participate further be sure to check out their virtual public meeting on September 1st, 2020. Instructions to join have yet to be posted, but they will be found at their website. Follow the project through its next two phases and make your voice heard.
Shaun Kuo is a junior editor at The Urbanist and a recent graduate from the UW's Jackson School. He is a Seattle native that has lived in Wallingford, Northgate, and Lake Forest Park. He enjoys exploring the city by bus and foot.