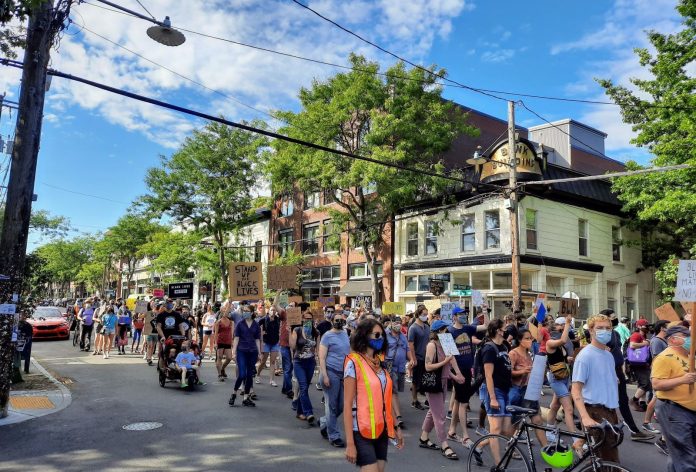 Dear Seattle City Councilmembers,
The Urbanist implores you to do the right thing, hold the line, and take an important step toward racial justice. The straightest path to those goals starts with overriding Mayor Jenny Durkan's veto of the rebalancing budget Council passed unanimously in August. The Council budget set the wheels in motion toward divesting from racist policing to invest in communities of color. The Mayor's "compromise" budget gums up the works and throws up new obstacles.
Even worse, failing to override the veto would set a terrible precedent of capitulation ahead of 2021 budget deliberations. Is the Council's official position that they'll only pass a budget where every item has the blessing of the Mayor? Why even have a City Council then? What can they hope to accomplish if they're not willing to overrule the Mayor on anything?
Yesterday Councilmember Andrew Lewis argued that because the Mayor could refuse to spend the money they allocated that the capitulation budget is a wash and the Council might as well go along. This is backwards defeatist thinking. If the Mayor refuses to spend money that the Council has allocated, that's on her.
The fallout of the Mayor blocking this funding will blow back on the Executive not on the Council. The Council funded groups doing vital social justice work and the Mayor stood between them.
It's not that hard to create a narrative for the Council budget because diversionary programs and community investment are popular and morally just things. So rather than fretting about the Mayor's narrative and power, the Council must get busy creating their own.
Seven of you have endorsed the defund campaign, which seeks to reinvest 50% of the Seattle Police Department (SPD) budget in community-based organization and social services in communities of color that are disproportionately harmed by our policing and criminal justice system. A sweepingly broad coalition under the masthead of Decriminalize Seattle and King County Equity Now have carried this demand and urged you to override the veto. We urge you to stick to your word and honor the tens of thousands of Seatteites who have taken to the streets to protest. Many of you have joined protests as this movement was picking up steam in June. As Seattle's elected legislators, you're the only ones who can deliver this message to Mayor Durkan via the budget process this fall. Please override this veto to maintain our hard-fought momentum.
The alternative is incredibly murky. Rhetorically at least, the Mayor has raised the banner of "reimagine policing," but we still have no idea what that actually means months into this content-lite PR blitz. The Mayor has not committed to shrinking the police budget and the so-called compromises she offered primarily bent the Council to her will on key questions.
We applaud Councilmembers who've made clear they stand by the rebalancing package and plan to vote to override the veto. Among them is Council President Lorena González, who said she would only bring forward the "compromise" legislation if the override failed. Councilmembers Kshama Sawant, Teresa Mosqueda, and Tammy Morales also appear to be squarely behind overriding the veto and the divest campaign.
We wish we could say the same about Debora Juarez and the White folks on Council–Alex Pedersen, Lisa Herbold, Andrew Lewis, and Dan Strauss–whose positions are less clear. Council Briefing on Monday didn't illuminate their veto override positions even after their colleague Sawant encouraged them to do so.
The lack of a firm position has its silver lining. These Councilmembers may still be persuadable. Seattle residents, please call Seattle's Councilmembers ahead of their vote at 3pm, focusing on the fence-sitters. Cribbing from Shaun Scott we encourage you tell them:
You want to see the SPD defunded by 50%.
You want an end to police contracts that trample on police accountability measures.
You want them to resist Durkan's attempt to veto a modest cut to a police budget that has grown by 45% in the last decade.
You want the Council to fight for the budget they want and promised us, not bow to a veto to shy away from conflict.
You are here for the long-haul and the Mayor's strategy to delay substantive changes until protests dissipate will not work.
Here are their phone numbers. You can also email all of them using council@seattle.gov.
District 1 Councilmember Lisa Herbold: 206-684-8801
District 2 Councilmember Tammy Morales: 206-684-8802
District 3 Councilmember Kshama Sawant: 206-684-8803
District 4 Councilmember Alex Pedersen: 206-684-8804
District 5 Councilmember Debora Juarez: 206-684-8805
District 6 Councilmember Dan Strauss: 206-684-8806
District 7 Councilmember Andrew Lewis: 206-684-8807
At-large Position 8 Councilmember Teresa Mosqueda: 206-684-8808
At-large Position 9 Councilmember Lorena González: 206-684-8809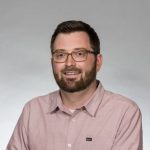 Doug Trumm is the executive director of The Urbanist. An Urbanist writer since 2015, he dreams of pedestrianizing streets, blanketing the city in bus lanes, and unleashing a mass timber building spree to end the affordable housing shortage and avert our coming climate catastrophe. He graduated from the Evans School of Public Policy and Governance at the University of Washington. He lives in East Fremont and loves to explore the city on his bike.