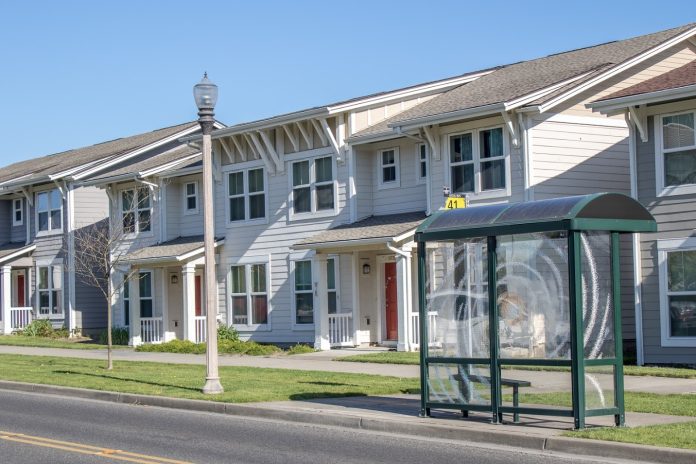 In recent years, cities in the Northwest have responded affirmatively to calls to make housing more available and attainable through zoning reform. Portland, Oregon, adopted wide reforms in August 2020 that are meant to promote infill by making it easier to build "middle housing," a category that includes smaller and more affordable dwellings, as well as many types of housing that exist extra-legally–accessory dwelling units (ADUs), for example. Just this month, Sacramento joined the party.
Middle housing also addresses disparities in mobility afflicting many people who live and/or work in cities because that middle housing is built nearer jobs and other city amenities, making it so that residents have options beyond driving to get to work, school, restaurants, and retail. Like most Puget Sound cities, Tacoma reserves 75% of its residential land for single-family homes, which means middle housing really is mostly missing.
The Olympia City Council passed its own reforms in late 2020, centering the role of middle housing in creating greater access and affordability for housing in the city. Other cities in the region have taken up zoning reform that begin to address pernicious housing inequity and injustice in the region, including Everett, Burien, Bremerton, Kirkland, and Kenmore.
Tacoma is poised to follow up on the easing of restrictions previously put on ADUs that passed in 2019 through its "Home in Tacoma" project, which proposes changes to the city's growth strategy through, in large part, the adoption of middle housing. The project seeks to create more housing for more people along more of the city's transit corridors, many of which still serve areas of the city zoned for single-family homes.
Tacoma's existing blueprint for growth, One Tacoma Plan, funnels growth Downtown while avoiding most outer neighborhoods. Tacoma's official growth targets call for about 60,000 new homes by 2040, with about 80% of that growth in to Tacoma's Centers (e.g., Downtown and the Tacoma Mall). About 20% or 9,300 new dwellings would be in other neighborhoods. Home in Tacoma presents a variety of new housing types that could be added to single-family zones including duplexes, triplexes, fourplexes, townhouses, small multifamily buildings, tiny homes, and cohousing.
Working towards creating missing middle housing in Tacoma is a viable and necessary step towards making the city more affordable, accessible, and inclusive. Housing prices in Tacoma are spiking at an alarming rate. Tacoma's median home value jumped 42% from 2016 to 2019 and median rents jumped 21% in the same timeframe, the project website notes. The result: "About 40% of Tacomans pay more than they can afford in housing costs," and one-third of Tacomans report feeling housing insecure, the City added.
Placing this missing middle housing along existing transit corridors is also a necessary step towards the city's accessibility goals, but only if those transit corridors count as high-quality transit service. Whether or not Tacoma's transit corridors meet the criteria that would qualify them as high-quality is another question. How many of these existing corridors are actually served by bus service that runs at a frequency of 15 minutes or less during peak commute hours; how many of the city's transit corridors serve riders who need to move about the city at hours outside of the typical 9-to-5 schedule? Those questions are not the focus of this piece, but I raise the issue to make a larger point: revisions to housing policy and strategy in Tacoma (and really any city who is serious about equity and access) are bound to fall short if these aren't fully engaged with transit policy and strategy.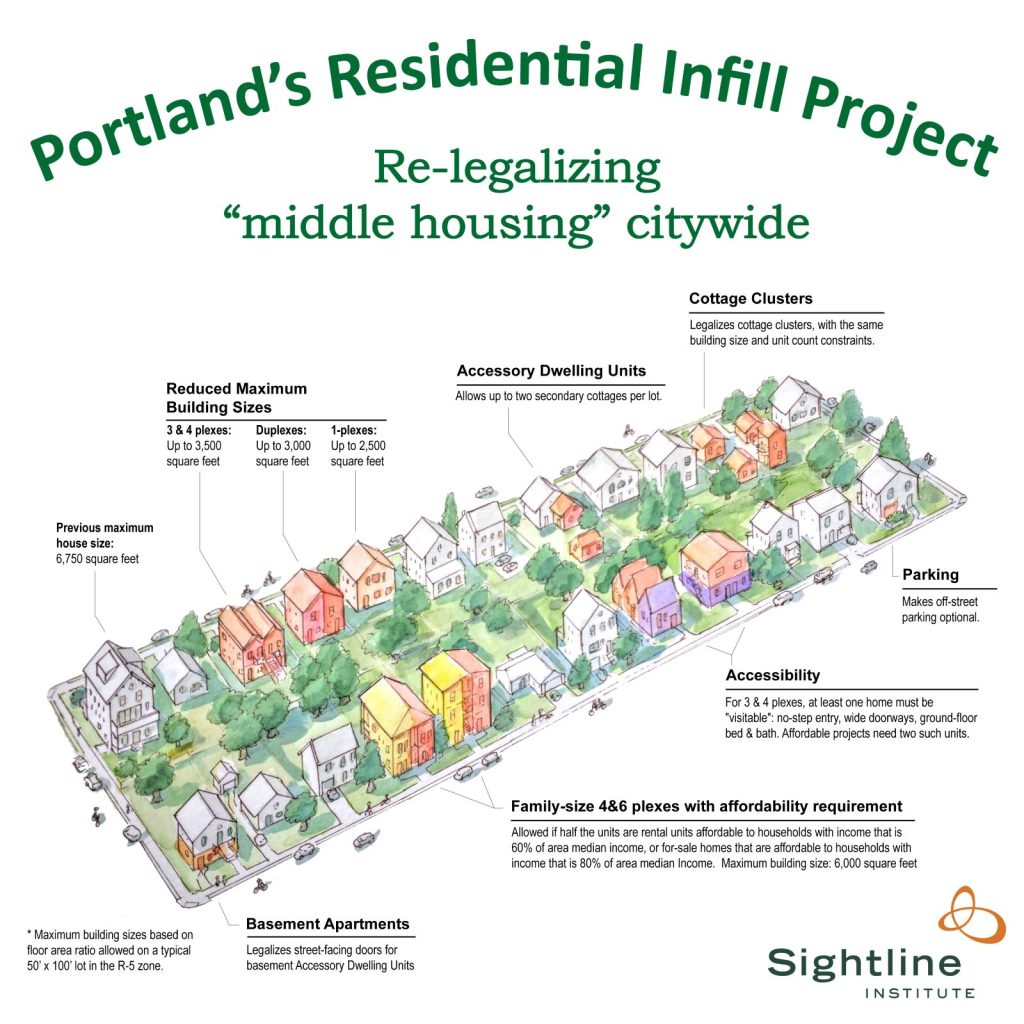 Among the many lessons we are learning amid the pandemic is the realization that transit is essential to life in the city. Tamika L. Butler, Executive Director of the Los Angeles County Bicycle Coalition (LACBC), made this point cogently in a conversation with Andy Olin of the Rice-Kinder Institute for Urban Research:
During the pandemic, many Americans are finally recognizing the importance of grocery store employees, delivery drivers, health care and home care workers, bus drivers and others who were mostly invisible and taken for granted before the nation realized they were essential.
We've taken to talking about grocery store workers, healthcare workers, and those who grow, process, and prepare our food as "essential," but have we stopped to consider how they get to their jobs in order to provide these services to those of us who are fortunate enough to stay home? Because they are forced to live far away from their workplaces, these essential workers are in some cases cobbling together commutes that involve two busses and a ride-share or a long walk to achieve the last mile. In other cases, people are forced to spend thousands of dollars to purchase, insure, and maintain a vehicle from savings they may not actually have, and then more to park the car near their work. 
In some regions, the issue is so dire that working people are forced to live out of their cars or share rentals in which they sleep in shifts as a result of neoliberal policymaking that fails to recognize how housing and mobility are directly related.
What would a different approach look like in Tacoma? First, it might require members of the Planning Commission and staff in Planning and Development Services to become personally familiar with the transit service along the corridors on which the city is proposing to create more middle housing. Many may already live along these corridors, but don't use transit to get to and from work or to other locations in the city (though some might, already).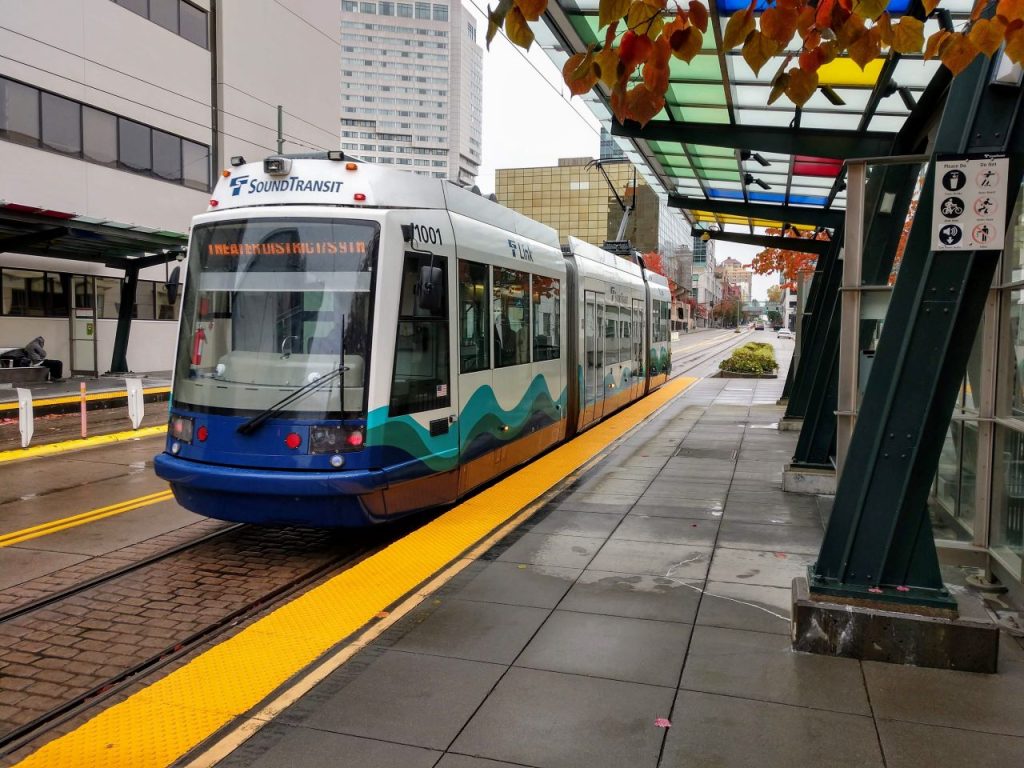 Another and more consequential step might be to create greater collaboration between the Planning Commission and the Transportation Commission, and to extend this collaboration to include the analogous bodies on Pierce Transit and Sound Transit. To achieve actual and wide-reaching equity and inclusion in Tacoma and the nearby region, there needs to be greater coordination among those who are, in their own ways and contexts, working to achieve greater access and mobility for those who live or intend to live in our city.
This wide-scale coordination could lead to more cohesive and efficient development—the type of development that brings more attainable housing to more people, and the type of development that takes into account who will be able to afford this proposed middle housing (taking into account what people make, on average, in our city, and the average cost of housing); whether or not the corridor alongside this housing is already served by high-quality transit or whether it needs to be provided if the development is to actually address the needs of a wide array of current and future residents; whether or not the proposed development takes into account multiple forms of mobility and how these are both promoted and supported through infrastructure–from sidewalks, to regularly occurring crosswalks, curb cuts, to tree canopy. 
A housing strategy should be more than just a plan to build more housing; it should be a strategy for greater access and enhanced livability for more. This necessarily means that the strategy should take into account other types of amenities that enhance urban life and improve well-being, for example parks and grocery stores. Tacoma already counts with abundant public green space and is making strides on providing more, but many of the city's neighborhoods aren't attended by grocery stores.
The matter of equity in relation development in Tacoma can be addressed by certain initiatives and tools already in existence, including the Equity Index. It might take adding new measures into what the tool already accounts for, but this is a crucial first step because, as the old adage goes (which I credit Chris Karnes of the Tacoma Planning Commission for reminding of), "what gets measured, gets managed."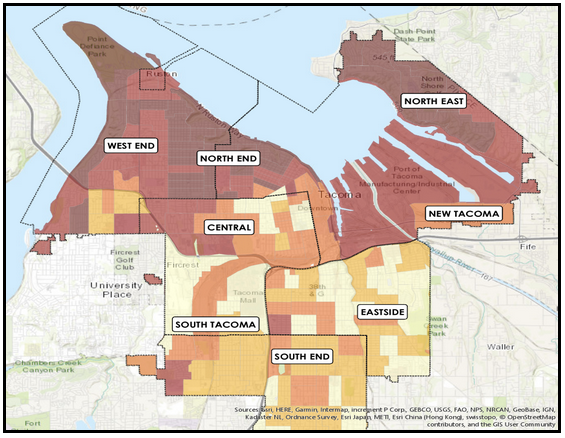 To be sure, calling for more high-quality transit and for greater attention to the mobility needs of the people who may most benefit from middle housing is tricky in the middle of a pandemic that has reduced ridership drastically. But if we remind ourselves that those we call "essential"–including transit operators themselves–are the very same who are served by transit, then it's not enough to provide more housing by itself. That housing has to be attainable, and it has to be accessible, and it has to be connected to places of work, worship, leisure, and to grocery stores.
To bring about this type of housing will require more and greater coordination among those we've elected and appointed to strategize how a city like Tacoma is to grow equitably and inclusively. Relatedly, the City of Tacoma has started to bring what have been (and, in some cities, remain) separate conversations over housing, transit/mobility, and infrastructure (physical and social) together in the One Tacoma Plan, which is designed to guide
decisions on land use, transportation, housing, capital facilities, parks and the environment. It also sets standards for roads and other infrastructure, identifies how they will be paid for, and establishes the basis for zoning and development regulations. The plan takes a long-range perspective on topics that address the physical, social, and economic health of the City.
This is a move that requires coordination from all levels of city government, but also a shift in how we think about ourselves and others in our city. For individual residents and communities within the city, it means that we move beyond bringing awareness and limiting ourselves to advocacy; it means recognizing that we are all transit-dependent even though we may personally not use transit because our life and experiences in and of the city are made possible by those who are. This is the difference between an ally and an accomplice, according to Butler of LACBC, who argues:
We have to get out of a mindset where there are only certain people who are transit-dependent. Because we are all dependent on the people who are transit-dependent. So, we're all transit-dependent.
To be an accomplice requires us to see housing problems as also transportation problems, and vice versa. Because the "Home in Tacoma" project is currently underway and because the city's Transportation Benefit District will be up for renewal with voters soon, the time to become an accomplice is now. Fill out the Home in Tacoma housing survey to inform the process. Peruse the project webpage for more information.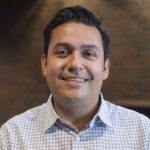 Rubén joined The Urbanist's board in 2022. He is a scholar and teacher of rhetoric and writing at the University of Washington Tacoma. He is also the faculty lead of the Urban Environmental Justice Initiative at Urban@UW. In his work and advocacy, Rubén examines how cities and the institutions that comprise them imagine, plan, and build in ways that promote and/or discourage community and a sense of place.