News that Amazon was planning a large distribution center in Mount Baker caught fire last week, and many people were rightfully outraged. This important 13-acre site sits at the crossroads of the Central District, the Rainier Valley, and Beacon Hill — the heart of a Black, Indigenous, and people of color (BIPOC) community historically. Many BIPOC folks have been pushed out of the city by rising housing prices. The neighborhood plan that Mount Baker residents put together called for a dense cluster of housing and retail at the site, and City plans confirmed this vision and applied generous 145-foot zoning to the site that could host 15-story towers. Instead, Amazon has proposed a distribution center with a sea of parking.
On Converge Media's Morning Show Update, Omari Salisbury pointed out that wealthier and Whiter neighborhoods rarely get tapped for noxious uses like an Amazon distribution center. That burden seems to always fall on communities of color. We cannot let this come to pass. The site has too much potential and the community deserves better. Sign our petition to send a clear message to the City this will not slide.
Built out to its zoning capacity, the Lowe's site could host 4,000 homes. The neighboring Pepsi plant site, which Amazon is also eyeing for a renovation and more parking, could host another 2,000. If these sites were developed to capacity, they would pay $100 million into the city's affordable housing trust fund or deliver 360 affordable homes on site via the Mandatory Housing Affordability (MHA) program. Because industrial uses are exempt from MHA, Amazon would pay zero if its plans go ahead.
Imagine what we could do with the site if we developed it in a way that centered community rather than same-day delivery speeds. A convener in the mold of Africatown could gather input from residents and people displaced out of the neighborhood to identify top community priorities. The City, perhaps aided by the philanthropic community and corporate leaders, could raise money to buy the site, develop half as social housing built to the specifications of that community vision, and lease the other half to developers to help finance the plan.
If environmental sustainability is a priority, we could build 15-story mass timber towers that could perform at super-efficient Passive House standards meaning low energy bills for tenants and clean air even during wildfire smoke season. The tower rooftops and balconies could host gardens (as Got Green plugged) and solar panels. The space between the towers could be turned into a park with a playground for an affordable childcare center. The first floor of the apartment towers could host a hardware store to replace the Lowe's and dozens of small storefronts and perhaps spill out onto a Portland-style food truck pod to incubate another generation of entrepreneurs. The economic benefit — jobs — generated by the housing, first-floor retail, and childcare center is likely to be better than a warehouse's benefit.
The mass timber used to build the project could create in-state lumber jobs in Central and Eastern Washington thinning out forest through sustainable forestry practices and preventing future wildfire seasons from getting out of hand. As Africatown does with its buildings, the project could make it a priority to hire local BIPOC-owned firms to do the construction work and set up apprenticeship programs to get contractors and workers the training they need to work on mass timber and Passive House projects, which represent a decarbonized future and should offer a steady stream of work. The climate benefits of a deep green building would then be multiplied by top notch transit access with Route 7, Route 48, Central Link (Mount Baker Station), and East Link (Judkins Park Station) all nearby and walkability and bike access improving.
Once completed, the homes and storefronts could then be affirmatively marketed to reverse displacement, as Africatown did with its Liberty Bank Building. Used this way, the site would further our city's equity goals, climate goals, transit goals, safe streets goals, economic diversity and vitality goals, and housing affordability and abundance goals. Built as a distribution center for a retail giant, it serves none of those goals.
So, at the former site of Sick's Stadium like we were the cleanup hitter for the Seattle Rainiers, let's swing for the fences.
Sign our petition urging the City to block the Amazon distribution center and swap in affordable housing.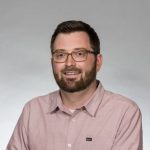 Doug Trumm is publisher of The Urbanist. An Urbanist writer since 2015, he dreams of pedestrianizing streets, blanketing the city in bus lanes, and unleashing a mass timber building spree to end the affordable housing shortage and avert our coming climate catastrophe. He graduated from the Evans School of Public Policy and Governance at the University of Washington in 2019. He lives in East Fremont and loves to explore the city on his bike.