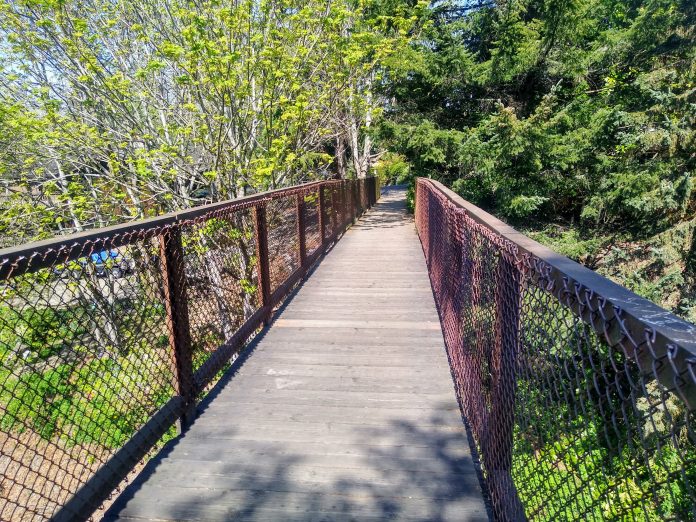 The conditions of the West Seattle high- and low-bridge, the Magnolia Bridge, and other high-profile bridges that carry vehicle traffic have been getting a lot of attention lately, with good reason. Seattle's pedestrian bridges get less attention, but many of the 30 footbridges that the City maintains are reaching the end of their design life as well. One critical bridge in Magnolia, the 33rd Ave W bridge, is beginning to show signs of deterioration.
Made of timber, the bridge isn't very wide and can get slippery particularly during autumn as wet leaves accumulate on the structure. (Full disclosure: I have definitely taken a spill here on my bike.) But it provides a great connection between the Ballard Locks and relatively new protected bike lanes on W Government Way and Gilman Drive up the bluff in Magnolia. Discovery Park is just to the west, and a Fort Lawton social housing project that will add at least 235 new affordable homes, too. Thankfully, Magnolia anti-growth advocate Elizabeth Campbell finally exhausted her predatory delay options recently.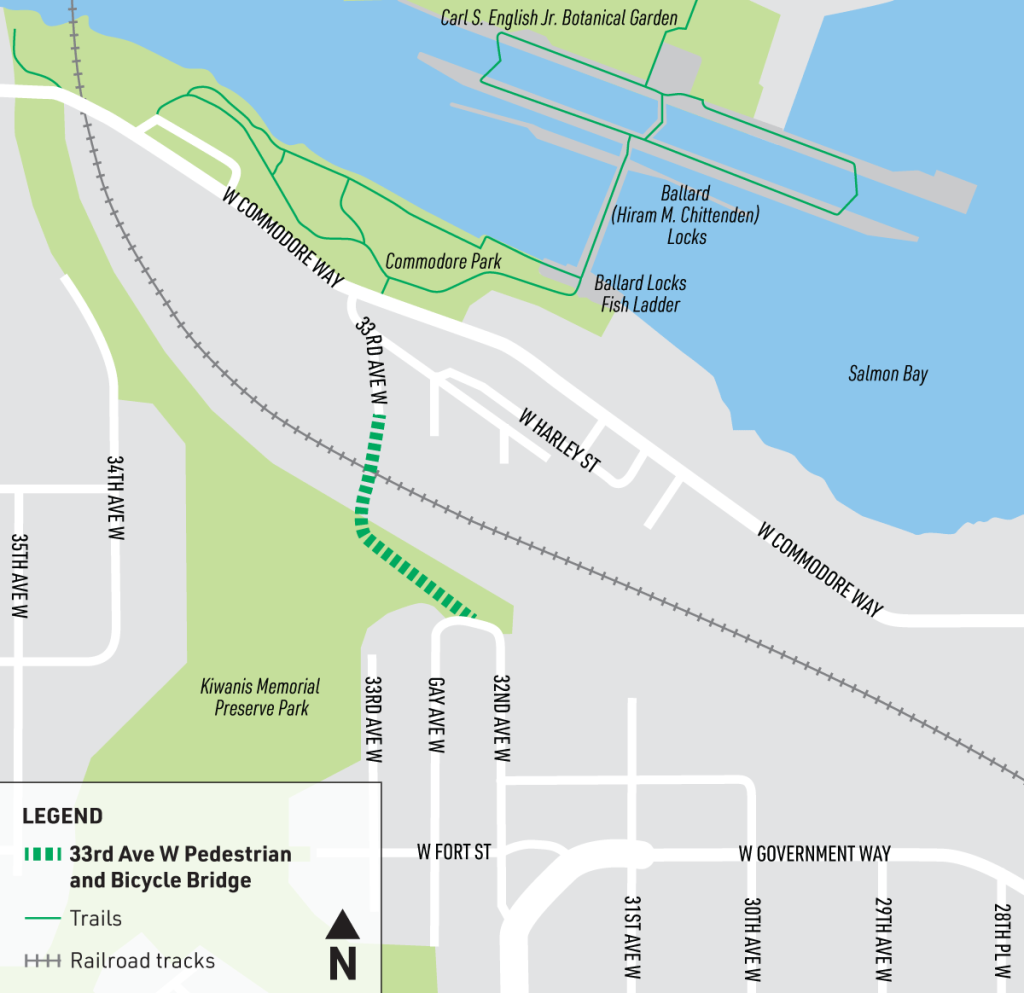 The Seattle Department if Transportation (SDOT) is looking at how this bridge should be replaced. No money to construct a new bridge has been identified yet, but the department is planning to complete the design for a new bridge to get the project in the queue for construction funding. There is a survey up through June 8th asking for input on the new design for this crucial segment in Seattle's bike network.
With so many competing bridge maintenance needs, the cheapest option is going to look pretty attractive. That option would consist of rehabilitating the existing bridge, keeping the superstructure but adding a new aluminum deck, widening the bridge from six feet to ten feet. But that wouldn't make the bridge fully accessible, with the grade of the bridge still not meeting ADA standards. This new bridge would likely only last another 30 or 40 years, with frequent inspection and maintenance of the timber superstructure.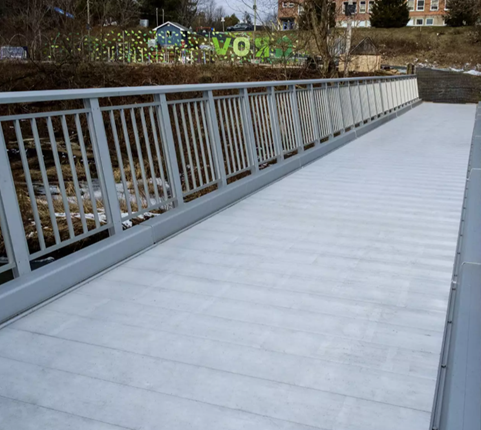 A second option would completely replace the superstructure, which would allow a replacement bridge to be widened to 14 feet. This still wouldn't have an ADA-compliant grade. A new bridge would have an expected lifespan of 75 years.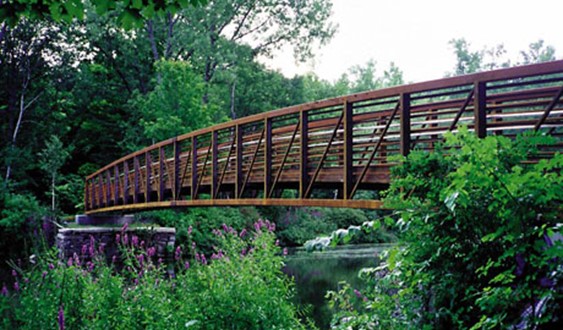 The third, and best, option would be to construct a new ADA-compliant bridge, which would require an extension of the trail, a retaining wall, and an angled bridge to handle a more gentle grade. This bridge would also be 14 feet wide. The primary downside to this option will be cost.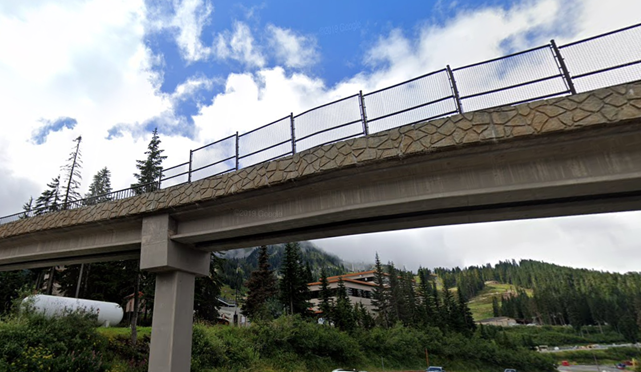 Ultimately, ADA standards aren't something that should be pitted against other considerations in the design of a project like this, so Option 3 should be the only one that remains on the table. Rehabilitating the bridge also may look like the most attractive option as the bridge projects stack up but it's also the most short-sighted. If Seattle doesn't have the resources to do a replacement like this correctly, that's a big indictment of where we're at as a city.
You can keep up to date about this project and take the survey through June 8th at the SDOT webpage.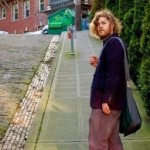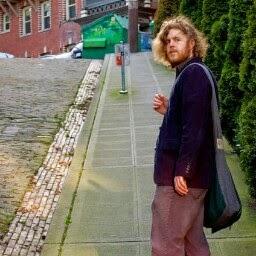 Ryan Packer lives in the Summit Slope neighborhood of Capitol Hill and has been writing for the The Urbanist since 2015. They report on multimodal transportation issues, #VisionZero, preservation, and local politics. They believe in using Seattle's history to help attain the vibrant, diverse city that we all wish to inhabit. Ryan's writing has appeared in Capitol Hill Seattle Blog, Bike Portland, and Seattle Bike Blog, where they also did a four-month stint as temporary editor.