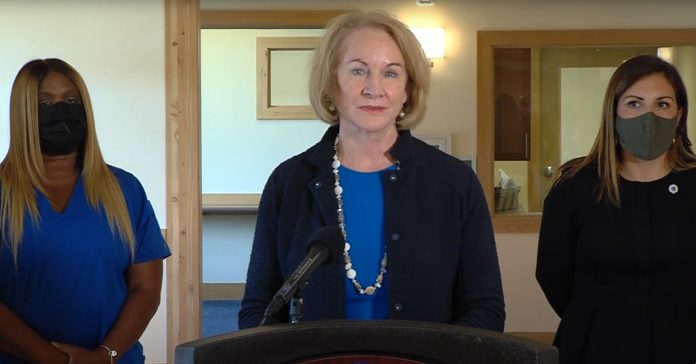 Last week, the "Seattle Rescue Plan" was announced by Seattle Mayor Jenny Durkan, Council President M. Lorena González, and Councilmember Teresa Mosqueda. This plan spends direct aid provided by the federal American Rescue Plan Act (ARPA), which will provide Seattle with roughly $232 million in direct funding. Only half of that will be available for 2021. Funds for the Seattle Rescue Plan are also provided by HOME Investment Partnership Program funds, contributing $12.2 million. Totaling just short of $128.4 million, the bill, as is, spends on housing and homelessness, business recovery, community well-being, and an assortment of other community and government needs.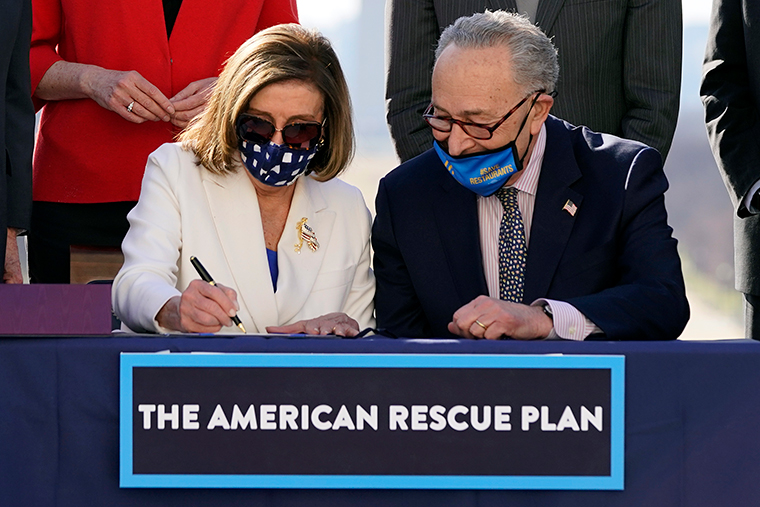 Funding proposals should be in accordance with Resolution 31999, adopted by the city council to guide the City's investment of ARPA funds. Appropriations are also being coordinated with King County, which passed its $631 million emergency Covid budget earlier on May 25th. The Seattle Rescue Plan bill itself was posted on May 28th, revealing more details about the Mayor's and Councilmember's priorities. On June 1st, the City Council will introduce the bill.
What's getting funding
To no one's surprise, housing and homeless has the most funding proposed with $49.2 million. The Seattle Office of Housing (OH) could receive the two largest fractions of funding from the proposal. The current bill allocates $16.3 million for OH to acquire properties that support or create permanent affordable housing and $12.2 million of HOME funds for OH to fund permanent housing projects. OH could also get $2 million for existing housing providers' stability. The rest of the money for homelessness is proposed to go to the Human Services Department. The bill is more prescriptive with this money, breaking funding into pots such as:
$1.3 million – Diversion funding for the homeless;
$2.3 million – Homelessness service providers for program capacity to ensure organizational long-term stability and high performance outcomes;
$7.5 million – Supporting non-congregate shelter and intensive support services;
$6.7 million – Rapid rehousing programs;
$500,000 – Two RV safe lots, case management, and services for RV residents; and
$400,000 – New tiny house village support, operations, maintenance, and services.
Coming in second with $41.5 million is a broad package called Community Well-Being. According to the plan's website, the biggest fraction of this package will go to $25 million in direct cash assistance to individuals. While not explicitly spelled out in the bill, the dollar amount matches relief funds going to the general fund: $5 million is proposed for the Human Services Department's Community Facilities/Child Care Bonus Programs. $4 million proposed for the Seattle Promise Program, which helps fund post-secondary education and helps guides students to college. $3 million is proposed for childcare staff wage increases. The rest of the community well-being funding goes to reopening libraries, internet connectivity, employment programming, food, survivors of gender-based violence, mental health services, and diapers.
The $23 million proposed for Community Recovery is the next biggest bucket. $500,000 is proposed for Port of Seattle to do youth employment and paid internships targeting Black, Indigenous, and people of color (BIPOC) youth. Another $500,000 is proposed for existing pre-apprenticeship programs, and employment pathways. The remaining $22 million is proposed to go to funding and grants for an assortment of small businesses, Downtown and neighborhood grants, and nonprofit and community organizations. Organizations who have experienced barriers to access financial assistance will be prioritized.
The remaining $14.6 million is split between supporting city services and works, and community assistance and programming. The proposed $7.6 million going to city services could clean city buildings, provide new signage and air filtration, and the bulk could provide critical IT infrastructure like devices and enhanced cybersecurity. New funding for programming could fund programs in Downtown and the Seattle Center. $300,000 could cover the costs of no cost permitting to business for outdoor dining and retail permits like the pergolas in Ballard. $2.5 million is proposed to make and operate 20 miles of permanent Stay Healthy Streets, drawn from the existing 26 impermanent ones — looks like the mayor found her funding source. A combined $3.15 million is also proposed for Seattle Parks and Recreation to fund childcare services, enhanced maintenance, and expanded activity. The last half million could go to analysis and evaluation of recovery investments.
Criticism from Harrell campaign
Reacting to rescue plan news, Bruce Harrell released a statement criticizing it and arguing the City should spend $20 million to $30 million more of the ARPA funds on homelessness. A former Seattle City Council President, Harrell is running for mayor. Outside of $7.5 million in IT and City worker support, Harrell didn't indicate what in the plan should be cut.
"The plan unveiled today includes nearly $7.5 million for IT personnel support and reopening of city buildings. This is unacceptable. We could house 250 people for a year in hotel facilities costing $30,000/year for this money. The city should not be diverting precious resources for these purposes," Harrell said in his statement. "Finally, the process to release these funds is too slow and too bureaucratic. There are community based organizations and providers who needed these funds yesterday. Now, with a process just underway, it will be months before even these limited resources are put to work helping vulnerable people."
Harrell has backed the Compassion Seattle charter amendment, which critics call an unfunded mandate and pretext for homeless encampment sweeps. A one time infusion of ARPA money can't the funding criticism go away.
What's next
Considering the size of the bill, changes to the bill's appropriations will likely shift as it makes its way through the Finance and Housing Committee, and rest of the city council's process. The current bill balances addressing challenges and opportunities created by the pandemic. The crisis deepened our homelessness and housing crisis, and also demonstrated how popular and needed pedestrianized streets could be. Given the strong rate of vaccination, the City might emerge better off than we started.
By the time the second half of ARPA funding comes around, the City will have a better idea of what a post-pandemic normal might look like. We'll probably still be dealing with a housing crisis, so some of the next $116 million will have to fund housing. A new mayor and councilmember(s) will also be in office then, their visions will probably guide that funding. Hopefully, we can get the rest and more Stay Healthy Streets permanent funding. In the meantime, let your city councilmember know what you think of the bill.
Doug Trumm contributed to this reporting.
Shaun Kuo is a junior editor at The Urbanist and a recent graduate from the UW Tacoma Master of Arts in Community Planning. He is a urban planner at the Puget Sound Regional Council and a Seattle native that has lived in Wallingford, Northgate, and Lake Forest Park. He enjoys exploring the city by bus and foot.