Corporations hoping to derail Seattle's JumpStart progressive payroll tax were thwarted in a court ruling released Friday. King County Superior Court Judge Mary Roberts ruled in favor of the City of Seattle, dismissing "with prejudice" the lawsuit that the Seattle Metropolitan Chamber of Commerce brought against it.
The City projects the tax will raise $214 million per year from the 700 largest employers in Seattle. Initially those proceeds are geared toward Covid recovery and filling budget holes caused by the recession, but the Council's long-term plan is to invest the majority of revenue in building affordable housing.
Several Seattle City Councilmembers celebrated the ruling and thanked City Attorney Pete Holmes for the strong defense of their legislation. JumpStart's author Councilmember Teresa Mosqueda said the Council had tried to put the bill on solid legal grounds from the beginning because "too much was at stake, making sure we had funding for investments in housing, small businesses, equitable development, and the Green New Deal."
"This is huge for the people of Seattle. This is an incredible victory for hard-working families and small businesses," Mosqueda added. "I'm jumping up and down for JumpStart."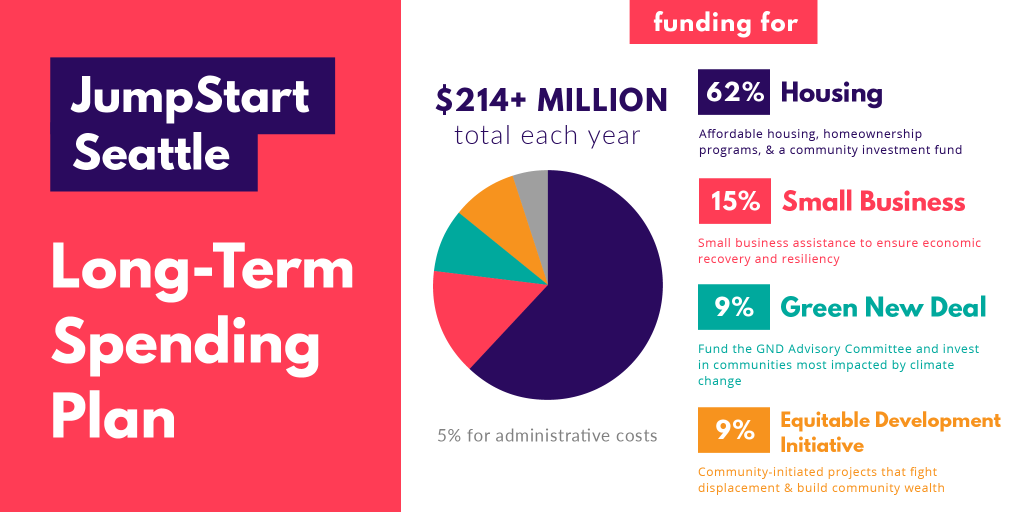 The Chamber responds
The Chamber of Commerce, meanwhile, is plotting its next move. Either it or its members are likely to try another legal challenge, particularly after JumpStart collects its first year of proceeds in January 2022 which will open up the possibility of challenging the law "as applied" rather than on "facial" constitutional footing in any circumstance.
"We are disappointed by the court's decision," said Chamber President and CEO Rachel Smith in a statement. "We believe our lawyers presented a strong case for why this tax on employee compensation goes beyond the city's authority, and we are working with our legal team to explore next steps. We remain committed to being a champion for members on this issue. We filed this legal challenge as part of our duty to fully vet policies that impact the business community."
Because Judge Roberts dismissed the Chamber's lawsuit "with prejudice," they cannot make similar legal challenges to the Superior Court. They could appeal the case to a higher court, but it's not likely the outcome would be different. That leaves challenging the law on more targeted and specific grounds once the bills actually come due early next year.
The Seattle City Council tried to block another avenue for a lawsuit by amending the tax to exempt businesses that have no offices in Seattle from paying the tax on employees working from home in Seattle. It was not clear that they had taxational jurisdiction in those cases, and rather than jeopardize the law for that marginal extra revenue, the Council opted to add the exemption. Nonetheless, the Chamber or other entities could still target the remaining work from home provisions.
Amazon pulling in record profits as City struggles
Another grounds for an appeal could be the higher tax bracket for businesses with more than $1 billion in Seattle payroll. Because that category appears to include only Amazon, the online retailing behemoth may argue that it is being unfairly targeted. Amazon will pay 2.1% on salaries exceeding $500,000, while other businesses falling under the tax pay 1.4%. On compensation between $150,000 and $499,000, most qualifying businesses pay 0.7%, but the $1 billion in payroll tax bracket is 1.4%.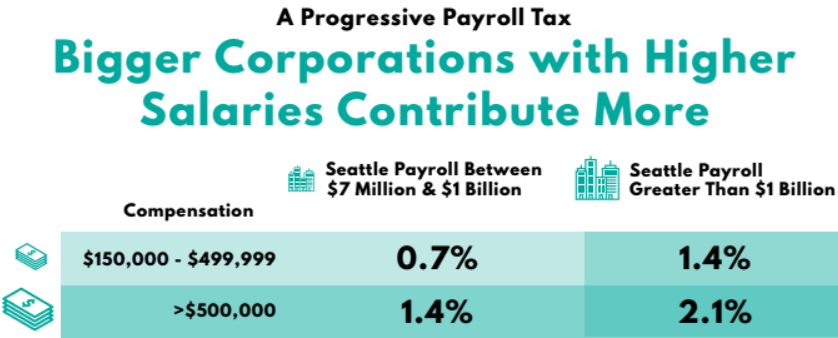 While it has sought to block the progressive payroll tax, the Chamber said its top priority is "strong and inclusive economic recovery" — much like JumpStart's spending plan funded and prioritized.
"The top priority for the Chamber and our members is a strong and inclusive economic recovery," Smith added. "Today's ruling underscores the need for the city to put forward a sustainable recovery plan to emerge from the pandemic and revitalize our region. The projections for the JumpStart Tax depend on businesses reopening and many more people coming back to work in Seattle. We stand ready to collaborate with city leaders on good policy."
While some businesses struggled mightily during the pandemic, Amazon was not one of them. Amazon hauled in record profits as people increasingly relied on online shopping and businesses continued to turn to Amazon Web Services, its cloud computing business. In April, Amazon reported its revenue was up 44% over the previous year as it posted a whopping $108.5 billion in revenue for the first quarter.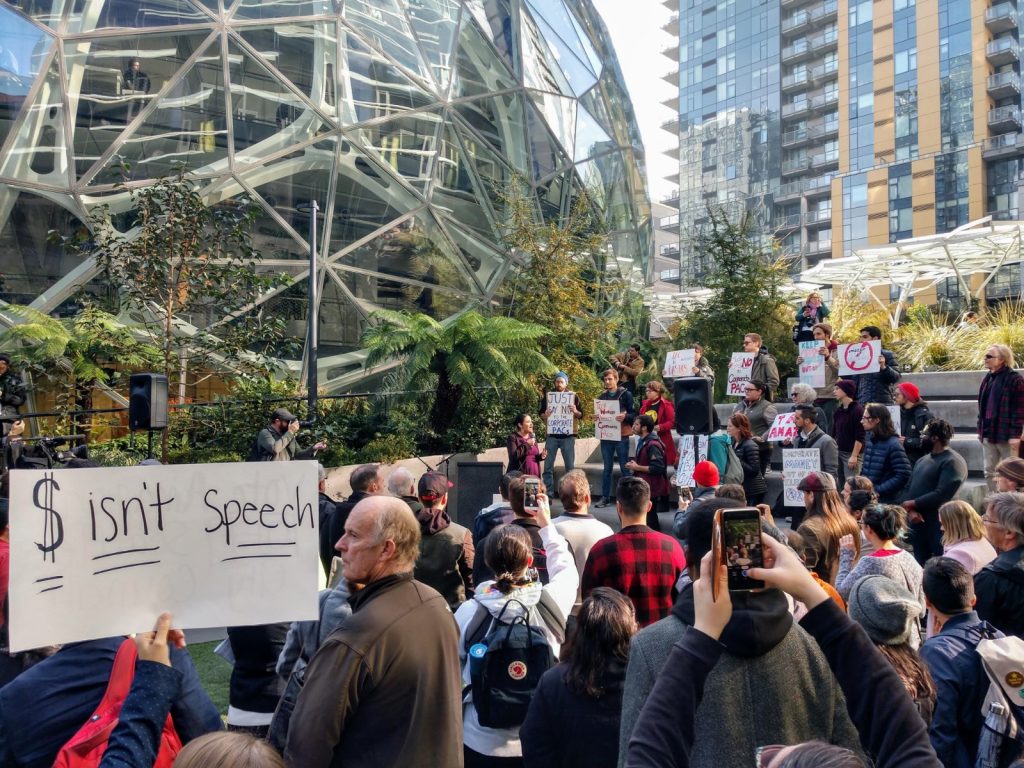 While the Amazon lawsuit may be coming anyway, it may not ingratiate the company to Seattle taxpayers and small businesses who haven't been doing so well and hoped for some relief from the JumpStart plan. Amazon spent more than $1.5 million in the 2019 election trying to force out Seattle Councilmembers who backed corporate taxation and install more obsequious councilmembers, but voters seemed to punish them for it by electing progressives anyway.
That progressive wave cleared the legislative path for JumpStart. The tax passed 7-2 with the nays being Councilmembers Alex Pedersen and Debora Juarez — not coincidentally the only two to receive endorsements and backing from the Chamber of Seattle's political action committee in 2019.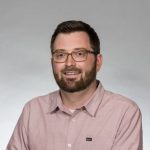 Doug Trumm is the executive director of The Urbanist. An Urbanist writer since 2015, he dreams of pedestrianizing streets, blanketing the city in bus lanes, and unleashing a mass timber building spree to end the affordable housing shortage and avert our coming climate catastrophe. He graduated from the Evans School of Public Policy and Governance at the University of Washington. He lives in East Fremont and loves to explore the city on his bike.