When President Joe Biden's $2.25 trillion jobs plan proposed $20 billion for a Reconnecting Communities fund that could be used for urban freeway removal and mitigation efforts in American cities, it felt too good to be true. Urbanists aren't used to getting big wins like this from Congress. Alas, too good to be true may end up being prescient if Senate leaders get their way in gutting the plan and slashing the Reconnecting Communities program to a piddling $500 million.
The damage goes far beyond the freeway removal and mitigation program. A bipartisan Senate negotiating group has also slashed transit, housing, and clean energy spending, while prioritizing highway spending and bridges, which get $110 billion. The infusion of money into the Highway Trust Fund is the latest confirmation that the gas tax revenue falls far short of paying for car infrastructure. On the bright side, rail gets $66 billion, so Amtrak is slated to get a major boost.
However, public transit gets $39 billion, leaving local transit agencies fighting for scraps. Politico's Sam Mintz reported that the top five states pulled in $30.4 billion, a whopping 78% of the public transit allotment. The rest of the country splits the remaining $8.6 billion, with Washington state apparently pulling in $1.79 billion of that in the Senate plan.
Here's the transit spending breakdown per Politico:
New York: $9.8 billion
California: $9.4 billion
New Jersey: $4.1 billion
Illinois: $3.9 billion
Texas: $3.2 billion
Washington: $1.8 billion
The Senate plan is bad news for Puget Sound policymakers hoping that Biden's infrastructure plan would be complete salvation for Sound Transit ambitious ST3 light rail expansion plans, which face a $6.5 billion affordability gap and the prospect of significantly delayed timelines. The $1.79 billion boost to the state isn't enough to make all those problems go away.
With 44 states sharing about $7 billion in public transit money, mid-sized transit agencies and some fairly large ones aren't going to make out well. Philadelphia's SEPTA, Boston's MBTA, Washington, D.C.'s WMATA, Atlanta's MARTA, Portland's TriMet, and the various poorly funded transit agencies of Florida appear to be in this group.
Bipartisan Infrastructure Group is 100% White
The bipartisan infrastructure negotiating group included 22 senators: 11 Republicans, 10 Democrats, and Senator Kyrsten Sinema, who ostensibly is a Democrat but doesn't act like it much. All members of the group are White, which could be why the freeway removal program was cut by more than 97%. The argument for freeway removal centers on erasing past harms when state transportation agencies overwhelmingly targeted Black and Brown neighborhoods when siting urban freeways, often destroying vibrant commercial districts and dooming remaining residents with high pollution levels and decreased property values that diminished wealth building opportunities and increased rates of asthma.
Outside of Senator Dick Durbin (D-Illinois), most bipartisan group Senators are from states without a top ten transit agency by ridership. Technically, Senator Mark Warner (D-Virginia) represents part of WMATA service area, but instead of emphasizing the transit agency's need, the Senator put out a dorky video where he's sitting in a car in I-95 traffic and pitching for highway spending, insinuating that just adding another lane would solve the gridlock. The evidence is overwhelming that widening your way out of congestion doesn't work.
Given which transit agencies do well in the Senate deal, it seems fairly clear most Senators weren't using their position on the bipartisan group to negotiate up transit investments in their state. In fact, it appears to be the opposite with virtually every Republican and perhaps some Democratic senators apparently letting their states' transit investments be negotiated down. It seems further confirmation that the Republican Party is hostile to public transit and far too many Democrats are indifferent or clueless. We can send someone to space and back in 11 minutes, to quote Sen. Warner, but getting the typical Senator with basic knowledge of how transit works is too much.
White House backs Senate deal
Even with the havoc that the Senate has wreaked on the Biden plan, the White House issued a statement spinning the compromise Senate plan as major progress and signaling the President's support. "The Bipartisan Infrastructure Deal will grow the economy, enhance our competitiveness, create good jobs, and make our economy more sustainable, resilient, and just," the White House Fact Sheet states.
The White House's selling points include:
"Makes the largest federal investment in public transit ever."
"Makes the largest federal investment in passenger rail since the creation of Amtrak."
"Makes the single largest dedicated bridge investment since the construction of the interstate highway system."
"Makes the largest investment in clean drinking water and waste water infrastructure in American history, delivering clean water to millions of families."
"Ensures every American has access to reliable high-speed internet."
"Helps us tackle the climate crisis by making the largest investment in clean energy transmission and EV infrastructure in history; electrifying thousands of school and transit buses across the country; and creating a new Grid Deployment Authority to build a clean, 21st century electric grid."
The Senate infrastructure package includes $550 billion in new spending overall, which is only $100 billion less than Biden had tabbed for transportation in his original proposal. However, the Senate approach was to mostly delete everything else in Biden's $2.25 trillion jobs plan save for a few priorities funneled into the infrastructure deal, which dilutes its transportation spending power. Those salvaged Biden priorities include $65 billion for broadband, $55 billion for water systems, $73 billion for power grid systems, and $7.5 billion for a national network of electric vehicle charging stations, Route Fifty reported. These had previously been at $100 billion each. Gone completely are investments in affordable housing, research and development, manufacturing, and elder and disability care.
On the clean energy front, the Senate bill proposes "regional clean hydrogen hubs," but it also proposes natural gas and coal should fuel these hubs to create the "clean" hydrogen fuel for vehicles. How burning fossil fuels to create hydrogen fuel results in a climate benefit is a headscratcher. And while some of the investments can be spun as "biggest eve,r" that still doesn't mean they are in scale with what the climate emergency demands.
Details have been murky on how the Senate plans to pay for the infrastructure package. While Biden had been open to increasing taxes on the wealthy and corporations, the Senate cobbles together a shakier mix. "It is financed through a combination of redirecting unspent emergency relief funds, targeted corporate user fees, strengthening tax enforcement when it comes to crypto currencies, and other bipartisan measures, in addition to the revenue generated from higher economic growth as a result of the investments," the White House stated. More details should soon emerge on exactly what that means and how it adds up.
Senate aims to pass deal soon
In a vote Wednesday, the Senate cleared one of its many self-imposed procedural hurdles surpassing the 60-vote threshold to consider the infrastructure package. That means the bill will likely come to a vote. Some Republicans came out swinging against it, but if the 11 Republicans on the bipartisan group stay steadfast behind it, they should be able to clear procedural hurdles even without killing the filibuster rule, which Senator Joe Manchin (D-West Virginia) is loath to do.
The Senate is split evenly 50-50 between the Democratic caucus and the Republican caucus, with Vice President Kamala Harris breaking ties in the Democrats' favor. Thus, losing even one Democrat vote could spell ruin if Republicans are in lockstep — and they usually are when comes to sabotaging a Democratic president's agenda.
Senate Majority Leader Chuck Schumer (D-New York) said he expects the infrastructure deal to pass the chamber in a "matter of days." At that point, it will head over to the House of Representatives.
House Transportation Chair Peter DeFazio (D-Oregon) has signaled he's pretty upset at how much had been bargained away, calling out how "highway-centric" and "status quo" the bill had become and the lack of sufficient climate investments.
"We are not moving their so-called bipartisan bill until we have reconciliation in hand passed by the Senate," Representative DeFazio told the New Republic about the prospects of the Senate bipartisan infrastructure bill in the House. "At this point, we don't know what will be in it, but hopefully we will fix some of the issues that have been created by this so-called bipartisan bill."
Rep. DeFazio's competing House infrastructure bill would invest $715 billion with more emphasis on clean energy and climate investments.
Whether the House will be able to strongarm the Senate into a better deal remains a big question. And moderate Senators like Manchin and Sinema will hold considerable leverage unless Democrats can peel off Republicans. Thus, a glimmer of hope remains that Congress will turn back from its highway-centric, climate-denying path and maybe even fund freeway removals and clean energy. But, it's a rocky road ahead.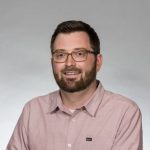 Doug Trumm is the executive director of The Urbanist. An Urbanist writer since 2015, he dreams of pedestrianizing streets, blanketing the city in bus lanes, and unleashing a mass timber building spree to end the affordable housing shortage and avert our coming climate catastrophe. He graduated from the Evans School of Public Policy and Governance at the University of Washington. He lives in East Fremont and loves to explore the city on his bike.