According to the advisory board, stakes are high for what may be the "most consequential" update to Seattle's comprehensive plan to date.
Back in 2015, the City of Seattle released Seattle 2035, a Washington State Growth Management Act (GMA) mandated comprehensive plan articulating the City's vision for the future alongside a road map of goals, policies, and actions aimed at achieving it. The plan is a robust document, offering up nearly 600 pages that touch on critical planning topics such as land use, economic development, and environmental sustainability. Now the City is embarking on a major update to the plan, one that could alter the city's trajectory for decades to come. As stewards of the comprehensive plan, the Seattle Planning Commission (SPC), a 16-member volunteer body appointed by the Mayor and City Council, has put forth its recommendations for the comprehensive plan update, which were shared with city leadership earlier in August.
"In our discussions around the comprehensive plan, we have been referring to what stands before us as most the consequential major plan update in the city's history — given the stakes and the consequences," said Rick Mohler, co-chair of the SPC who spoke with The Urbanist along with fellow co-chair Jamie Stroble.
Stroble concurred. "Everything is on the table. We have a responsibility and obligation to do everything we can to plan for a future in which we are not leaving people behind," she said.
Some of the ideas that the planning commission is emphasizing include expanding and adding more urban villages, embedding climate change and racial equity goals into planning, and incorporating a 15-minute-city framework that encourages walking, rolling, biking, transit, and local amenities. While such ideas aren't new, the SPC seeks to make them a priority and thus finally make them happen.
This major update to Seattle's comprehensive plan is slated to go into effect in 2024. Before that point, the plan update will need to go though the Environmental Impact Statement (EIS) process, receive public comments on a draft document, and then finally be voted on by City Council. In total, the work generally enfolds over a two-year period from start to finish, a long timetable that underscores what a rare opportunity the update offers to impact Seattle's future.
Why does the current comprehensive plan so urgently need an update?
According to the Municipal Research and Services Center (MRSC), "Comprehensive plans are the centerpiece of local planning efforts." These plans not only allow for the City and its residents to put their priorities into writing, they also create a framework that guides the "the day-to-day decisions of elected officials and local government staff." To help residents better understand the comprehensive plan's significance, the City of Seattle has published a "Comp Plan 101" video on the Seattle Channel which contains an overview of how the plan works along with some key facts about Seattle 2035.
Updates are mandatory for city comprehensive plans under the GMA; in addition, on an annual basis, SPC reviews amendments proposed to the comprehensive plan, assessing whether or not they meet acceptability requirements based on the current plan's guidelines. The situation is different, however, in the case of major plan updates, for which SPC is tasked with providing advice on suggested changes.
The consequences of Seattle's rampant growth represent one of the major reasons why SPC feels this particular update will be so significant. Baseline projections included in Seattle 2035 are no longer realistic. In a mere six years, Seattle has seen its population soar from roughly 653,000 to over 775,000 residents, a number that exceeds planners' estimates for the entire duration of the Seattle 2035 plan, which forecasted the need to accommodate 120,000 more residents and 115,000 additional jobs over 20 years.
While job growth has not yet overshot projections, it has also increased faster than predicted with approximately 80,000 new jobs coming to the city between 2016 and 2019 alone, according to data from the Puget Sound Regional Council.
On the flip side, new housing development has not kept pace, precipitating a well-known crisis in housing affordability. According to Seattle 2035, the city was projected to need 70,000 new units of housing during the 20-year plan period, but so far the Seattle Department of Construction and Inspections (SDCI) estimates 45,687 units of housing were added between 2016 and the second quarter of 2021.
Most of new housing units have been concentrated in urban centers and villages, leading to what the SPC has called a "tale of two cities" effect. One city, dominated by single-family dwellings, has access to parks and other amenities, while another, made up of mostly multifamily developments concentrated near arterial roads, lacks tree canopy and suffers from higher rates of environmental and noise pollution. The SPC believes this pattern will persist unless changes are made to Seattle's growth strategy.
Not surprising given dwindling housing supply, the Case-Shiller Index indicates that Seattle housing prices increased about 68% between 2016 and 2021. For some residents, rising incomes have kept pace with higher housing costs, but while median annual household income has surged to nearly $100,000, the U.S. Census found that poverty rates continue to hover between 10% and 11%. Additionally, the city's racial wealth gap remains high, and the newfound prominence of the Black Lives Matter movement has put a spotlight on this longstanding and deeply rooted problem.
[T]oday the median White household income in Seattle ($96,333) is 1.2-1.5 times higher than that of Asian ($77,470) and Latinx ($64,240) residents, and 2-3 times higher than that of Black ($39,936) and Native American ($31,519) residents.

The Racial Wealth Gap in Seattle, Prosperity Now, March 2021
Environmental sustainability is one of the key focus areas of Seattle 2035, but since 2015 circumstances have changed on that front as well. Reports released by the Intergovernmental Panel on Climate Change (IPCC) have brought attention to the urgent need to reduce carbon emissions to avoid the worst consequences of the climate crisis, and while Seattle has been among the few cities able to produce a per capita decrease in carbon emissions in recent years, a climbing population has meant that net carbon emissions continue to rise despite pledges for emission reductions made by local government officials. Additionally, in recent years, summers have brought recurrent wildfire smoke and record breaking heat waves that have vividly illustrated for many Seattle residents what the future may hold if the climate crisis remains unchecked.
All together, these factors are urging the SPC toward action in the hope of changing's the city's course for the better. "Recent events make clear the need for substantial and visionary change, and political climate should make it possible," Mohler said. "Now is the moment to do so."
What are SPC's recommendations?
In crafting their recommendations, the SPC relied heavily on reports published by the group in recent years. These reports include:
The knowledge acquired from creating these reports provided the inspiration for the SPC's recommended central themes: racial equity, resilience, and a sustainable quality of life for all.
"The update provided our opportunity to pull on pieces of the work we'd already completed and add in the context of a post-pandemic world, which showed the importance of incorporating resilience," Stroble said. "We're really excited about how this update allows us to bring together all the lessons learned."
Summary of SPC's Recommendations:
Provide for reparations for inequities caused by racist policies (in land use, housing transportation, etc) and identify racial equity outcomes;
Reevaluate the entirety of the existing Growth Strategy, while developing and evaluating bold alternatives such as the 15-minute city framework that meet the challenges of the housing affordability and climate crises. At a minimum consider the following:

Creating new and expanding existing Urban Villages;
Updating Urban Village designations to include more uses and housing types;
Encouraging a greater quantity and variety of housing types in what are now single-family zoned areas citywide;
Include anti-displacement strategies with changes to the existing Growth Strategy;
Further increase accessibility in the built environment through consultation with the disability community;
Explore goals for land use code changes that equitably promote public health, and reduce racial inequities in health outcomes, such as open and green spaces in and around buildings that can provide shelter from heat and improve air quality;
Seek guidance from and consult Tribes in the region on indigenous land management, engagement, and deliberation practices;
Expand transit, and establish a hierarchy for modal plans that prioritizes more efficient and equitable transportation choices to reduces reliance on automobiles driving to improve safety and reduce carbon emissions;
Explore and leverage opportunities to repurpose the public right-of-way as an urban open space;
Embed climate actions, drawn from the Environmental Justice Steering Committee and Seattle for a Green New Deal resolution;
Invest in graphic design that increases the accessibility and utility of the Plan.
The SPC also anticipates sharing a separate set of recommendations in response to the City's draft community engagement plan, expected later this year. In their letter, the SPC cited the City's Equity and Environment Initiative outreach process as "an example of a successful model of engagement, where a steering committee of diverse community members was provided with grants to conduct outreach in their communities across the city" and expressed the desire for the City follow a similar model for comprehensive plan public outreach.
Mohler and Stroble said displacement of vulnerable residents is another topic of top concern for the SPC, and the group is currently researching policies and actions to combat displacement as part of the process of writing plan element papers that will contain more detailed recommendations later this year.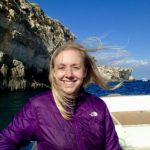 Natalie Bicknell Argerious (she/her) is a reporter and podcast host at The Urbanist. She previously served as managing editor. A passionate urban explorer since childhood, she loves learning how to make cities more inclusive, vibrant, and environmentally resilient. You can often find her wandering around Seattle's Central District and Capitol Hill with her dogs and cat. Email her at natalie [at] theurbanist [dot] org.