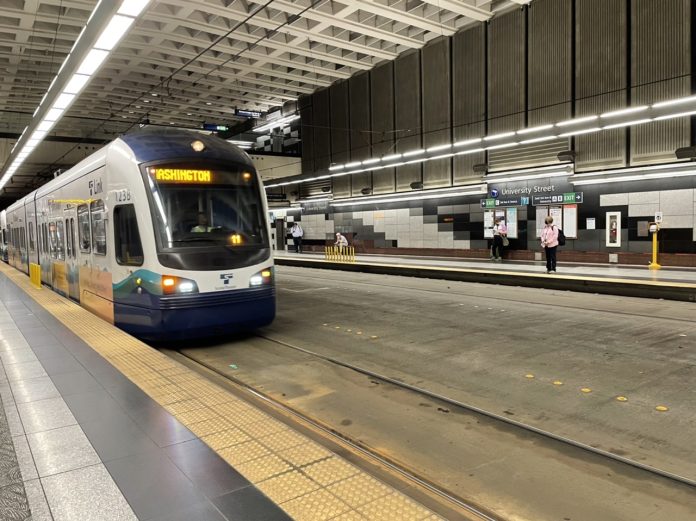 Along with a slate of proposed changes to systemwide station, line, and facility naming policies, Sound Transit is proposing to rename University Street Station to Symphony Station. The name change could come as soon as 2023 as part of the East Link light rail extension opening. Other recommended policy changes would chart a course for future naming processes within the agency's transit system, too.
An embarrassing debacle leads to a better outcome
The agency had planned to rename the station before the pandemic after seeking public feedback on alternatives to the easily confusing University Street Station name — there's also University of Washington and U (University) District stations in the system. Support split closely between Symphony Station (24.89%) and Benaroya Hall (24.50%).
However, the agency proposed a modified alternative for renaming as Union Street/Symphony Station. This was meant to avoid spending a significant sum of money to change a supposedly necessary three-letter back-of-house code ("USS" for "University Street Station"). The agency's board supported the change initially despite wide public criticism that the revised station name would add yet another level of confusion: despite the name, no station entrance is located on Union Street, making it geographically wrong and continuing rather than ending the naming debacle.
Only a month later, at the behest of Councilmember Balducci, the board voted to halt the name change and push the agency to rethink its station naming policy — a cause we supported.
So, now the board is faced with the choice of again renaming University Street Station. This time, the agency is recommending that the name change to Symphony Station in keeping with recommended station naming policies. The change would come as soon as 2023 as part of the East Link extension project, since system signage and other agency materials will need to be updated anyway. This would eliminate costs related to public-facing materials. However, the agency says that the change would still cost $800,000 to revise the back-of-house and other internal materials, such as training manuals.
The committee was supportive of the recommended renaming and a final decision will come at the full board meeting later this month.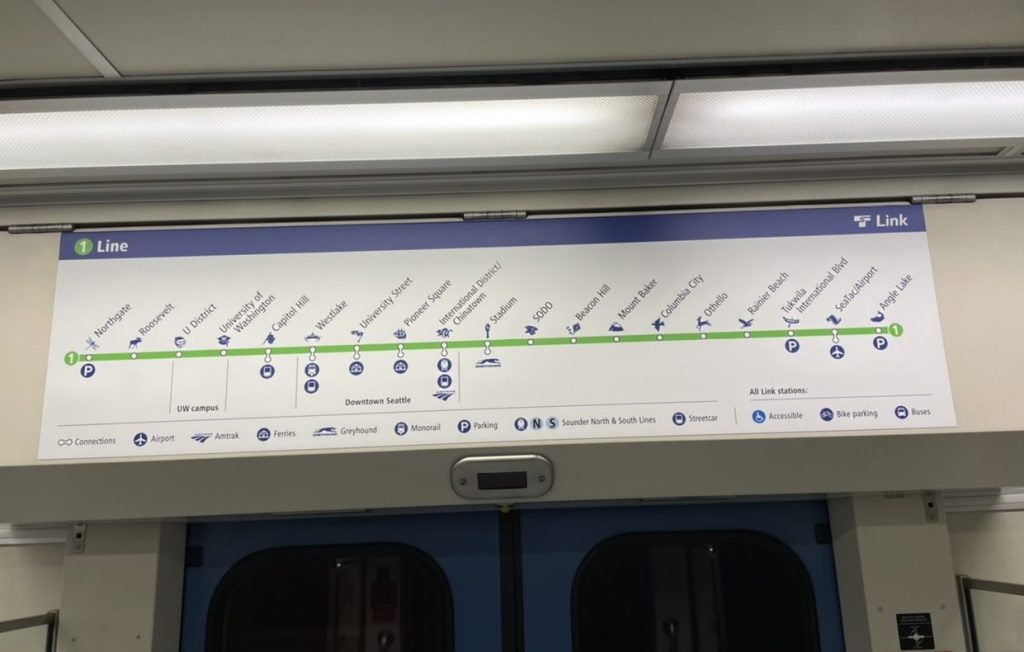 For now, Sound Transit has implemented several strategies to reduce confusion at no significant cost. Announcements onboard trains now advise passengers to stay onboard for the University of Washington Campus if that's their destination and signage with line diagrams now highlight the University of Washington Campus and Downtown Seattle stations separately.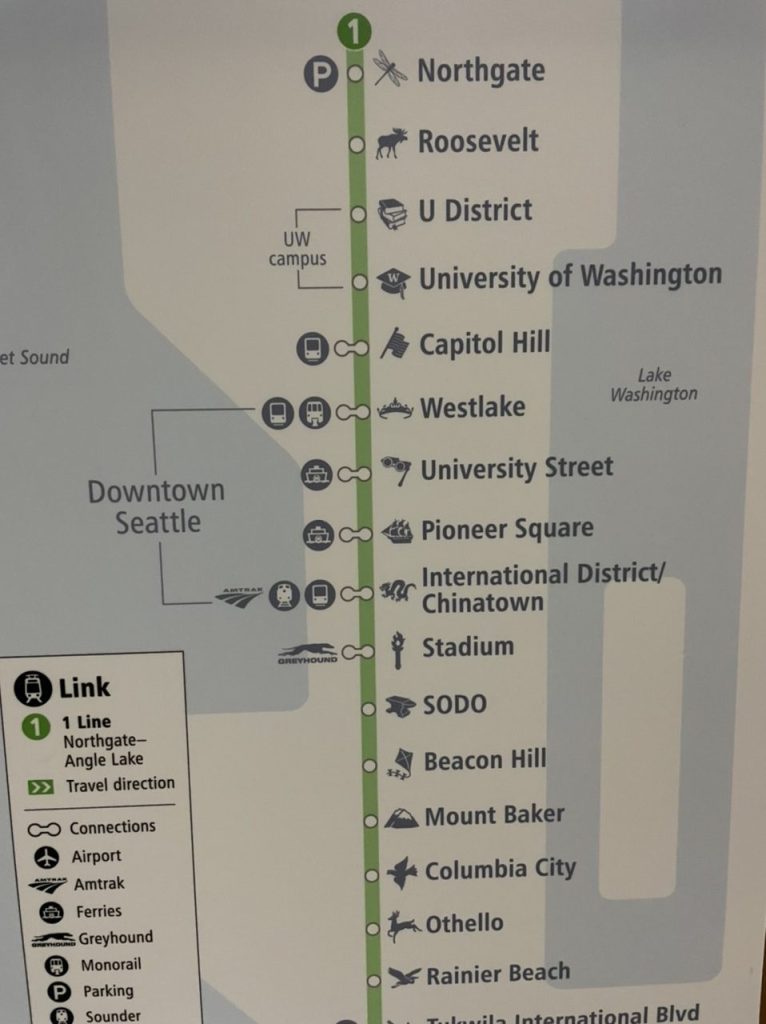 How renaming of stations, lines, and other facilities would work going forward
As for the overall station, line, and facility naming policy, the recommended changes would establish new criteria to be used in naming things like light rail stations and when changes would be ripe for consideration.
For light rail and commuter rail stations, the recommended policy would prioritize the type of name as follows:
City name, if it's the only station in a city;
Neighborhood;
Landmark (like the proposed Symphony Station rename); and
Combination of the above or a street name (combination names like 145th Street/Shoreline).
The recommended policy also suggests that end-of-line stations should have a city name whenever reasonably possible.
For bus rapid transit stops, the naming approach would remain similar to other bus services: either the transit facility station where the stop is located or the street/intersection name.
Along with the new criteria, guidance stipulates that new names should be no more than 26 characters long (it's 30 characters today) and three or fewer words, be easy to understand, work well for other communications tools (e.g., audio announcements and braille), and reflect geography. Names that are commercial, corporate, honorific, or similar to existing station names are discouraged.
When stations may be renamed would be tightened up in the recommended policy. Initial naming of stations would occur after a decision for a project to be built has been made. This would continue to provide ample time in selecting a name and rolling it out as part of the station opening process. But renaming would be limited and restricted to a period at least 10 years after a station had opened for revenue service or previous adoption of a new name, whichever is most recent.
For the naming of lines, the recommended policy essentially adopts the planned and implemented nomenclature, which sequentially numbers Link light rail lines as 1 through 4 and Stride bus rapid transit lines as S1 through S3 whereas other lines are lettered as S (for South) and N (for North) for Sounder commuter rail and T for the Tacoma Link streetcar. Secondary names are also to be normalized by using end-of-line station names. So for the 1 Line, it is the Northgate-Angle Lake line.
Lastly, the recommended policy also touches on other facility types. The ones of most interest to passengers are transit centers that only serve buses. The recommended policy says that they should only be named after the city or neighborhood in which they're located, which follows the prevailing practice used today.
Overall, the recommended policy had support from the committee and is poised to pass at the full board meeting later this month.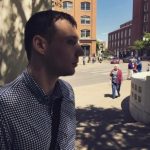 Stephen is an urban planner with a passion for sustainable, livable, and diverse cities. He is especially interested in how policies, regulations, and programs can promote positive outcomes for communities. With long stints in great cities like Bellingham, Cork, and Seattle, Stephen currently lives in Kenmore and primarily covers land use and transportation issues for The Urbanist.