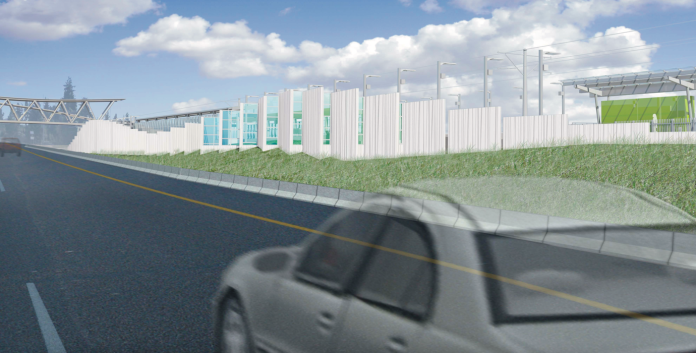 Just over a month ago, our region celebrated the opening of three new light rail stations. The day was perhaps the most joyous celebration I've been to since the Covid-19 pandemic started, and one of the busiest days on transit since 2019. Thousands of people flocked from around the region to check out the new stations and explore neighborhoods that prioritized people walking, biking, and taking the bus. East Link's opening is just on the horizon, and it's easy to imagine the profound impact the new light rail stations will have connecting our region.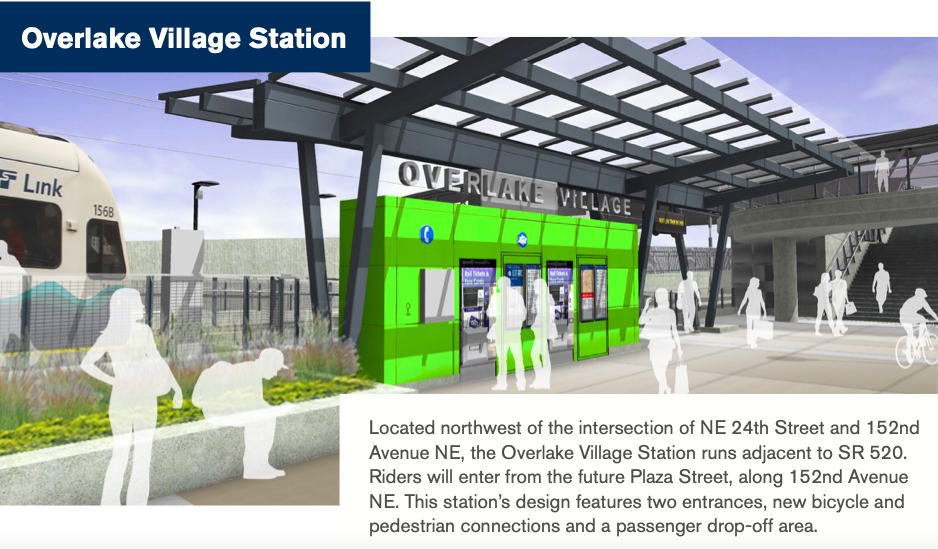 Overlake Village Station will completely transform the Overlake neighborhood in Redmond when it opens in 2023. It will improve access to jobs, affordable housing, and encourage people to visit some amazing local businesses. The majority of the residents of Overlake are people of color, and a high percentage of households are families. Our organization has worked for over 30 years to make it easy to reach Redmond from across the region by walking, biking, and the bus. The growing neighborhood deserves safe streets, clean air, and reliable public transit that will make it an accessible and inclusive place to live.
However, the Washington Department of Transportation (WSDOT) is constructing a new freeway off ramp that will bring thousands more cars per day from SR-520 directly in front of the new light rail station, through an intersection where thousands will walk and roll to the station. We heard serious concerns from those who live or work in Overlake about the safety, noise, and air pollution impacts this freeway off ramp will bring into their neighborhood at our Overlake Walk & Talk earlier this year.
Move Redmond joined with community partners Disability Rights Washington, Front & Centered, 350 Washington, and Redmond residents in calling to halt construction of this project. It cannot go forward as designed. WSDOT should complete an Environmental Impact Statement, conduct community outreach, and commit to prioritizing pedestrian safety, transit access, and full accessibility for people with disabilities.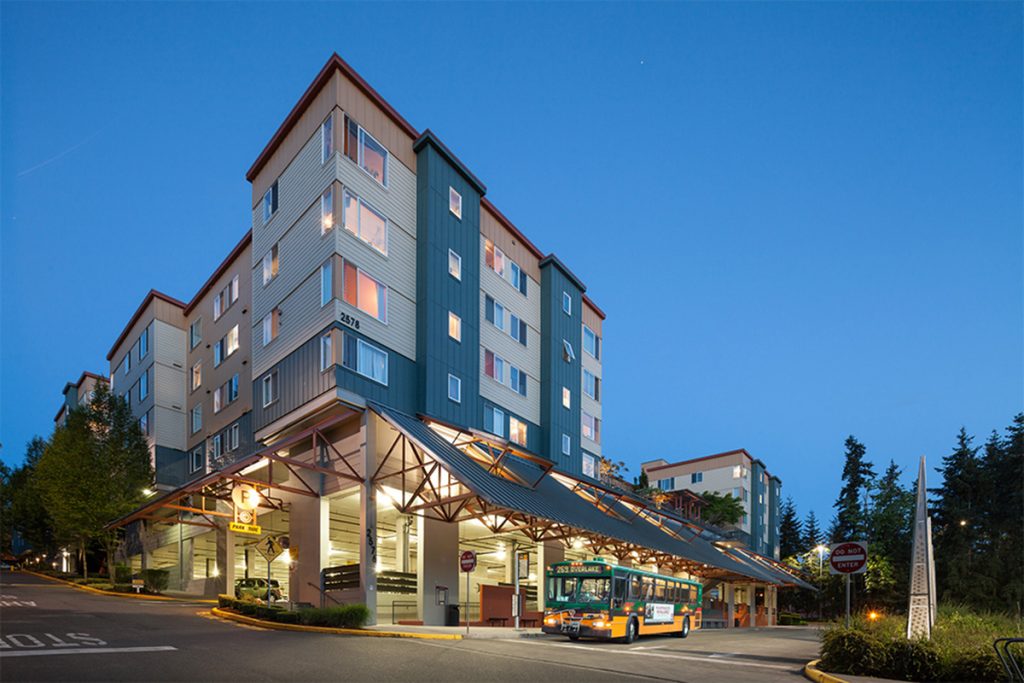 When the project was first proposed 10 years ago, Overlake looked a lot different. What was once a Group Health campus is now home to hundreds of units of housing. New pedestrian bridges will connect the community and the changes we see today are the tip of the iceberg. Plans for a new park and more retail spaces, community services, and transit-oriented development are in the works. This freeway project disrupts the vision of the Overlake neighborhood where people walking, biking, and rolling come first, one of the few like it on the Eastside.
Currently, 152nd Avenue NE is a quiet neighborhood street with wide sidewalks and protected bike lanes planned, making it the mainstreet of the neighborhood and the primary way for people to walk and roll to the station. But as designed this project will bring an estimated additional 1,200 cars per hour during peak times every day to the street, right through the intersection at the entrance to the station. That's 21 cars per minute driving though the crosswalks. Such an increase in traffic will create dangerous conflicts between people driving and people trying to access light rail. Air and noise pollution will also impact neighbors' long-term health. We were surprised to find that this project never completed an Environmental Impact Statement, and did not investigate the health and safety effects of the off ramp to the neighborhood.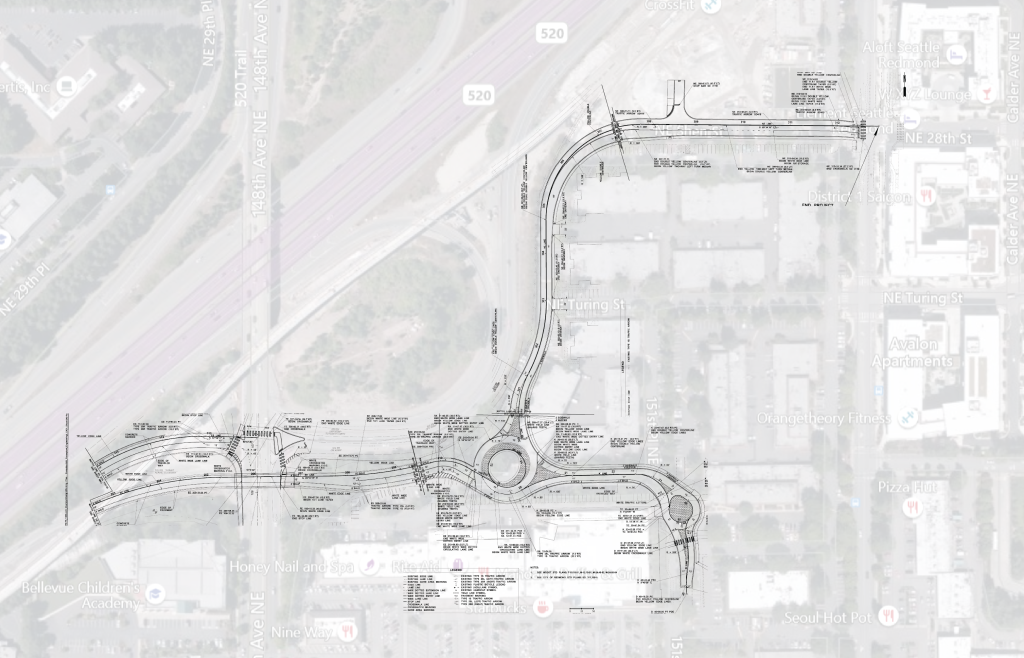 The SR-520 Overlake Access ramp project runs counter to meeting our climate and mode shift goals. Last October, the City of Redmond declared a climate emergency with a stated goal to, "Invest in transportation mode-shift by prioritizing pedestrian, bicycle, and transit oriented projects." In Washington State transportation is a top contributor to greenhouse gas emissions. If we are serious about meeting climate goals, we need to build projects that make it more desirable to walk, bike, and take transit over those that make it easier to drive. 
The ramps are also misaligned with WSDOT's Target Zero goal of reducing fatalities and serious injuries on our streets. This problem is not unique to Overlake; the I-90 ramps by Judkins Park pose a similar problem to hindering safe access to the light rail. The key difference is that those ramps are decades old. We have the opportunity here to learn from past mistakes and not repeat them. It takes an incredible amount of effort to retrofit the design to be safer and more accessible. Disability Rights Washington has been working on mitigating safety concerns around the Judkins Park station.
"The Judkins park station is just not safe, not even just for people with disabilities, but also for people with kids. If we want to make the Overlake Village Station better and more inclusive, now is our chance," said Micah Lusignan Santiago, a fellow of the Disability Mobility Initiative, Disability Rights Washington.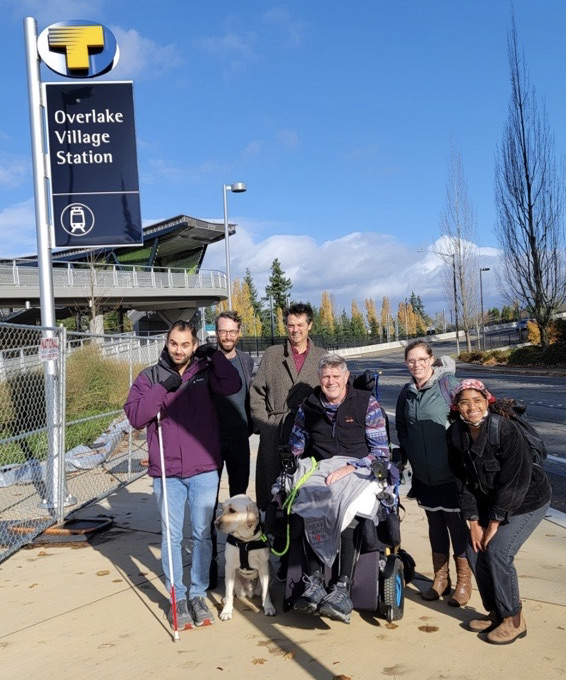 Is this project the best use of our limited transportation dollars? With an overall price tag of $68 million in a state where we have a huge maintenance backlog, an affordable housing crisis, miles of missing sidewalks, and failing bridges, this project is not a good use of resources, especially as many aspects of it are considered temporary due to redevelopment around it. There are better uses of this funding in the Overlake neighborhood, for example the pedestrian and bicycle bridge on the east side of 148th Avenue NE, helping reconnect a community divided by SR-520 with a safe crossing.  
Finally, will this project even make a dent on congestion reduction? Perhaps, for a short period of time there will be marginally better travel times along that particular stretch of SR-520, but time and time again induced demand has proven that making it easier to drive means more people will, and congestion will return. What actually reduces congestion? Investments in frequent and reliable transit, like East Link light rail, frequent bus service, protected bike lanes, and affordable housing. Especially if the City of Redmond and the City of Bellevue prioritize access to light rail stations for people who take the bus, walk, and bike.
That is why we are asking you to take action! Tell your state legislators and WSDOT project leaders to halt the project as designed. We are looking forward to working with the City of Redmond, the City of Bellevue, and WSDOT to ensure that the Overlake Village light rail station is a safe, inclusive and accessible station that sets a model for transit access across the region.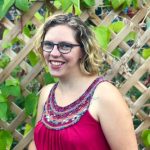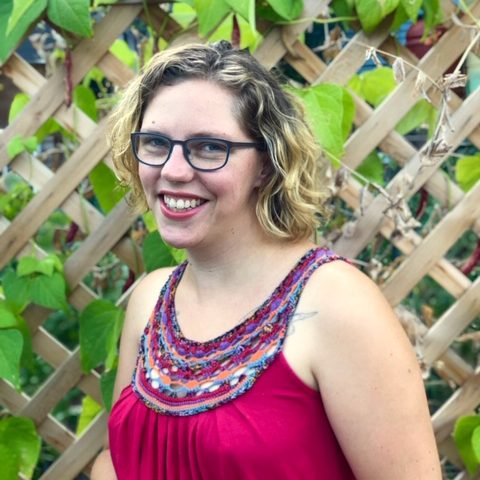 Kelli Refer (Guest Contributor)
Kelli Refer is Move Redmond's Executive Director. Move Redmond is a Transportation Management Association based in Redmond, Washington that advocates for safe streets, trails, and transit access. Kelli also serves on The Urbanist's Executive Board.