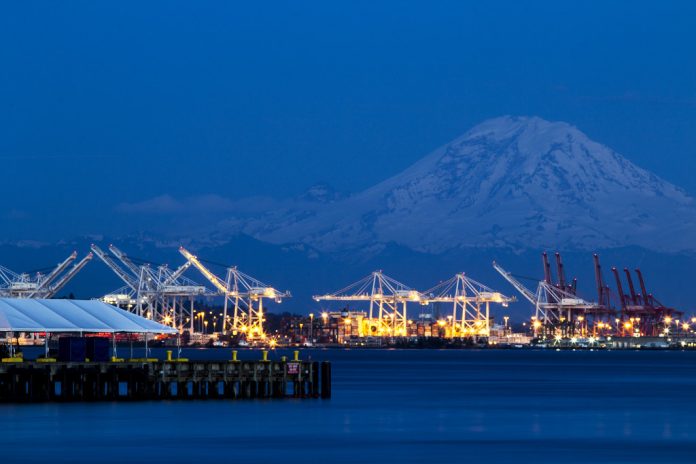 Seattleites have the opportunity to provide feedback on four alternatives guiding the future of our Industrial and Maritime lands during two upcoming public hearings: Tuesday, January 11th, 10am, and Wednesday, January 12th, 6pm.
Written comments will also be accepted through January 31st.
Ahead of the evening hearing on January 12th, Share The Cities Action Fund will host a workshop to discuss the proposed alternatives, talking points, and sample public comment. The workshop will take place on January 11th at 7pm. Register in advance here.
Two awesome writers for The Urbanist will be part of the workshop, Ryan Packer and Ray Dubicki.
As part of land use planning requirements, Washington cities must evaluate their work in a format called an "EIS" or Environmental Impact Statement. Developing an Industrial & Maritime Strategy has been a multi-year process and an important component of the City of Seattle's update to its Comprehensive Plan, a longterm document guiding our city's future. The opportunity to provide comment on a consequential document like the draft EIS on Industrial and Maritime Strategy does not come up often, so be sure not to miss it!
To familiarize yourself with the topic matter, the City of Seattle's wonky Project Document is a great place to get started. Choose the topic you care about the most and read it in the report. Maybe it is 3.4, the Plants & Animals section? Or maybe it is 3.9, which discusses Housing? Tweet at us! We want to know what you think, but please let the City know, too.

You can read Share the Cities Action Fund's detailed thoughts about Seattle's proposed Industrial and Maritime Strategy in our advocacy document.
Summary of Our Support for Alternative 4
Overall, Share the Cities Action Fund supports Alternative 4, which in addition to strengthening protections on approximately 87% of industrial lands includes additional flexibility for creating an estimated 2,195 industry-supportive homes. Still, we do have five core concerns.
Where is an historical redlining map or history of how our current growth patterns are rooted in past racial injustice? How might a redlining map be used to tell a more complete narrative of how our industrial lands impact certain geographic areas, while other neighborhoods are less impacted?
Why do most maps only have part of Seattle, not the whole city? By using maps that cut off the top of Seattle, it seems these areas are being excluded from being considered for future industrial zoning changes.
Have transit and light rail investment in Northeast Seattle been taken into consideration in developing future industrial areas?
We are concerned by the assumptions of future vehicle / traffic estimates. We are concerned that the Ballard Interbay Regional Transportation (BIRT) report is being used to assume there will be a Magnolia Bridge replacement.
We hoped to see a lot analysis, by zone. Will this be added?
Additionally, the report creates a very robust job growth path, but does not address the current, historic, and future housing shortages for Seattleites. A housing crunch for middle-wage workers will impact housing options for those with very low and no incomes without bold action. This report should be a very clear alarm bell for the need for extensive changes in our residential zones. However, unless this report states this directly, most people will not see the link between job creation and the need for abundant homes for workers near their jobs.
Have your voice heard!
In additional to the two public hearings in which people can provide comments and there's a 45 day comment period for written comments, due by January 31, 2022.
Share the Cities Action Fund an advocacy and mobilization nonprofit that has a specific focus on public comments supporting climate justice and pedestrian-friendly comprehensive planning.
We look forward to having you join us on Tuesday, January 11th at 7pm to learn about our priorities for this comment phase. There will be guest speakers, talking points, and more. Advance registration is recommended.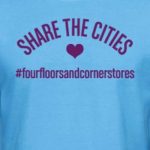 A group of pro-housing activists founded Share The Cities in 2018 to work on land use and zoning justice in District 4 and 5. The organization focuses on access to open space, housing choice, and transit. Follow them on Twitter: @STCActionFund.
.