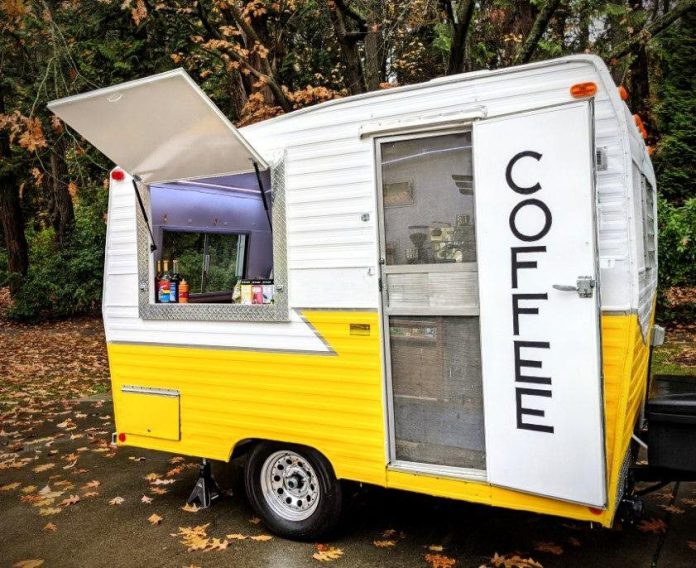 It's likely you've thought about grabbing a sandwich from a food truck or renting a standup paddle board at one of Seattle's public parks, but booking a grooming session for the family dog? Not so fast — unless, of course, you head to Magnuson Park during the warmer months of the year where it's possible to have fido clipped and bathed by mobile pet groomer Dog Hair Don't Care after a play session in the off-leash park. The business is one of a growing number of new commercial activities operating in Seattle's public parks through its vendor permitting program.
To ensure that City governing rules more accurately reflect current permit practices and better communicate park vending opportunities to the public, Seattle Parks and Recreation has requested City Council to amend the City's municipal code. The motion was unanimously approved on Wednesday, February 2nd, by the Public Assets and Homelessness Committee, advancing it to a full council vote.
Seattle Parks hopes the amended language will help to continue an increase in commercial activities in parks, a trend Seattle Parks staff cited as being on the rise even before the Covid pandemic put a new spotlight on outdoor dining and recreation. During their presentation to Council, Acting Superintendent Chris Williams stressed that when consistent with the department's values of "healthy people, healthy environment, and strong communities," commercial activities are encouraged in public parks because of the activation they provide and the revenue they raise.
In 2021, over 80 short-term vending permits were issued to vendors offering many different services. Seattle Parks staff expressed it was important to limit permits to one year, ensuring a variety of different businesses and groups have access. Ongoing permitting review also allows for Seattle Parks staff to match vendors with parks that best suit their needs and avoid competing interests.
Seattle Parks vendor permitting program serves as an important small business incubator, especially for people who are traditionally underrepresented entrepreneurship. The department estimates that 80% of the vendors who receive permits identify as a women owned or minority owned business enterprise (W/MBE). "We absolutely recognize that these small vending contracts are an economic stimulator for the community and we regularly put out RFPs (request for proposal) encouraging people to apply," Williams said.
Beginning in 2023, the significance will increase as more opportunities open up as a result of the almost $20 million dedicated for economic resilience from JumpStart Seattle payroll tax. Councilmember Teresa Mosequeda (At-Large), who sponsored the JumpStart Seattle legislation, highlighted how during its implementation planning process the Council had envisioned some of those funds being used for this purpose.
"We were explicit that we wanted some of the funds to go to park activation – to go to cultural spaces and opportunities for people to sell food," Mosequeda said. "We will be able to have a 2023 plan that gets into the next 18 years to really activate parks and create more food vendor opportunities as well as additional resources to help make that vision possible."
Current permitting fees and fee-waiver pilots
Based on data available from Seattle Parks' website, vendors must pay a $75 permit fee for every park they operate in. Additional monthly concession fees apply, which vary by park and are divided into three tiers. The most expensive monthly concession fees are paid by vendors operating in Tier 1 parks, for example Westlake Park and Alki Beach Park, during peak months. These vendors pay $600 per month in fees, as opposed to vendors in Tier 3 parks, who pay $150 during peak months.
But Seattle Parks also piloted a fee-waiver program in an effort to get permitted vendors into underutilized parks. Last year, the pilot operated in South Park Plaza, a community space that had yet to undergo construction. Neighborhood residents were able to visit a weekly community farmers market or pick up goodies from vendors on other days. While it was a big success, plaza construction will eventually put a halt to the activities – at least until the park is completed. Seattle Parks also experimented this past year with mobile vending opportunities for women and minority-owned business owners at underserved parks in Southeast Seattle and food truck activation at Downtown parks. More pilots can be expected in the future.
Vending permits are awarded through a competitive request for proposal process. Applications for seasonal food and beverage concessions and other commercial activities are handled through separate permit pools. Occasionally, park-specific RFPs are issued when the department observes a lack of vendor interest in certain park locations or if facilities are available, as is the case this year for the Madrona Beach concession stand. When awarding vendor permits, Seattle Parks staff noted they need to heed a variety of considerations. For example, a few parks, like Golden Gardens, have long-term concession or service contracts in place, making it inappropriate to permit competing vendors on the site. Amy Hamaker, who works on contracts and permitting for Seattle Parks, explained how her office considers potential impacts on the surrounding neighborhood in their decision-making.
"We are trying to activate spaces that are not already utilized or don't have amenities nearby," Hamaker said. "For example, we try to be deliberate about placing fitness activities. We don't want neighbors complaining about a six AM bootcamp. But overall, we get a lot of compliments about activities in parks."
According to Seattle Parks staff, most complaints related to unpermitted vending instead of permitted commercial activities, and Superintendent Williams sees increasing "legitimate positive uses" as a solution for discouraging commercial activities that might not be in keeping with the department's values, particularly in underutilized spaces where they might go unnoticed for longer periods of time.
Recently there has been a surge in interest for holding educational activities in parks. Tinkergarten is one example of a business offering outdoor education and play activities for young children at various Seattle Parks locations.
General consensus around commercial activities in parks
The only councilmember to raise concerns during the meeting was Public Assets and Homelessness Committee Chair Andrew Lewis (District 7), who explained that he'd been asked by some community members to mention "concern about over commercialization of public spaces." "We want to make sure [parks] stay for leisure, contemplation, and recreation," Lewis said.
By reiterating that permitted commercial uses were selected by how well they matched with Seattle Parks' values, department staff seemed to assuage that concern. They also stressed that the amendment request they were bringing to council is not expected to increase permits or commercial activities, which have been on the rise for over a decade at this point. "The purpose of these changes is to clarify and update. We feel its good governance to make the law understandable. The permits process will remain robust and inclusive," Hamaker said.
The Seattle Department of Transportation (SDOT) also operates a street vending permit program for operators who conduct business in the right of way. Vending permits can run from cost $200-$3000 or more, depending on the location and length of time. Seattle Parks staff emphasized they seek to partner with other entities such as SDOT, the Washington Food Truck Association, King County, Seattle Public Libraries as they oversee commercial activities in parks so the activities integrate harmoniously with other community activation and development efforts.
Seattle Parks and Recreation is accepting applications for seasonal vendor permits until March 3rd, 2022. Learn more here.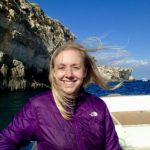 Natalie Bicknell Argerious (she/her) is a reporter and podcast host at The Urbanist. She previously served as managing editor. A passionate urban explorer since childhood, she loves learning how to make cities more inclusive, vibrant, and environmentally resilient. You can often find her wandering around Seattle's Central District and Capitol Hill with her dogs and cat. Email her at natalie [at] theurbanist [dot] org.