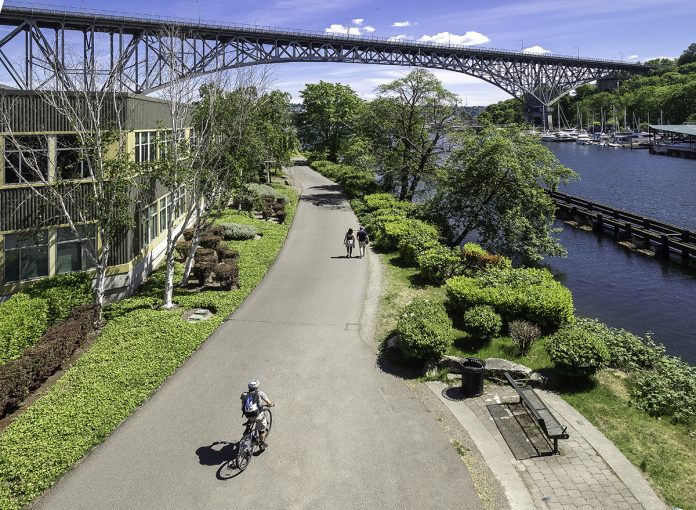 This article is the third in a series detailing Seattle Street Ends, or the hundreds of different places across the city where streets encounter a body of water. Bounded and divided by numerous fresh and salt bodies of water, Seattle has almost as many occurrences as there are east-west and north-south streets. The Seattle Department of Transportation (SDOT) has included 149 of them in its Shoreline Street Ends program, which seeks to improve shoreline access and enhance shoreline habitat. This post covers four Seattle Street Ends on the north shore of Lake Union and Portage Bay, as well as a bonus the new and lovely waterfront park just south of the University of Washington Campus. Previous posts in this series included Ballard and the north shore of the Ship Canal and West Seattle.
Continuing where the Ballard post left off, the following Street Ends are in Fremont and on the northern shore of Lake Union and Portage Bay and easily accessed along the Burke Gillman Trail. This collection of Street Ends has a distinct advantage of being adjacent to bridges, which provide great spots to view them in their larger context. They also offer distant views up and down the lake and bay as well as of downtown Seattle.
For those new to this series, a little more background on Seattle's Street Ends.
The program's goals are:
Help create great neighborhoods
Improve public access to and enjoyment of Seattle's shoreline
Enhance shoreline habitat
Encourage community stewardship of shoreline Street Ends
Support maritime industry
Responsibly manage private permits and deter non-permitted encroachments
A little over half of the Street Ends are defined by SDOT as 'worth a visit,' while the remainder are either 'not yet ready for visitors' or have 'no public access.' Street Ends are most heavily concentrated along the Ship Canal and Lake Washington but occur along each waterfront environment. Working with the city and neighborhoods to secure funding, pass legislation, and organize work parties, the non-profit and all-volunteer Friends of Street Ends help ensure Seattle's accessible Street Ends grow in number and those already serving visitors continue to thrive.
Street Ends vary in character from sandy beaches to docks wedged amongst shipyards and industrial uses. They are spacious and they are compact; some are easy to find, others require a bit of diligence. They support habitat for native species of flora and fauna as well as convenient places to launch a kayak, sailboat, or motorboat. Oftentimes, they are adjacent to waterfront parks, expanding upon those assets. They are as varied as Seattle's topography, and you can visit them any time.
The greatest section of the Burke Gilman Trail is centered on the Fremont Bridge. Be it Fremont's bustle, the tranquility of the canal and its slow-moving boats, the dynamic motion of its namesake bridge, or the grace of its much larger sibling, or the Aurora Bridge, walking and cycling along this route is delightful.
Street End #136, aptly named 'Fremont Bridge', is a simple affair, comprised of only a bench facing the canal yet one is not limited to this modest prospect. North of the bench, a scant fifty feet away, is a stairway leading to the bridge deck. This affords an expansive view of the Burke Gilman Trail, the Aurora Bridge, and Lake Union.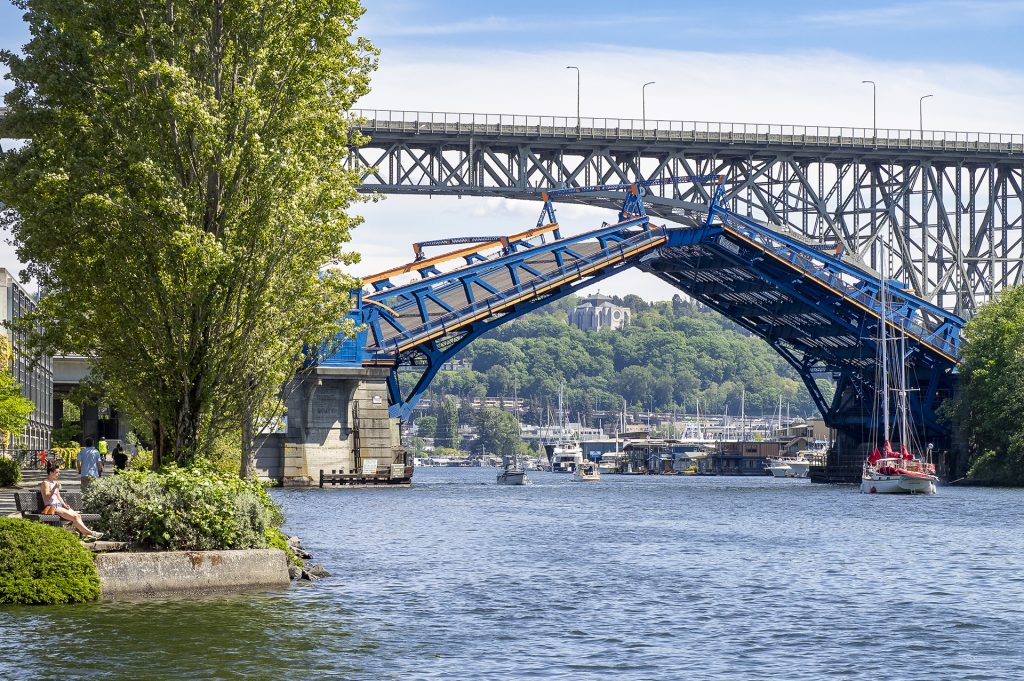 Sunnyside Avenue Northeast (Street End #135) is a working street end. Its large ramp is open for all to use, whether they are launching a motorboat, sailboat, or kayak. It is free of charge, and has a pier along its west side. Along its east side is the intriguingly-named Lake Union Hot Tub Boats, a private venture that offers year-round opportunities to enjoy the perennially chilly Lake Union while floating in blissfully hot water.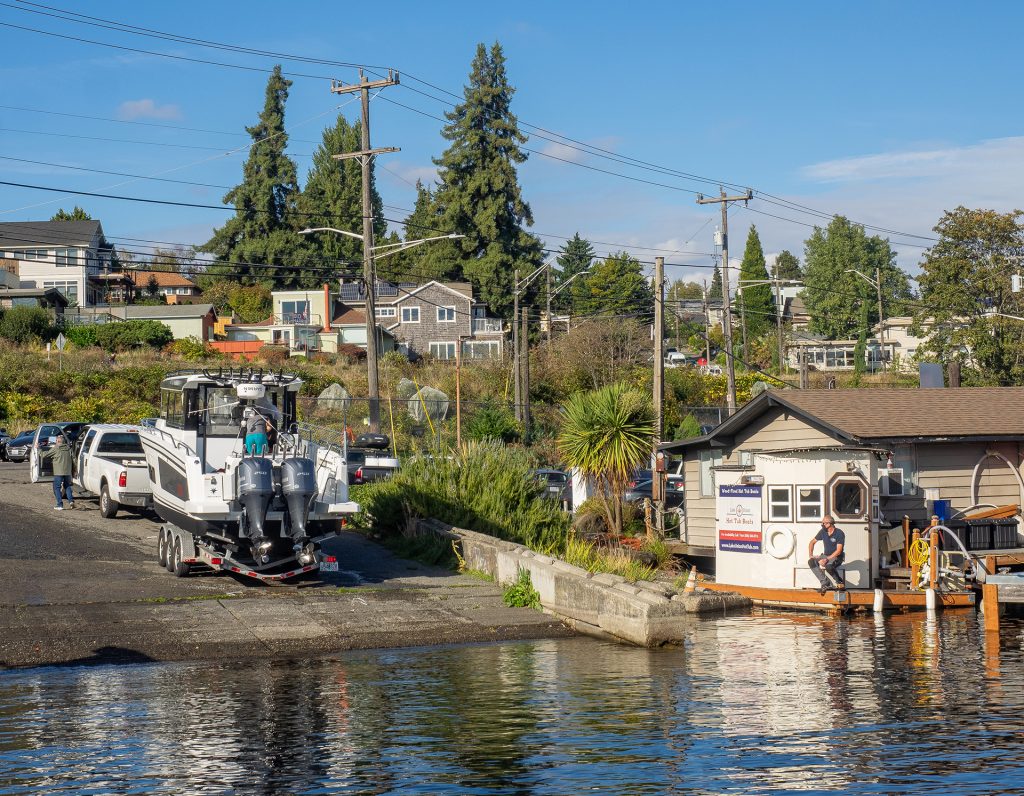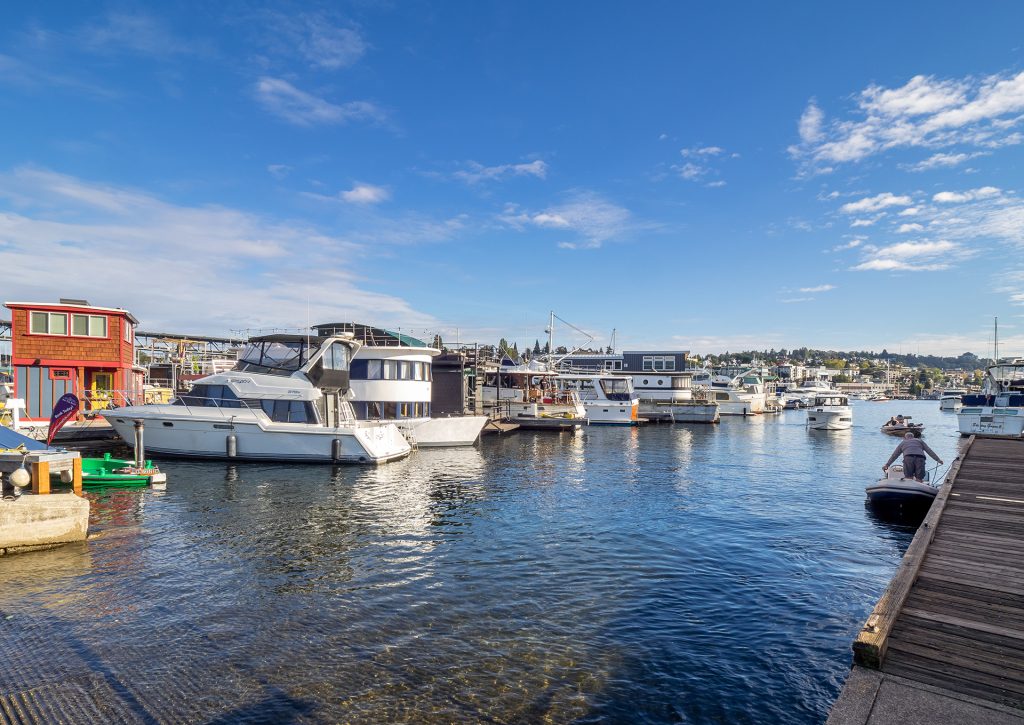 For fanciers of larger, ocean going ships, Latona Avenue Northeast Street End (#134) will have special appeal. Absent of furniture or shoreline access, this venue's attraction lies in being able to get in for a close view of working vessels. Often behind fences and secured in private marinas, it is a rare opportunity to see these rugged and patinaed ships up close.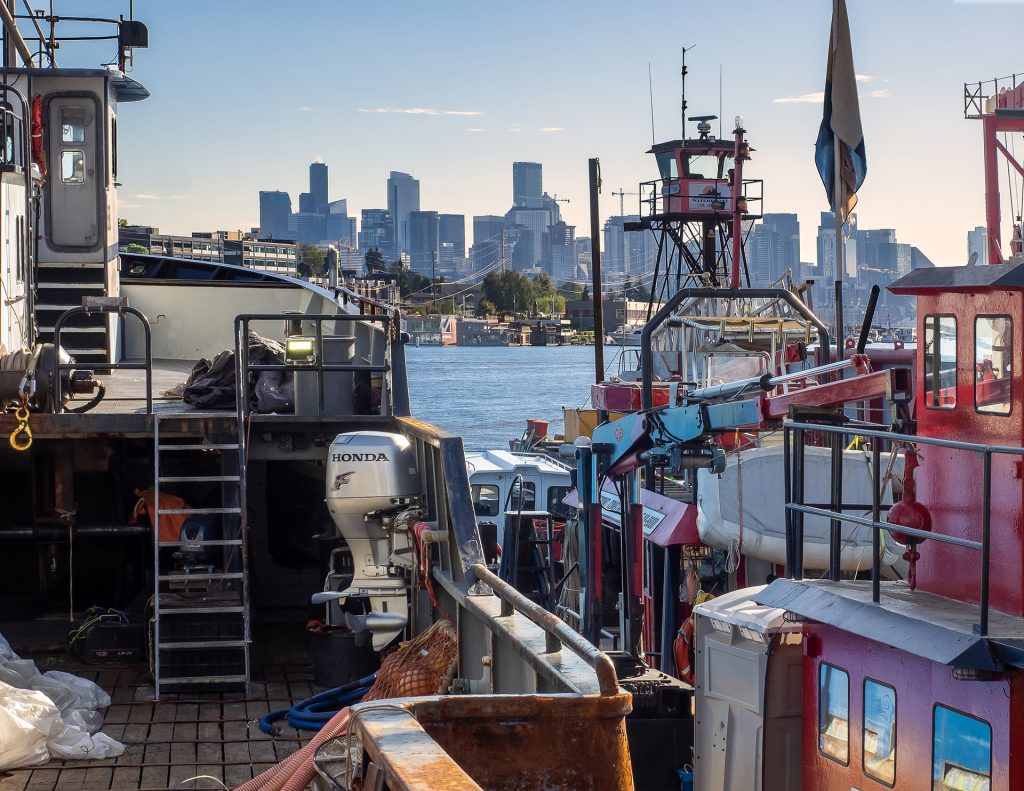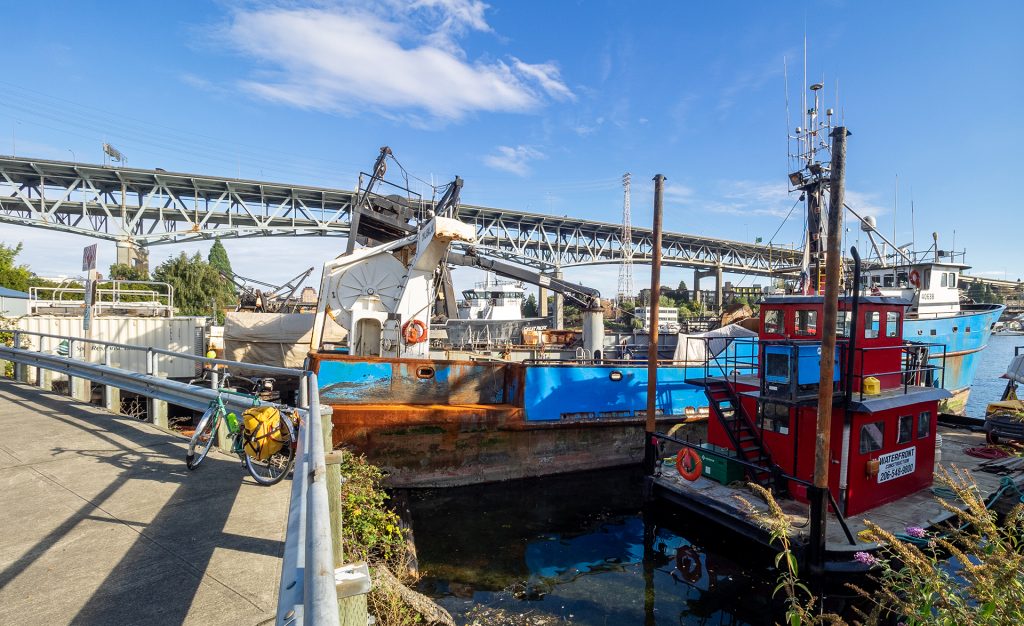 Tucked next door to the popular Agua Verde Cafe, Brooklyn Avenue Northeast Street End (#132), has picnic tables and seating from where to enjoy your still warm burrito or quesadilla. The Street End's boundaries are blended into two neighboring city parks and form a continuous strip of publicly accessible waterfront over a city block long: the University of Washington's Sakuma Viewpoint (named in honor of a UW landscape architecture professor) and Fritz Hedges Waterway Park (named after a long-term Seattle Parks and Recreation professional).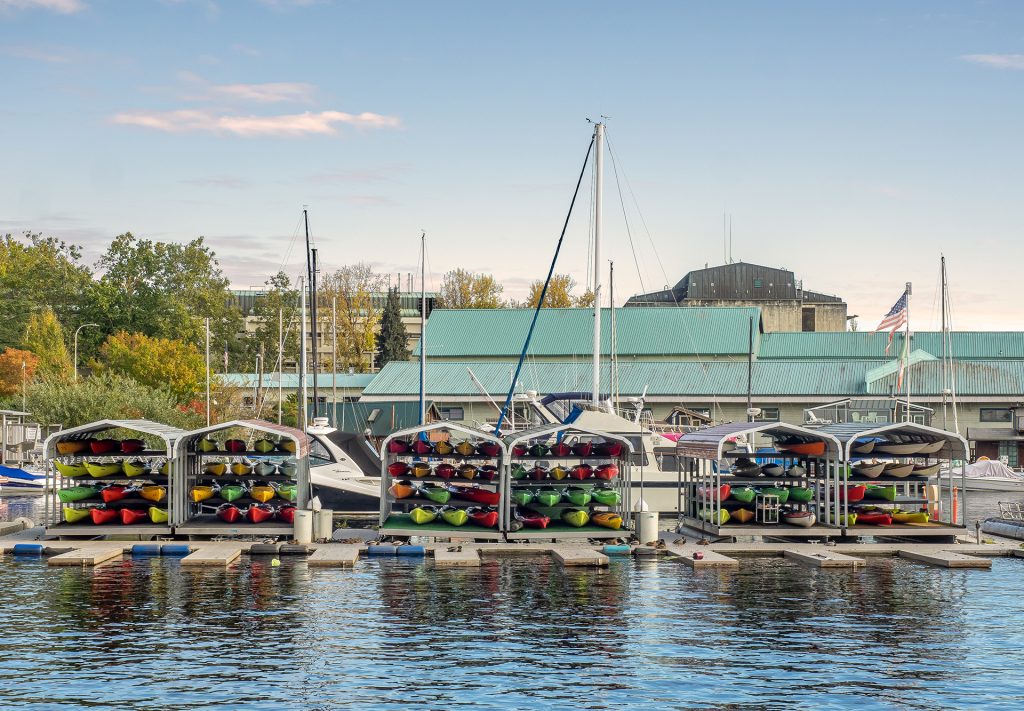 Although not a Street End, Fritz Hedges Waterway Park is welcome addition to Portage Bay and gives greater impetus to visiting Street End #132. The stunning design, by local practitioners Walker Macy, is on a site reclaimed from old University of Washington structures. Although using its own design language, cues for the yellow pier and diagonal terraces seem to be inspired by the adjacent bridges and sinuous shoreline (which has been restored as habitat), creating a park that is easy to admire.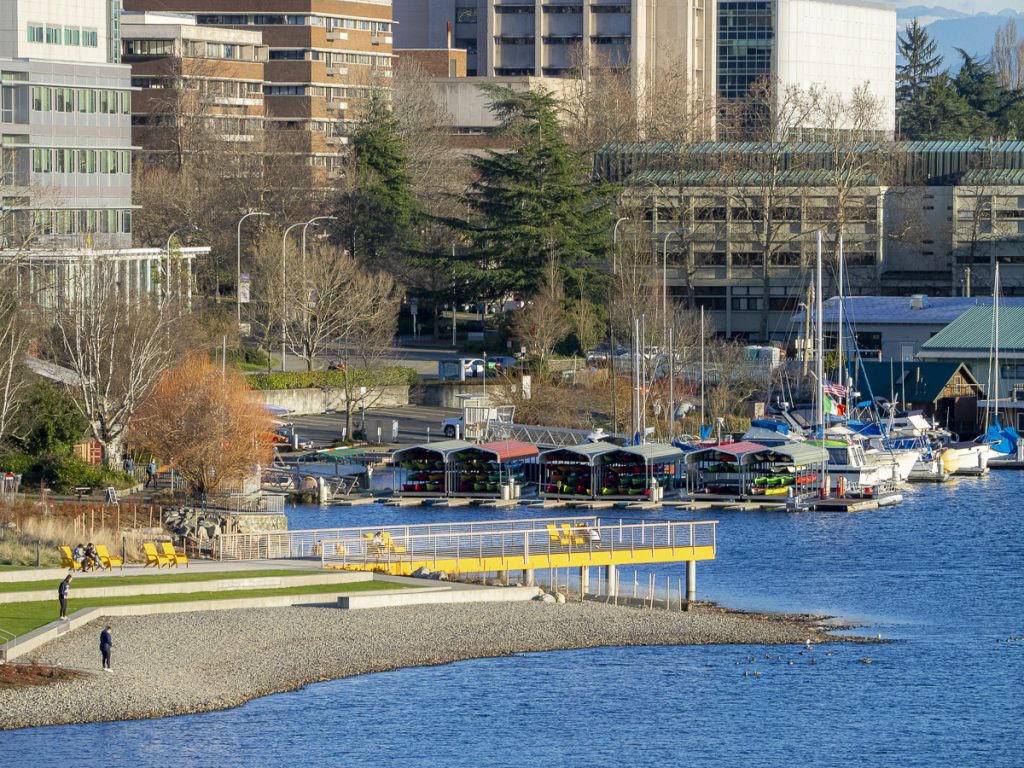 If you find this post inspiring, check out SDOT's interactive map of Street Ends to find out which ones are located in your neighborhood or a neighborhood you'd like to explore. You could also help further equitable access to Seattle's waterfront by becoming a Shoreline Street End Steward.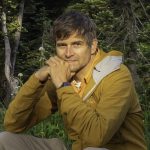 John Feit (Guest Contributor)
John Feit lives on Capitol Hill in Seattle, and volunteers with Friends of Street Ends, Lid I-5, and the Pike|Pine Urban Neighborhood Council (PPUNC).