For our April 12th meetup, The Urbanist is thrilled to host Marc Dones, chief executive officer of the King County Regional Homelessness Authority — the organization tasking with unifying and scale up the region's response to the homelessness crisis. King County estimated its homeless population was more than 40,000 in 2020, and different cities have taken very different approaches to grappling with that issue.
Dones (they/them pronouns) was appointed in April 2021 to lead the new agency guiding the regional response to homelessness. Dones has experienced housing insecurity and knows the social service system from the inside, as they noted in an interview with Ashley Archibald in South Seattle Emerald.
"I don't talk about this that often, but I'm a queer, nonbinary Black person who has significant mental health issues and also has experienced housing instability," Dones said. "So it was also a moment where I was like, I can finally take the things that I know from my life and start making them live inside a system."
Dones is a social entrepreneur, policy strategist, and social justice activist with over 10 years of experience in equitable systems transformation. Prior to taking on the role of inaugural CEO for the King County Regional Homelessness Authority, they were founder and executive director of the National Innovation Service (NIS), a consulting firm that helps governments redesign their approaches to supporting marginalized populations. Dones has also held leadership roles in social impact, policy and program design, and continuous improvement at the Center for Social Innovation (C4 Innovations), and is a faculty member at the School of Visual Arts (SVA). They hold a degree from NYU in Psychiatric Anthropology and are an experienced equity trainer.
Much of the responsibility to fund homelessness services, shelter, and permanent supportive housing has fallen on Seattle, but the hope is that will change. King County Executive Dow Constantine's Health Through Housing program, which converts hotels into supportive housing using sales tax revenue, was a step in that direction, but eight cities opted out of the countywide effort to apply their funds locally on their own terms. Siting those projects has proved controversial in some cities — such as a recent effort in Kirkland demonstrated. To its credit, the County has persisted thus far.
Still, scaling up deeply affordable supportive housing isn't happening fast enough. To make matters worse, widescale zoning reform — which would temper housing price increases and open up more affordable housing development opportunities — has eluded most cities in King County, and statewide efforts failed again this session.
Our conversation with Dones will start at 6:30pm on Tuesday April 12th. The event is free and all are welcome — though we encourage folks to donate to support The Urbanist's programming if they are able. Watch the video embedded above or our Youtube page.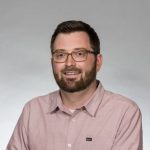 Doug Trumm is publisher of The Urbanist. An Urbanist writer since 2015, he dreams of pedestrianizing streets, blanketing the city in bus lanes, and unleashing a mass timber building spree to end the affordable housing shortage and avert our coming climate catastrophe. He graduated from the Evans School of Public Policy and Governance at the University of Washington in 2019. He lives in East Fremont and loves to explore the city on his bike.