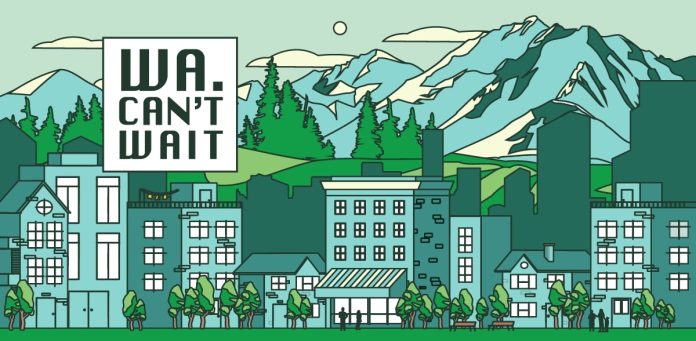 In the blink of an eye, the 2022 WA Legislative Session has come and gone. Despite the devastating, 11th hour death of HB 1099, our bill with Rep. Davina Duerr (D-Bothell) to add climate change planning to the GMA, this was still one of Futurewise's most successful legislative sessions of all time.
Although we still have work to do to ensure that vital climate planning requirements are incorporated into the comprehensive plans of the counties and cities with 2024 updates around the corner, there is so much worth celebrating as we reflect back on this session. So, let's take a moment to review what went down.
Here's our 2022 WA Can't Wait Legislative Wrap-Up:
14 years later, the GMA's 'Sprawl Loophole' is finally closed!
First introduced in 2008, SB 5042 is finally on its way to the Governor's desk. Words can hardly express how excited we are to see this bill pass.
SB 5042 closes a loophole in the Growth Management Act that previously allowed for growth in rural landscapes that does not comply with the GMA. SB 5042 ensures that new development will stay concentrated in designated urban growth areas, places where homes are easily connected with transit, jobs, and public services.
Curtailing the veto power of community municipal corporations.
We've taken an important step to protect our work to advance housing affordability, which started last year with HB 1220, by passing HB 1769. This bill ends the veto power of municipal corporations over local housing policy. Once signed into law by the Governor, HB 1769 will remove a barrier to the full implementation of critical actions to address income and race-based housing discrimination, ensuring that we're able to adopt a range of housing options affordable to people at every income level in all Washington communities.
A landmark year for good land-use legislation.
In a typical legislative session, our Futurewise staff spends most of their energy trying to kill bad land-use bills. This year, the scales shifted. In addition to SB5042 and HB1769, our staff helped to pass 4 other land use bills that are on their way to the Governor's desk. Here's a quick roundup:
Historic investments in local planning
We would be remiss if we didn't also mention the operating budget. This year, the WA State Legislature has appropriated $10 million in general funding to help local jurisdictions in their planning efforts, including for implementation of HB 1220. Funding local governments to do this critical planning work will result in better outcomes and this sets the stage for important next steps in the planning process.
HB1099 slips through our fingers, once again
What would have been one of the biggest and most important updates to the GMA in 30 years once again slipped through our fingers in the last hours of the 2022 legislative session.
As a reminder, HB 1099 is our bill with Rep. Duerr that would have added a new climate change element to the GMA and required:
All GMA planning counties and cities to plan for the impacts of climate change. In this planning, jurisdictions would plan to protect people, especially our most vulnerable, and ecological systems from climate hazards, like sea-level rise, wildfires, and extreme heat;
Our largest and fastest-growing counties and cities to reduce their greenhouse gas emissions and vehicle miles traveled by choosing from a list of actions developed by the Department of Commerce;
Planning to be guided by environmental justice principles by prioritizing emission reductions and resiliency actions in overburdened communities that disproportionately suffer from compounding environmental and climate impacts.
Despite having the support of 36 local elected officials, 2 tribal governments, several cities, 7 labor unions, over 70 climate and housing justice organizations, and thousands of individual constituents, the WA House of Representatives failed to take the final step to vote YES on HB1099 on the final day of the legislative session.

The bill arrived back in the House chamber after what can only be described as a tumultuous path through the legislative process. HB 1099 was one of the first bills passed out of the House of Representatives at the beginning of the legislative session. As it moved through the Senate Housing and Local Government Committee, it picked up significant environmental justice provisions. Then, an amendment introduced in the Senate Ways and Means Committee gutted the bill of nearly all mention of climate change and the requirement that our fastest-growing jurisdictions reduce their vehicle miles traveled and greenhouse gas emissions. This watered-down version of the bill passed the WA Senate, at which point it was referred to a Conference Committee. This committee was comprised of select members of the House and Senate who were tasked with reconciling the two different versions of the bill that passed out of each chamber.
Thanks to Rep. Duerr, Rep. Fitzgibbon, Sen. Lovelett, and an outpouring of support from stakeholders across the state, the version of HB 1099 that passed out of the Conference Committee re-incorporated the critical climate mitigation elements that had been scrubbed out, and also included housing provisions from Rep. Batemans' middle housing bill (HB 1782) that would have allowed jurisdictions to meet their first round of reduction requirements by building denser housing near transit corridors.
Once the conference committee passed this updated version of HB1099, the House and Senate needed to vote YES on last time to pass HB 1099 law. Around 6:30pm on March 10th, the last day of the session, the Senate passed this updated version, leaving the House with several hours to pass a bill that they already voted on and passed earlier in the session. Yet, they let the clock run out.
And just like that, a bill that should have been a slam-dunk for the legislature — policy that addressed the housing, climate, and environmental justice crises plaguing our state — did not make it over the finish line.
We are still trying to tease out exactly how HB 1099 met its ultimate demise, but one thing we know for certain is that along this entire journey, the Washington Realtors and the BIAW (Building Industry Association of WA) fought tooth and nail to bring down this bill with disingenuous arguments that we cannot tackle to climate crisis before we address the housing crisis. We, of course, know that these crises are deeply interconnected and we must address them in tandem. We're fighting for a climate-resilient future where we connect new housing development with transit and jobs, instead of clinging to past development patterns of sprawling, single-family homes.
Rest assured that Futurewise, along with our coalition of partners and advocates, is not giving up on this legislation. We are currently exploring every option to ensure that these climate provisions are still incorporated in the 2024 comprehensive plan updates for King, Pierce, Kitsap, and Snohomish Counties. We will need your continued support to make this happen, so stay tuned for our next steps.
Our success is your success
Although we are still gutted by the loss of HB 1099, words cannot describe our gratitude for the incredible coalition of organizations, individuals, and champions in the legislature that rallied to get this incredible bill so far and helped us to pass so many other important land-use bills in 2022.
The feelings of community, conviction, determination and hope that we get from our WA Can't Wait family will continue to drive us forward in our fight for a more livable, resilient, equitable, and affordable Washington for all. We cannot wait to continue working alongside you in the months and years to come.
Onward, in hope,
Jamie Ptacek
Lead Organizer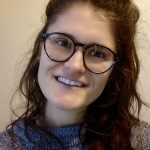 Jamie Ptacek is lead organizer at Futurewise. She graduated in 2017 from Bowdoin College with a degree in Environmental Studies and Earth and Oceanographic Science. She is interested in issues at the intersection of climate change and environmental justice, specifically related to the global food system. She has worked in climate science research, outdoor education, organic farming and as a yoga instructor and artist.