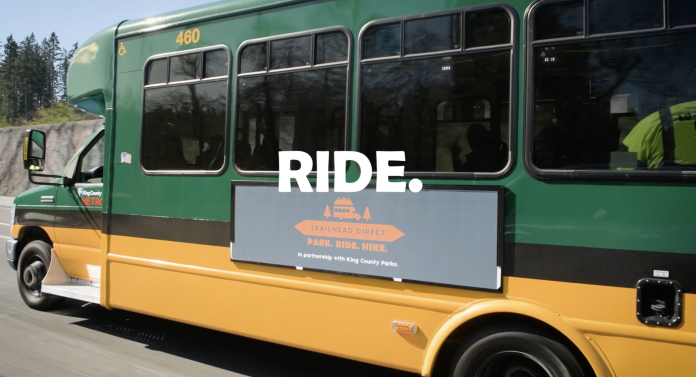 Yesterday King County Metro announced the return of Trailhead Direct, an express bus service from centrally located transit stations to hiking trailheads on the Eastside. But, due to the ongoing shortage of Metro bus operators, only one route will operate this year, with even fewer trips than were able to be provided last season.
"As King County Metro continues to experience workforce shortages that affect their ability to deliver service, King County Parks and King County Metro worked together closely to monitor and assess how to best bring back the Trailhead Direct service," a blog post announcing the upcoming season noted.
The 2022 route will be one between Capitol Hill's light rail station and Mount Si, with stops in First Hill, Downtown Seattle, Eastgate Freeway Station, North Bend, and three trailheads around Mount Si. The first day of operation this year will be Saturday, May 28th, with buses running every Saturday and Sunday until Sunday, September 11. Monday holiday service will also be offered on Memorial Day (May 30), the Fourth of July, and Labor Day (September 5).
Riders can catch one of ten eastbound trips to reach a trailhead in the morning starting at 7:39am; that's six fewer outbound trips than were offered last year. In the opposite direction, 13 trips take riders back to the westside, with the final trip leaving the Mount Teneriffe trailhead at 6:35pm.
Trailhead Direct charges regular Metro fares. For adults (aged 19 or older), the standard fare is $2.75. Reduced fares for youth (aged six to 18) and ORCA Lift are $1.50 and for Regional Reduced Fare Permit holders (seniors and disabled persons) are $1.00. Children aged five and younger ride for free. Riders can use their ORCA cards, cash, or the Transit GO mobile ticketing app to pay for rides. While Trailhead Direct is useful for trailhead access, riders aren't required to go hiking and can use the transit van service for general trips.
Trailhead Direct launched in 2018 as a pilot program; by 2019 Metro was operating four different routes. The service puts hiking trails in the Cascades within reach for those without access to a car and provides an alternative for those seeking to avoid the headache of jampacked trailhead parking lots. Local leaders, such as King County Executive Dow Constantine, heralded the program's success.
"Our popular transit-to-trails service has succeeded in many different ways. We have made our spectacular mountain forests accessible to more people, reduced dangerous overcrowding at popular trailheads, and made it easy to hike without having to drive or park," Constantine said back in 2019.
After the service took 2020 off due to the pandemic, two routes returned for 2021. Many transit-oriented hikers and car-free folks were hoping to see Metro build on last year's slow return to full service but the operator shortage, which is impacting transit agencies across the country, has dashed those hopes. The agency was hoping to add tens of thousands of additional service hours to its countywide network this past March, but had to put those plans on hold as it struggled to staff to the service level it was already offering. A niche amenity like Trailhead Direct, which reduces demand for parking lots at trailhead and makes accessing popular Cascade hikes more doable for carfree people, has taken a backseat to meeting service expectations on the county bus network.
Of course, Trailhead Direct isn't the sole way to reach trails via transit in the Seattle metro area. Sound Transit's route 554 gets very close to the Tiger Mountain trailheads, with a little bit of walking required. In 2019, Curbed Seattle created an even bigger list of ways to access hiking via transit in the region.
Seattle's largest parks also have reasonably good transit access and some surprisingly good hiking trails for urban parks. Routes 33 and 24 provides access to Discovery Park, RapidRide D and Route 28 serve Carkeek Park, RapidRide C serves Lincoln Park, Routes 62 and 75 serve Magnuson Park, and Route 50 serves Seward Park. Access to Seward Park will also be improved by the City's move to open Lake Washington Boulevard to people walking, rolling, and biking and restrict car access on select weekends.
While it's a big disappointment to not see a bigger increase in direct trailhead service this year, the return of the Capitol Hill to Mount Si route is sure to provide many people with an invaluable way to access the world-class parks that are so commonly accessed solely by driving. And that's worth celebrating.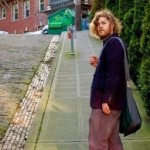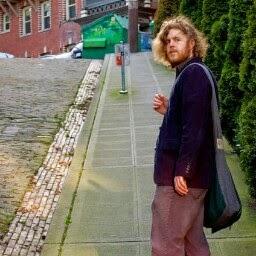 Ryan Packer lives in the Summit Slope neighborhood of Capitol Hill and has been writing for the The Urbanist since 2015. They report on multimodal transportation issues, #VisionZero, preservation, and local politics. They believe in using Seattle's history to help attain the vibrant, diverse city that we all wish to inhabit. Ryan's writing has appeared in Capitol Hill Seattle Blog, Bike Portland, and Seattle Bike Blog, where they also did a four-month stint as temporary editor.