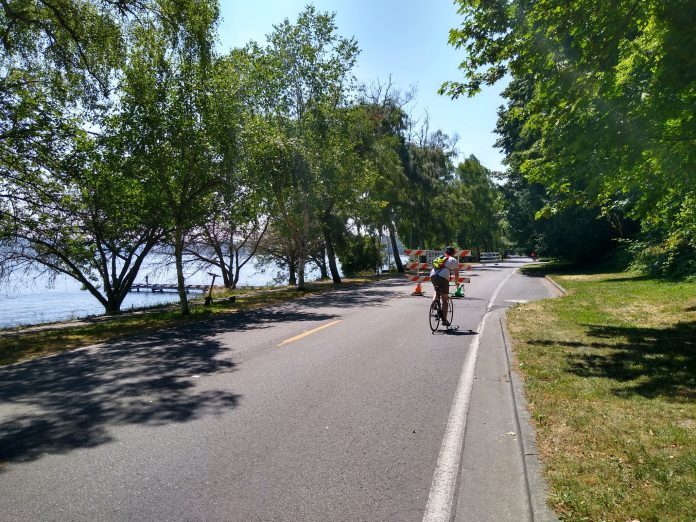 The weekend car-free open street will launch on Friday, May 20 by 7:00pm.
The Seattle Department of Transportation (SDOT) has announced that, for a third year in a row, Lake Washington Boulevard between Mount Baker Beach and Seward Park will be opened to people who are walking, biking, or rolling and closed to motor vehicles in the late spring and summer. In 2021, the open street was in operation every weekend but the program didn't kick off until July. This year, ten weekends will host an open street, two in every month from May to September. Those weekends include Memorial Day, Labor Day and the Fourth of July where the barricades will stay in place until 7:00am Tuesday morning.
Prior to this announcement, it was not clear whether a Lake Washington Boulevard open street program would be continued by the incoming Harrell Administration at all — a spring break open street tradition that had been started in 2021 was not continued this year — but the concept does have an ardent supporter at city hall in Councilmember Tammy Morales, who represents District 2 where the open street segment is located.
Nonetheless, an intermittent open street schedule in 2022 amounts to a scaling back of what was in place in 2021, when the open street was in place every weekend, albeit for a shorter overall window. People looking to use the open street will have to check a calendar, rather than knowing they can find a friendly place to walk or bike on any weekend day. Intermittent closures also discourage the route from being used for regular trips, for example weekend commuters who'll have to decide whether to use a different route on the off weekends. A Lake Washington Boulevard that is safe automatically becomes the longest protected bike route in the entire southeast quadrant of the city.
A lakeside boulevard filled with speeding sports cars, swerving inebriated motorists, and cyclists on the other hand, is a wreck waiting to happen. The City's refusal to make the three-mile segment a permanent open street also means temporary barricades and signs will be used instead of more durable diverters, signs, and bollards. Those temporary signs and barricades have been prone to sabotage and flaunted by scofflaw motorists, which has endangered some people using the open street and kept it from living up to its full all ages and abilities potential.
The dates the open street will be in place are: May 20-23 and 27-31, June 10-13 and 24-27, July 1-5 and 15-18, August 12-15 and 19-22, and September 2-6 and 16-19. Expect barricades to go up by 7:00pm on Friday evenings.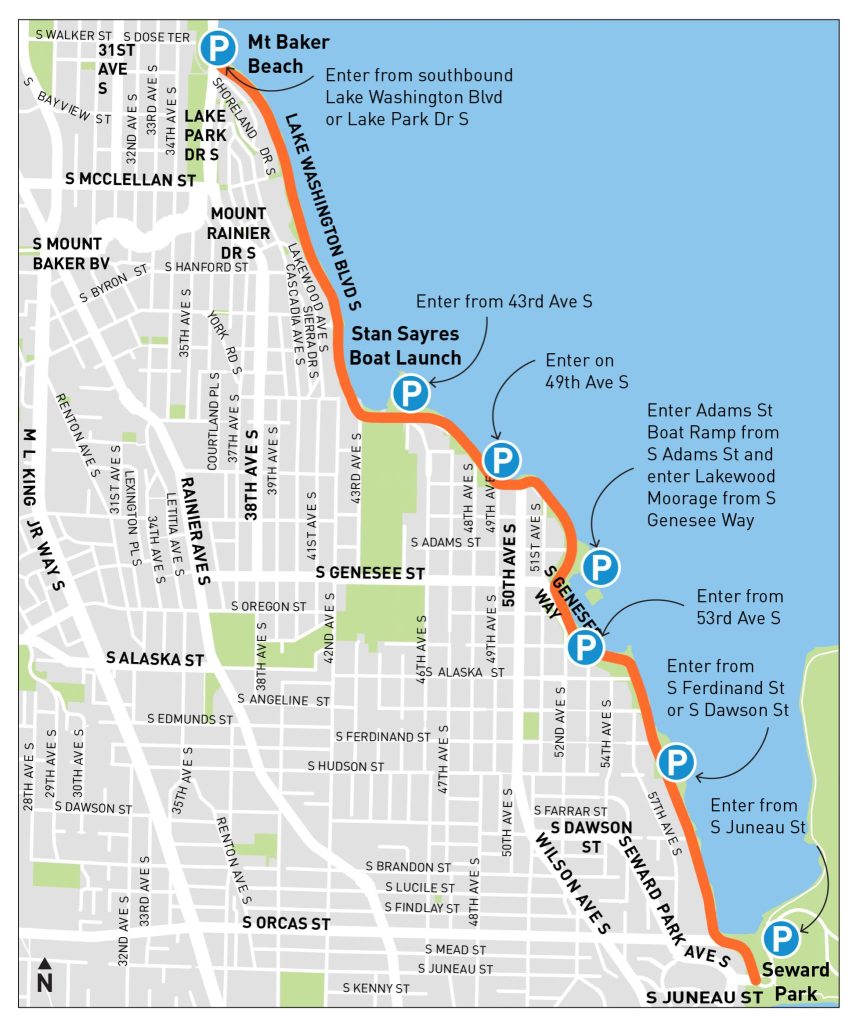 At the same time that SDOT moves forward with weekend closures in 2022, the department is also starting an outreach process around what creating expanded space to walk and roll on Lake Washington Boulevard will look like in the long term. That outreach is largely taking place due to a $200,000 budget allocation this year spearheaded by Morales.
"We are designing the outreach and engagement process from the ground up," SDOT announced in a blog post Monday. "We have asked a group of Southeast Seattle community members that represent long-time residents, people that ride bicycles, and neighborhood community organizations to help us design a community outreach process that will kick off this summer. We hope you will participate in the engagement activities when they start this summer."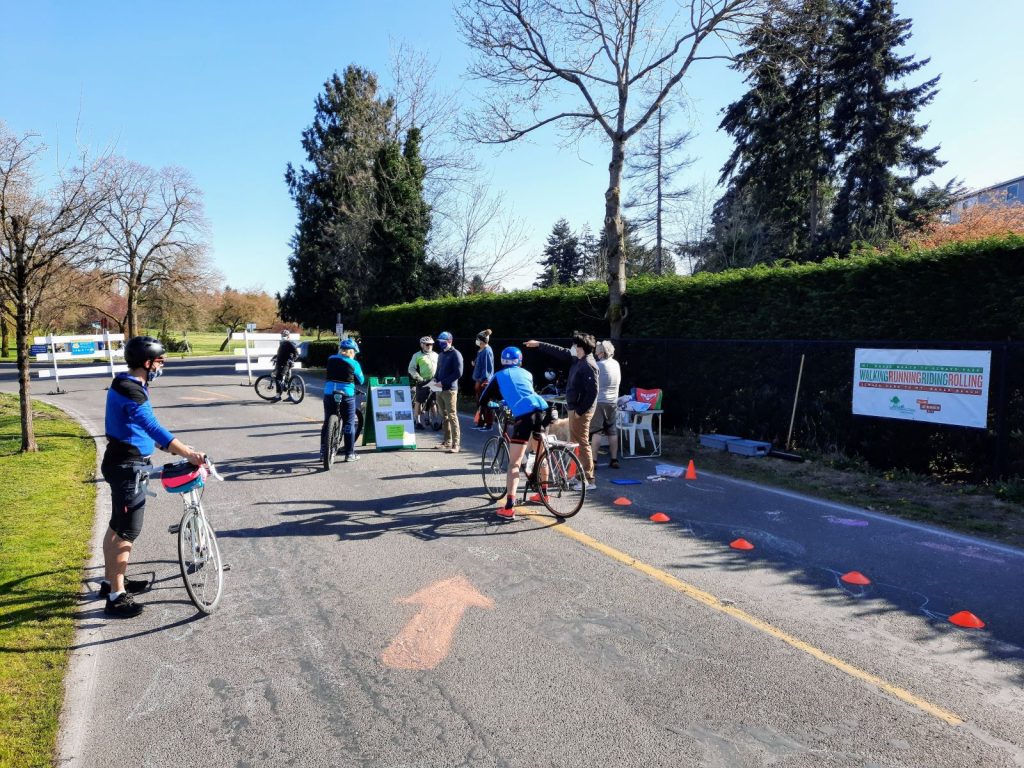 Last year, SDOT conducted a survey of nearly 7,000 people, asking what Lake Washington Boulevard should look like during that summer: the overwhelming majority (65%) of respondents said they'd like the street to be open for active uses for the entire stretch between Mount Baker and Seward Park, every single day. That answer was also the response from the majority of people who lived just in the ZIP codes adjacent to the street. Meanwhile, a Seattle Times survey found Lake Washington Boulevard was the most popular open street in town. But SDOT framed the weekend-only closure as "striking a balance" between those who'd like to use the open street to walk or roll and those who'd prefer to drive on the street to save a few minutes cutting across town.
It looks like this next phase of outreach is putting aside that past public engagement and starting over. Any permanent changes to Lake Washington Boulevard will need to have solid community buy-in, but going back out and redoing the outreach after coming up with results that change the status quo is becoming something that's expected within SDOT. Outreach on Beacon Hill's north-south protected bike lane took a year longer than the department had anticipated only to come up with the same result that had initially been produced.
The ten weekends this year are sure to be enjoyed by people who have been missing the Lake Washington Boulevard open street and surely a few people who haven't been able to experience it. Moving forward, it's a very good thing that this project has a champion on the city council.
"South Seattle has constantly been left out of the conversation when it comes to increasing safety in mobility," Councilmember Morales was quoted as saying in SDOT's announcement post. "There are over four thousand miles of road in this city, and less than one percent of it is actual protected bike infrastructure. I'm excited to see positive changes that will increase pedestrian safety moving forward, and I'm proud our office was able to secure this funding and ensure that there will be a participatory process to engage our community members."
If past results are any indication, the public support for a Lake Washington Boulevard everyone can use will be overwhelming.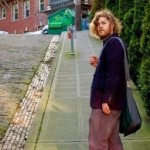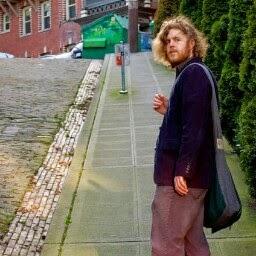 Ryan Packer lives in the Summit Slope neighborhood of Capitol Hill and has been writing for the The Urbanist since 2015. They report on multimodal transportation issues, #VisionZero, preservation, and local politics. They believe in using Seattle's history to help attain the vibrant, diverse city that we all wish to inhabit. Ryan's writing has appeared in Capitol Hill Seattle Blog, Bike Portland, and Seattle Bike Blog, where they also did a four-month stint as temporary editor.