Work from Bellevue's Planning Commission will face additional deliberation from City Council, as some members seek to add further restrictions to the siting of supportive housing in single-family neighborhoods. Additionally, city leaders heard members of the public list their priorities for funding in the city's upcoming budget.
Permanent Supportive Housing
In late April, Bellevue's Planning Commission decided on their final recommendations for the city's implementation of HB 1220. Although the proposal brings the city in compliance with the law by allowing supportive, transitional, and emergency housing in more districts, housing advocates say that restrictions recommended by the Commission would add procedural delay that could prevent housing from getting built. In particular, groups strongly criticized the requirement for a Conditional Use Permit for certain types of emergency housing. They also claimed that adding a Code of Conduct, Safety Plan, and Operating Procedures to the application process for supportive housing in single family zones would serve to stigmatize residents and delay projects' approval.
Councilmember Jennifer Robertson, who is the liaison to the Planning Commission and accompanied most of the body's process over the last several months, did not believe the restrictions went far enough. In her comments Monday evening, she expressed support for the Commission's proposal but said she would propose amendments at a later meeting to add maximum occupancy requirements, provisions for providers to coordinate with the city's police department, and reduce the density at which providers could build. Robertson pointed to ordinances in Redmond's land use code as justification for her position, citing in particular Redmond's requirement for a minimum half-mile separation between permanent supportive housing sites. She claimed that she wasn't necessarily supporting the provisions but describing them as "robust."
Last summer, Robertson spearheaded an initiative to add similar restrictions to supportive housing in the city's land use code. Had it been successful, the directive could have required organizations to provide particular services, prescribed staff to resident ratios, and mandated a neighborhood outreach process. Fellow Councilmembers and providers noted at the time that such requirements in the land use code could restrict projects from getting built, and staff ultimately advanced a suggestion by Councilmember Barksdale to instead incorporate best practices into a guide which could be referenced by providers but would not be required. Robertson's proposal seems to renew some of the requests already deliberated last year by Council. Staff also noted how supportive housing facilities already in single family neighborhoods have not led to significant impacts to surrounding residents, which calls the need for these requirements into doubt.
In a strong (albeit indirect) rebuke of Councilmember Robertson, Councilmember John Stokes expressed frustration at the desire to amend the Commission's work, which took several study sessions over multiple months. He criticized attempts to implement additional barriers to housing for "people who could be somebody's father, somebody's kid, who need help," and connected them with a pattern of exclusion that Bellevue has a reputation for. "Anything that tightens [the ordinance] to the extent that it keeps people out and keeps people who need help from getting help, I just can't support that," Stokes said.
Council will next discuss the proposed ordinance in June, at which point Robertson will bring forward her amendments for consideration. Staff will also come back with more information on Redmond's codes, separation requirements for supportive housing, and community engagement approaches.
Budget Testimony
Monday evening also provided the first opportunity for community members to share their feedback on priorities for the city's upcoming biennium budget. Like other cities, Bellevue's budget process includes two parts: a two-year General Fund, which includes funds for staff and city operating costs, and a seven-year Capital Improvement Program (CIP), which mainly funds infrastructure projects in the community. Although the comment session seemed to be plagued with technical issues, representatives from Eastside for All and People for Climate Action (PCA) Bellevue were able to speak about cross-cultural engagement and environmental stewardship, respectively.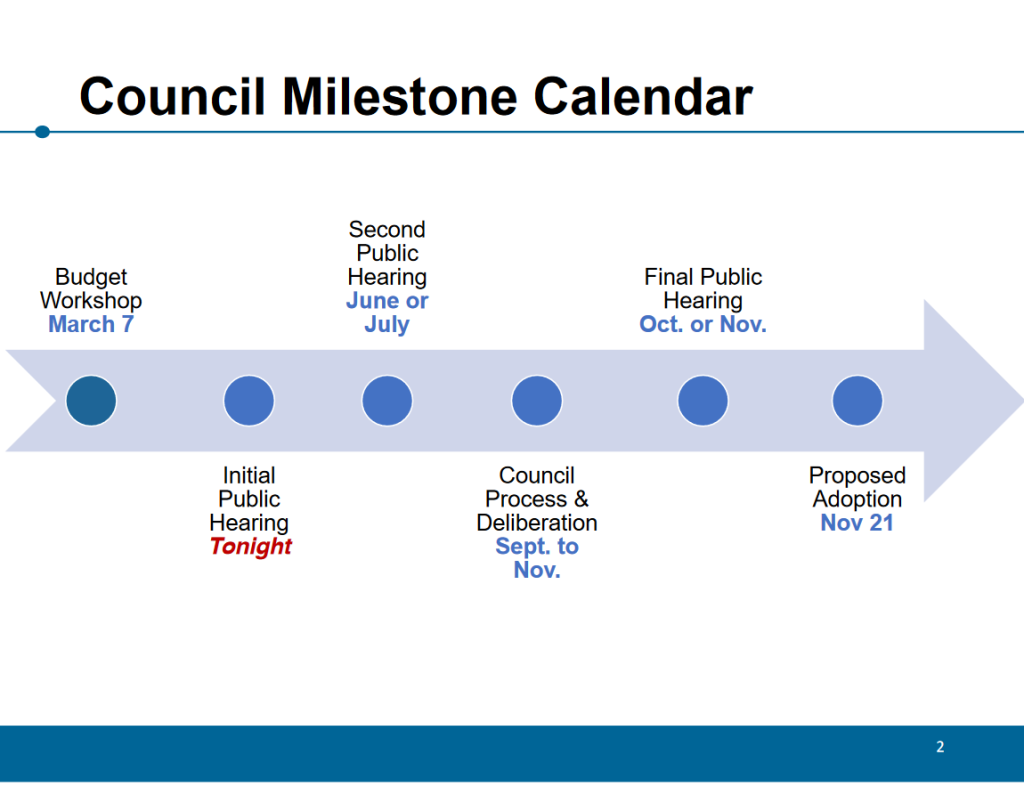 During last year's mid-biennium budget update, PCA Bellevue strongly pushed for increased funding for the city's environmental stewardship plan. In a presentation to City Council, the group noted that Bellevue spends significantly less for sustainability programs than other similar cities nationwide. Members coalesced around a request to add three additional staff to environmental stewardship implementation at a $400,000 annual cost, but their plan was not to be. Even with over a dozen community members speaking in support of increased sustainability funding at a November public hearing, Bellevue City Council left the work for this year's budget cycle. However, choosing to wait has accrued interest — members of the group are now asking for $2 million in annual funding for sustainability implementation.
It remains to be seen how much of this request will be incorporated into City Manager Brad Miyake's draft budget proposal, due to arrive this fall.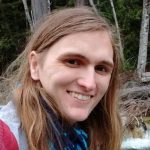 Chris is a UW Environmental Sciences graduate who moved to Bellevue in 2015. When he's not busy being an urbanist fox on the internet, he's working on the Eastside to support efforts reducing greenhouse gas emissions and going to city council meetings to denounce the hegemony of automobile infrastructure. Follow him on Twitter at @Deutski1.