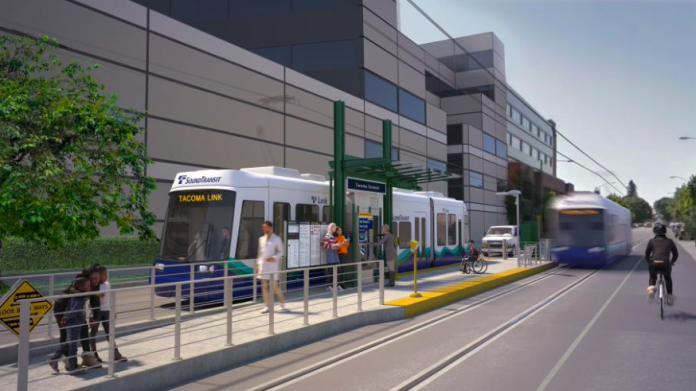 Urbanist reporter Kevin Le wrote the authoritative guide to Tacoma's Hilltop light rail expansion, a 2.4 mile extension to Line T that opens up a whole swathe of central Tacoma to frequent transit service starting in early 2023. Now on July 9 at 10:30am, he is leading a walking and transit tour of the Hilltop extension that readers of the The Urbanist should mark on their calendars.
Focusing on the possibilities created by transit expansion, the tour will take a close look at dynamic central Tacoma neighborhoods while sharing their history and discussing important topics like increasing walkability and transit access, fostering equitable community development, and creating more opportunities for affordable housing and commercial space.
We will begin in the Hilltop neighborhood at Martin Luther King Jr. Way and S 19th Street and conclude at Union Station, with the option to hang out at 7 Seas Brewery and Taproom afterward.
The entire tour will be about 1.5 miles with minimal elevation change and wheelchair accessible, although some sidewalks may be difficult for some to traverse depending on slope. Come prepared to ride the Sound Transit T Line light rail as well. Hats and water recommended due to summer heat.
Please join us! This educational tour is free and open to the public, although donations are greatly appreciated to support our journalism, advocacy, and educational events. We hope to see you there!