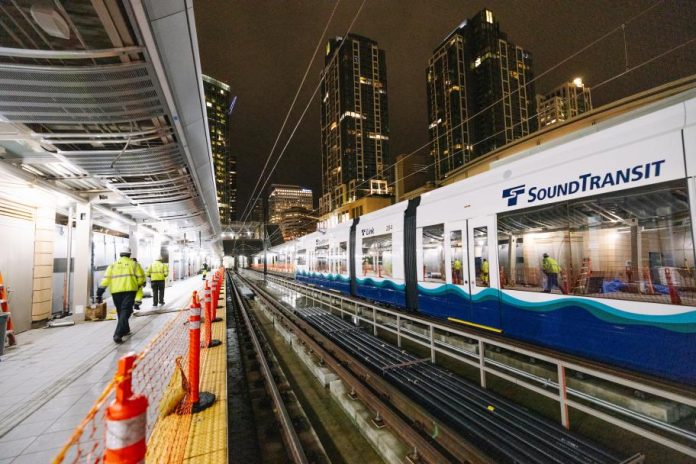 An open letter to Julie Timm
Hello and welcome Julie Timm, soon-to-be Sound Transit CEO:
As you prepare to step into your new role as CEO of one of the nation's most rapidly expanding transit agencies, The Urbanist editorial board wants to congratulate you. We're excited for the Sound Transit Board to consider your nomination at its meeting today (June 23rd).
Because details about the selection process were kept under wraps, we don't know who your competition was, but we can say that we hear good things about your body of work, from your stint as chief development officer at WeGo Public Transit in Nashville to transit leadership positions in North Carolina and most recently Richmond, Virginia. While the agency you currently helm doesn't operate any light rail, it sounds like its bus rapid transit line has been a success.
As you may have been warned, things can work a little differently in this damp Northwestern corner of the country than they do elsewhere. If you haven't yet, we recommend that you take a moment to search terms like "Seattle Process," "car tabs," "craziest WA ballot initiatives," and maybe most importantly, "Tim Eyman, office chair thief." This foundational knowledge will be useful to you as you start getting things into shape over at Sound Transit (ST) headquarters.
But there is so much more to learn about where things stand with ST and the public, and we want to do our part to get you up to speed. Think of this as a message from a welcoming committee who is every bit as passionate about transit as you are, and who really want to see you and your agency succeed. After all, if we manage to pull off rapid transit expansion successfully here, a new standard could be set for the rest of the country, which would be a fantastic gift for millions of current and would-be transit riders, as well as our cities and our planet as a whole, given the rapid march of climate change.
At this point you might be thinking that accomplishing a feat of this magnitude will require superpowers — and if you are superhuman, that is very convenient for everyone. But, in case you're just a regular human like us, here our biggest keys to success that we've gleaned over the course of a decade of closely covering Sound Transit plans and policies.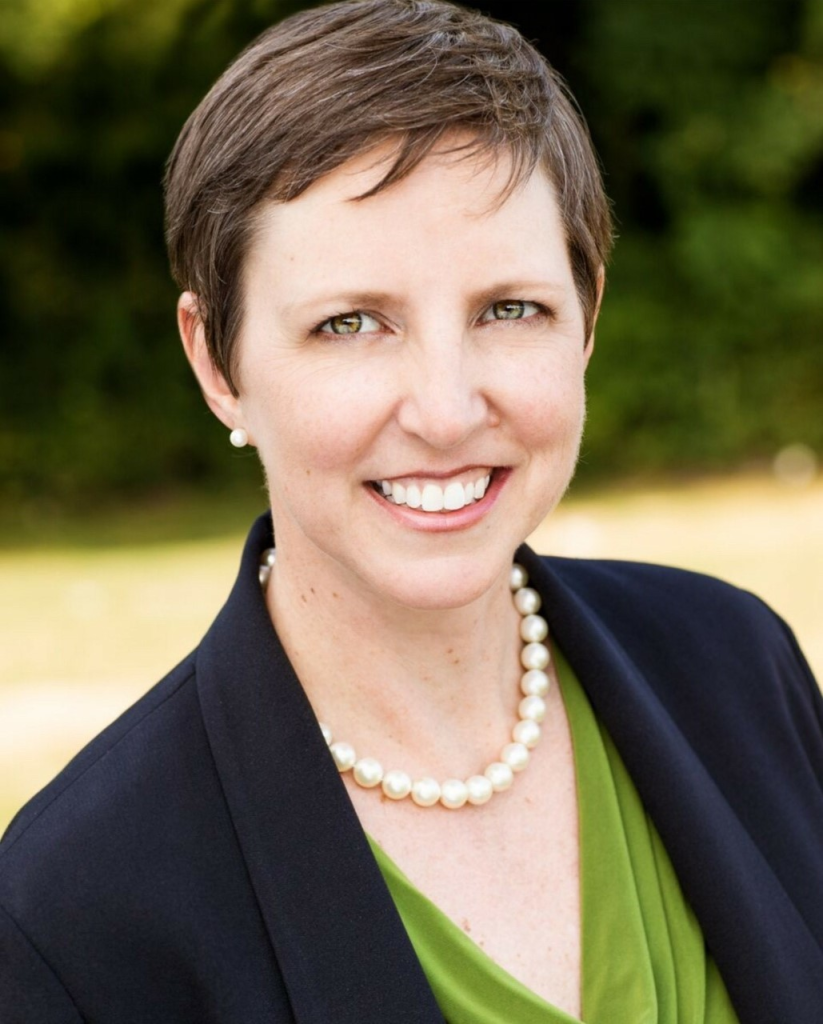 Focus the agency on rider experience.
Many riders have expressed feeling cut out of decisions and completely unheard by the board and agency. The agency must engage riders more frequently and make it clear it's factoring them into decisions. The new CEO should commission a rider experience board to vet new policies and programs and filter up issues to be addressed. Many transit advocates worry that Sound Transit sees itself as a construction company rather than seeing perfecting transit service quality as key to what it does. Making the paradigm shift to being rider-first will be essential to living up to agency promises and potential.
A recently announced "Future Ready" maintenance program proves our point. We were skeptical that rashly slashing service to do routine maintenance was setting the system up for long-term success and dubbed the four weeks of severely reduced light rail service to replace floor tiles at Columbia City Station as "Tile-mageddon." It didn't have to be this way, and thankfully the agency heard us. After we led the way in raising an uproar about this poorly-hatched plan, Sound Transit agreed to bifurcate light rail service so the system could operate at 10 minute headways north of Stadium Station, where 71% of light rail ridership originates. This will help reduce crowding and speed up trips in the central and northern sections. More carefully staging work may have been able to further prevent extended periods of reduced service.
Get escalators and elevators working as soon as possible.
To signal that its commitment to quality of service is real, agency leadership must swiftly repair broken elevators and escalators. Astoundingly, escalators were down nearly one-third of the time in the older Downtown stations last fall, which actually was an improvement from pandemic lows. Leaving vertical conveyance issues to fester is doing immense damage to the agency brand and risks future expansion.
We have a 10-point blueprint to get escalators and elevators operating at the high level of reliability riders deserve. More than 600 people have signed our petition urging Sound Transit to implement the plan. Our coverage helped push the agency to make its deputy director of vertical conveyance available for a KUOW interview, which shed some more light on how they're addressing the crisis. While the talking point that Sound Transit wants to treat elevators and escalators as part of its transit service is the right attitude, transforming the lofty rhetoric into measurable progress will be key. For many disabled riders, elevators are the only means to access light rail, and elevators being out of commission 10% of the time for the foreseeable future simply isn't good enough, and it's certainly not mobility justice.
Be transparent with the board, the press, and the public.
Too often, the agency downplays its decisions and obfuscates information when communicating with the board and public. For example, the agency was slow to inform the board that cost estimates had jumped for Sound Transit 3 projects, which forced its "realignment" process to happen on a more condensed timeline than it needed to. Only through System Expansions Chair Claudia Balducci's leadership was the rushed default agency plan to massively delay project timelines (rather than consider the possibility of raising new revenue and better controlling project costs) avoided.
The agency needs to be transparent with both the board and the press to avoid situations like this and ensure its plans and decisions are well understood. This openness with the press should include non-legacy media. The Urbanist's reporters have struggled at times to get real details and access to senior officials rather than deflection and perfunctory responses from agency spokespeople. Beyond being responsive, Sound Transit should show its work and make clear what assumptions are baked into decisions rather than presenting everything as a foregone conclusion only needing a rubber-stamp from the board, with public outreach a box to be checked after plans are already hatched.
Get project costs under control without sacrificing stations, speed, and reliability.
Sound Transit faces some difficult choices in finding ways to cut costs to speed up delivery of ST3 projects. Projects don't need to be gold-plated, but don't sacrifice essential qualities like the total number of stations, speed, and reliability. The reality is construction costs are jumping across the region as land, material, and labor costs have increased. The agency will need to be creative and on top of things to avoid letting costs spiral out of control. A classic example of clumsily stumbling into higher cost estimates is the agency's continuing insistence that West Seattle Link's Fauntleroy station would have to go smack dab in the middle of 300 new apartments rather than putting the proposed elevated station in the street right-of-way and using less densely populated parcels for construction staging.
Queue up ST4 and plan for further transit expansion.
Going to all the trouble and expense to cross the Duwamish River and Salmon Bay with light rail bridges or tunnels makes more sense if Ballard Station and Junction Station don't remain end points for long but instead represent the beginning of extending the lines to more neighborhoods. Urban Villages and Urban Centers see about 90% of the net housing growth in Seattle, but most of them will not be connected to light rail even after Sound Transit 3 (ST3) is completed.
At that point, only 13 of 30 Seattle urban villages and centers will be connected, but 27 of 30 of these key neighborhoods would be connected under Seattle Subway's 2021 vision map. We understand that vision is more than can be tackled in one expansion measure, but extending Ballard Link northward, West Seattle Link southward, and adding an Aurora Avenue line makes a ton of sense. And, as Seattle Subway has stressed, identifying the broader future vision impacts important alignment decisions in ST3, and should push the agency to plan stations around future interchanges and extensions. This, in turn, will save money, avoid engineering headaches, and reduce operational impacts down the road.
Use projects to reprioritize street space for people walking, rolling, biking, and riding transit.
Sound Transit has traditionally retreated from thorny discussions and plans that would remake streets for people, which leads to less successful station areas and results in more people driving. We encourage the agency's new CEO to take the lead and push for better streets along light rail guideway and stations. Rather than siding with motorists fighting to minimize impacts to general purpose lanes during construction and thereafter, light rail and bus rapid transit projects are an ideal time to explore if dedicating more space to transit, walking, rolling, biking, and park uses will get better outcomes than the car-first status quo.
Routing a light rail line alongside a freight rail corridor or freeway might reduce impacts to cars and avoid some political kerfuffles, but it also avoids the issue of taming those motor speedways, which light rail projects provide a unique opportunity to do. If neighborhoods like Interbay, Ballard, Bel-Red, and Junction are to take an incredible amount of housing and commercial growth and live up to transit-oriented development (TOD) visions, they should expect the speeding-prone, high-crash roads through them to be addressed as well.
Push equitable transit-oriented development.
Sound Transit's Equitable Transit-Oriented Development program has helped advance affordable housing projects by providing surplus agency land to affordable housing builders at low or no cost. Affordable housing is going up in Seattle neighborhoods like Roosevelt and First Hill and recently opened in Capitol Hill thanks to this program. The agency should continue and expand the program to ensure affordable housing is abundant near light rail, which counteracts the displacement pressure that light rail brings. But for TOD to be successful, the agency should push to put stations in neighborhoods rather than freeway ditches and highway interchanges going forward.
Get your board and staff engaged and invested in the system.
Although there are shining exceptions, some Sound Transit Boardmembers don't regularly use the transit system and relatedly lack a basic understanding of how it does and doesn't work. We urge you to find ways to get boardmembers and key agency heads riding transit regularly so that they can make more informed decisions. The agency provides employees from the CEO on down a free ORCA transit card. We encourage them to use it as often as possible, note what's working and not, and focus on fine-tuning service rather than spinning mediocrity, as we've unfortunately seen with the elevator and escalator crisis. Urge County Executives to appoint boardmembers who are already transit users and have demonstrated interest in the success of the system.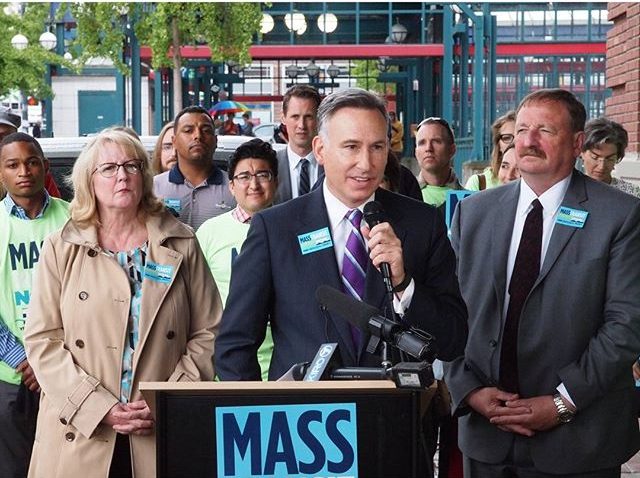 We critique because we care.
At some future date, you will undoubtedly discover while scrolling through your email or through the whispers of a staffer an article we've published that is critical of ST's performance. Before you engage in a knee-jerk reaction of, "Those perky nerds over at The Urbanist wrote what now?" remember a couple things.
First, The Urbanist always operates with good intentions. We love transit (especially when it works well for riders!), we appreciate the services ST offers, and we relish the opportunities before Sound Transit. And, second, don't be afraid to reach directly to us. As ST light rail and bus rapid transit continue to grow across the region, we'll be here to question, challenge, even bestow the occasional thumbs up. Plus we love to talk — especially when it comes to transit. For us, lines of communication are always open.
The Urbanist's editorial board consists of Natalie Bicknell Argerious, Stephen Fesler, Shaun Kuo, Ryan Packer, and Doug Trumm.
---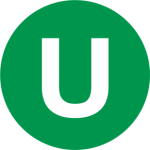 The Urbanist was founded in 2014 to examine and influence urban policies. We believe cities provide unique opportunities for addressing many of the most challenging social, environmental, and economic problems. We serve as a resource for promoting and disseminating ideas, creating community, increasing political participation, and improving the places we live.