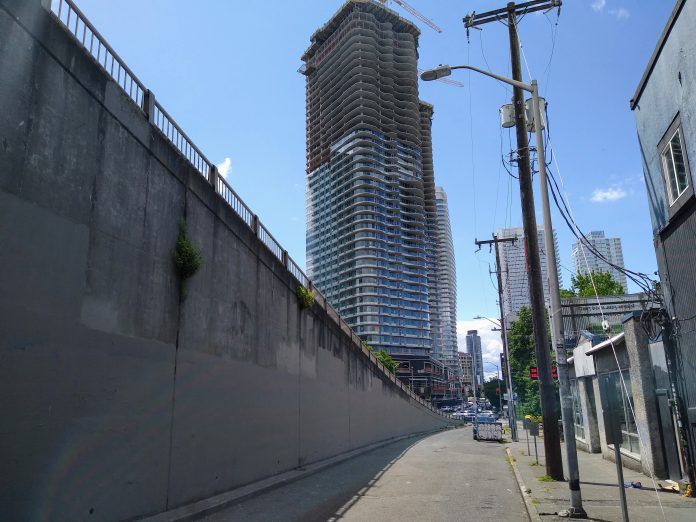 A 15 story life sciences building planned to rise immediately adjacent to one of Seattle's most iconic music venues has the support of the Seattle Department of Transportation (SDOT) to create a new pedestrian street in the shadow of Denny Way's I-5 overpass. The 1305 Stewart Street project, which went before a design review board last week, would take the place of an auto repair shop, tattoo parlor, hookah lounge, and surface parking lot at the foot of Capitol Hill, but the building that houses the venues El Corazon and the Funhouse would remain in place along with a nearby building to on the north end of the site that houses a law office.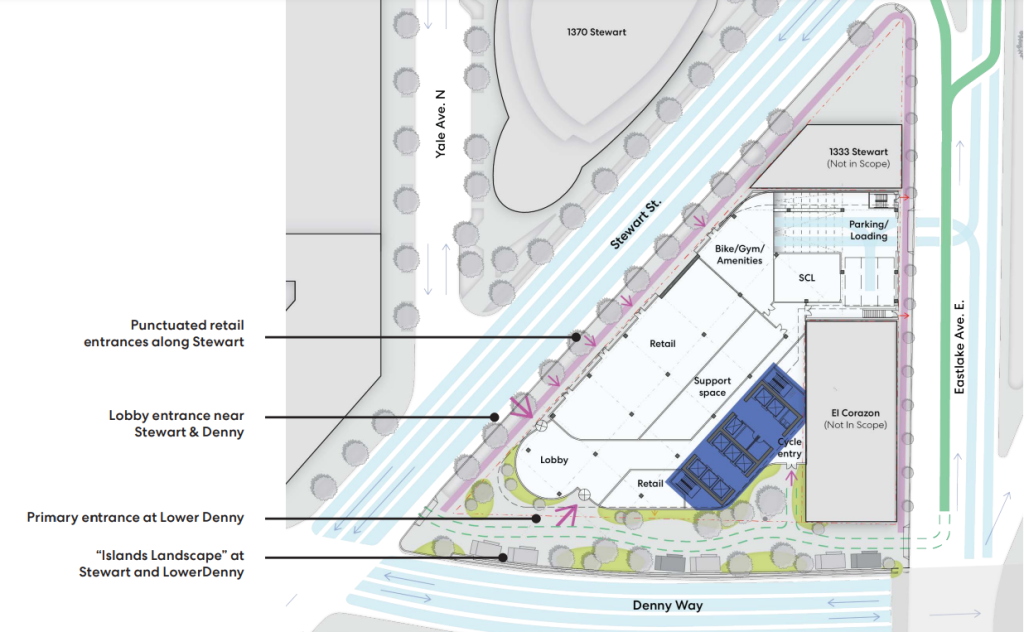 Two years ago, when the architecture firm Perkins & Will had been working with a different developer on a plan for the site, a completely different proposal was on the table — one that would have demolished the El Corazon building and turned the Lower Denny Way roadway into a curbless driveway in and out of the new office building. Now under the new developer, the architect proposes a project that works around the existing music venues, while retooling their proposal to accommodate the growing demand for space for life sciences in the South Lake Union area. However, not all issues have been worked out involving the site.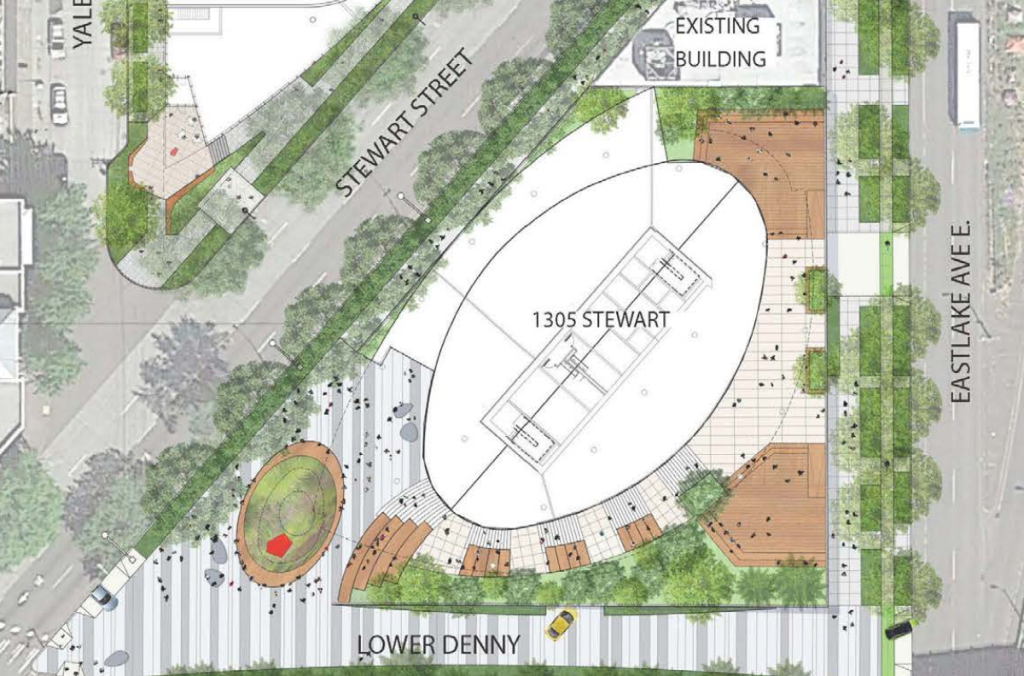 The biggest barrier to realizing the carfree street on Lower Denny Way is the need to consolidate all vehicle access onto the Eastlake Avenue side of the site, including loading, garbage pick up and resident access.
"Assuming access is from Eastlake Ave E, alley is vacated, and curb cuts closed on Denny Lower Roadway, SDOT supports closing Denny Lower Roadway to vehicles. We'd be open to reviewing concepts for landscape and pedestrian enhancements within this ROW area," a SDOT employee from the street use division wrote to the architects in early 2020 as they were reviewing the plans. That support hasn't changed as the project has evolved. Earlier this month, SDOT wrote to the architects reiterating support for a one-way Lower Denny for emergency vehicles and no other vehicle access.
The architects say that the pedestrianized Lower Denny Way could be used to stage food trucks and renderings show the space being used by lingering pedestrians. Of course, the street will remain below a four-lane overpass just feet from I-5 so expectations about creating well-used public space should be tempered. But any opportunity to create a pedestrian street is a valuable one that should be taken advantage of — it's certainly a better use of space than as a glorified driveway.
As for the rest of the site, the Stewart Street frontage is proposed to be kept free of vehicle entrances and exits as well, with Stewart between Eastlake and Denny designated on Seattle's 2014 bicycle master plan as a spot for protected bike lanes. Next year, SDOT will construct bike lanes along Eastlake north of John Street, setting those lanes up to continue south on Stewart, but currently there are no plans to actually make that happen. SDOT, in its letter to the architects, clarifies that it's actually looking at a protected bike lane on the Eastlake side of the building, though it's not clear where it would ultimately connect to.
Several years ago, SDOT closed a slip lane from northbound Eastlake Avenue onto Stewart Street and there are Jersey barriers installed there today. With this project, the architect proposes converting this to a sidewalk extension and parklet, although SDOT is cautioning that this could interfere with plans for a future protected bike lane.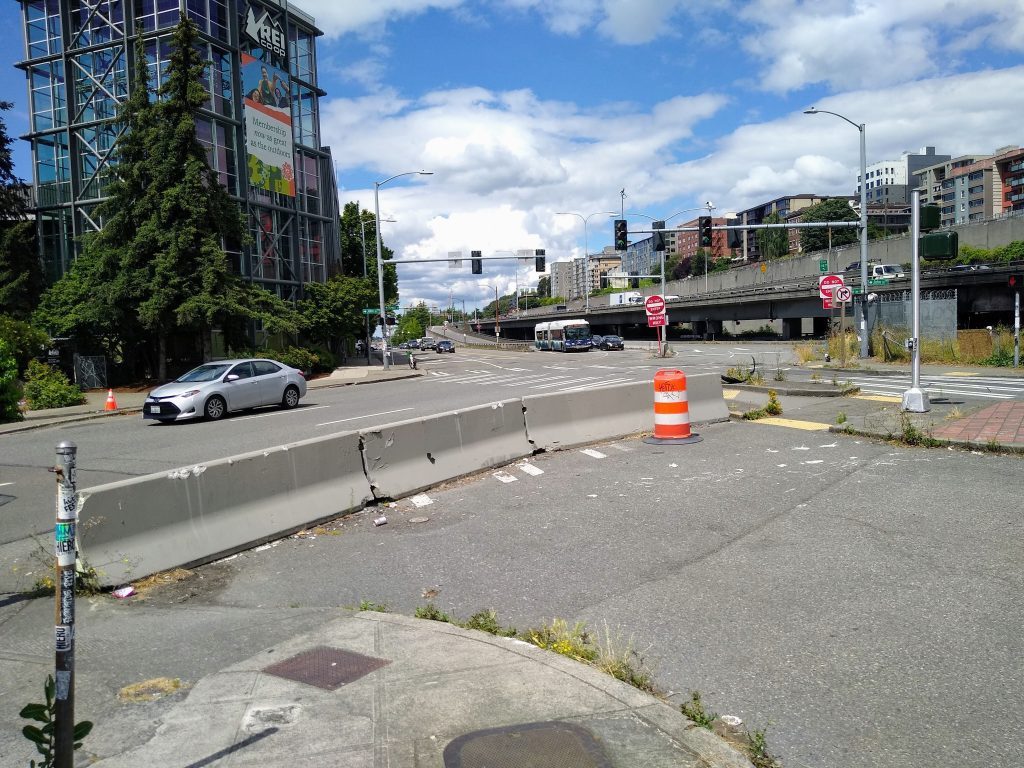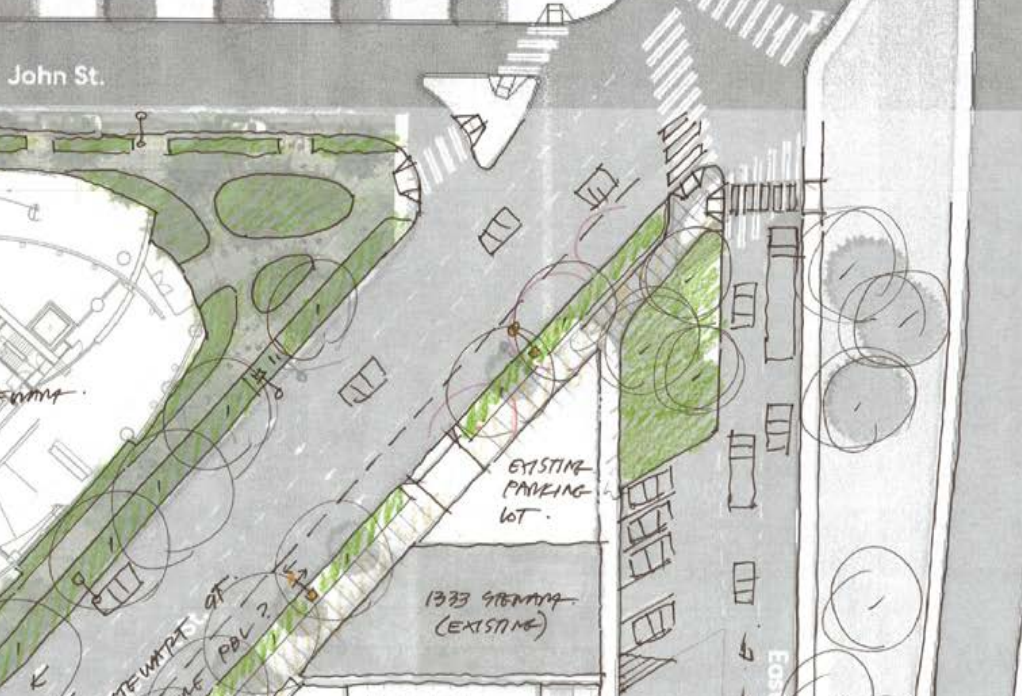 In terms of the building itself, it looks to be Dana Sims and Pete Sikov, the owners of the El Corazon and Funhouse building, who may be the biggest critics of the current proposal. In their letter commenting on this phase of design review, they criticize the Eastlake facade of the proposal, noting that it will be the most visible side for people on I-5 and people looking across the highway from Capitol Hill.
"Placing so little design emphasis on the east facade, plus a lack of acknowledgement of the existing El Corazon building, feels like a big missed opportunity," they wrote. They're encouraging the project to be more cognizant of its relationship with the existing music venues as well.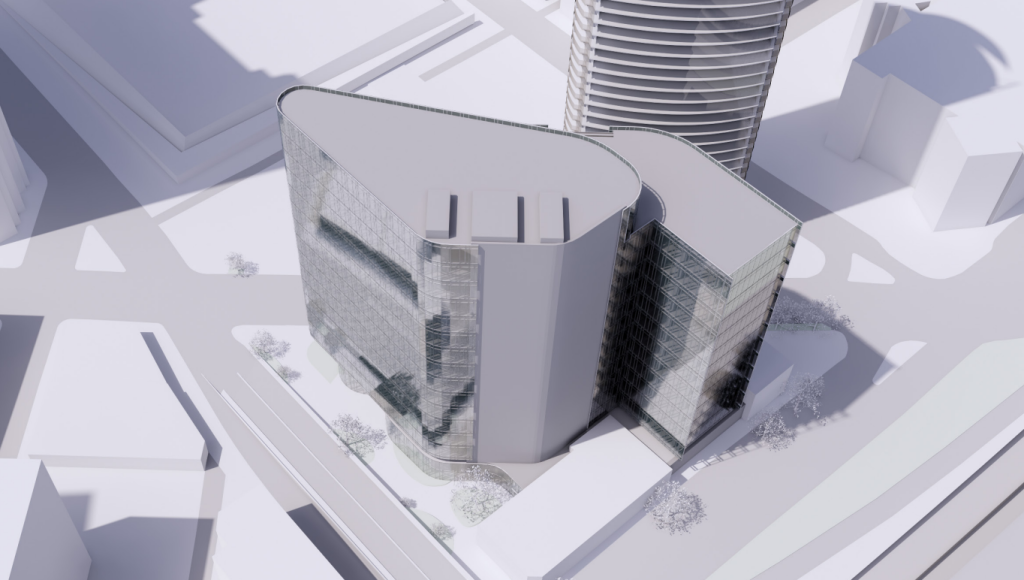 With its proposal to create a new pedestrian street on the edge of downtown, this 1305 Stewart Street proposal has become one to watch; we'll be continuing to keep track of how the planned building would impact people walking and biking in South Lake Union as the project works its way toward approval.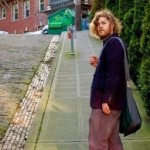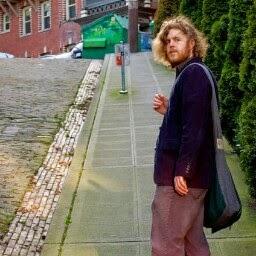 Ryan Packer lives in the Summit Slope neighborhood of Capitol Hill and has been writing for the The Urbanist since 2015. They report on multimodal transportation issues, #VisionZero, preservation, and local politics. They believe in using Seattle's history to help attain the vibrant, diverse city that we all wish to inhabit. Ryan's writing has appeared in Capitol Hill Seattle Blog, Bike Portland, and Seattle Bike Blog, where they also did a four-month stint as temporary editor.