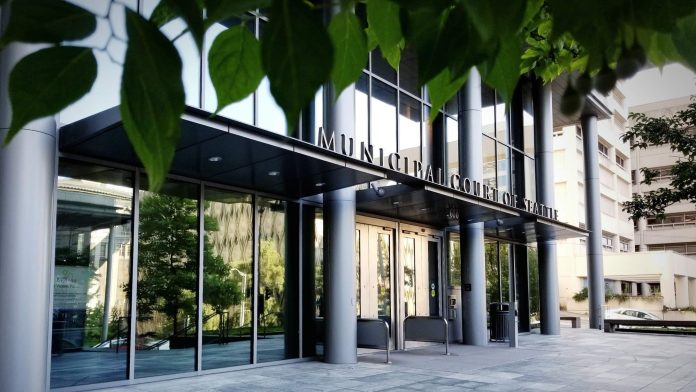 As the Presiding Judge of Seattle's Therapeutic Courts for the past four years, I have seen lives destroyed by the lack of a comprehensive social safety net. The individuals who appear before me are often at the lowest point in their lives: lost in drug addiction, untreated mental health problems, and living on the streets for years at a time. Almost all have experienced severe trauma in the past, a circumstance contributing to their present symptoms. The result is that these people often end up causing disturbances in our community, ranging from low level property crime to random acts of violence that can leave innocent victims fearful to even walk the streets.
The courts are often called upon to intervene in these cases. Our community must be safe for everyone. But for too long people have been given a false choice between "compassion" and "safety", implying that we cannot have both at the same time. Therapeutic courts step into this gap.
Therapeutic courts operate on the principle that addressing the root cause of crime is more effective in preventing criminal behavior than jailing people just to get them off our streets but later releasing them back onto the street more unstable than when they entered the jail. This is the proverbial "revolving door." Therapeutic Courts break this cycle. For instance, in Seattle's Mental Health Court, we work with a Court Clinician to carefully craft release plans for defendants.
These plans are designed to hold those charged with crimes accountable but also connect them with much needed services in the community. The release plans might involve a stay in jail, but jail is used as a therapeutic tool where the individual is allowed to stabilize on their mental health medications, be introduced to life-saving medications to treat their opioid addiction, and often get a residential treatment bed date that allows them to deal with their addiction in a safe environment. Therapeutic Courts, however, also hold participants accountable by regular meetings with the judge and case managers. This close monitoring often prevents a spiral into further criminal behavior.
Therapeutic Courts break the cycle of addiction and crime and help individuals exit the criminal legal system better than when they entered. They draw together the threads of services in the community and weave them into a sustainable tapestry that allows people to live better lives. According to the 2021 King County Mental Illness and Drug Dependency (MIDD) report, by the third year after enrolling in community court in King County, participants saw 87% fewer jail bookings compared to the year before enrollment.
Community Resource Centers, which are open at the same times and in the same buildings as the Community Courts they're affiliated with, are also open to other members of the public who are not involved with the courts at all. Representatives there are available to help with food assistance, transportation, child care, job training, and job acquisition. For example, in Seattle Municipal Court, our Court Resource Center is the central hub that the program revolves around. Participants in the Court are offered services at the Resource Center on their first court date, and these services continue even after a participant has graduated from the program. This holistic approach is what makes our Community Courts successful.
Those who look for quick fixes — a "lock 'em all up" approach to repeated criminal behavior — wrongly argue that it is not possible to have both community safety and compassionate empowerment of the individual by providing access to services. Our experience in Seattle Municipal Court proves that it is not only possible, but that Therapeutic Courts succeed where traditional approaches have failed. Seattle Municipal Community Court has proven to be an immensely popular and effective program. Fully 1/3 of the cases filed by the City Attorney's Office are routed through Community Court. Of the defendants who come to court, 90% choose to enter the program. Once they have entered the program, 75% successfully graduate from it.
What do these numbers mean for our community? Hundreds of people have been exposed to social safety net services, hundreds of hours of community service work cleaning up our streets, and hundreds of hours of "life skills" training to help defendants live a better life.
Seattle Municipal's Therapeutic Courts success is replicated throughout the country. Therapeutic courts produce documented cost savings through the reduced use of incarceration and community service work performed by defendants, helping boost public confidence in the justice system. The question is not "do these courts work?" The question is rather, "how do we expand these courts so more people can benefit from them?"
Therapeutic Courts are neither a "cure all" for crime, nor a solution to our fractured and insufficient social safety net. Weaving together sufficient resources for our most vulnerable populations can be difficult and may sometimes seem impossible. Services are unnecessarily complex, de-centralized, and underfunded. In addition to supporting Therapeutic Courts, our community must come together to offer our most vulnerable population the safety net services that will reduce crime and keep our community safe. Services like residential and outpatient treatment, respite beds, and housing with wrap around services need to be available on demand.
We also need to explore in an open and candid manner some of the more humane alternatives to jail for those individuals too dangerous to release onto the streets while they wait for their cases to be adjudicated. Individuals need to be accountable to the community when they commit a crime, but the community also needs to be willing to help individuals when they fall through the social safety net.
I would invite anyone interested in seeing the actual work of our Therapeutic Courts in Seattle to join us in person, or virtually:
Community Court: Monday, Wednesday and Thursday 9 am in Courtroom 903.
Mental Health Court: Monday-Thursday 1:30 pm in Courtroom 901
The "Consolidated" Calendar Tuesday 9 am in Courtroom 903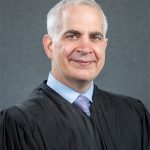 Judge Damon Shadid joined the Seattle Municipal Court bench in January 2014, the first popularly elected judge of Middle Eastern descent in the State of Washington. Prior to being elected, Shadid worked as a private practitioner in the areas of immigration and criminal defense, specializing in representing non-citizen defendants in criminal court. Shadid's practice has been varied over the years, practicing in the areas of criminal defense, immigration, civil liability, family law, and bankruptcy. Before taking the bench, Shadid was committed to serving the public through engagement with community groups including the Race and Social Justice Community Roundtable, the Racial Justice Report Card, and the Task Force on Race and the Criminal Justice System. Since taking the bench, Judge Shadid has continued to serve the legal community including serving on the District and Municipal Judges' Association Board of Directors, The Washington State Legal Financial Obligations Stakeholder Consortium, and engaging with school age children in educating about the criminal justice system.