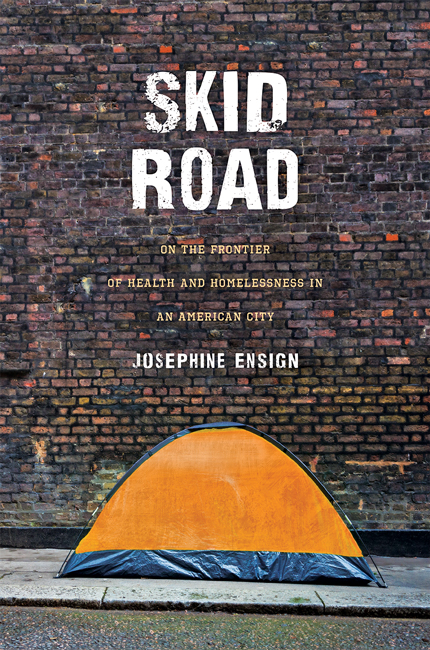 Author Josephine Ensign will be available to answer questions on her narrative history of homelessness and safety-net healthcare in Seattle.
Next month on Tuesday, October, 18th, at 6pm, The Urbanist will hold its first book club meeting. There are so many excellent books being published that address the topics we cover in our advocacy journalism and events, and we wanted to create a new opportunity to build community among readers while diving into these texts. This will be a virtual event. Please rsvp in advance so we can share the meeting details with you.
We decided to start things off with Skid Road: On the Frontier of Health and Homelessness in an American City, a deeply informative and thought provoking text that hits close to home. There is a lot of debate around how approach the problem of people struggling with homelessness, mental illness, and addiction in the Seattle region, and as author Josephine Ensign's book shows, this discussion goes back Seattle's earliest days as a city.
In her book, Ensign follows the stories of real people throughout Seattle's history who struggled with homelessness and what their stories reveal about the time in which they lived. She also shares information about the people and organizations who sought to assist them — or not — and the historical roots of the public policies that have shaped how Seattle and King County has addressed homelessness for about 170 years.
Ensign is a professor of nursing at the University of Washington School of Nursing in Seattle where she teaches health policy, public health, and health humanities. She also teaches courses in the Department of Gender, Women and Sexuality Studies. Her scholarship focuses on health and social inequities for people marginalized by poverty and homelessness. As an author, she has published three books: Skid Road, Soul Stories: Voices from Margins, and Catching Homelessness: A Nurse's Story of Falling Through the Safety Net.
Ensign's writing is very human. Rather than treat homelessness like a set of data points or an abstract problem experienced by anonymous figures, she digs deep into the real challenges and suffering faced by actual people who have experienced homelessness. Readers can expect a lot of surprises from Skid Road as the text weaves in and out of these personal stories. We are so fortunate to have Ensign as our guest for the book club — she will certainly have so much to share.
We hope you will read Skid Road and join us in learning more about one of the most important problems facing the Seattle region today.
RSVP to receive the link for our virtual meeting and submit your questions.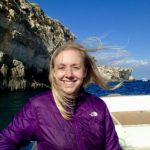 Natalie Bicknell Argerious (she/her) is a freelance reporter and podcast host at The Urbanist. She previously served as managing editor. A passionate urban explorer since childhood, she loves learning how to make cities more inclusive, vibrant, and environmentally resilient. You can often find her wandering around Seattle's Central District and Capitol Hill with her dogs and cat. Email her at natalie [at] theurbanist [dot] org.